Few places can capture a diver's imagination like the Great Barrier Reef. Stretching over 1,430 miles (2,300 kilometers) along the eastern coast of Australia, this natural wonder is home to abundant marine life and breathtaking underwater landscapes. Whether a beginner or an experienced diver, diving in the Great Barrier Reef should be on your bucket list.
---
The Great Barrier Reef in Numbers
To truly grasp the magnitude of the Great Barrier Reef, here are some facts and figures to put it into perspective:
The reef is composed of over 2,900 individual reefs and 900 islands.
It is the largest living structure on Earth and is visible from space.
It covers an area of about 344,400 square kilometers.
There are over 1,600 species of fish that call this reef their home.
There are around 600 different types of coral species found in the reef.
It is home to 17 different types of sea snakes, including the olive sea snake.
The Great Barrier Reef is a UNESCO World Heritage Site and the largest reef system in the world.
---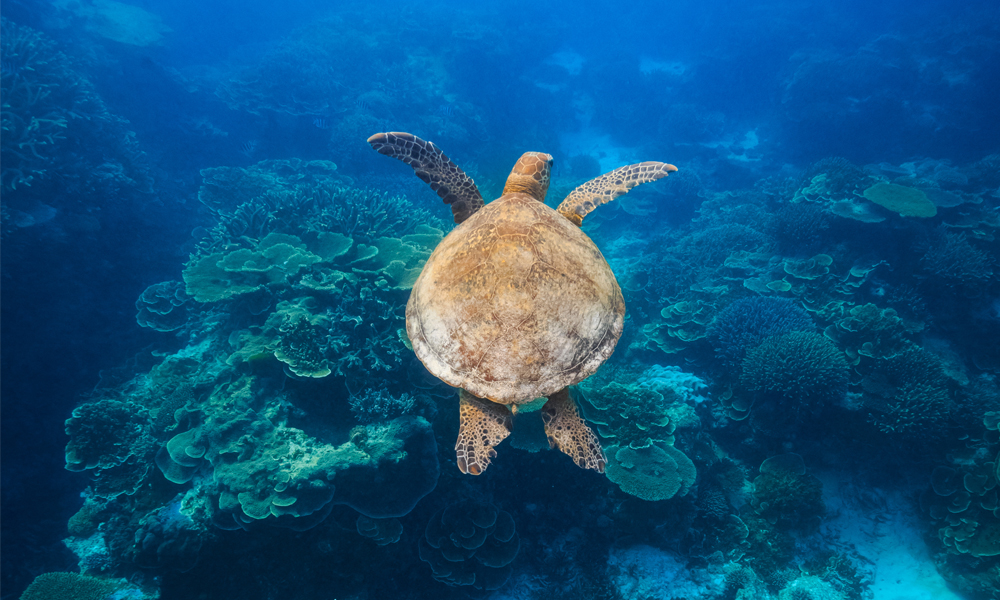 Marine Life of the Great Barrier Reef
It's not just the sheer size of the Great Barrier Reef that makes it a diver's paradise, but also the diverse range of marine life within its waters. That's because, as well as housing the world's largest reefs, the Great Barrier Reef Marine Park also boasts a wide range of ecosystems, from shallow seagrass beds to deep oceanic waters.
On a typical dive on the Great Barrier Reef, you can expect to see a variety of fish, which can include the Maori wrasse or Napoleon fish, parrotfish, potato cod, or the iconic clownfish. But that's not all – keep your eyes peeled for larger creatures, too. You may be lucky to spot dolphins, manta rays, or dwarf minke whales during their migrations.
About 180 species of sharks call this their home, including white tips, tasseled wobbegongs and hammerheads. Six out of the world's seven species of sea turtles also reside in the Great Barrier Reef, along with the mystical dugong, so don't forget to look out for these gentle giants during your dives.
---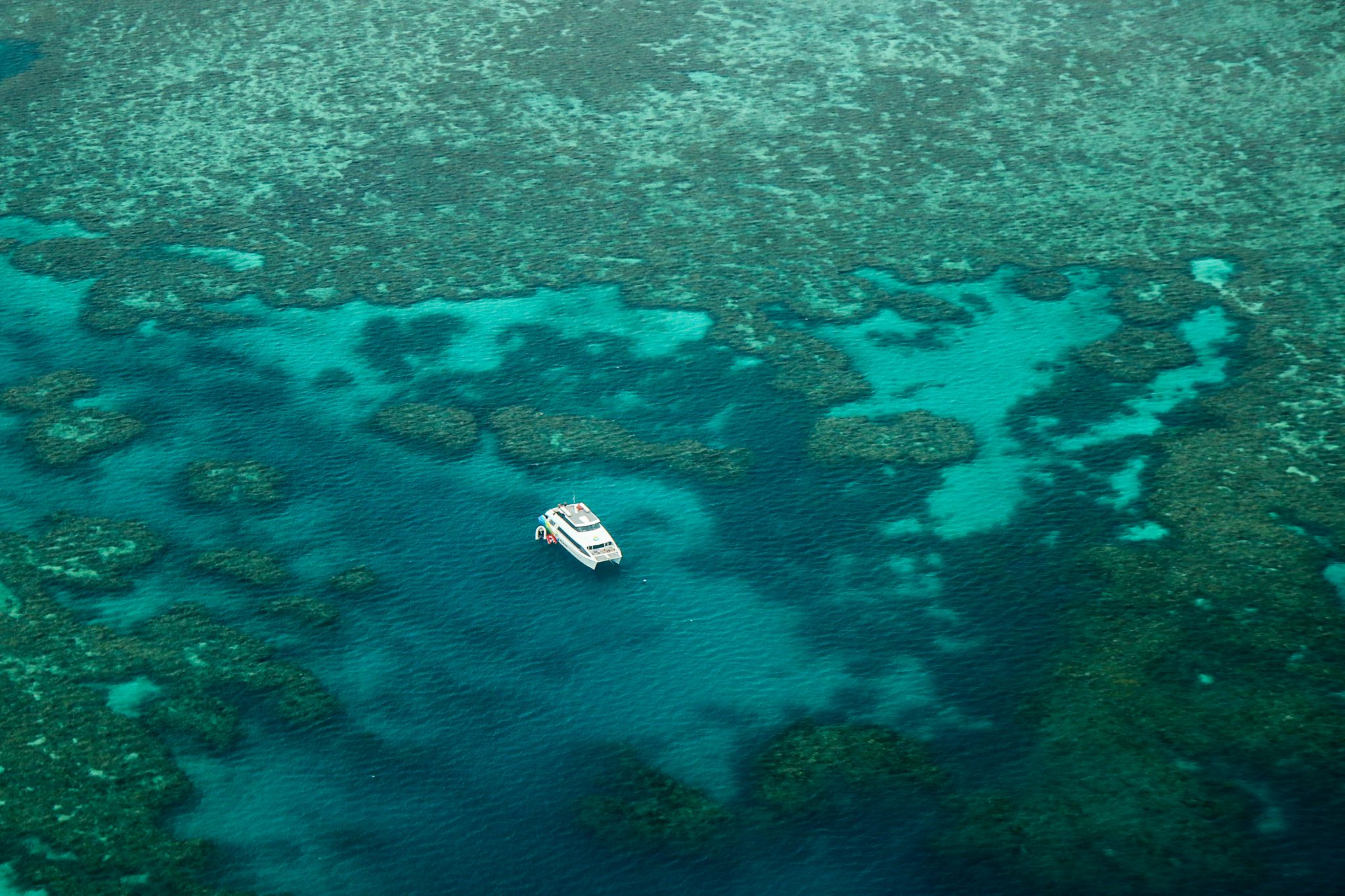 Diving in the Great Barrier Reef
There are two main ways to dive into the Great Barrier Reef. You can either take a day trip departing from Cairns, Port Douglas, or the Whitsunday Islands or spend a few days on a liveaboard dive boat. Staying overnight allows you to explore more remote and less crowded dive sites.
Water temperatures range from 22°C (72°F) in winter to 29°C (84°F) in summer, making this an ideal diving destination year-round. Remember that Australia is in the Southern Hemisphere, so the winter months are from June to August. Visibility can range from 10 to 30 meters (30 to 100 feet), depending on the location and the weather.
The best diving conditions tend to be from June to October, with less rainfall, making for clearer water and better visibility. During these months, you're also more likely to see humpbacks and minke whales. On the other hand, if you want to catch manta rays, plan your trip between October and April.
---
Popular Dive Sites
With so many individual reefs to explore, it can be overwhelming to choose where to dive. Here are some of the most popular dive sites:
Cod Hole. This site is located in the northern part of the reef and is known for its resident potato cods. As well as seeing these massive fish, which can reach up to 220 pounds (100 kilograms) in weight, you'll get a chance to see the even larger giant clams, which can weigh twice as much!
Ribbon Reefs. This series of ten coral reefs located on the northern end of the Great Barrier Reef contains several of the most famous dive sites in Australia, including Cod Hole. Here, you'll find an incredible diversity of marine life and unique coral formations that are not to be missed.
Yongala Wreck. Some call the SS Yongala the best wreck dive in the world. This famous site off the coast of Townsville is a must-dive for advanced divers due to its depth and strong current.
Stanley Reef. Located further south, near Townsville, you can visit this site on the same trip as the Yongala Wreck. The shallow depths and calm conditions are apt for all levels of divers and allow you to take your time and fully appreciate the diverse marine life.
Osprey Reef. This remote, pristine reef located far north off the coast of Cairns is a playground for more experienced divers. It offers thrilling drift dives and the chance to see many sharks and other large marine life.
---
Book a Dive Trip to the Great Barrier Reef
With so many incredible dive sites, diverse marine life, and year-round diving conditions, it's no wonder that the Great Barrier Reef is on every diver's bucket list. So why not make your dream a reality and book a trip to this underwater paradise?
No matter your skill level and travel plans, there are plenty of options for everyone to explore this underwater jewel.