Show your scuba diver pride this Halloween, or at a costume party. Check out our fun / interesting / horrifying online finds below and visit our Pinterest board for DIY scuba diver costume ideas for kids and adults
 Scuba and Ocean-Themed Costumes for Kids and Adults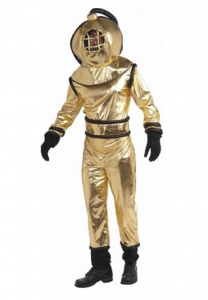 All heads will turn (and security may be called) when you show up in this shining example of an underwater explorer.
Surprisingly, this isn't the strangest costume we found. That award goes to the adult clownfish.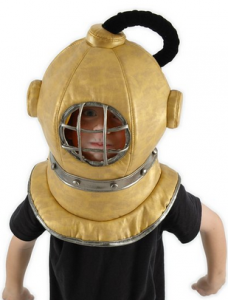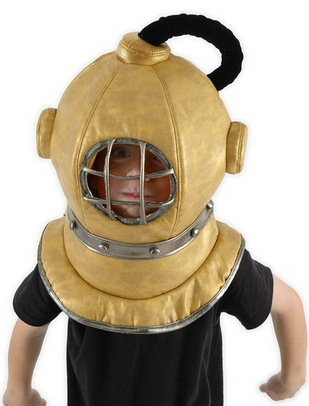 Diving Helmet for Kids
For aspiring divers – it's just like the real thing, but 54 lbs / 24 kilos lighter! Doubles as a rain hat / tuke for trick or treaters in colder climates.
This shark costume will turn your child into the most adorable alpha predator ever.
If you want to go as a pair, consider ordering this Man/ Woman-eating shark costume for grown-ups.
For a costume that is a little less conspicuous, or at least easier to don and doff, you could go with a squid hat. It comes in a variety of colors including red, blue, pink and rainbow. We're still looking for institutional green so we can blend in with our surroundings.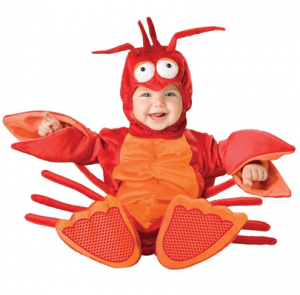 If you have a little one, you could dress as a diver while your youngest goes as a sea creature. This baby lobster costume is pretty irresistible (it's available for young children as well).
Prefer to make your own costume? Check out our Pinterest board for DIY   scuba diver costume ideas for kids and adults in addition to more of our favorite costume finds from the interwebs.