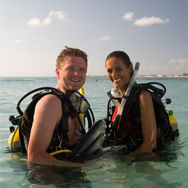 Scuba diving is your passion, but with the right training, it could also be your dream job. GVI's Dive Academy is offering a 30-week program in Mexico, where you will receive world-class, professional-level training to become a highly skilled and specialized instructor, as well as extensive marine-conservation training. And the best part? GVI have just launched a contest where, by making a donation to Project AWARE, you could get this incredible opportunity (worth $17,490) – and more – for free!
The contest directly benefits Project AWARE and is sponsored by GVI, a multi-award-winning social enterprise that runs high-impact volunteer programs and PADI, the world's leading scuba diver training organization.
To enter the contest, visit the contest page at prizeaid.com and:
Donate $10 to get 5 chances to win plus a Thank You Email from the Founder of Project AWARE
Donate $20 to get 10 chances to win. You will also receive 10% off any GVI Marine Program booked before 20th Dec 2014 and $500 off any GVI Dive Academy Program.
Donate $50 to get 35 chances to win. You will also receive $20 off any PADI e-learning course, as well as the discounts listed above!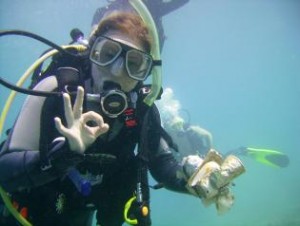 Project AWARE currently focuses on two key movements: Marine Debris and Sharks in Peril. While there are many issues surrounding ocean protection, concentrating on two major issues helps to maximize campaign efforts and positively affect long-term change. By visiting the contest page and donating to Project AWARE, you'll get the chance to win cool prizes and the experience of a lifetime, and you'll also help protect the oceans you love so much.
The contest closes on the 8th December 2014  – so what are you waiting for? Enter the contest today by donating $10, $20 or $50 to Project AWARE via the Prize Aid contest page, and you could be jetting off to start the career adventure of a lifetime with GVI's Dive Academy.