If you like the idea of stepping into the ocean at your own pace, then shore diving is a great place to start. There's no dive boat required, no need to follow the schedule of a large group of divers and no need to find your sea legs.
Shore diving can be done right off the beach, and because you don't have to follow the schedule of a boat and bell, you can take your time to explore the spots that interest you the most – or make it a short dive just to get yourself comfortable with the process.
As a PADI Open Water Diver, why not take your new-found love for diving to some of the world's shores, and take the plunge in these seven destinations: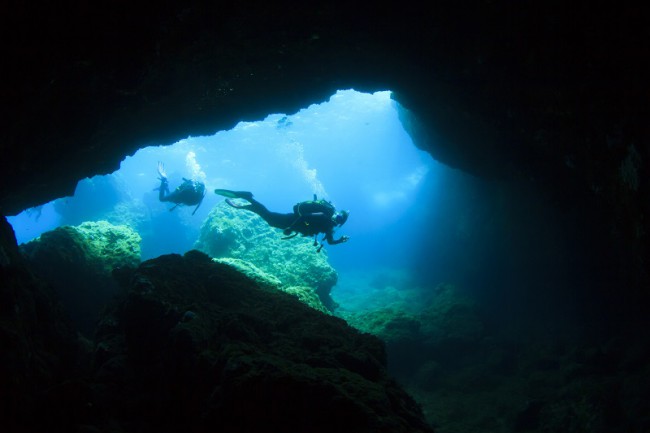 Gozo, Malta
The Chimney at the Blue Hole is a must-see, with natural rock formations including a huge archway and cavern. You should also check out Reqqa Point along the North coast where you can catch a glimpse of groupers, dentex, barracudas, amber jacks, damselfish and sardines.
The Blue Hole (also called White Hole) is accessible from shore to new divers who will catch sightings of tarpon and rays as well as garden eels, whilst Bari Reef is another hotspot said to have more than 300 species of fish. Marine protection on the Island has provided a safe home to many creatures including angelfish, parrotfish, butterfly fish and an impressive show of gorgonians.
Tulamben Bay, Bali
Nutrient-rich waters here make this the richest marine biogeographic zone in the world and Bali's most famous dive spot – you won't be disappointed here. Coral Garden is a shallow, relaxed dive site that's great for macro photography and nudibranchs. Just next door, the USS Liberty Shipwreck has something for everyone with pretty swim-throughs, ghost pipefish, seahorses and parrot fish.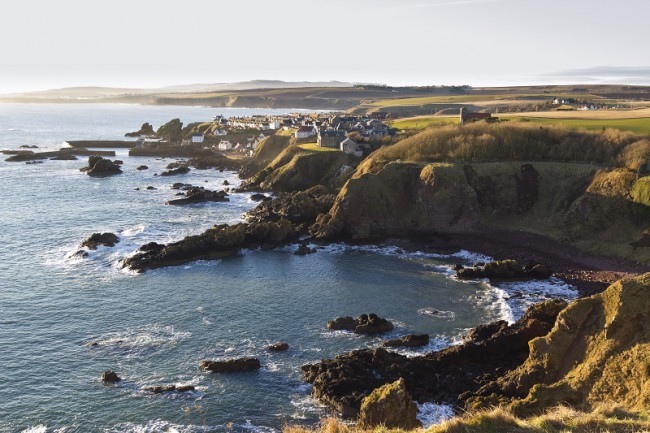 St. Abbs, Scotland
Start at St. Abbs Harbour to reach Cathedral rock, a stunning double rock archway covered in soft coral and dead men's fingers. With light pouring through the cracks to create a stunning display, it's well known as one of Britain's favourite shore dives.
It's not surprise that an island nation is a good place to find great shore diving. Mindoro Island's Sabang Beach, Visayas and Bas Diot all offer great dives where you can spot young whitetip reef sharks, triggerfish, moray eels and clownfish.
Aqaba, Jordan
Along the 25km coastline you have the choice of 20 amazing shore dive sites. The warm, clear waters are home to a colourful variety of corals, canyons and walls as well as the popular wreck of the 1985 Cedar Pride, which forms a man-made reef and a popular spot for budding photographers.

Oahu, Hawaii
Calm conditions and excellent visibility make this a welcoming spot for new divers, with Inside Reef and Outside Reef a popular spot for divers and snorkelers alike. For the more experienced PADI Open Water Diver, Witch's Brew on the South-west side boasts a colourful coral garden and plenty of life to explore.
Shore diving gives you a unique opportunity to have a world of adventure right at your toes, so what are you waiting for? Gear up and walk right into the experience of a lifetime today – speak to your local PADI Dive Center or Resort to book your trip.