1.  Crazy Amount of Fish
Consistently ranked as one of the Caribbean's top dive destinations on many reader's choice awards, Bonaire is home to more than 470 fish species. Abundance is an understatement. Bonaire's reefs contain virtually every single macro critter from the Reef Fish: Caribbean ID book and the finned critters — which have enjoyed protected status since 1979.
2. Easy Access to Great Diving
Great boat dives only complement your ability to access many dive sites right from shore. You're just a fin flip away from it all. Bring your camera so you can get great close-ups. Underwater photography is a favorite activity due to Bonaire's incredibly clear water and unspoiled ecosystem.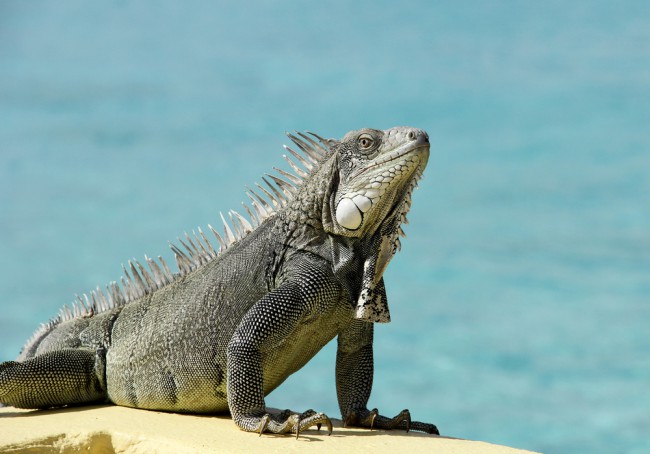 3. Protected Wildlife Above and Below
Because Bonaire is an arid island, you can explore its desert landscape and visit protected wildlife areas to see iguanas and pink flamingos – even a donkey sanctuary. But the Bonaire National Marine Park, established in 1979, that's won numerous awards and honors. It encompasses the entire coastline and down to a depth of 200 feet, boasts countless dive sites – many reachable from shore – and more than 70 sites with boat moorings. The Bonaire National Marine Park is the example by which other marine parks around the world have been modeled.
4. Warm, Clear, Easy Diving
On average, Bonaire's visibility exceeds 30 metres/100 feet and the average water temperature is 29° C/80° F. Bonaire is most famous for its shore diving. The reef runs parallel and close to shore – just a short 10 metres/30 feet swim or less. It's easy and predictable, and not too deep (less than 21 metres/70 feet). Dive sites are well marked and blessed with minimal current. If you'd rather just roll off the boat, you've got great boat diving available too. Easy, breezy, beautiful Bonaire.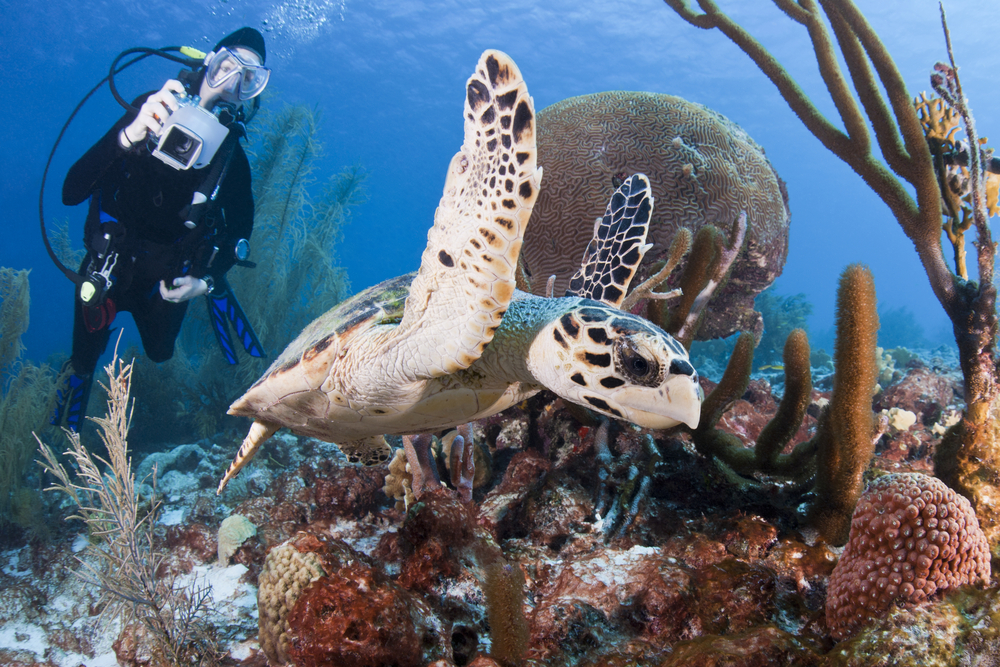 5. Something Special for Every Diver
Topside and underwater conditions make Bonaire an ideal location to work on improving those buoyancy skills! And the abundance of marine life living along the shallow drop-off area of the reef slope allows for maximum bottom time for seasoned divers, while giving new divers an opportunity to develop a level of comfort and confidence in their newly learned skills. Every diver can experience full immersion into a plethora of vibrant adventures.
6. Steps from your Resort with the PADI Diving Society this June 2015
All this, plus Buddy Dive's house reef – voted the #1 night dive in Scuba Diving magazine's Reader's Choice awards 2013 – is just a few steps (or fin flips) from your room at Buddy Dive Resort, where you can stay with PADI Diving Society 13-20 June for Total Submersion 2015. Total Submersion is a weeklong dive event with parties, contests, DAN rescue skills clinic, and many more friendship building festivities.