Are you dreaming of diving in the beautiful Caribbean Sea? What about traveling to a Caribbean island? Then, you have to check out Bonaire, an island east of its more well-known neighbors, Aruba and Curaçao, and just north of Venezuela. Bonaire's claim to fame is its impressive shore diving with clear seas, healthy coral reefs and plentiful tropical reef fish. Also, Bonaire diving is great year round with warm water and visibility of 60 feet (18 meters) or more! Curious to learn more? Here are some highlights of things you need to know about Bonaire diving.
---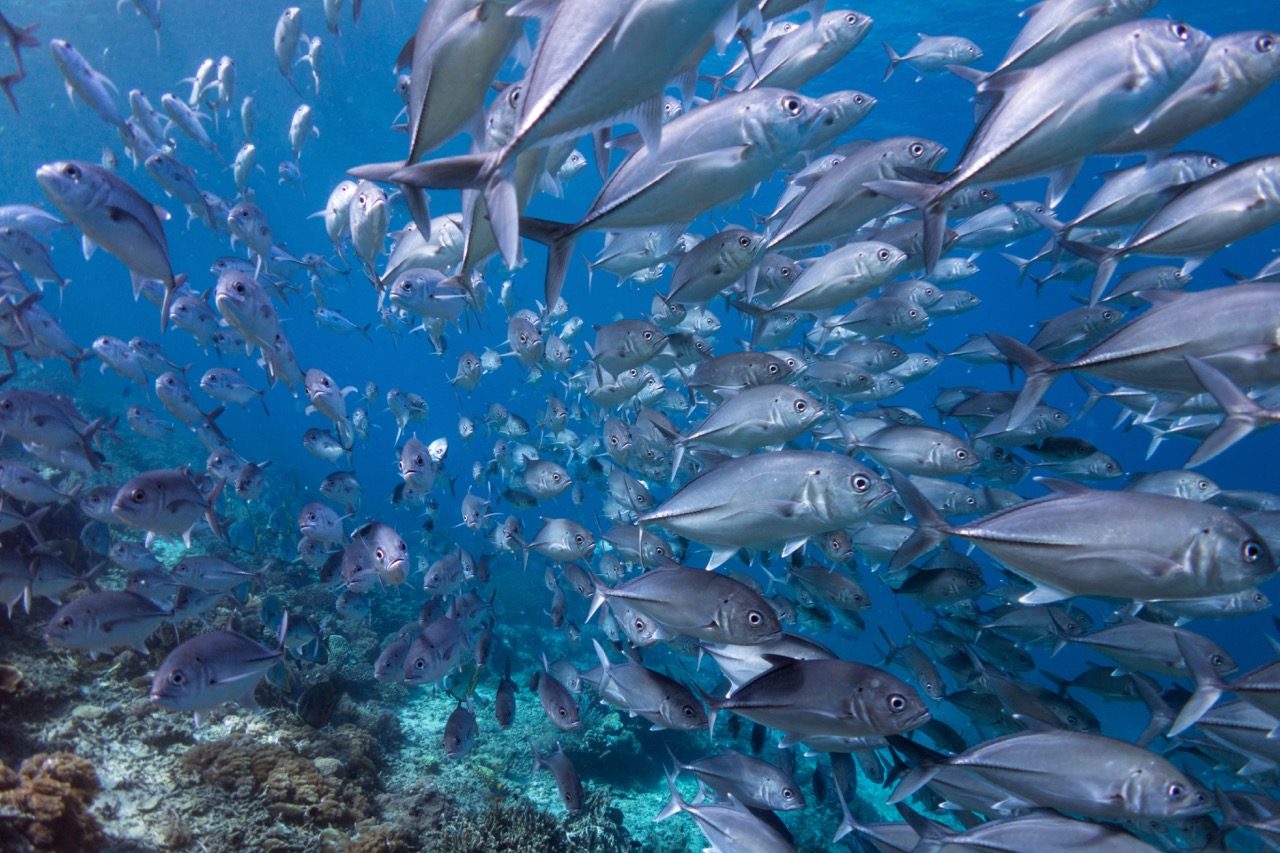 What Makes Bonaire Diving Special?
Bonaire has beautiful weather all the time. The island enjoys a tropical, semi-arid climate with hot temperatures and lots of sun year round. Ocean temperatures are also warm all year, ranging from 79.5℉ to 84℉ (26.4 to 28.9 Celsius). The Caribbean Sea surrounding the island is calm year-round as well, making the island's 85 dive sites accessible to you whenever you visit. Furthermore, 54 of the dive sites are shore dives, meaning you can walk straight into the water from the beach or a pier. Bonaire's tourism site boasts, "Once under the surf, you'll find thriving reefs teeming with more that 350 species of fish and 57 species of coral." Sounds spectacular, right?
A history of protection and management of Bonaire's ocean resources explains its pristine reefs. Bonaire National Marine Park was established in 1979, protecting the coast and waters surrounding the island. The park also protects the smaller island known as Klein Bonaire, its surrounding waters, coral reefs, and the mangroves and seagrass beds of Lac Bay. The coral reefs in these protected waters are some of the healthiest in the Caribbean. Hundreds of species of fish live there, including groupers and triggerfish. Hawksbill, green, and loggerhead turtles frequent the shores of Klein Bonaire and the seagrass beds of Lac Bay. And on top of that, both Lac Bay and Klein Bonaire are internationally recognized important wetlands of significant value for the country in which they're located and for the whole world, too.
The national marine park is managed by STINAPA Bonaire. Visit their website to learn more about the marine park rules and current efforts to maintain the healthy and beautiful ecosystem for future generations.
---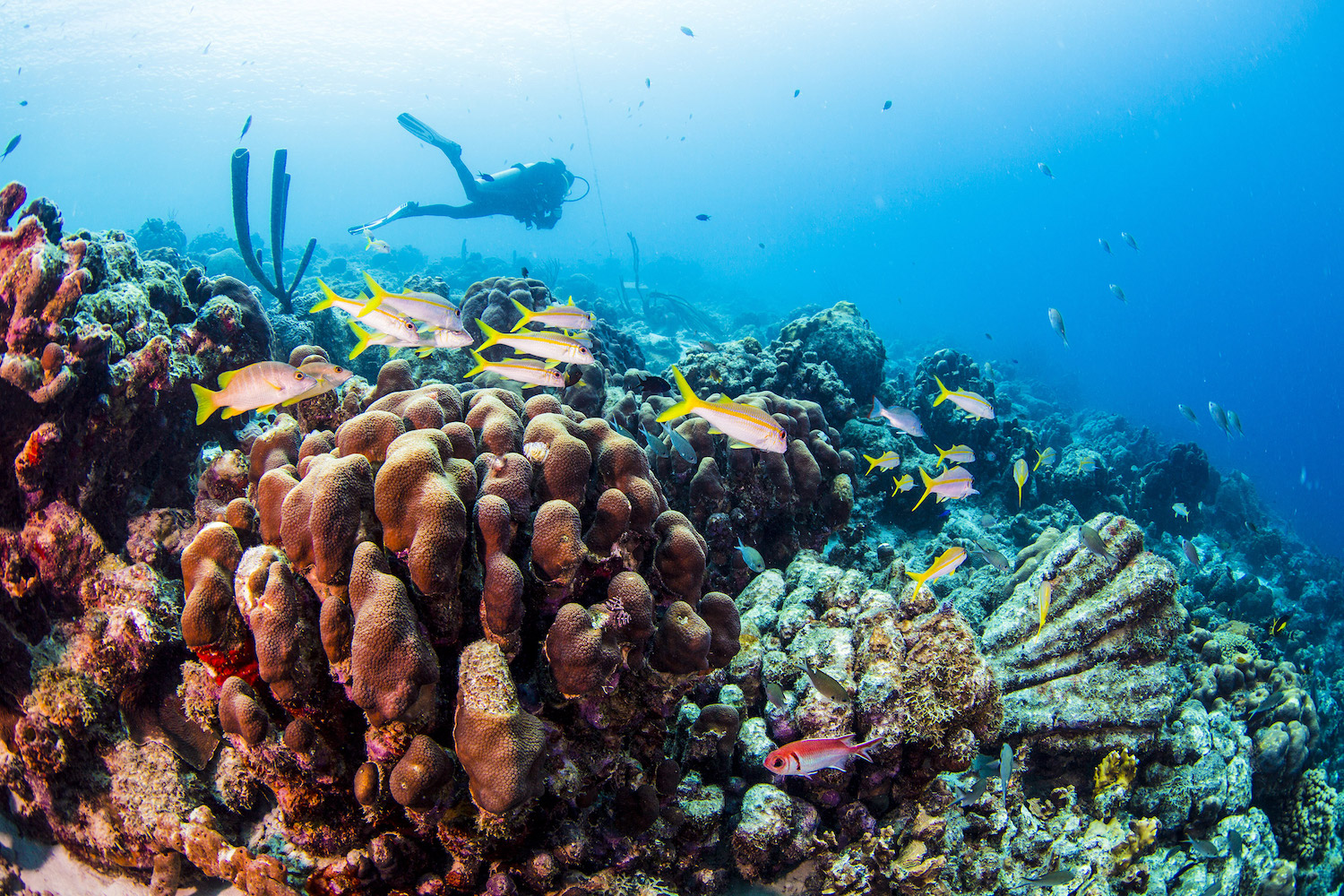 Popular Bonaire Dive Sites
As we mentioned above, Bonaire is home to 85 dive sites. Here are some of the most popular.
Windsock
Bonaire is known for shore diving and is great for beginners, given its easy access, calm waters and outstanding visibility. Windsock is one dive site where you actually enter the water from a pier. Visibility is 20 to 80 feet (6 to 25m), making it simple to see the site's beautiful marine life, like corals and parrotfish. Read more about the island's other shore dives that are great for beginners.
1,000 Steps
You can find 1,000 Steps by looking for the yellow stones with its name. The marker for this dive site is at the top of a staircase leading to the beach. Once in the water, you'll see beautiful marine life, and you can dive to depths ranging from 20 to 100 feet (6 to 30m).
Klein Bonaire
Shore dives aren't your only option when you visit Bonaire. Great boat dives are a possibility off of Klein Bonaire. Some of the popular dive sites around the smaller island include Munk's Haven and Monte's Divi Tree. These offer more opportunities to see stingrays, sea turtles, corals, sponges, and even seahorses at Monte's Divi Tree. You might also see some spinner dolphins while traveling on the boat.
These dive sites are just a small drop in the ocean compared to the 85 dive sites you can choose from. Check out our this Diver's Guide to Bonaire and 7 Must-Dive Sites of Bonaire to learn more!
---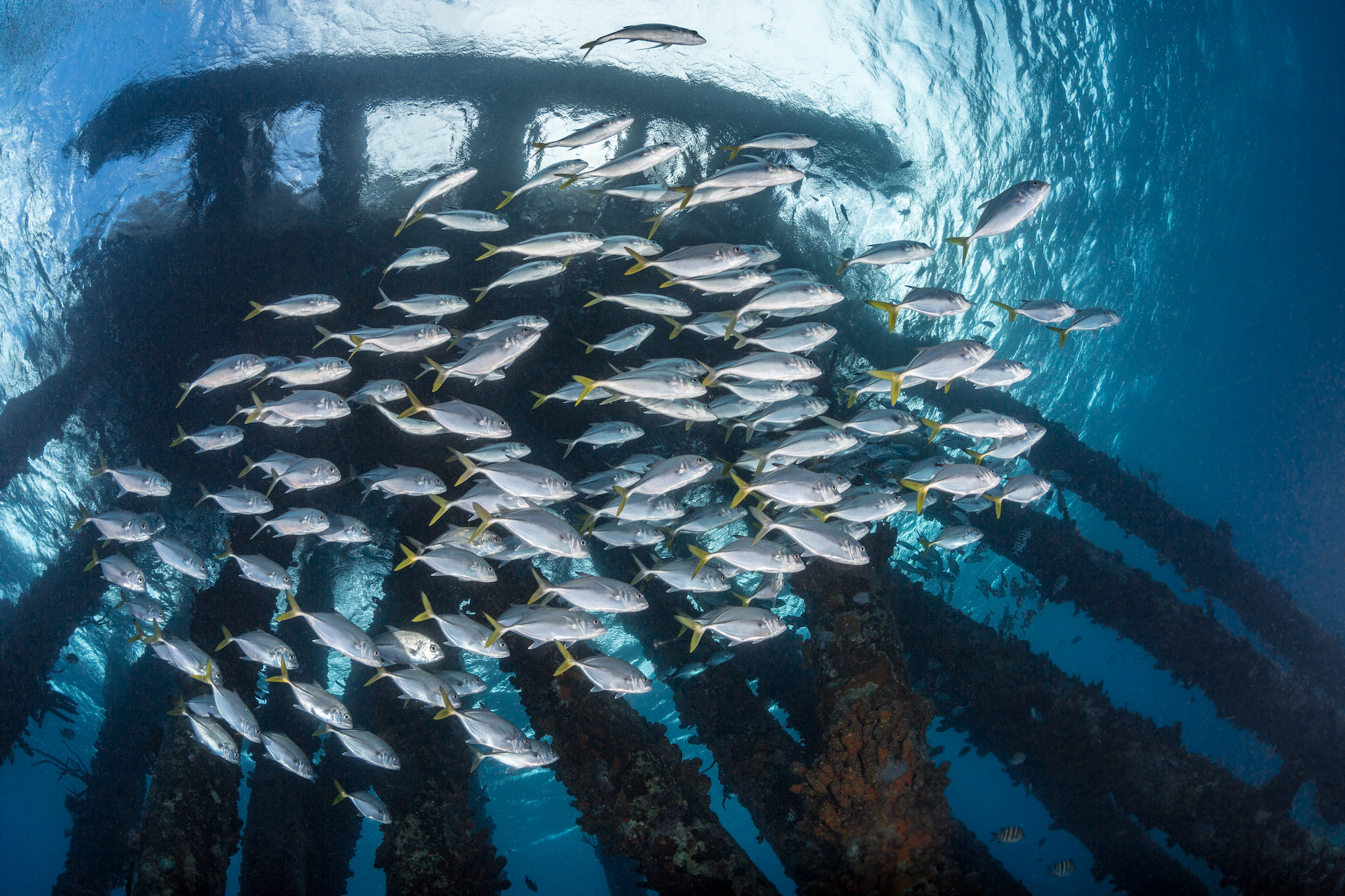 Bonaire Diving Fast Facts
Here are some facts to better prepare you for great diving in Bonaire:
All visitors will need to pay a nature fee of USD $40. This fee helps STINPA to manage and protect Bonaire National Marine Park and Washington Slagbaai Park. The latter is a terrestrial park you can explore, too.
There are rules to protect divers and the marine park. You cannot remove anything from the area, and you need to secure all equipment to avoid bumping against the reef.
Bonaire International Airport is also known as Flamingo Airport.
Bonaire is part of the Kingdom of the Netherlands, and Dutch is the national language. English is commonly spoken as well.
Bonaire's currency is the US Dollar.
---
This beautiful island needs to be on your dive travel list, especially if you love shore diving. Ready to book your travels to Bonaire? Visit PADI Travel where you can easily find and book dive resorts and dive trips around the island!