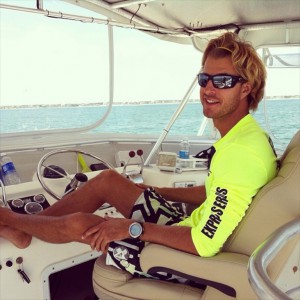 When we asked PADI Pro Andrew Raak for his job title, he suggested:  Freelance Dive Instructor for beginners to billionaires, and everyone in between. Sounds like a great gig to us! Read on to learn more about the adventures of Andrew…
Originally from Philadelphia, Andrew developed a fascination with the ocean at a young age. A family friend certified Andrew and his brothers just before a vacation to Roatan, Honduras – and that's where Andrew got hooked on scuba.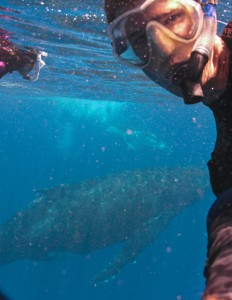 Andrew graduated from Coastal Carolina University with a degree in Marine Science during a time when jobs in that field were limited.
"Like many undergraduates I had to work throughout my college career in various restaurants and bars in the Myrtle Beach area. I did everything Sent from my iPhone…"
Andrew told us he jumped at a chance to land a job in the water sports industry: "I taught surf lessons, gave kayak tours, para-sailed, banana boated, jet skied, divemastered, and even learned what it takes to be a dive gear technician. As the water sports facility grew the demand for more dive instructors grew as well. So, in order to have an additional stream of revenue I became a dive instructor as well."
Over time, Andrew expanded his role to include: developing marketing strategies, managing the store, working as a boat captain and starting a professional underwater photography/video service.
"Every year I work toward a new level of certification to continue to be on the leading edge within the dive industry. Just recently I have upgraded to become an PADI IDC Staff Instructor and upgraded my captain's license to a 200 ton Masters. [This] allowed me to become a highly sought after professional for dive resorts…and cater to the highest end clientele aboard multi-million dollar mega yachts. Private clients and charter captains will bring me aboard to fulfill the needs of their trip, and have me manage the dive safety/training. I will also cut together a professional photo and video package to commemorate the trip."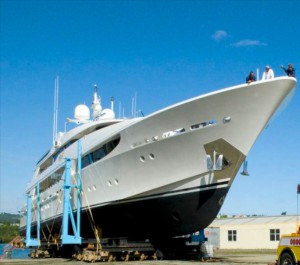 We asked Andrew to describe a typical day…
"There is not much of a set schedule for someone like me. Each day can present new challenges or tasks. Even from season to season I am pulled to different parts of the world. Currently, I have based out of South Carolina along the Hammock coast and run a dive program from April until October and then I head to the Caribbean to fulfill the needs of busy dive resorts or to lend a hand on a yacht charters from October until April."
For divers interested in a career like Andrew's he recommends:
Divers want to have a great time; as a trip leader you must raise the level of excitement – even if the conditions are less than perfect.
Make every dive fun and interesting while holding a high level of professionalism
Set goals then itemize what you need to do to achieve them. As long as you are working towards something tangible you are one step further than your previous self.
Make yourself marketable by having a special skill that sets you apart from other applicants.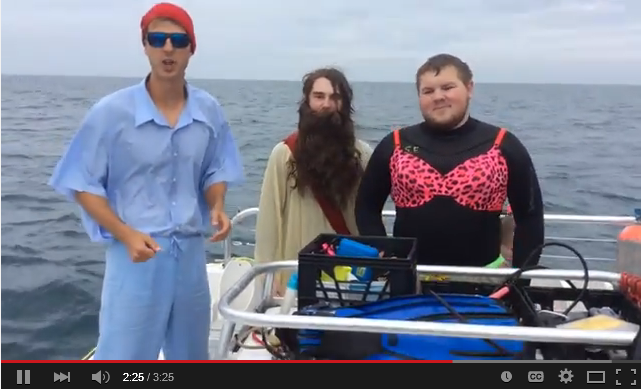 Something Andrew does to set himself apart is taking photos and also shooting / editing underwater video. In addition to being published in Scuba Diving magazine, Andrew showcases his work on YouTube and via  RaakBottomImaging.com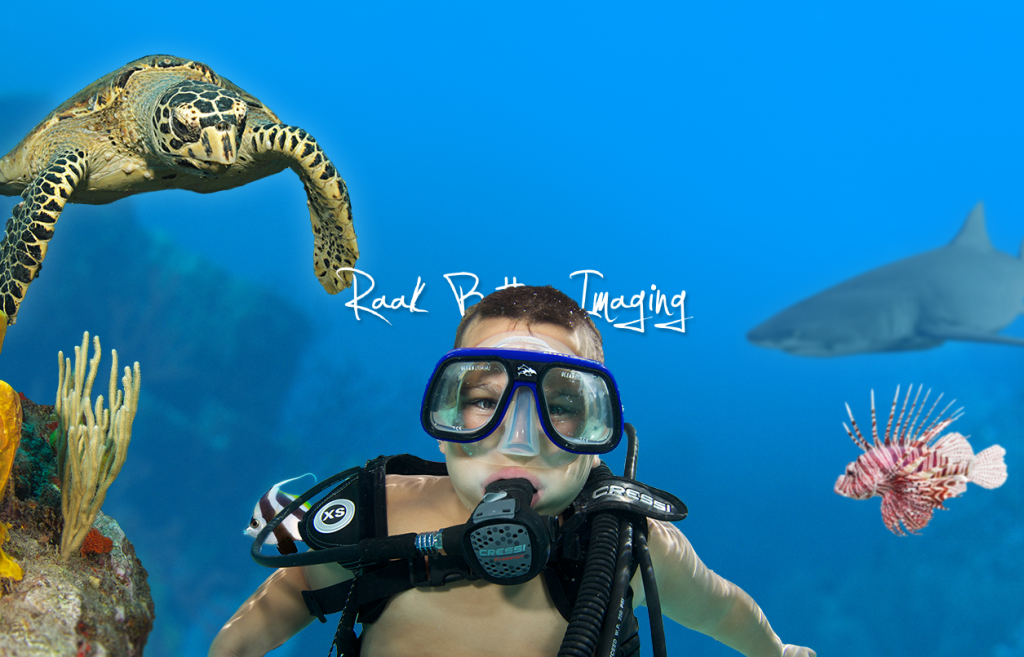 Read more about Andrew's background and college experience in this article from his alma mater Coastal Carolina University.
Follow Andrew's future adventures by following or liking Raak Bottom Imaging on Facebook, Instagram and YouTube.
Go diving with Andrew at Express Watersports in Myrtle Beach. The area has many types of diving. World War II wrecks, Civil War wrecks, and just plain wrecks.
Check out this video from Andrew about the USS Vermillion.