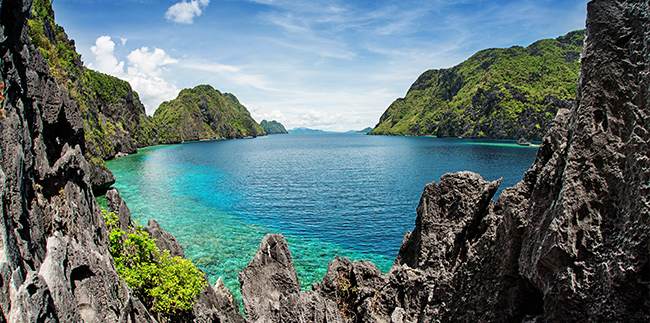 El Nido is a municipality at the northern tip of Palawan in the Philippines.
Comprising of 45 islands and islets, El Nido has a population of 36,000. Located 230km north of Palawan's capital, Puerto Princessa, El Nido is described as the gateway to the pristine Bacuit Archipelago. The limestone cliffs have led to visitors likening El Nido to Krabi in Thailand and Ha Long Bay in Vietnam – minus the throngs of tourists. El Nido has a Karst topography; this makes for endless opportunities to explore caves, dolines and underground rivers.
Although El Nido's town centre is vibrant, it is much quieter than Puerto Princessa.
Get your PADI in El Nido
From calm waters to the abundance of marine life, El Nido provides you with the perfect place to learn to dive – and get your PADI. With PADI Dive shops literally right on the beach, you won't have any troubles finding a PADI dive shop, just narrowing down one to choose to do your training with! Regardless of who you choose, you will be provided with the highest level of training and support throughout the duration of course. Your PADI Instructor will guide you through the steps to becoming a certified PADI Open Water Diver, and before you know it you will be in the water ready to explore. Simply contact or visit one of the PADI Dive Shops below to get started.
Diving El Nido
El Nido is renowned for is munificent array of marine flora and fauna. In fact, there are over 850 species of coral fish, 400 types of coral and 500 species of marine vertebrae! El Nido's marine gardens start just metres from the water's edge and span over 200 square kilometres. Each of your dives in El Nido will inspire you to take another.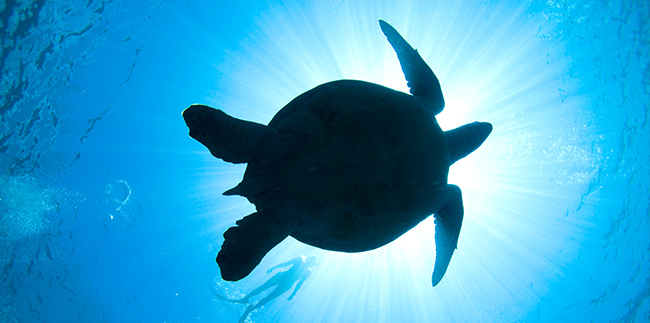 Top Dive Sites
Tres Marias, Miniloc Island
As a whole, Miniloc Island is a beginner diver's dream. Soft coral, lettuce corals and shallow sites make Tres Maria, just off the northwest coast of Miniloc, an easy and relaxing site for new divers to learn. Blue ring angelfish and painted crayfish are abundant here as well as a host of other pretty critters.
Helicopter Island, Cadlao
Helicopter Island sits just off the coast of Cadlao Island and is a mix of coral gardens and sandy floors. The crystal clear waters are make it a spot to swim with turtles, ribbon eels, blue spotted stingrays and flounders.
Bikanayos Rock, Matinloc Island
Located 20km west of El Nido, Mantiloc Island offer sites for all dive abilities. If you want to see some large marine life, visit Bikanayos Rock, also known as Picanayas. Frequent visitors include pelagics, barracudas, turtles and white tip reef sharks. Mantiloc Island has dive sites for all levels. Whilst on Matinloc Islant, don't miss 'The Wall' – a stunning drop off where you can practice your buoyancy skills.
If you want to get off the beaten track for your next holiday, El Nido is the place for you. Although there is plenty of natural beauty on the land, don't miss out on the stunning sites below the surface.
Visit a PADI Dive Shop in El Nido to experience all it has to offer.