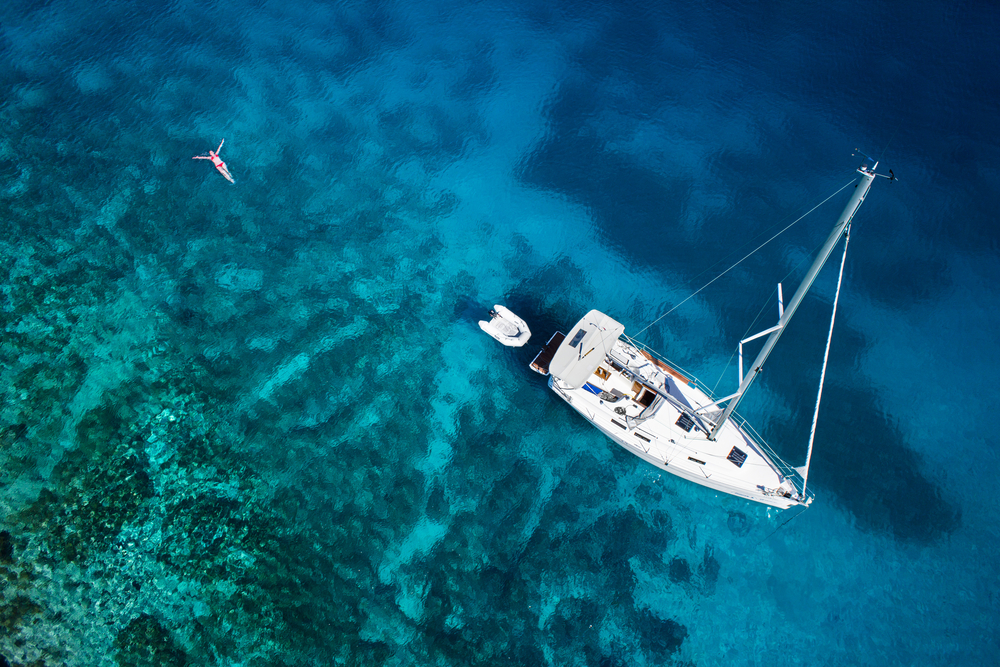 As scuba divers  we are able to enjoy the best of both worlds while traveling, seeing both topside and underwater sights. You can optimize your scuba vacations by planning ahead and researching top dive sites, getting your documents organized, making sure your gear is tuned up, and more. Here are 5 travel tips that should help get you prepared for your next dive trip:
Email Yourself Your Travel Documents:
Set aside a couple of extra minutes in your travel packing to scan some of your important documents and email them to yourself. Some travelers carry with them a physical photo copy of their driver's license, one copy of one of their credit cards, and their passport, but by taking it one step further and emailing those scanned documents to yourself you are making it easier for future you to look up the info, re-print if necessary and or go to the embassy with copy of all your necessary details.
Read Travel Reviews:
Seek out opinions of other travelers via travel review sites to help you evaluate and decide on where you want to stay, eat, and even hear about top dive sites.  Some of the larger sites that offer user-reviews are Yelp and Trip Advisor. On ScubaEarth you can view ratings, photos and comments from other divers on top dive sites, the best time of the year to visit, iconic marine life, what to pack, topside activities and more.
Pack Smart:
Don't let unnecessary baggage drag you down. Conserve space and avoid wrinkles by rolling, rather than folding, your clothes. In your carry-on bag keep with you an extra set of clothes as well as a bikini/boardshorts just in case your checked in luggage gets delayed or lost. This way you can still go diving while you wait for the luggage to arrive. Keep your smaller, more expensive items like your camera and dive computer with you in your carry-on luggage to prevent damage or theft. Choose a durable gear bag, preferably with wheels to make transporting equipment as easy as possible. Lightweight dive gear can be purchased – contact your PADI Dive Center to learn more.
Remember Your PADI Certification Card or Digital eCard:
Don't forget to pack your certification card. You'll need it to verify your certification with dive centers and resorts. By carrying it with your other important documents like your passport or ID, you'll be less likely leave it at home or lose it during your travels. If you lost your card on your last adventure, you can easily order a replacement card from your dive center or online PADI.com. If you need your new certification card in a rush, opt for the PADI eCard and receive it in just minutes. Your eCard will be conveniently stored on your smartphone or mobile device so you won't need to worry about losing it again.
Upload Your Photos to an Online Database:
Whether you take photos on your smartphone, a point and shoot, a professional DSLR camera, or a GoPro style camera for video and photo, everyone needs to have a backup method for saving their images. There are multiple ways one can backup photos while on a trip but sometimes you can't always travel with your laptop or an external hard drive to do so.  This is where backing the photos up to an online database is a great alternative. There are Cloud based options, as well as free websites like Shutterfly or Flickr that will allow you to upload your photos (depending on size) throughout your travels as long as you have access to internet. Instead of waiting until the end of your trip when you return home, try and backup your photos every night (or every couple days) worse case scenarios, like your camera or phone breaking or getting stolen, all your photos are not lost.
Check out more scuba travel tips here: Scuba Diving and Travel Tips to Enhance Your Next Trip
Need help brainstorming  for your next scuba trip? The PADI Scuba Diving Vacation Spotlight section has plenty of inspiration to help you pick the perfect destination.