Wreck diving makes a big impression on many divers due to the size, mystery or history of the wreck. Knowing where the best wreck dives are is a popular question among divers.
We love wreck diving, and although the list of best wreck dives is endless, here are four more to explore.
HMNZ Canterbury, Bay of Islands, New Zealand
The HMNZ Canterbury was the last Leander Class Frigate in service in New Zealand. It was decommissioned in 2005 and sunk in the Deep Water Cove for the sole purpose of providing divers with a wreck site to explore. There are plenty of entry and exit points, and it sits upright on a sandy bottom, making it the perfect experience for divers.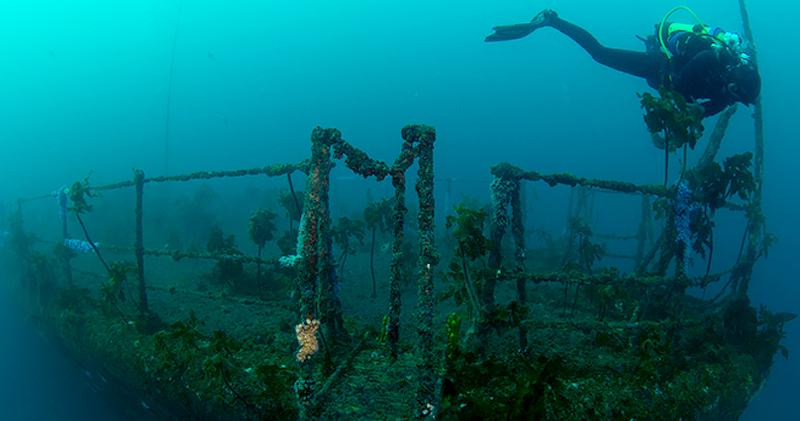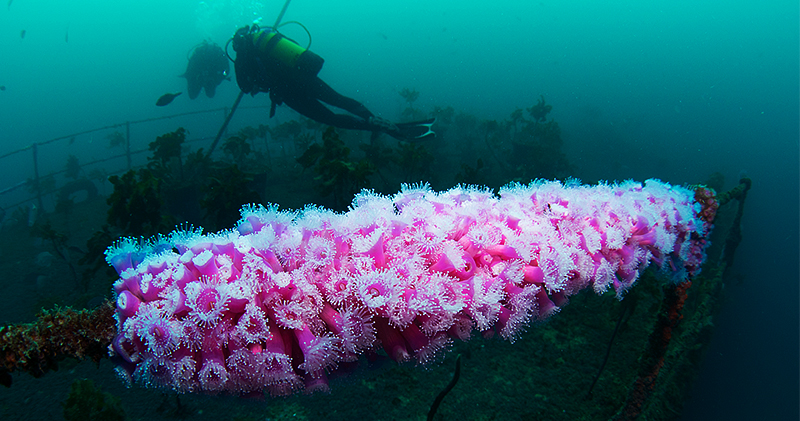 USS Kittiwake, Cayman Islands
Decommissioned in 1994, the USS Kittiwake was a submarine rescue ship. The Kittiwake's most recent mission was to recover the black box from the Challenger space shuttle disaster. Soon to be an artificial reef, the Cayman Island Tourism Association sank the wreck in 2011 on purpose. The deepest part of this "marine park" is at 18 metres, or 60 feet, and the shallowest part is at 2 metres, or 7 feet. The crystal-clear waters make it the perfect wreck for divers and snorkelers.
Douglas Dakota DC-3 – Kas, Turkey
Kas is a popular area for scuba divers due to the exceptional visibility (up to 40 metres / 130 feet) in many areas and a great range of diving sites, each offering different possibilities. One of the popular wrecks in the area is the Douglas Dakota DC-3 which was sunk purposefully in 2009 after serving in the Turkish paratroop regiment. The airplane is quite a sight for divers, as it is 20 metres / 65 feet in length, has a wingspan of 30 metres / 100 feet and is now an artificial reef home to some species of marine life.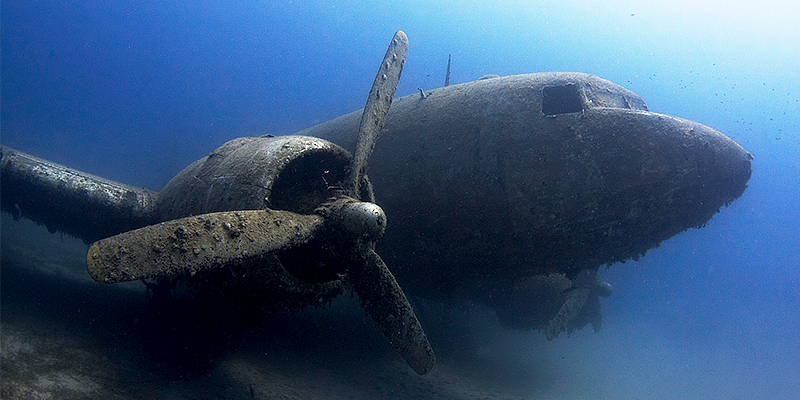 Hilma Hooker, Bonaire
There's an interesting story behind the Hilma Hooker! Used to smuggle drugs in the 1980's, the Hilma Hooker was once found to have 25,000 pounds / 11,300 kg of marijuana on board in a secret compartment. After being tied to the pier in Bonaire for many months with nobody claiming ownership, it was towed out to the ocean and later sinking due to a list. Today, the Hilma Hooker is a popular wreck dive site lying near a double reef system.
See more of the world's best wreck dives below:
Before you go, make sure you've completed the PADI Wreck Diver Course at your local PADI Dive Centre.