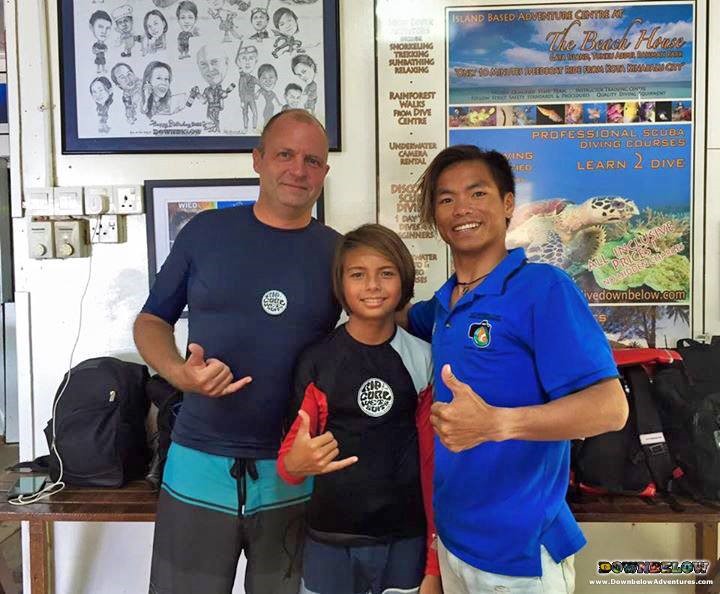 As far as the staff at Downbelow in Malaysia were concerned, Samuel Marque was "possibly the most famous person to have ever visited our premier PADI 5 Star Instructor Development Centre on Gaya Island" and they were all thrilled to meet the young celebrity.
Over the weekend before Christmas, 13-year-old Samuel won the 2015 Rip Curl Annual Borneo Surf Festival (hosted by Nexus Resort & Spa Karambunai) in the Under-16s category. To celebrate his achievement, father Christophe Marque who is an avid diver, treated him to a very special holiday gift in the form of a PADI Open Water Diver course with Downbelow.
PADI Open Water Scuba Instructor Kerry, conducted the course and Samuel took to scuba diving very naturally. There may not be many strictly scuba diving competitions, but there are plenty of dive disciplines, such as underwater photography and videography that would appeal to Samuel as he continues his diver education and excels in both SCUBA and surfing.
Downbelow stated that they are "more than happy to motivate the champion to keep diving, particularly as his influence is able to catapult public awareness of marine conservation".