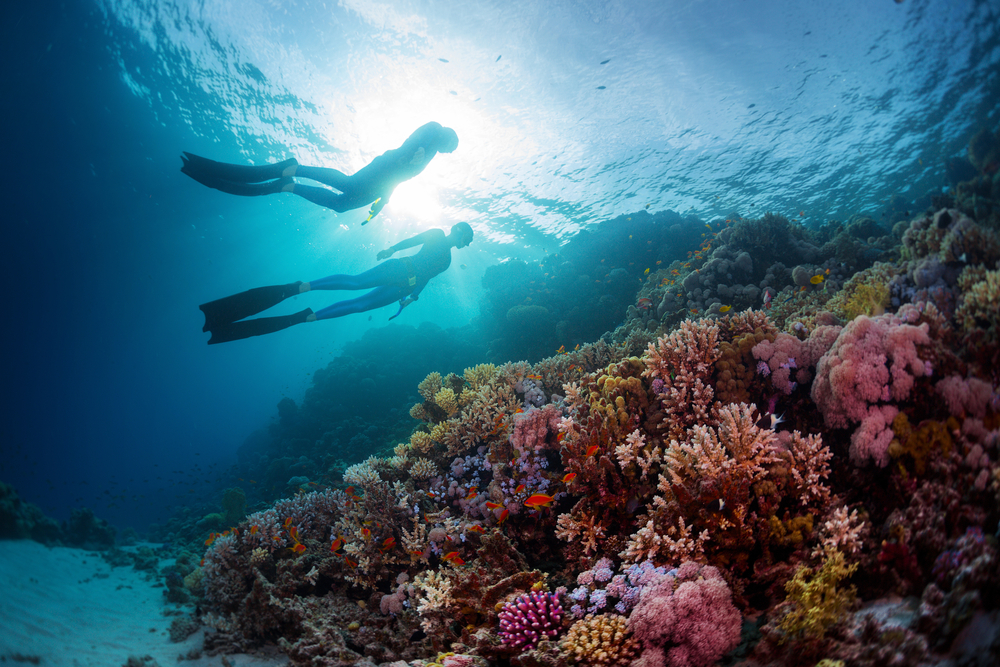 Sometimes the best dive buddy is someone you love. Often, we surface from a dive thinking, "I wish my sister could have seen that too!" Daily, we wish our friends understood what we were talking about. Sharing diving with friends and family can make the experience feel richer, so we've written this guide for those of you who long to spread your love of diving.
Inspire their inner diver
The freedom of weightlessness, the beauty of the ocean, the variety of marine life; there are countless reasons to love diving. Inspire your friends by showing them how diving has what they're looking for. Your thrill-seeking friend might love the idea of eventually cave diving or seeing great whites. Your coworker with kids might love having a unique way to bond with their family.  Your bird-watching uncle might also love identifying fish. Whatever the reason, being excited about diving is the first step to pursuing it.
Try it out
Before taking the plunge into a PADI Open Water class, your friend might prefer to test the waters. You can start with snorkeling—but you don't have to stay at the surface. Skin diving and freediving are fun ways to take snorkeling to the next level. After all, the longer you spend underwater, the more you can fall in love with it.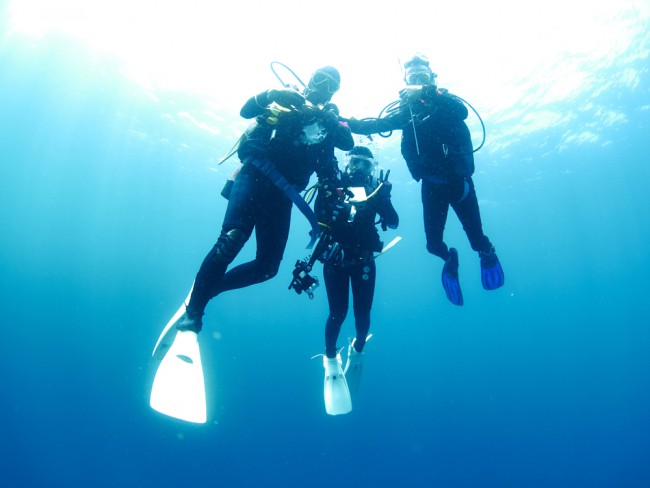 Second, consider an introductory dive program. With Discover Scuba Diving, they will learn a few basic scuba skills and be able to experience scuba diving in confined water. After they've had their fun in a pool, they'll have the option to go on an open water dive up to 40 feet (12m) deep. Since Discover Scuba happens in a few hours instead of over the course of days or weeks, it's a great low-cost and low-commitment way for your friend to see if they want more.
Help them find a shop
If you have a friend that's ready to become a diver, they might appreciate some help signing up for a course. Many non-divers aren't sure what they should be looking for. You can help by finding a list of local dive shops and working from there. What course schedules are available? Are they happy in a group course, or would they prefer to schedule private or semi-private lessons? Does this shop rent full sets of gear, or will they need to buy some pieces of their own? By helping your friend find the perfect dive operation, you're getting them that much closer to being a certified diver.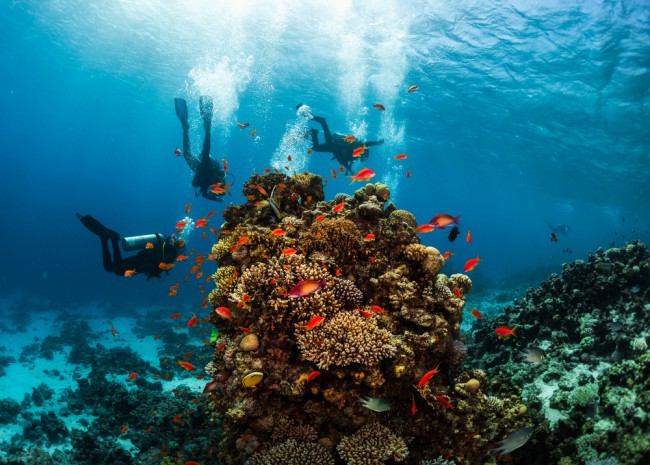 Give them space
Finally, remember not to pressure or crowd the people you want to dive with. Some people won't be interested in even snorkeling, and pressing them on the issue won't help. Others may be excited to dive, but feel uncomfortable having someone they know watching them learn. Respect whatever boundaries your loved ones might have.
Have any other tips? Let us know what inspired you to start diving!