It's no secret that plastic is a big problem for the ocean. From microbeads and plastic bags, to empty bottles and unwanted furniture, plastic is killing marine life and devastating coral reefs.
Many divers across the world are united in their efforts to eliminate the marine debris issue. Some are giving their dives added purpose by joining underwater clean-up events (like Project AWARE's Dive Against Debris). Others start at home by reducing their plastic use in the first place.
Here are a few ways in which divers and non-divers alike can find better places for plastic than simply throwing it away (because, as we know, there is no 'away').
Donate it
Instead of taking unwanted items to the rubbish dump, try donating them. Of course, this won't necessarily apply to plastic waste (like bottles or bags), but furniture, toys, electronics and other household items can easily be given a second chance to shine.
Charity shops are a good place to start, as they are often desperate for items to help raise funds for their cause. Not only will this give your unwanted item a new home, you'll feel good about helping a worthy cause, too.
Another idea is to use community networks (like Freecyle) to donate your items to other people in your local area. This can also be a good way to get rid of the things charity shops don't want: an item in need of repair, or something big that needs collection from your home. As they say, one man's junk is another man's treasure.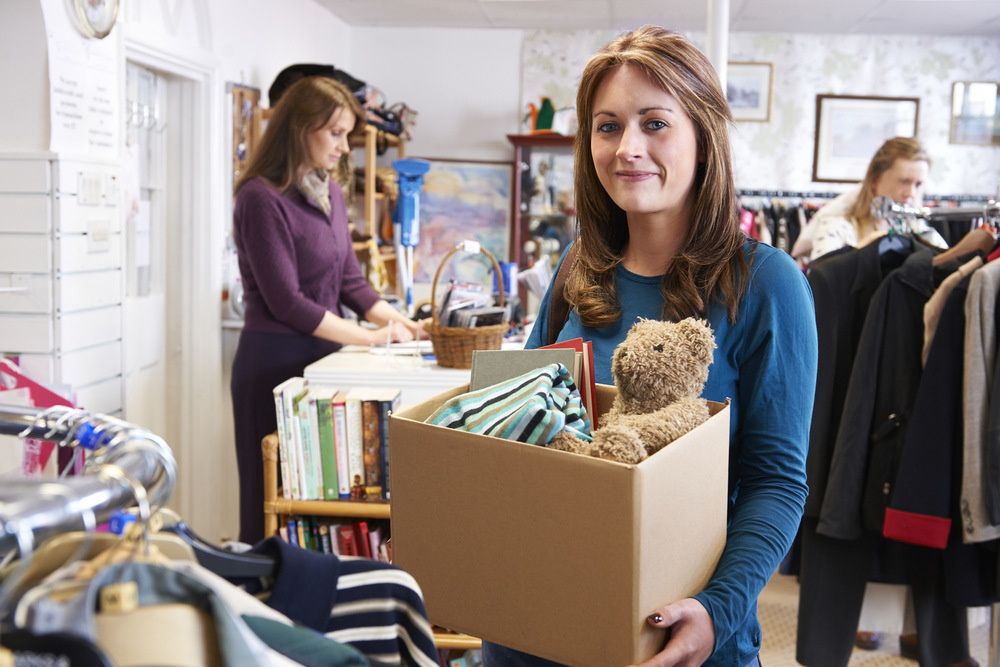 Repair it
In today's society, it's become all-too-easy (and often cost-effective) to just throw away broken items and replace them from new. But this only adds to the quantity of plastic heading to landfill.
Next time you find something broken or worn out, visit your toolbox instead of the store and try to repair it first. The Internet, friends and family and even your local bookstore or library can be a great source of knowledge if you're new to DIY. For trickier jobs, try searching your local business directory for professional repair shops or handyman services.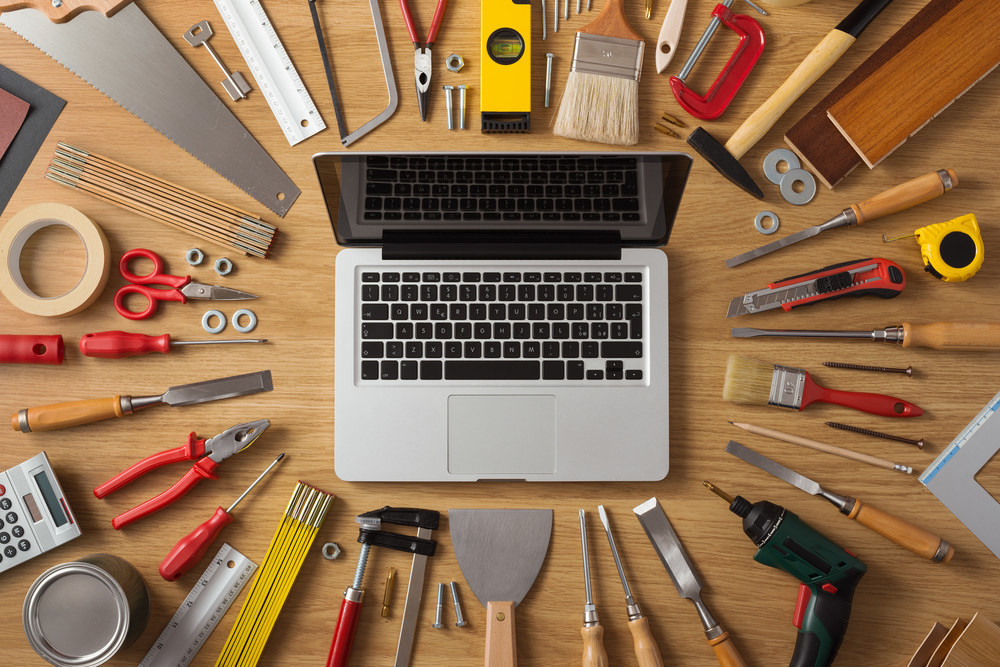 Upcycle it
Upcycling simply means to re-use and improve an item, and there's no reason why you can't apply this to your plastic waste. Bottles, containers, bags and other disposables can be transformed into a plethora of useful, creative and fun items for your home, garden and kids (and more importantly, keep them away from the ocean).
If you're short on creative juice, then search the Internet for 'upcycling plastic' and you'll find a wealth of ideas from around the world, like this article which includes, garden planters, bird feeders, organisers for stationary, cosmetics and utensils, and even solar lightbulbs.
For even more projects, try an ottoman, storage basket, jewellery stand or this delightful apple-themed food container.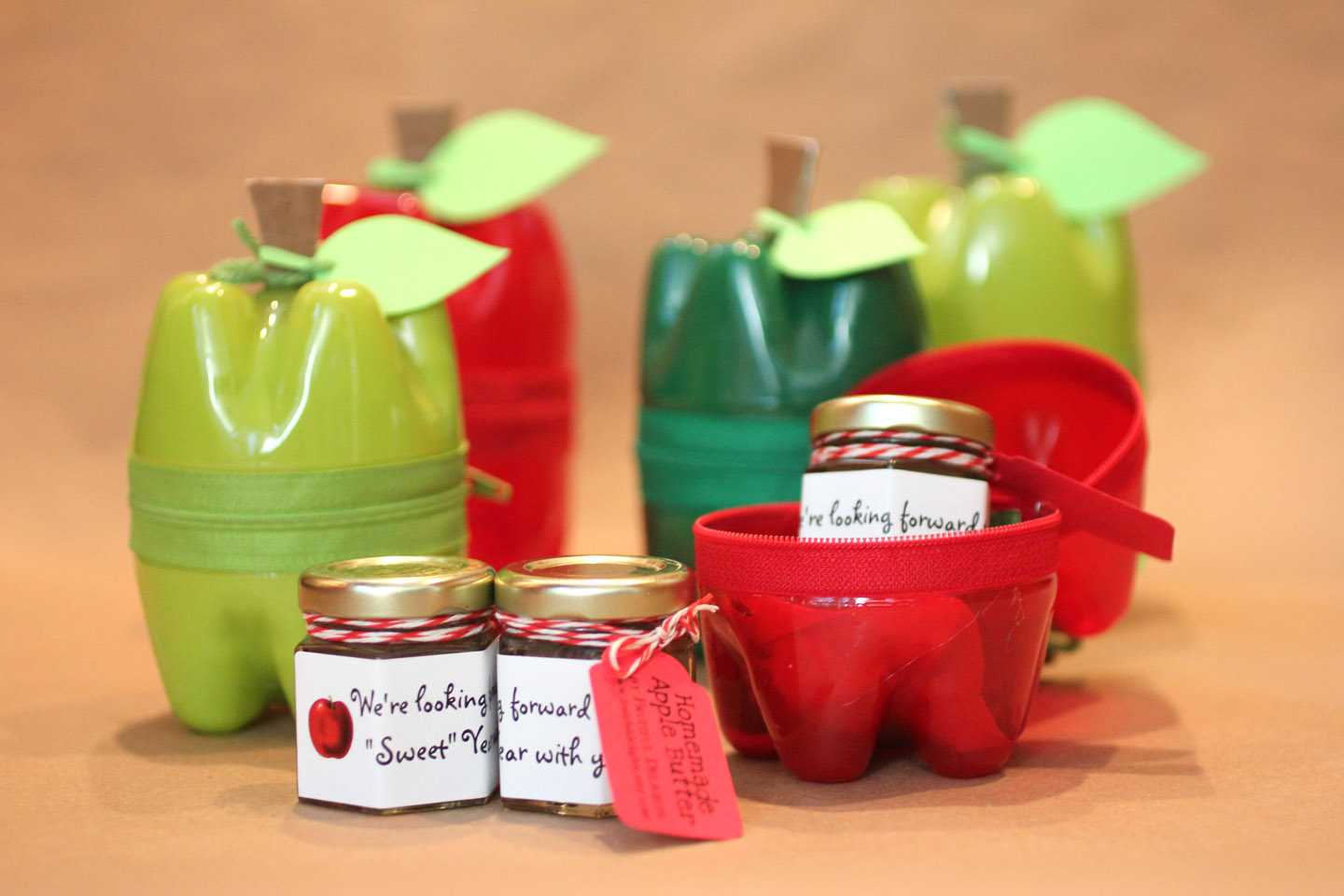 Recycle it
If you've got items that you can't give away or turn into something useful, then at least try to recycle them. Plastic can be processed and reused by manufacturers to create brand new products, like CDs, furniture, toys, sleeping bags and new packaging. This infographic shows how Coca-Cola convert old plastic bottles into fun and quirky merchandise to resell in their store.
Curious what happens to your trash after you recycle it? Check out this video:
Of course, this process only works if people are actively recycling; discarded plastic floating around the ocean doesn't have the same future. Dedicate a storage area for unwanted plastic, and make use of your local recycling services.
Wear it
As well as household items, plastic can also be turned into clothing and shoes. In this video, Craghoppers explain how they use it to create recycled fleeces. The following infographic from Plastics Make it Possible shows the process in more detail: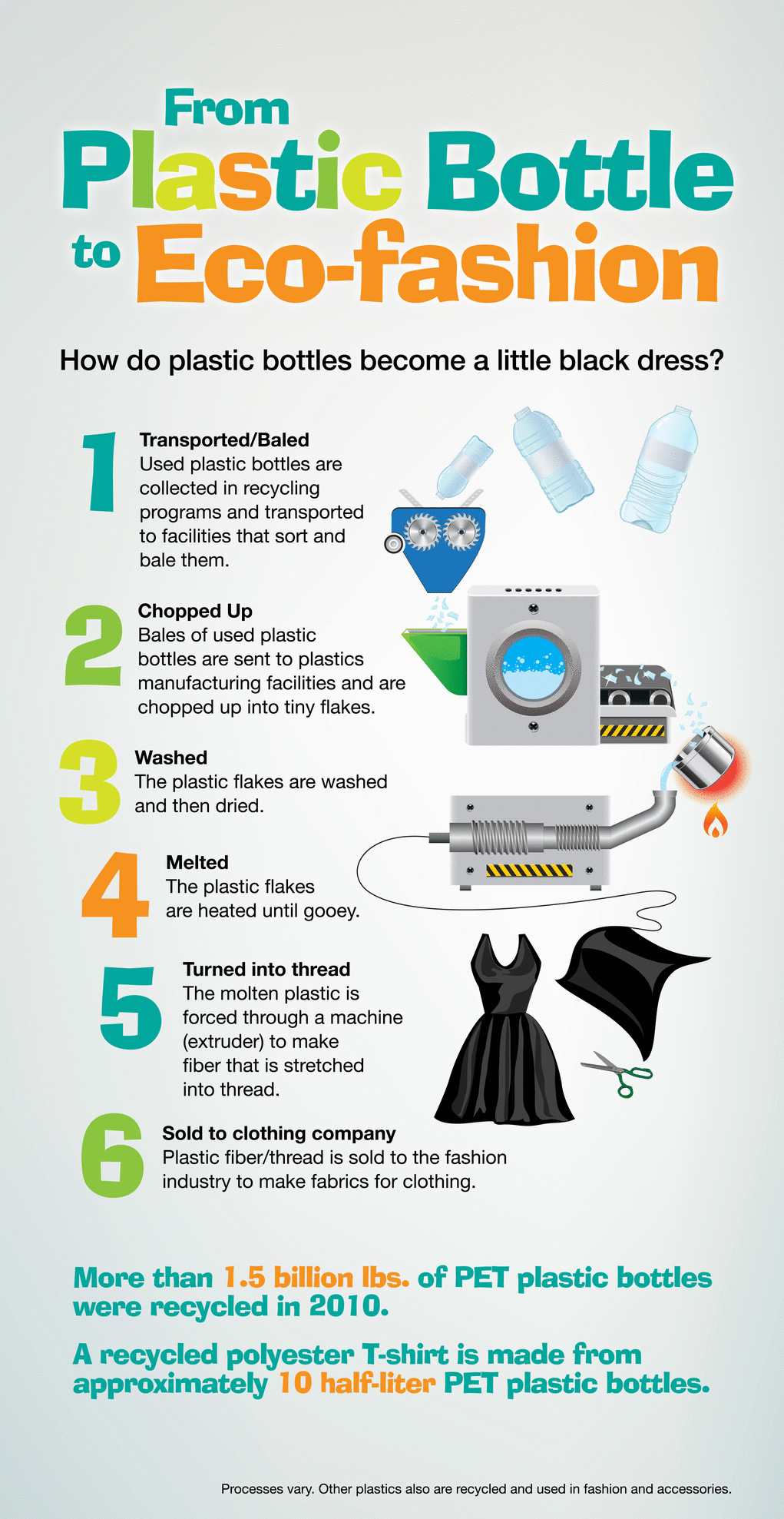 Even plastic that's completed its ugly journey to the ocean can be reclaimed and used to create clothing. Companies such as Adidas and G-Star Raw are turning trash into fashion, from trainers to denim jackets.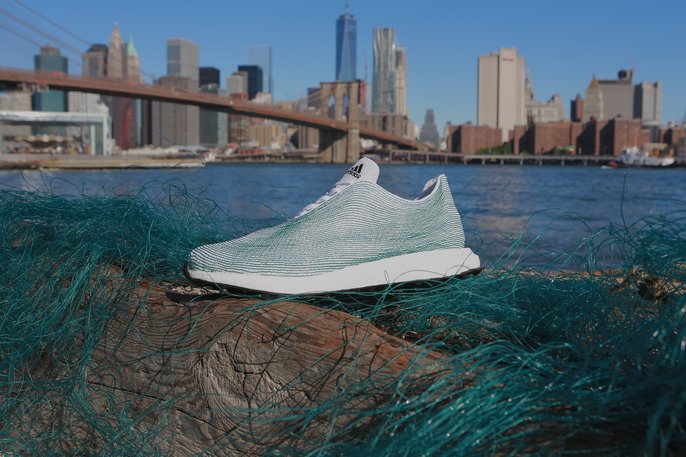 Create art with it
Sometimes plastic can be given a new lease of life as beautiful works of art – large and small. Within the home, there's plenty of crafty projects which transform ugly old bottles into pretty decorations, like these floral curtains, butterflies or even an arty canopy for your carport.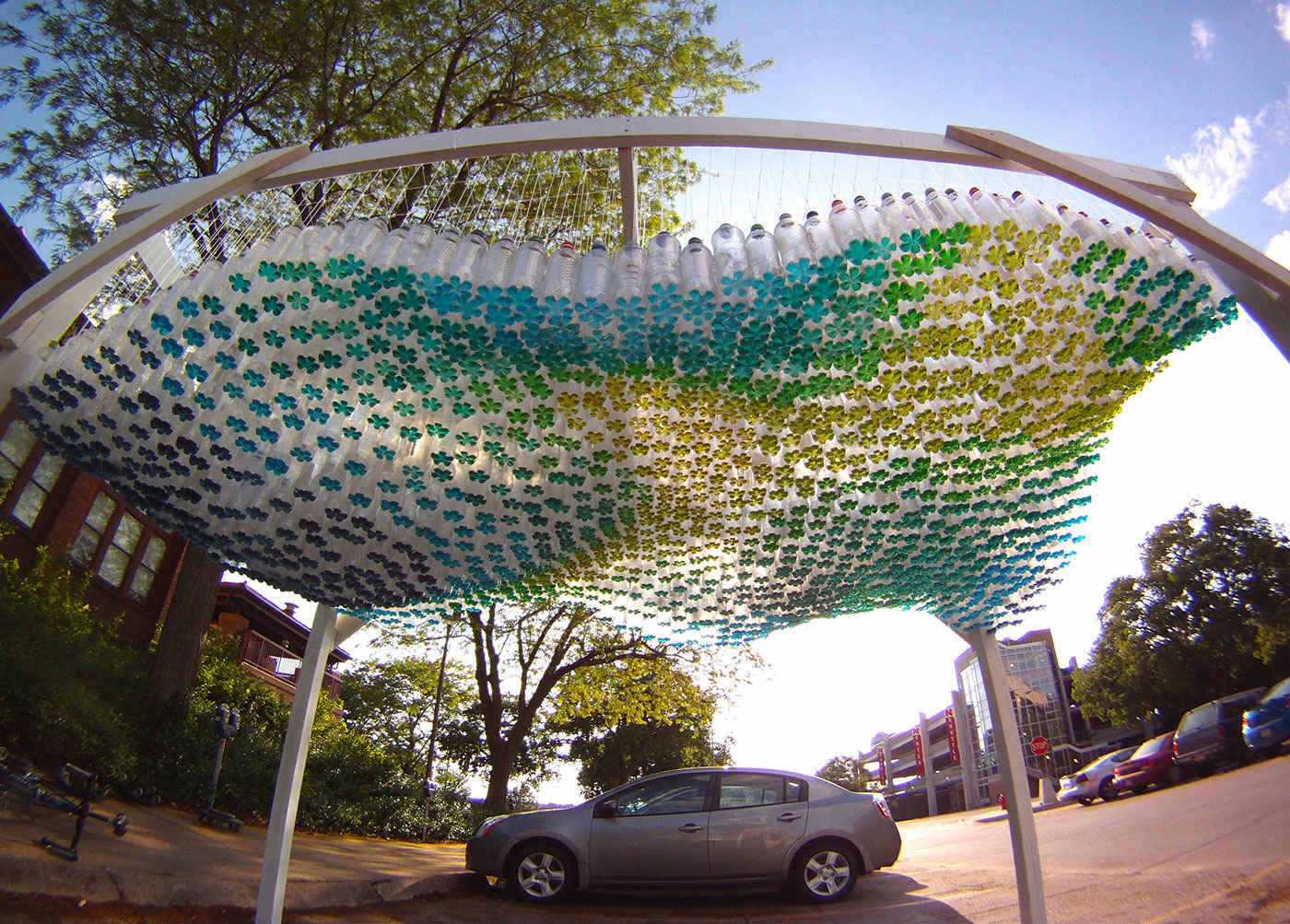 Outside the home, artists are using trash to create bigger-than-big creations. Washed Ashore collect marine debris and build ocean-themed sculptures,  used as part of a travelling exhibition to educate and inform.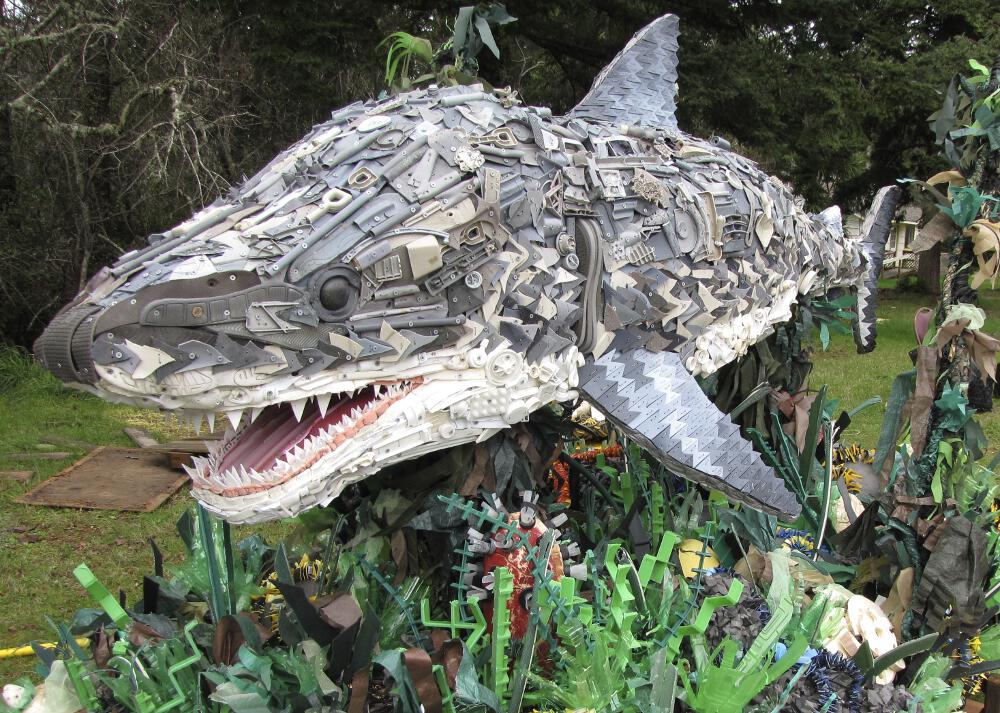 Dutch artist Theo Jansen recycles bottles to construct Strandbeest – gigantic 'animals' which move with the wind to give an eerie yet lifelike appearance.
Live in it
Taking recycling to the ultimate scale, however, some clever folk are even using plastic to create entire homes.
A UK construction company is in the process of building family homes made from discarded rubbish, whilst in Nigeria, locals are creating affordable eco-homes from bottles, sand and mud which are not only habitable, but can withstand fires, bullets and even earthquakes. Across the pond, British inventor, Richart Sowa, built himself a floating island in Mexico – using 120,000 plastic bottles.
Go and do it
So, whether you've been inspired to just recycle more often, create a few crafts or build your next home – make sure your plastic ends up in a better place than the ocean, and share your favourite ideas and tips in the comments below.