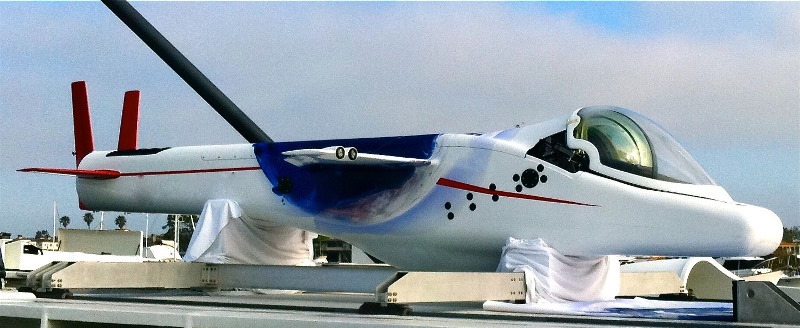 The deepest known part of the world's oceans is the Challenger Deep in the Mariana Trench. It lies under 10,994 metres/36,070 feet of water. Four times as many people have walked on the moon as have seen the sea floor here first hand.
It's not an easy place to visit. In 1960, Jacques Piccard and Don Walsh made the trip and stayed for 20 minutes in the bathyscaphe Trieste. James Cameron followed them in 2012 in the Deepsea Challenger and spent about three hours exploring and filming. These dives, in common with those made by modern research submersibles capable of reaching these depths, took extensive logistical and financial support.
Now, Chris Welsh and his Pentarius Project aim to change that paradigm. The heart of the project is the Pentarius submersible. It's engineered for Challenger Deep depths of 11,000 metres/36,000 feet and sports a fused quartz dome that took three years to machine out of an enormous ingot. It looks sleek and fast and it's got wings. And that hints at one of its biggest differences from the current crop of deep diving submersibles: it's got range. Where others can barely drift about, essentially limited to a vertical descent and ascent, Pentarius can "fly" over 10 kilometres/6 miles of ocean floor on a single mission.

Another significant difference is that Pentarius is also relatively simple, and inexpensive, to deploy. Her mother ship, Cheyenne, is a 38 metre/125 foot catamaran that crossed the Atlantic under sail in less than five days. She's a stunning looking vessel and, under power alone, she's proved to be an effective and capable launch and recovery platform. She contributes significantly to mission efficiency too; expenses to deploy this setup run about ten percent of the costs of typical deep-sea submersibles (which are also few in number and usually booked up years in advance).
Welsh sums it up beautifully: "This is different; it's fleet-footed. The mother ship is able to support launch and recovery in a sea state of force four or five with only six people on board."
But it's what Welsh intends to do with Pentarius that makes this project really special. He's currently launching Indiegogo campaigns to fund two missions. The first of these will focus attention on chemical and munitions dumpsites. Some of these dump sites are less than 100 kilometres/60 miles from shore and experts believe that the toxins from this hazardous waste may be as serious a contributor to dwindling fish stocks as over fishing. "The magnitude is huge," Welsh explains, "There are thousands of tons of weapons and chemicals in all forms: drums, shells, bombs, mustard gas and high explosives. By visiting these areas with a manned submersible we can bring new light to these issues."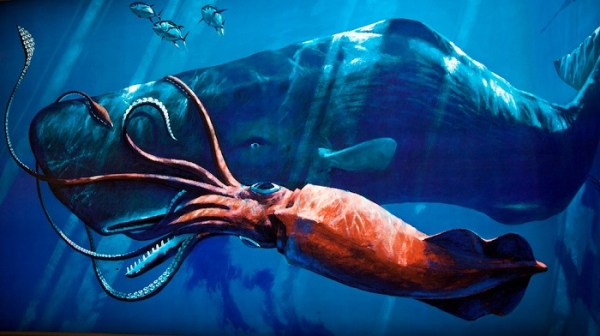 The second mission will entail a three-week expedition in search of giant squid and their predators: sperm whales and great white sharks. "These giants converge in a Shared Offshore Feeding Area (SOFA) where it's speculated that the giant squid breed and the predators come to take advantage of the gathering. The Pentarius mission is to attempt to film a sperm whale feeding on a giant squid by using the sub's mobility to track the whales to depths of 1800 metres/6000 feet," says Welsh. Scientists estimate that there are about three billion giant squid in the oceans and that they have probably the greatest biomass of any species in the world. Yet virtually no living examples of giant squid have ever been recorded. The mission data will be an invaluable contribution to the scientific community researching them.
These missions are something that every diver should consider supporting; find out how on the project website (www.pentarius.com). Fancy a spin in Pentarius? One lucky Indiegogo contributor will be chosen to accompany the project and experience underwater flight first hand. It doesn't matter if you make a small or a giant contribution, every contributor will have an equal chance. While the winner won't go straight to the bottom of the Challenger Deep, they'll have the distinct pleasure of knowing that they've piloted a submersible that could.