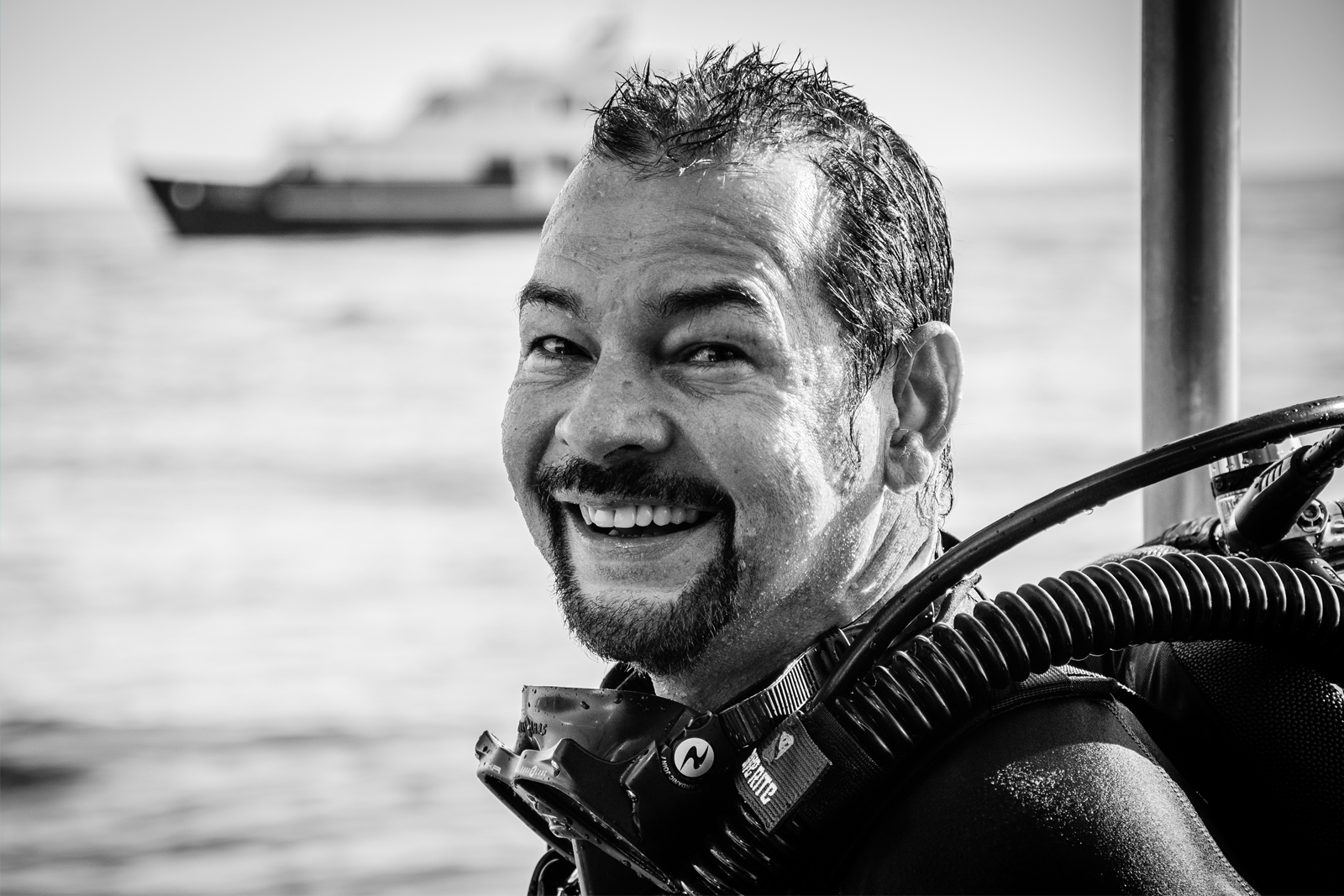 Rachan Malaiwongs has a vast list of achievements and contributions to diving including being a diving icon of Thailand, PADI® Course Director and mentor to many PADI Professionals. Rachan is also one of our newest PADI AmbassaDivers.
Rachan Malaiwongs became a PADI Instructor in 1994 and in 1999 became the first Thai PADI Course Director. After graduating from college in Chiang Mai, Malaiwongs moved to Koh Samui where he had the honor of meeting the late Ceasare Benelli, credited with exploring and naming many dive sites in Koh Tao. Benelli became his mentor and teacher, and through their relationship, Malaiwongs earned his PADI Divemaster certification before moving on to take his PADI Instructor Development Course and work at various dive operations on Koh Samui and Koh Tao and helped shape the diving industry in Thailand.
Rachan is credited with training many of the Thai PADI Instructors and acting as a mentor to these new PADI Professionals. Malaiwongs continues to cultivate a strong community among the PADI Instructors he has trained including in the growing diving hub of Bangkok. He has been an unofficial PADI ambassador for many years including assisting with initiatives to help grow diving.
Rachan said "I'm proud of what I've achieved today, training hundreds and hundreds of Thai diving instructors who have helped make Thailand one of the biggest diving hubs in the world." Rachan has received numerous PADI awards over the years including for his outstanding contribution to the diving industry.
As a PADI AmbassaDiverTM, Rachan will be helping continue to inspire others to become ocean advocates and be a positive voice of the region.