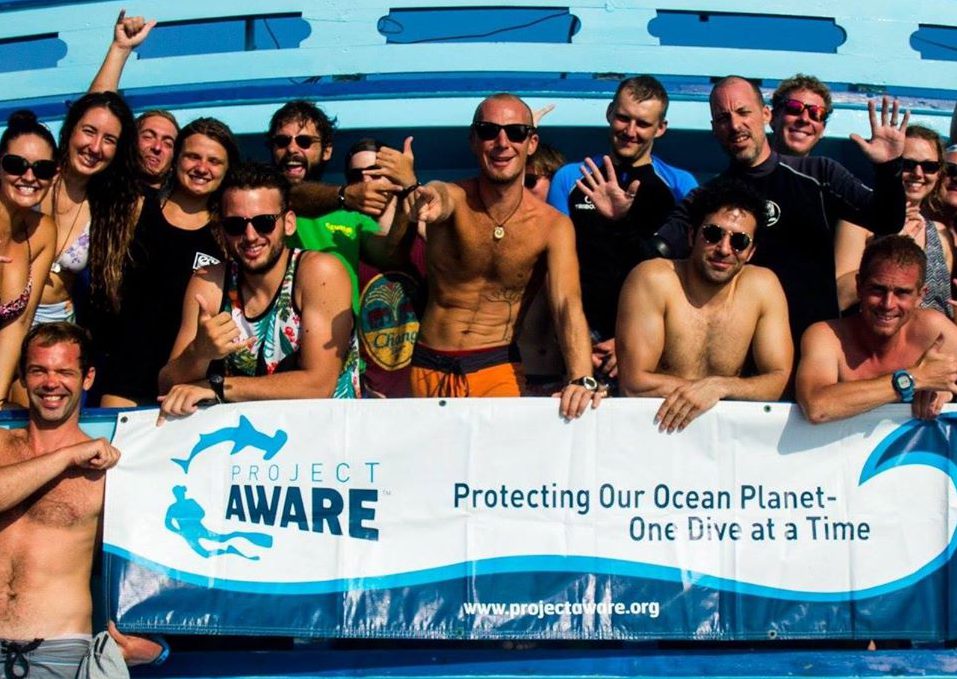 Photo by Simon Dowling
Over a decade ago, the team at Crystal Dive noticed a need to ramp up conservation efforts on Koh Tao – so they started and funded a separately branded conservation department, Eco Koh Tao. The aim was to include other dive centres and dive professionals in raising awareness, educating students and help maintaining the beautiful island of Koh Tao.
We asked Jenny Dowling, who heads up the conservation activities at Crystal Dive, a few questions about their marine conservation efforts over the years.
Can you tell us about some of the marine conservation initiatives that Crystal Dive has been involved in for many years including Coral Nurseries & Restoration?
Since Eco Koh Tao's inception, we have implemented environmental guidelines for all Crystal Dive staff and students to help spread awareness of the impacts that divers can have and to help them reduce that impact. We have also created an "Eco Points" system into the PADI® Divemaster program to help increase their education of the ocean and the threats that face it.
In 2009, Crystal Dive and Eco Koh Tao began construction of an artificial reef – 'Junkyard'. Making use of discarded gym equipment, we created a site that has become one of Koh Tao's most visited dive sites! Building and maintenance continues today and the dive site has evolved into a very unique ecosystem with a vast range of fish and invertebrates among the coral transplants. We conduct a large portion of our research into coral growth at this dive site and in the last 2 years have created an Adopt A Coral program where any certified diver can join us to choose their own personal transplant to adopt. The coral is then transplanted by us and measured and photographed regularly to update the adopter.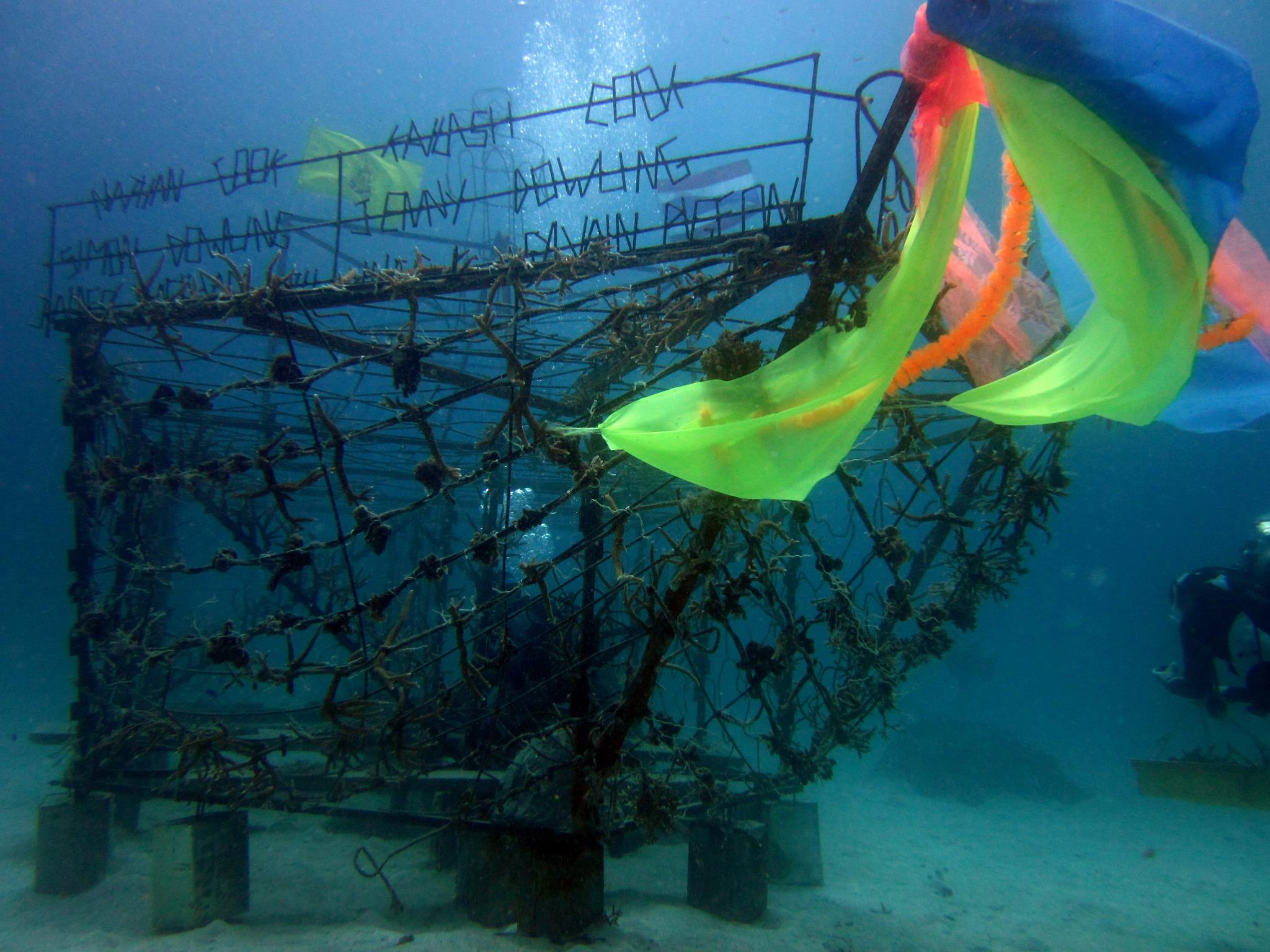 Photo by Simon Dowling
Our coral transplanting methods have been fine-tuned over the last several years and we now achieve over 90% survival rate for transplants. We transplant coral throughout the island to ensure a wide range of diversity in the years to come. Several large scale artificial structures have been created to hold these transplants and Crystal Dive has been integral for helping to provide people, logistics and financial aid to enable us to continue to do this important work.
We also conduct Drupella Snail surveys and removals, and monitor Crown of Thorn starfish outbreaks throughout the island. We help ensure the safe growth of Giant Clams through our Clam Nursery station which was donated as part of a program set up by the Queen of Thailand.
What is the Reef Check training initiative that Crystal Dive has implemented for Divemasters and Instructors?
All Divemaster candidates attend our Discover Reef Check program. It's a one day introduction to eh Reef Check course and fives them an outline of the Reef Check Eco Diver course. It also gives candidates better knowledge of fish and invertebrate identification and allows them to practice during a dive on a survey site and choose whether they will continue the course and become a certified Reef Check Eco Diver – all Crystal Dive Instructors are also offered the opportunity to become Reef Check Eco Divers.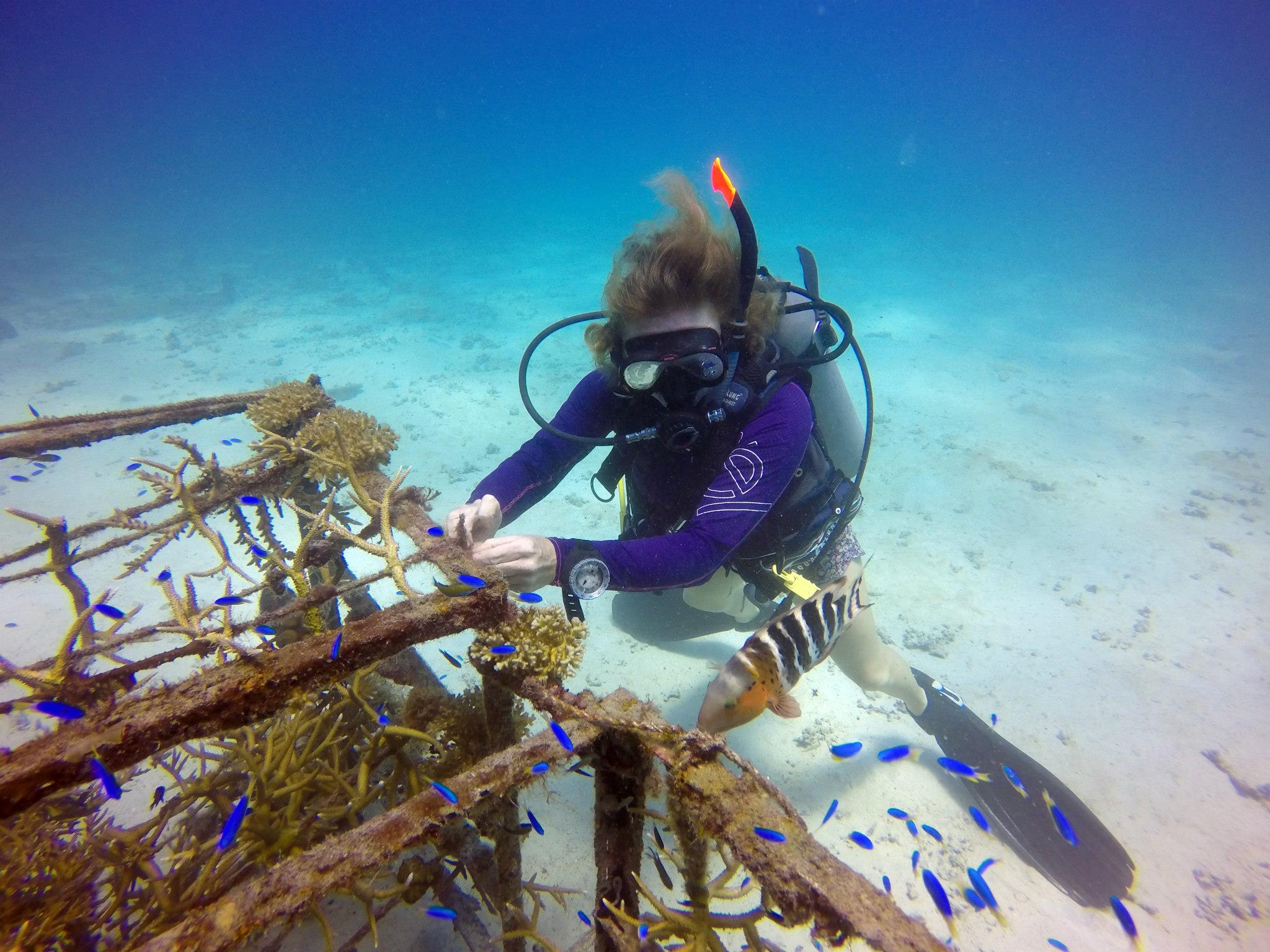 Photo by Simon Dowling
How does Crystal Dive and Eco Koh Tao support Project AWARE®?
Crystal Dive is one of the few dive shops on Koh Tao that is 100% AWARE. This means we contribute to Project AWARE through a monthly donation that supports marine debris prevention and Shark protection.
We also host regular beach and dive site clean ups with our staff and students. The data from these clean ups is recorded for Project AWARE's Dive Against Debris® campaign and we're also proud to be part of the Adopt a Dive SiteTM program.
Tell us about dive site clean ups and their importance on Koh Tao.
Dive site clean ups are vital for the health of our reefs and we conduct them weekly. With Koh Tao being such a small island and the amount of visitors it has, waste management is an issue. Therefore we play an important part by keeping the island clean.
A large majority of the debris we collect is single use plastic. This type of debris never actually goes away, but just breaks down into smaller pieces. Even though we dispose of our rubbish responsibly, in underdeveloped countries a large portion still makes its way into the ocean. There it can be mistaken for food by marine life and birds, causing suffocation and starvation dues to the amount of plastic in their stomachs.
Fishing nets are also a big problem. They can snag on coral and ensnare fish and mammals, so by doing these clean ups, we can potentially save a turtle, fish or bird.
What suggestions do you have for divers who want to make a difference to marine conservation?
There are many ways divers can make a difference!
First – education. Get an understanding of the ocean and it's ecosystem by taking the AWARE – Fish Identification specialty or the PADI Underwater Naturalist specialty. The more you know about the ocean, the more you'll love it and want to protect it.
Equally as important – Better Buoyancy. Good instructors, proper training and the PADI Peak Performance Buoyancy specialty will help you improve your buoyancy and reduce the impact you have on coral reefs.  We offer all of these courses at Crystal Dive and encourage our students to take part.
Finally – trash is everyone's problem. If you see some trash on the beach or in the ocean, pick it up and dispose of it properly. You can also increase your efforts by reducing or completely stopping your use of single use plastic.
For divers looking to visit Koh Tao, tell us a little about the diving on the island and how they can get involved with conservation initiatives there.
Koh Tao is at the forefront of scuba diving in South East Asia with some world famous dive sites such as Sail Rock, Chumphon Pinnacle and Twin Peaks – there really is something for everyone.
At Crystal Dive, we specialize in preparing and instructing divers in the intricacies of the underwater environment with an emphasis on marine conservation. By providing educational expertise in marine ecology and ecosystems, we promote good practice for divers and employment opportunities for professional aspirants through extensive gap year programs and our internships.
Not only do we offer marine conservation courses, but we also offer eco days, where divers can join the eco team for an afternoon and help out while gaining an understanding of how the ocean works and how we're trying to preserve Koh Tao.
What are Crystal Dive's marine conservation plans for the future?
We will continue leading the way to a more educated world of eco divers where the environment is paramount and our actions help preserve marine ecosystems rather than diminish them. In this age, where the environment is changing so rapidly, there will be an increasing demand for dive professionals with ecological expertise worldwide. Using world standard methodologies, like Reef Check and Coralwatch, as part of our marine conservation programs, we'll continue to provide research data for scientists involved in marine biology and climate change.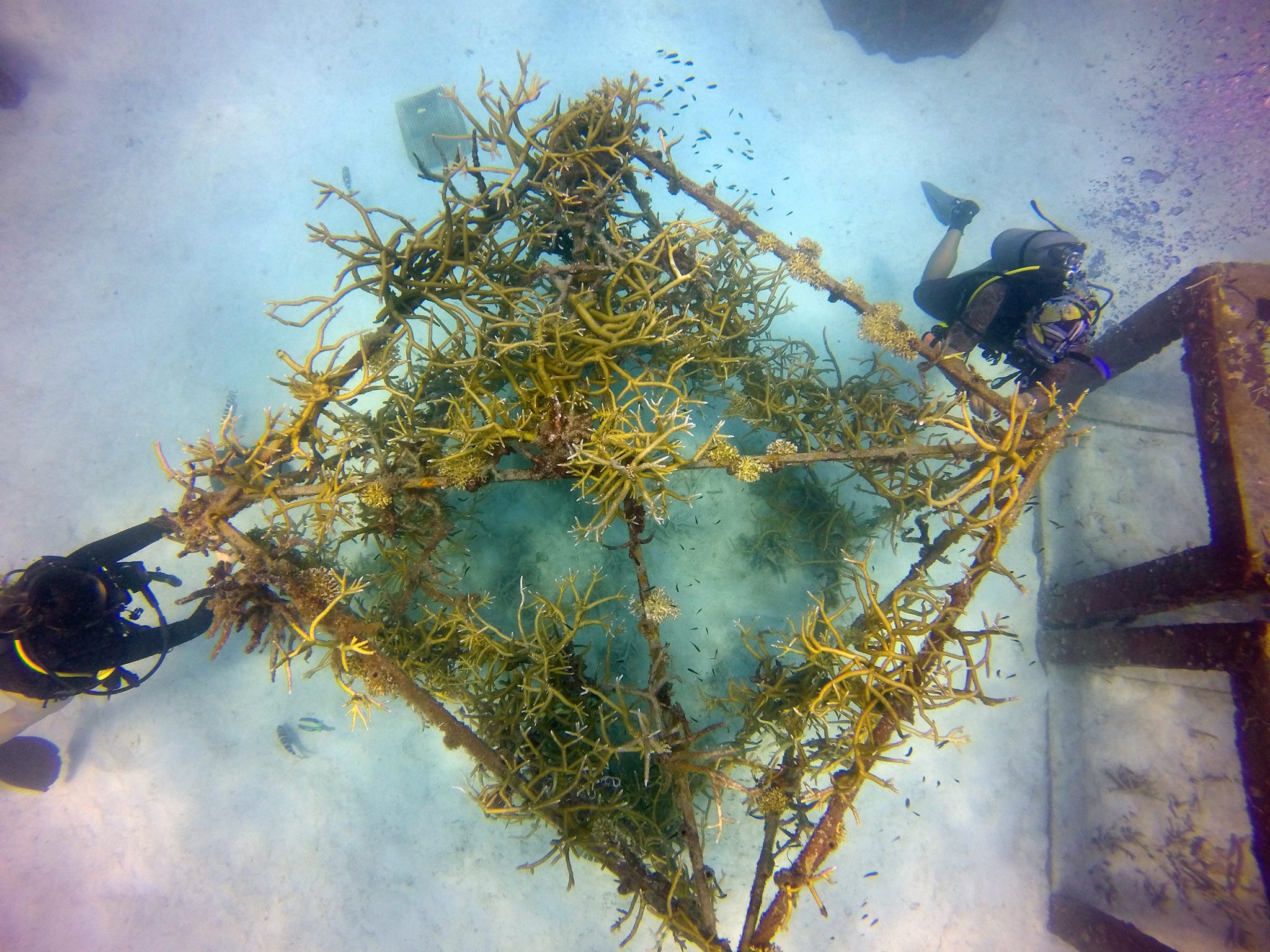 Photo by Simon Dowling
We're also working with Greenpeace Thailand for a new ocean debris project later this year, which will highlight the problem of debris in the Gulf of Thailand.
With more coral adoptions planned throughout the year, we'll also be busy growing our underwater coral gardens and teaching people how to care for them.
Learn more about how Crystal Dive and Eco Koh Tao are changing marine conservation in Thailand here.