Choosing to plan your next scuba holiday to include your kids is a no brainer, but deciding on the best destination can be overwhelming. Here is a list of kid-friendly dive sites around the world to help.
Vertigo, Yap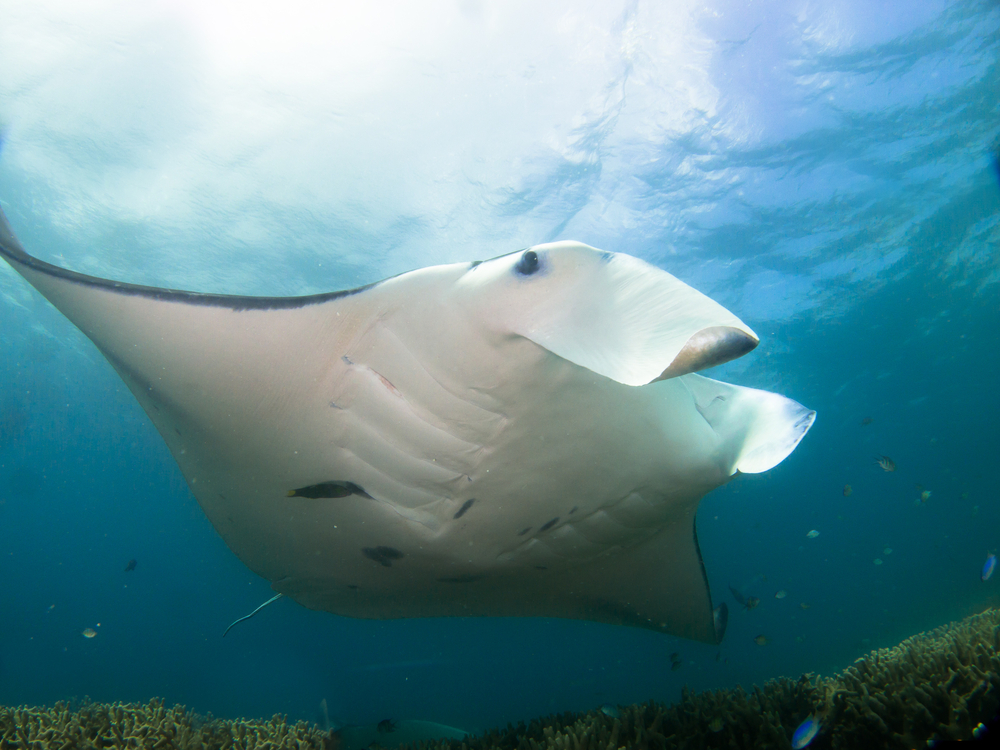 Yap, an island in Micronesia, is known for a lot of things: mating mandarinfish, shark encounters and lots and lots of mantas. It's also a relaxing place to take kids diving. Bill Acker, the famous Manta Man of Yap and owner of Manta Ray Bay Resort, names the site Vertigo as his top pick for younger divers. It's 30 feet (9m) deep, and sits at the edge of a wall.
"The water is exceptionally clear, and up to 30 small grey reef sharks and blacktip sharks are always there," says Acker. "The kids at Kids Sea Camp even saw a whale shark at the site the year before last!"
1,000 Steps, Bonaire
The reef plateau here is just 15 to 20 feet (6m) deep, easing down to 30 feet (9m). For kids, the gentle slope makes it less intimidating to reach greater depths, and uninitiated ears feel the pressure slowly. In addition to the ease of entry, they'll love the marine life. This is a hot spot for squid, green sea turtles, trumpetfish and more.
Anse Chastanet Reef, St. Lucia
Kids can choose to enter from shore or giant-stride in from a boat. Either way, they'll end up exploring the patch reefs of this site, found in just 15 to 30 feet (4-9m) of water.
Calliftus Jackson, instructor with Scuba St. Lucia dive center, says, "The fish population is immense, and the variety—parrotfish, snappers, triggerfish, blue tangs—is very good. Kids love variety."
 Wakatobi House Reef, Indonesia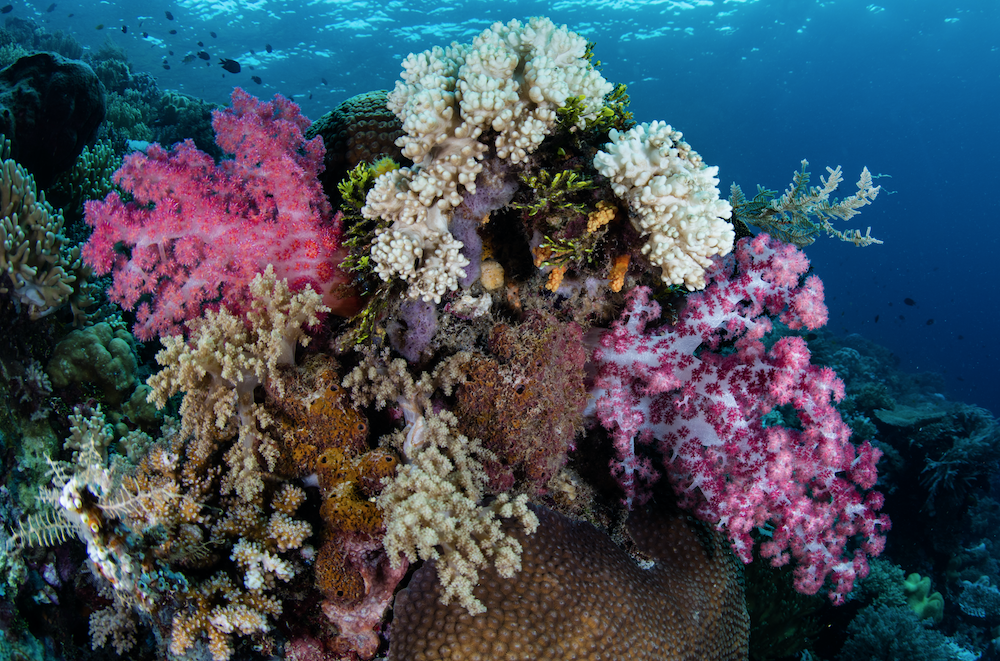 It's like a scuba diving lifeguard: Wakatobi Dive Resort, a private island hideaway, is monitored by the scuba center staff every day from 6 am to 10 pm. If any diver finds they need more weight or have a leg cramp, a staff member zips out in a dinghy to collect the guest and problem solve. For kids, who have less of an understanding of how long they can dive before getting cold or hungry, it's a great service for moving quickly from signing, "Is everything OK?" to having a snack on the beach. Aside from the boat service, the house reef delivers everything you'd expect from Indonesia—frogfish, leaf scorpionfish and a host of other macro critters in colors all kids can appreciate.
Cod Hole, Australia
This Great Barrier Reef pick, reachable by liveaboard, is great for divers of all ages thanks to its 45-foot (14m) depth. Plus, with currents mild at best, even small swimmers don't need to struggle to get back to the boat after encounters with these 6-foot (2m) long fish, for which the site is named. On any given dip, groups tend to mix with between five and 10 of these massive grouper. Plus, giant clams and clownfish make for fun bonuses to round out the experience.
Stingray City, Grand Cayman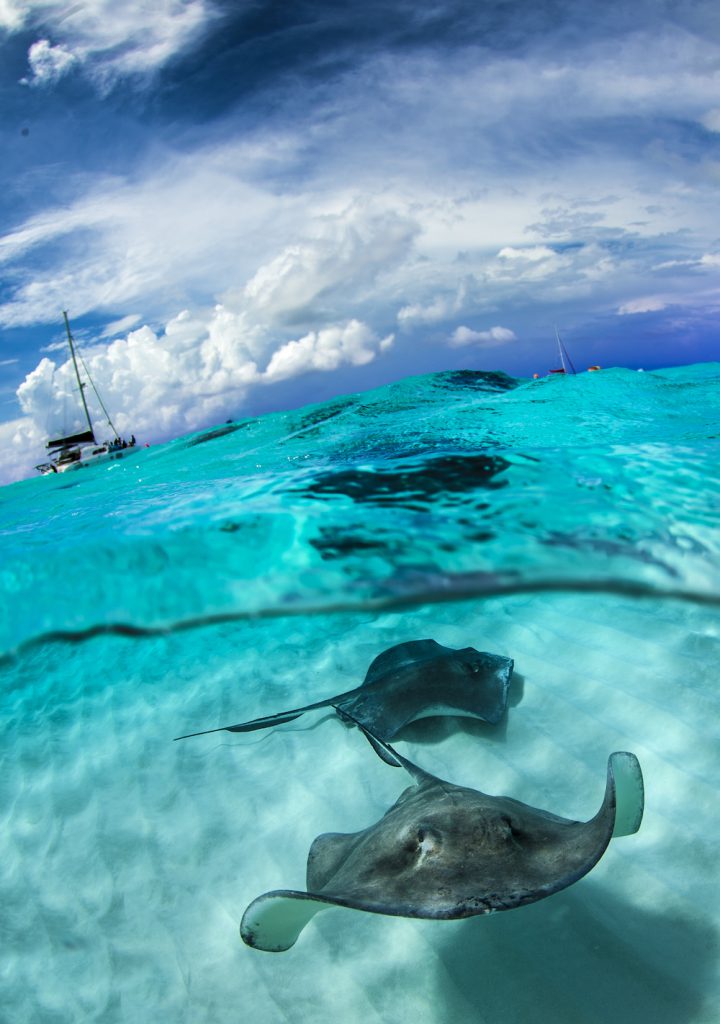 This site in Grand Cayman's North Sound, a cove protected on three sides by land, is no deeper than 12 feet (3.5m). Younger ones who prefer it even shallower can mingle with the 30 resident Southern Stingrays in 3 feet (1m) of water at the spot known as Stingray Sandbar. Either way, it's guaranteed encounters with this easygoing swimmer is a surefire way to send young divers into giggles.
Use the PADI Dive Shop locator to help plan your next trip and to find more dive sites in these locations.