With unlimited diving, dining and playtime, vacations don't get any easier than the all-inclusive approach. These 9 spots are perfect for a laidback escape.
The Bahamas have some of the world's best reefs, walls and wrecks, making it one of the top spots to experience marine life up close and personal. Ocean enthusiasts can see everything from dolphins and sea lions to stingrays, while certified divers can take the excitement up a notch with a two-tank shark dive.
After soaking up the sun, relax at Sandals Royal Bahamian in Nassau, Bahamas, an all-inclusive resort offering luxury at every turn. Suites here provide unique ocean, pool or garden views with select accommodations including a personal butler attending to guests' every desire, making unwinding effortless.
The resort's 10 distinct 5-Star Global Gourmet™ dining options cater to all tastes, from classic Caribbean to authentic French cuisine. Come evening, 8 bars serving endless pours of premium spirits and Robert Mondavi Twin Oaks® wines make for the perfect nightcap.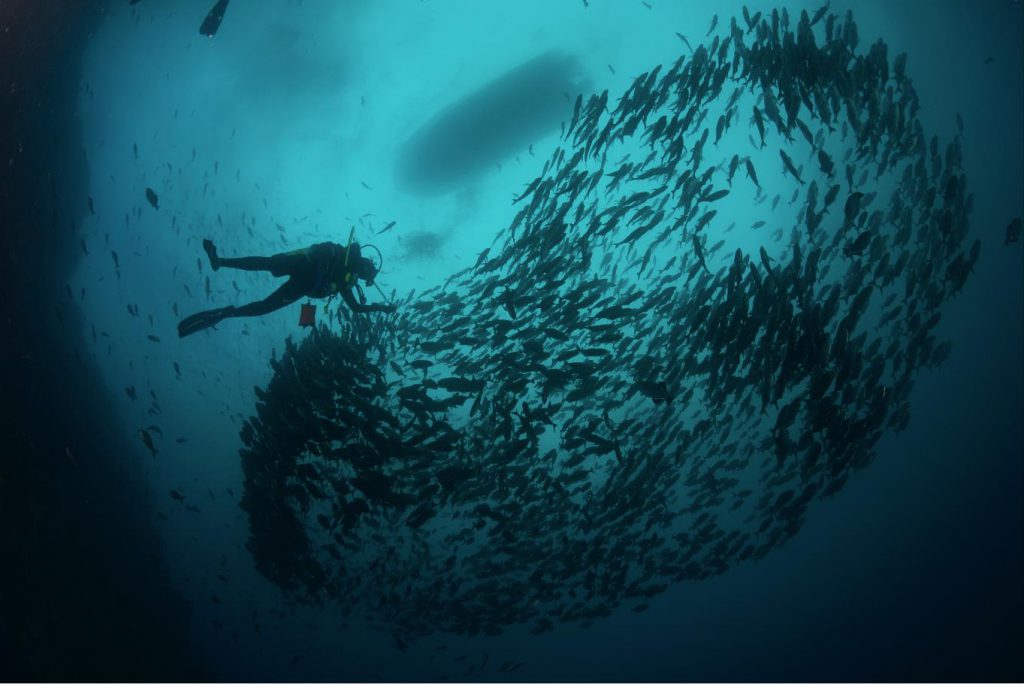 For an adults-only experience, Occidental Papagayo, located in Guanacaste, Costa Rica, it's all about indulgence coupled with adventure. Just a 20-minute boat ride from Papagayo, Playas del Coco features over 20 different dive sites that attract divers and snorkelers alike. Dive shops like Deep Blue Diving pick divers up from the beach and deliver them straight to the dive sites. Monkeys Head, a volcanic rock that resembles the head of a gorilla, offers comfortable conditions from 30 to 75 feet and is home to eagle rays and stingrays. Virador, with depths starting at 30 feet is another favorite for its shark cave, stingrays, white-tipped sharks and schools of sparkling grunts. At Las Pelonas Islands, located nearby, it's not uncommon for divers to see eagle rays, sea turtles, and reef sharks. Also on every two-tank boat trip: fresh fruits and soft drinks.
Back on land, each of the 163 rooms features either a patio or terrace looking into the ocean or gardens. Also included in the rate: breakfast, lunch, and dinner at any of the four onsite restaurants, unlimited non-alcoholic and alcoholic beverages at the four bars, snorkeling, kayaking, and access to the gym, health club, and pool.
Scuba diving expeditions from Allegro Playacar, a Mexican retreat located in Riviera Maya, are fit for a variety of skill sets. The onsite dive shop offers guided dives as well as gear rental and day trips for beginners to experts. From walls to reefs, there's no shortage of ways to take in Mexico's underwater realm. Experienced divers come here for the dramatic views of the cenotes, flooded underground rivers and cave systems found in the nearby jungle areas.
With the hotel's prime beach location, watersport options are endless with snorkeling, sailing, kayaking and fishing. For even more active time, two tennis courts, a basketball court, and two swimming pools are also available. To ensure energy levels stay up, unlimited meals at the three onsite restaurants and five bars, as well as a 24-hour snack service is also on-hand.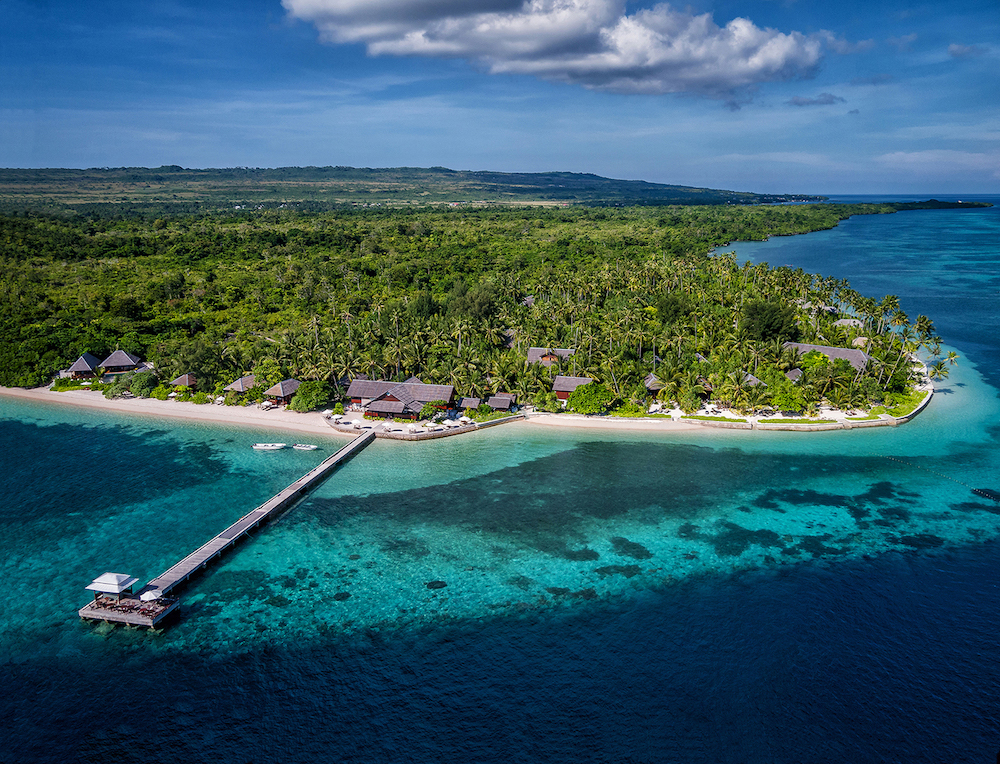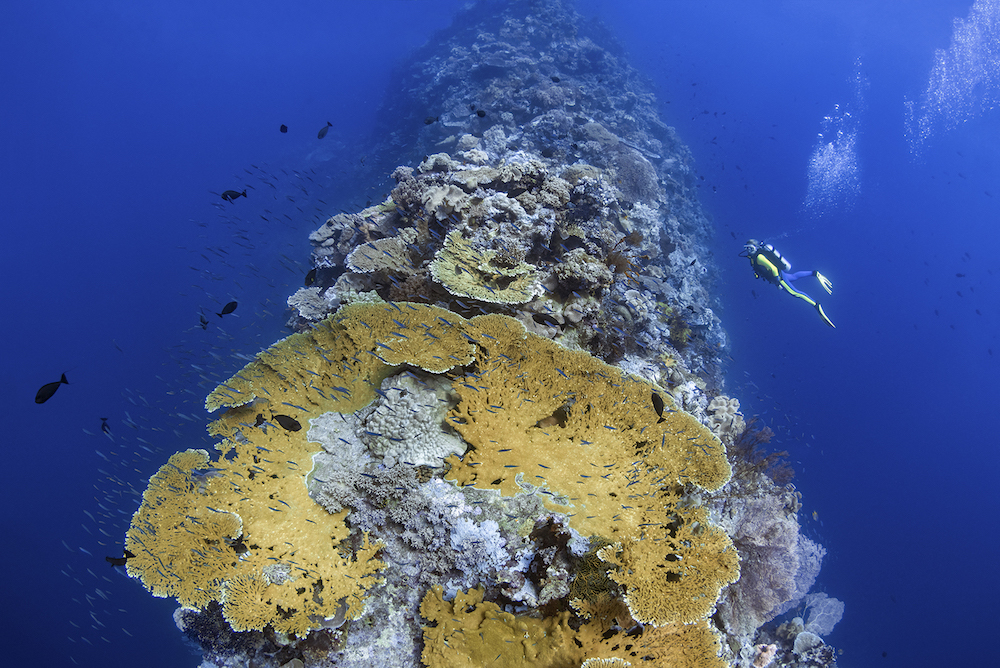 When it comes to combining the perfect climate, conditions, marine life and geography, Wakatobi has done their homework. Stays at Wakatobis, located in the heart of Indonesia, this Marine Protected Area delivers with a plethora of marine life including Fluo diving – an experience using UV lights to witness the fluorescent colors of marine life. Other encounters include night dives, rebreathers, and their famous house reef, teeming with life. Boat dives to more than 40 dive sites are also available.
From Bali, a private charter takes guests on the three-hour flight to the private island. Once there, hand-crafted villas and bungalows have all the amenities of home with internet access, A/C and spacious living conditions as well as gourmet meals an snacks prepared daily. With just 24 bungalows, the all-inclusive experience is personalized to each guest's needs whether they want to indulge in the onsite spa or dine in laidback style at the Beach Restaurant with options for all types of dietary restrictions including low-carb, gluten-free and vegetarian. For those that want more of a liveaboard experience, the Wakatobi Dive Yacht takes divers to remote dive sites for non-stop diving experiences on their exotic reefs, lagoons and muck diving sites.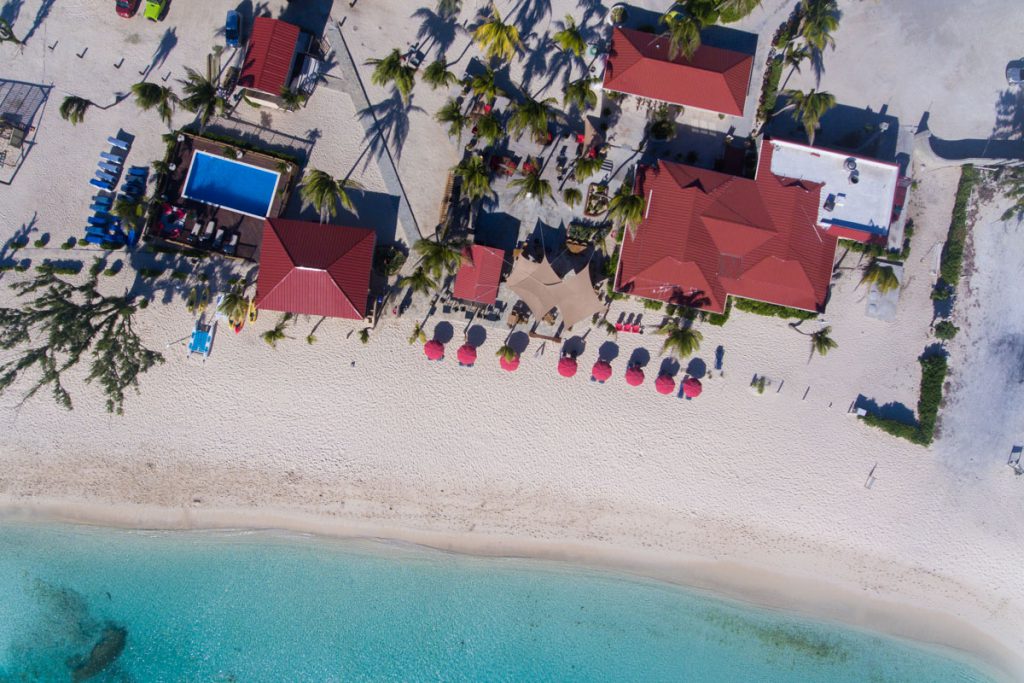 Grand Turk diving is all about 100-plus visibility and warm waters. Stays at Bohio Dive Resort, with a prime location near some of the island's best sites, deliver divers to walls and wrecks just a short boat ride away. With vertical drops that dip down to 7,000 feet, sponges and corals thrive on the dramatic walls while the Black Forest is home to rare black coral, and resident groupers make friendly appearances at the nearby Coral Garden. Night diving here is equally thrilling, especially when the bioluminescence comes into view.
Each of the 16 rooms at Bohio Dive Resort face the west, taking full advantage of the ocean views. Newly renovated, each comes with A/C, flatscreen TVs, mini fridges or kitchenettes – perfect for a post-dive lunch. The all-inclusive Dive Package includes 7 nights accommodation, 10 dives, breakfast and lucn and the onsite Guanahani Restaurant, inter-island flights, airport transfers and full use of the watersports equipment.
Fiji is on every diver's bucket list. Water conditions average a balmy 82°F and deliver colorful coral reefs. Subsurface Fiji, with close access to the nearby Malolo Barrier reef, is home to dolphins, turtles and a plethora of fish. Sites like Namotu Wall, located on the outer reef, feature a 1,000 meter wall with an abundance of coral and schools of barracuda. Inside the reef, the Supermarket is one of the world's most famous shark encounters with white tips, black tips, and gray reef sharks.
For added convenience, the full-service dive shop offers pick-up and drop-off service to many of the area's resorts. For an all-inclusive option, the area's newest five star property, Tadrai Island Resort, is located on Mana Island. It's all about intimacy at this adults-only dive getaway. Each of the five villas includes an all-inclusive stay with a long line up of amenities. A deck, pool, oversized tub and ocean views are featured in each of the rooms Meals are equally exquisite with Chef-in room dining or a table at the Na Vtu "The Rock" restaurant with just-caught Pacific Rim cuisine coupled with wine from the reserve list.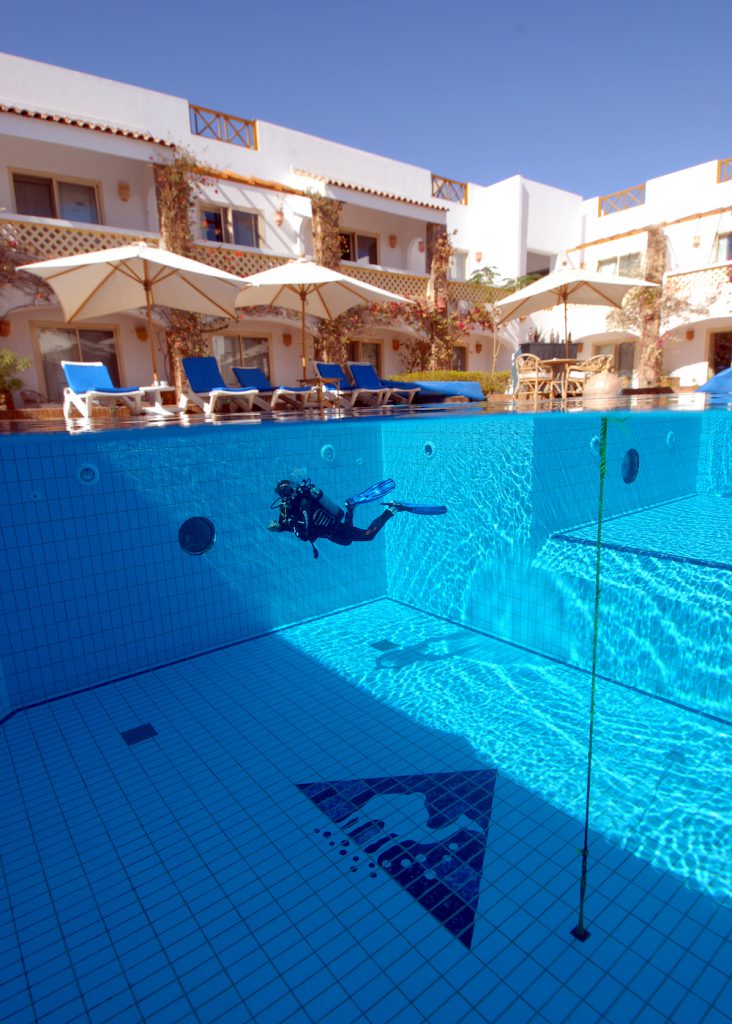 For easy-access to popular Red Sea dive sites in Sharm el-Sheikh, the Camel Dive Club offers a full-service dive shop and an all-inclusive resort. Shore and boat dives are available for certified divers, both at the local house reefs and via multiple daily boat trips to the coral gardens, Ras Mohamed National Park, the Straits of Tiran, SS Thistlegorm, SS Dunraven, Blue Hole and Canyon in Dahab. For dives in the Straits of Tiran, the property also offers an express speedboat service that reaches the area in less than 20 minutes. The Tiran reefs are popular for the abundance of wildlife found at places like Jackson Reef, the usual spot for schooling hammerheads. Camel Dive Club & Hotel is also the only daily operator in Sharm guaranteeing weekly trips to SS Thistlegorm.
The Camel Dive Club & Hotel is in the main resort pedestrian area of Naama Bay. The hotel is adjacent to the dive center and a 10-minute walk from the pier, ensuring easy access to snorkeling and diving adventures. Also onsite: a scuba training-friendly swimming pool, lounge areas, poolside service, and 38 rooms, mostly with poolside views. Camel facilities are fully accessible to wheelchair users. A la carte dining options are available at onsite restaurants or guests can choose from Bed & Breakfast or the Half Board dining plan that includes a starter, main course, dessert, and drink. What you won't find: plastic straws. As of May 2018, the eco-friendly resort went plastic straw-free with stainless straws only available upon request.
The turquoise waters of Greece are dream worthy for divers and non-divers alike.  The Kassandra peninsula, one of the country's lush landscapes, is home to Koursaros Bay, perfect for shallow depths and snorkelers, Paliouri Bay, featuring massive rocks, camouflaged octopus and a bounty of oysters. Wreck lovers come here to explore the Mitilini, an old German motorship dating back to 1941 that sunk during a storm. At just 65 feet, wine bottles are said to still be found on the sea floor.
The Sani Resort has five five-star hotels located throughout the thousand-acre property. To take full advantage of the 22 restaurants also located onsite, the Dine-Around program allows half-board and full-board dining options, all within walking distance. Also included on the grounds are TKKTK heated outdoor pools and two exclusive beaches, Ammos and Sani Hill Beach, perfect for offshore exploring. From double beds to spacious suites, rooms are equally accommodating with marble bathrooms, flat screen TVs, and floor-to-ceiling windows opening up to sea or garden views.
This all-inclusive snorkeling and diving resort, located on Dhigurah island in the Maldives gives guests all-access passes to Indian Ocean adventures. Guests can chose a dive or snorkel inclusive package with up to three dives a day or one excursion per day, respectively. Famous for being home base for whale sharks, the South Ari Atoll has whale shark sighting year-round. The British Whale Shark conservation group, also based on the island, recently recorded 301 whale sharks in the area. Other marine life to look out for: dolphins, manta rays and rainbows of soft corals.
Mornings here are equally colorful with breakfast created daily by the onsite chef at the onsite rooftop restaurant. With divers in mind, each of the six boutique style rooms feature a camera working station and charging area while open-air bathrooms, balconies and private gardens provided added space to enjoy the atmosphere. Also include, Molton Brown bathroom accessories and plush Habitat towels. After a day in and under the water, the rooftop terrace is the prime spot to end the day with a sunset.
Find more dive resorts around the world by visiting PADI Travel.