At the 2014 Bahamas Natural History Conference, Dr. Sylvia Earle (world-renowned ocean scientist and explorer) encouraged attendees, including the Bahamian Prime Minister, to set an example for the rest of the world in protecting and conserving our precious blue planet: "The Bahamas can be the leader in showing the way to save the oceans, and by extension, our way of life. You can do this, you can be the beacon for the world."
An Island Worth Protecting
In 2018, Dr. Sylvia Earle and her team at Mission Blue officially declared Long Island, Bahamas as a Hope Spot in support of the Bahamian government's proposal to proclaim a marine protected area around Long Island.  Hope Spots are unique areas of the ocean critical to the health of the planet. Establishment of the 257,000 acre Long Island Marine Management Area would protect and heal the incredible marine habitats found here as well as the diversity of marine life that call them home. Additionally, the protected area would aim to provide a sustainable balance between local culture, economics, and conservation around Long Island. The Long Island Marine Management Area was developed through discussions by local government officials, commercial fishermen, non-profit organizations, and university researchers – facilitated by the Bahamas National Trust and Ocean Crest Alliance.
"The Long Island Hope Spot offers real hope for enhanced marine conservation in the Bahamas. Protecting the area would not only benefit wildlife in the sea, but also secure a vibrant part of Bahamian national heritage for the future. Now, as never before, we have the chance to get it right. Let's hope the Bahamian government moves quickly to protect the Long Island Hope Spot." – Dr. Sylvia Earle, Mission Blue Founder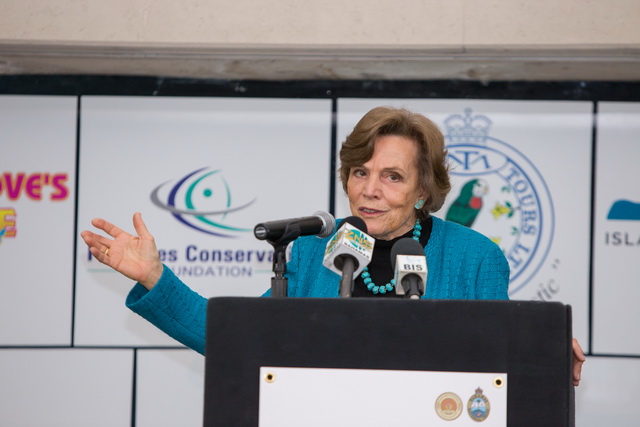 "The Long Island Marine Management Area contains a rich biodiversity of habitat, ranging from mangroves and sea grasses, to blue holes, coral reefs and deep water sites; habitat that is critical to the life cycle of the biodiversity of the Long Island fisheries and associated bird and marine species. Replenished and sustained health to the Long Island Marine Management Area means continued good health for humans and the rest of the world." – Joseph Ierna, Long Island Hope Spot Champion and Ocean Crest Alliance Founder
Nassau Grouper
While achieving protection status for the Long Island Marine Management Area would of course greatly assist a wide array of ocean species, the population of one noteworthy fish – the Nassau grouper – would be given the chance to re-grow after decades of being rapidly diminished by overfishing. With Long Island being home to seven Nassau grouper spawning aggregations, the protection of these sites would be integral to once again maintaining a stable population of these iconic Bahamian reef fish.
The enactment of the Long Island Marine Management Area would also ensure protection of the second deepest blue hole in the world – Dean's Blue Hole. Nestled along the southeastern shore of Long Island, Dean's Blue Hole is a globally-recognized attraction for divers and non-divers alike, and is also home to the largest annual freediving competition in the world – all of which greatly benefit the Bahamian economy.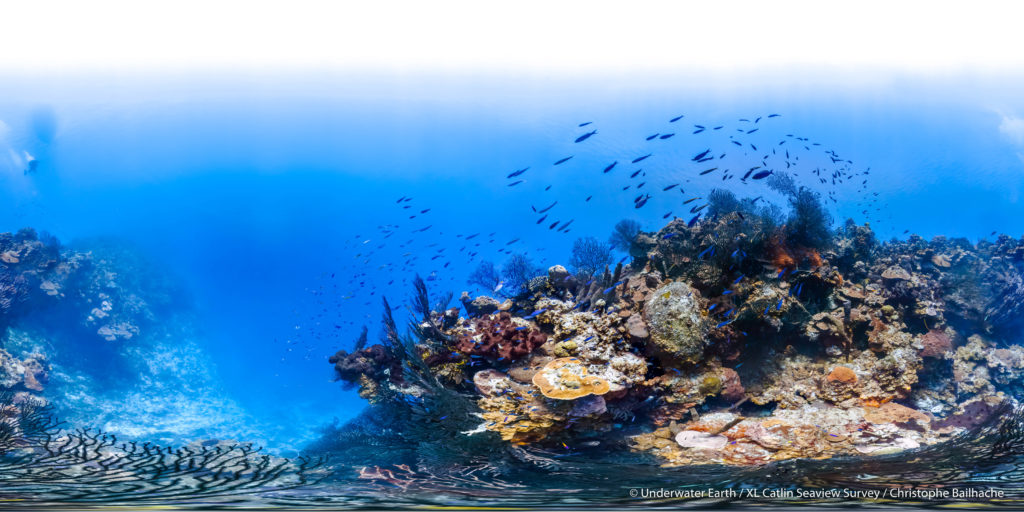 A Diver's Paradise
Besides its reputation for beautiful white sand beaches, the magic of Long Island (and the whole of the Bahamas) can truly be seen beneath the ocean's surface. This is a diver's paradise, especially when you consider the year-round warm water and epic visibility. Long Island diving includes stunning coral reef communities, an exhilarating shipwreck, the world's second-deepest blue hole, and an array of offshore islands with colorful wall dives. Exploring these marine ecosystems can provide opportunities to dive with marine megafauna like sea turtles, spotted eagle rays, groupers, and reef sharks.
Want to explore Long Island and other Bahamian islands from above and below the surface? Visit PADI Travel's scuba guide to learn more about diving this breathtaking archipelago of more than 700 islands. And in the spirit of ocean conservation, before you go, we recommend our Project AWARE Coral Reef Conservation specialty course.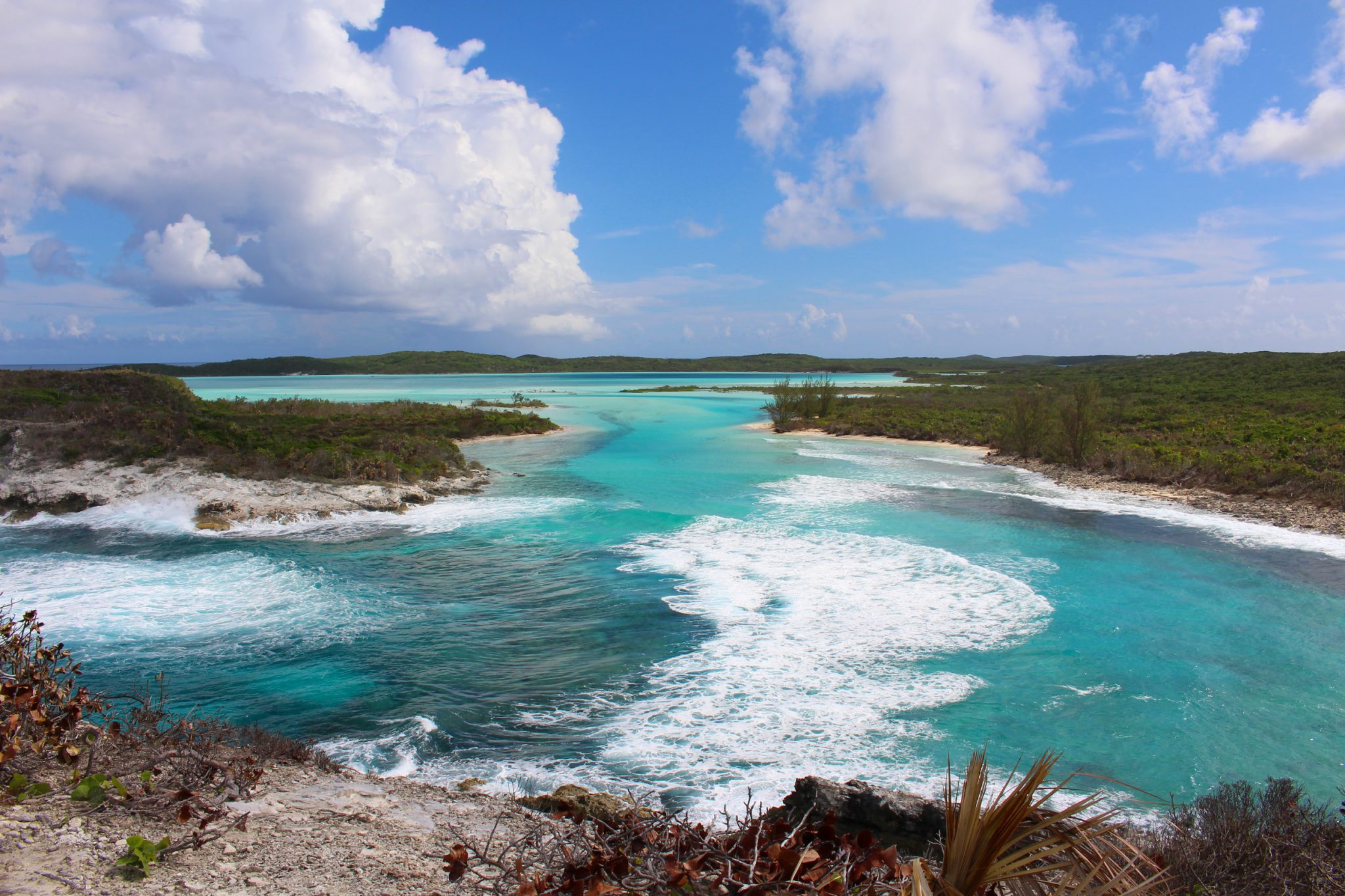 PADI® and Mission Blue joined together in 2017 to ignite public support for Hope Spots and Marine Protected Areas around the globe. We encourage our world-wide community of divers and ocean lovers to visit the Hope Spots page on Mission Blue's website to nominate a unique area of the ocean you think deserves protection.