PADI Ambassadiver, Luca Hales, has achieved so much in the relatively short time he's been diving. And now has his eyes set firmly on inspiring kids in diving to be custodians for the underwater world…
You've been diving from the age of 8, what is it that made you want to start, and keep diving?
I live in the Red Sea town of Sharm el Sheikh and diving is what everyone does here! There are so many activities for children, however we are surrounded by amazing coral, so when I was just 8 years old I received the PADI Bubblmaker for my birthday. I can remember that as soon as I was under water breathing I knew I had found a new passion in life and that I wanted to learn more and more about diving. I was completely fearless and loved everything instantly about scuba! I am very fortunate to grow up beside the amazing Red Sea, which is awesome every dive!
You're super passionate about conservation, what's inspired this dedication?
When I was younger my parents always taught me manners and never to throw rubbish on the floor, so for me this was something we needed to care about. Living in Egypt isn't like the UK, as in the UK if you litter you get fined. I saw that here in Egypt people don't know about the effects the litter has on our environment, so I wanted to help people understand and to educate as many people here as possible, young and old.
I am regularly in contact with the Government services who support me in every way when I organise clean up events, My aim here is to be a role model to encourage people to follow my steps in regards to caring for our planet, litter, plastic, why we should not throw anything on the floor.
I feel if we, together as a PADI community, can educate people we can succeed to care for our ocean and environment.
When my parents have a day off we also visit local dive centers to dive together to clean the dive sites. It's great to dive with my family.
Do you have any advice to inspire kids in diving who are passionate about conservation?
I highly advise any child who is looking for an activity to change their life, to try scuba diving! Since I became a PADI Ambassadiver just over 12 months ago my life has changed! A window of opportunities has been opened; I have been invited to worldwide destinations and the amount of knowledge and education I have gathered along the way is not in any curriculum at school! It is important for parents to support children in scuba diving and not be worried – scuba teaches more than just diving.
There is no better feeling than organising clean up events and removing the debris from the land and ocean as you have a feeling that you are contributing to a worldwide problem and every little bit, no matter how big or small, helps.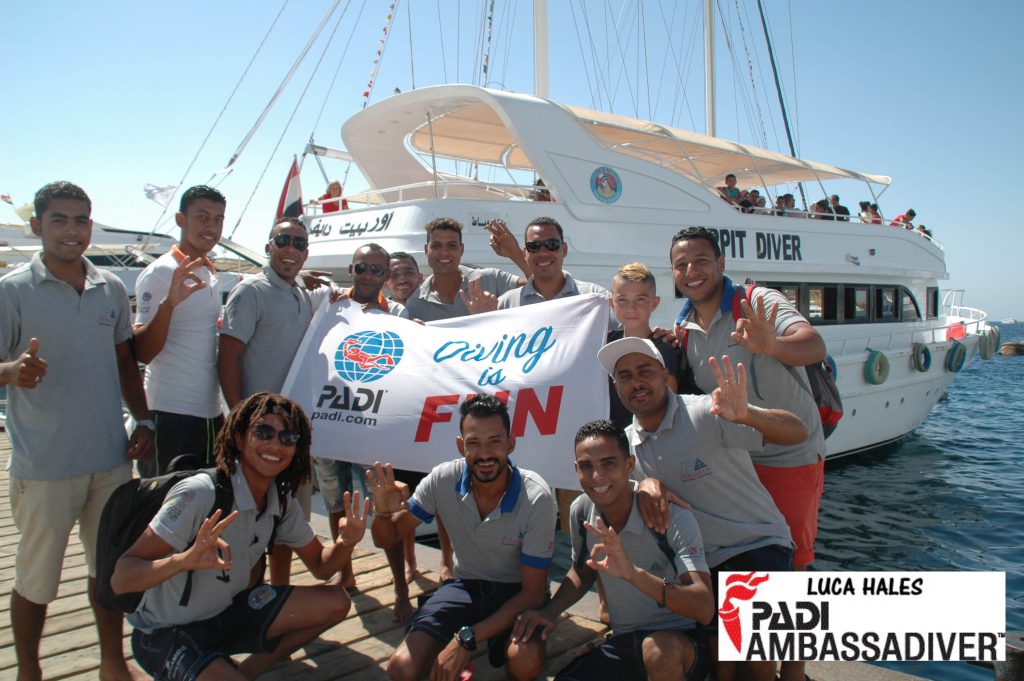 What was it that made you decide to start up Kids That Scuba?
As a Junior Master Scuba Diver and a PADI Ambassadiver I wanted to connect with children and share my life experiences with others, to inspire and encourage everyone. To inspire kids in diving I created the 'Kids that Scuba' platform to share what I am doing , where I'm going and to be a good role model.
I want to share the Red Sea with all divers and non divers worldwide, and get more kids into diving. When I am on boats here in Sharm people are instantly attracted me and ask how I'm a diver at such a young age and how I got started. People support me and I've made many friends and built a great community here – it is amazing! This is why I LOVE PADI & SCUBA!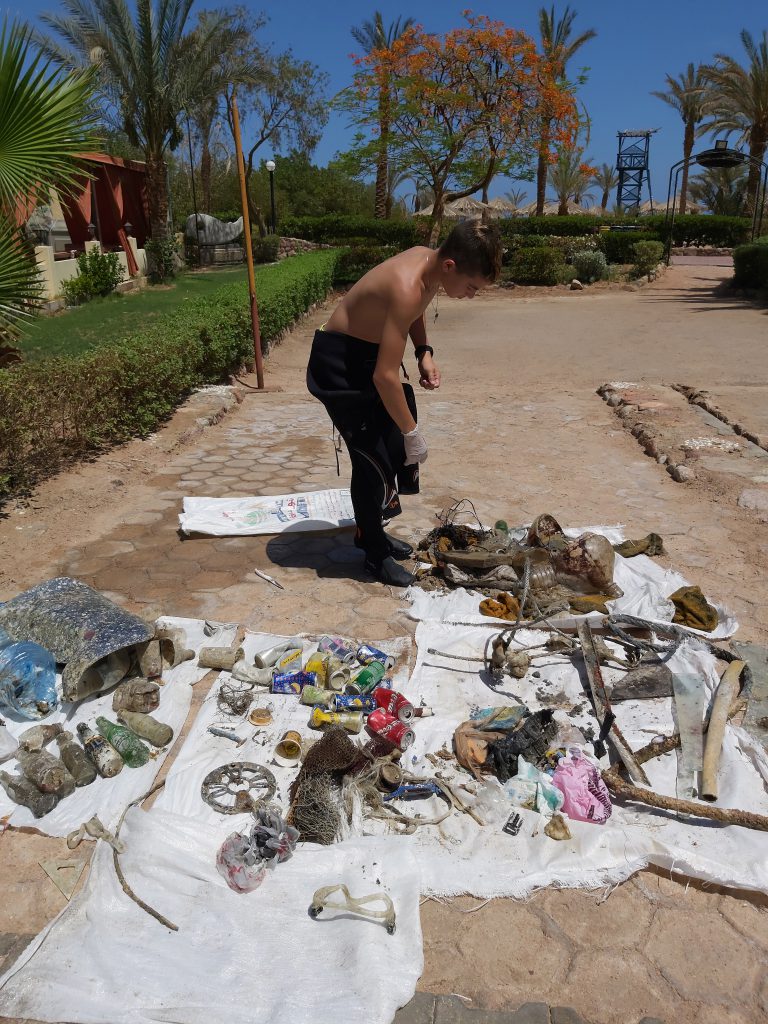 Do you have a message about ocean conservation that you'd like to share with the world?
I would like to say to everyone worldwide please, no matter how big or small; together we can make a difference! It is important to build a community worldwide against debris, single use plastic and raise awareness.
I want to be able to tell my own family when I'm older the stories of underwater sightings I've had and know they can still see them too, rather than say 'we used to'!
Get involved in local groups, clean up events on land and underwater and make a difference! You will make new friends have a great time along the way and most important be a part of a very worthy cause!
As kids we are the next generation and together we CAN make a difference worldwide!
Luca Hales PADI Ambassadiver.