All images taken by Sarah Wormald
Indonesia is regarded by many as home to the best scuba diving in the world, but with over 17,000 islands to choose from it can be tough to narrow down which region to visit. One of the strangest looking land masses, and the fourth largest island, in the Indonesian archipelago is the spidery shape land of Sulawesi – it's also where you'll find some of Indonesia's most phenomenal diving regions and marine life.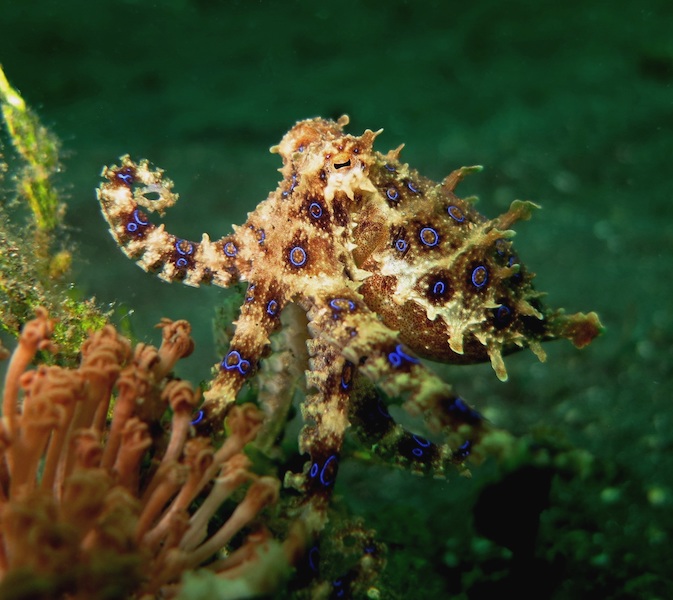 Not only is Sulawesi divided by the theoretical "Wallace Line" which splits Indonesia into two regions of either Australasian or Asian flora and fauna, it also offers some of the most diverse diving and marine species found on Earth. Sulawesi is one of the most unique regions on the planet and here are 5 incredible reasons why…
1. The World's Best Muck Diving
The Lembeh Strait is a narrow stretch of water which separates Lembeh Island from the mainland of North Sulawesi. This world-famous body of water is home to the highest concentration of rare and unusual marine species on Earth. The volcanic black sand which features heavily at Lembeh's dive sites may at first glance appear barren and bleak but do not be deceived! Diving in the Lembeh Strait is like being on the receiving end of a marine biology lesson into some of the weirdest critters known to science. Did you know that frogfish can be hairy or warty? Have you heard of an octopus that hides in coconut shells or a flamboyant cuttlefish? Have you read about an octopus which mimics other marine species? It's really no wonder that Lembeh is a mecca for underwater photographers and marine biologists alike. If you are hoping to spot something that you've never seen before on your next trip, the Lembeh Strait rarely disappoints!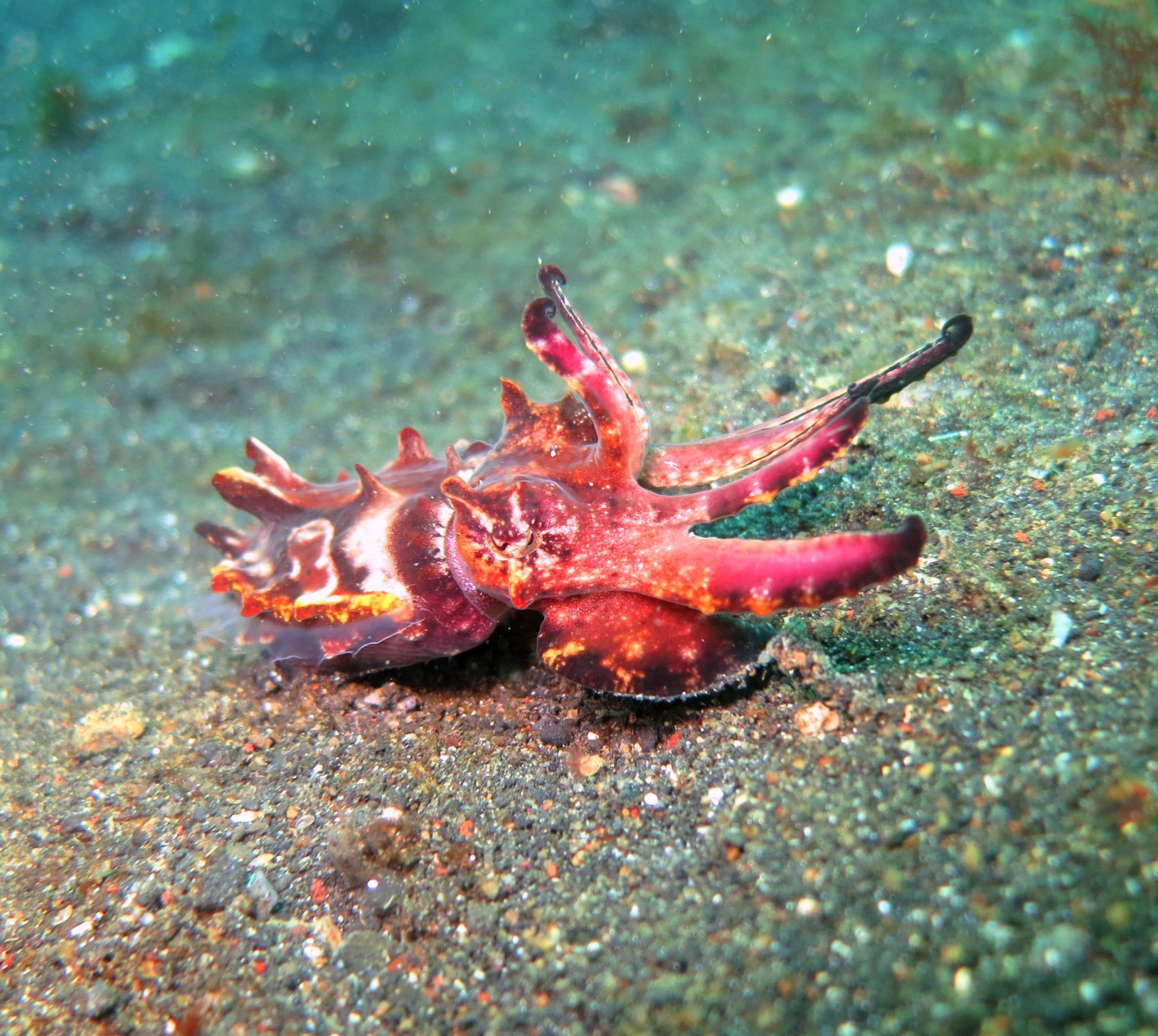 2. Endemic Species
Sulawesi is home to more than 500 endemic species, both on land and underwater. One of the most famous terrestrial species is the Spectral Tarsier which is the smallest known primate on the planet. This tiny monkey has huge eyes and it can leap through the trees a distance equivalent to 40 times its own body length! Other endemics include the babi rusa (known as the pig-deer), anoa (a dwarf buffalo), the Sulawesi bear cuscus (tree dwelling marsupial) and the Sulawesi black crested macaque (primate). Underwater endemic species include the Lembeh Seadragon and the exquisitely decorated Banggai Cardinalfish.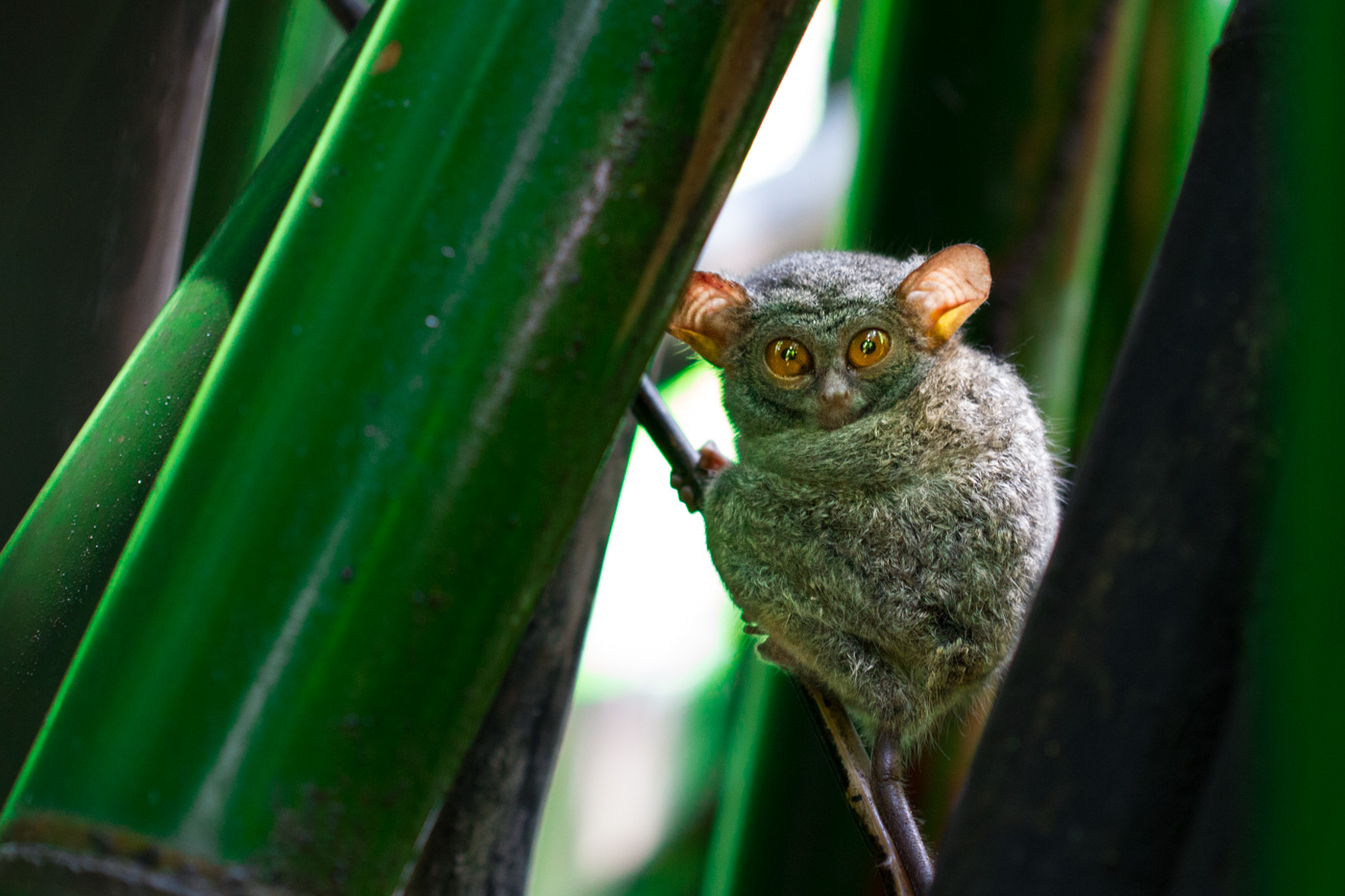 3. Culture, Volcanoes and Lifestyle
Regardless of where you choose to stay in Sulawesi, you'll be surrounded by some of the most vibrant cultures, intriguing traditions and warmhearted people in Indonesia – it's no surprise that Sulawesi is also known as the "Land of Smiling People". From the fertile Minahasan highlands in North Sulawesi to the Bajo (water gypsy) communities in Southeast Sulawesi you'll find that you are greeted with smiles and "Hello Mister" wherever you go. For those who want to see one of Indonesia's most unique cultures, take a trip to the Toraja region in Central Sulawesi where the ancient, traditional funeral and burial rituals are like no other. If you'd like to be active when you're not diving, Sulawesi has a number of volcanoes to trek (sunrises from the craters are nothing short of breathtaking), or for a more relaxed experience take a look around the local villages, simply meet the people, enjoy the food and listen to the music which is most often played on homemade instruments – some which resemble main stream instruments and some which definitely do not!
4. Diversity
Are you hoping to experience an array of different dive sites and see an exceptional range of marine species in one trip? Sulawesi absolutely delivers. From the world-class muck diving in the Lembeh Strait, the kaleidoscopic reefs of Bangka and Gangga Island are just a stone's throw away, as is the Bunaken Marine Park. North Sulawesi alone is on the migratory path of several whale species, dugongs who frequent the region, dolphin pods that often join dive boats and 6 out of 7 species of sea turtles that have also been spotted here. South Sulawesi is where you'll find pristine reefs and several species of sharks alongside an impressive array of critters. If whale sharks are on your bucket list then Gorontalo in Central Sulawesi is known for regular congregations.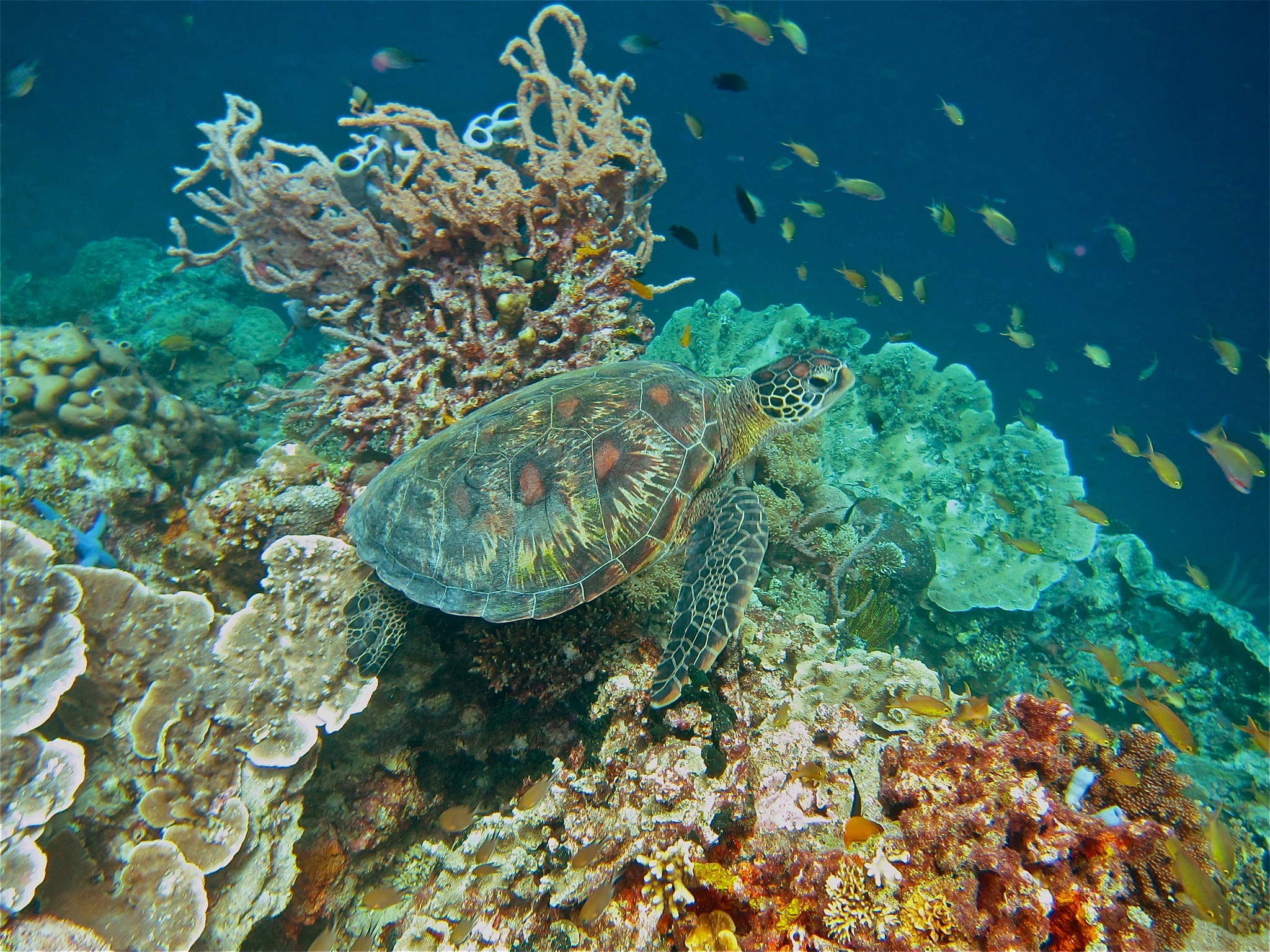 5. Wall Diving
If you've never tried wall diving then you definitely should! The Indonesian Archipelago is home to extremely deep sea trenches – which ensure a supply of cooler water and nutrients for corals and marine life to thrive on, as well as being thoroughfares for deep water and pelagic marine species. No other dive sites show case the wonders of these trenches as well as wall diving sites. The Bunaken Marine Park in North Sulawesi is a wall diving hotspot where vertical coral walls plunge into the depths. The marine park is home to a large populations of resident green turtles, sperm whales and pilot whales that are also spotted at the surface. Dugongs are also known to frequent the shallow sea grass beds so make sure you keep an eye out! The Wakatobi Regency in Southeast Sulawesi takes its name from the five islands of WAngi-wangi, KAledupa, TOmia and BInongko. The stunning walls in this world are renowned, marine protected and are adorned with vibrant corals including huge gorgonian sea fans which will appeal to anyone shooting wide-angle underwater photography. On the east side of the slender island of Selayar the walls attract a plethora of marine species including marble sting rays, grey reef and hammerhead sharks.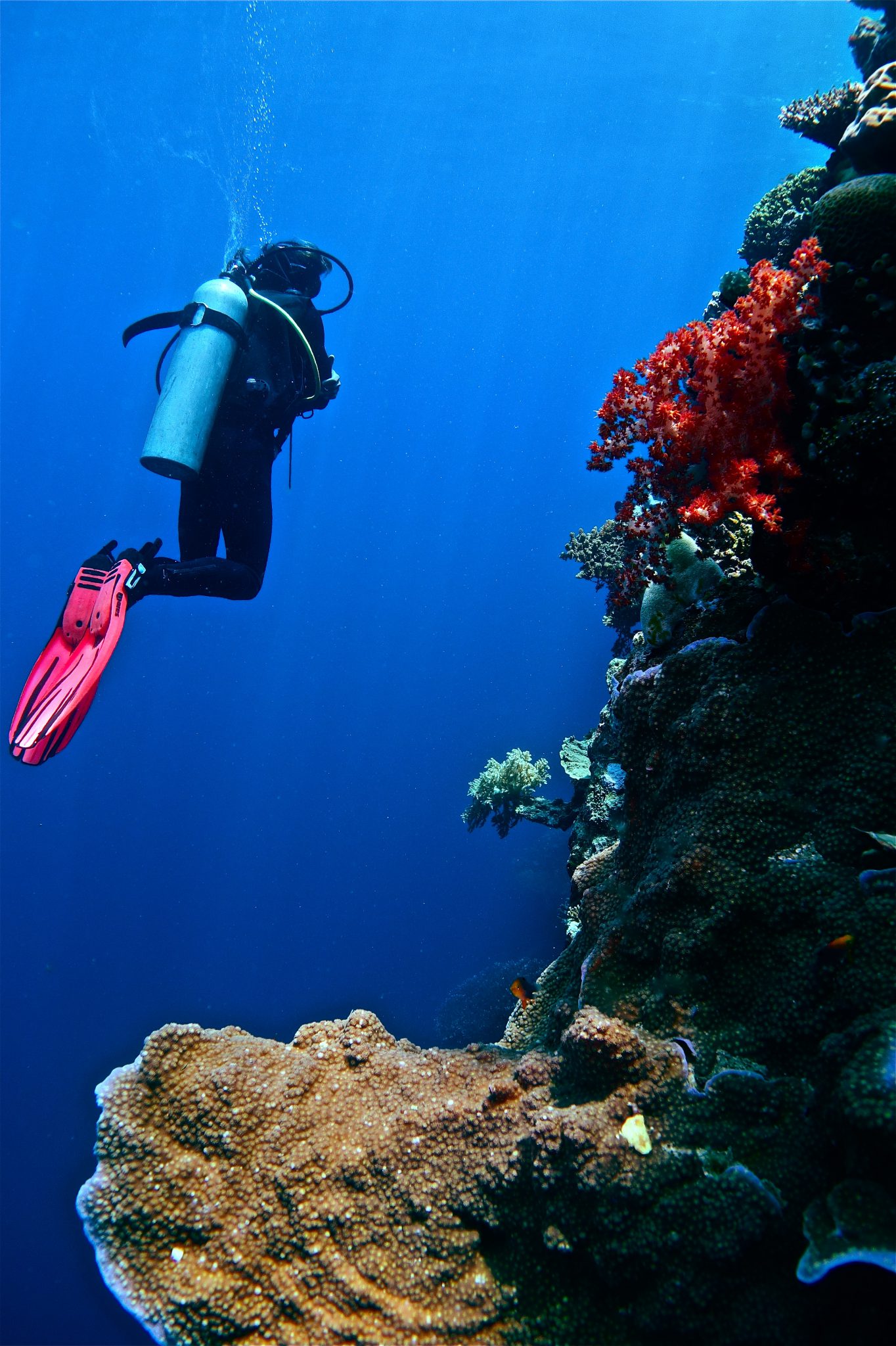 In short, if you are seeking for the ultimate Indonesian adventure then Sulawesi may be the destination you have been looking for! Locate a PADI Dive Shop and start your underwater adventure in Sulawesi today!