We're excited to announce that PADI AmbassaDiverTM , underwater cameraman, marine educator and founder of the Young Ocean Explorers, Steve Hathaway, has won the prestigious 2019 New Zealand Blake Leader-Environment award. The Blake Leader-Environment award recognizes and celebrates individuals who have used their leadership to help inspire environmental sustainability within New Zealand.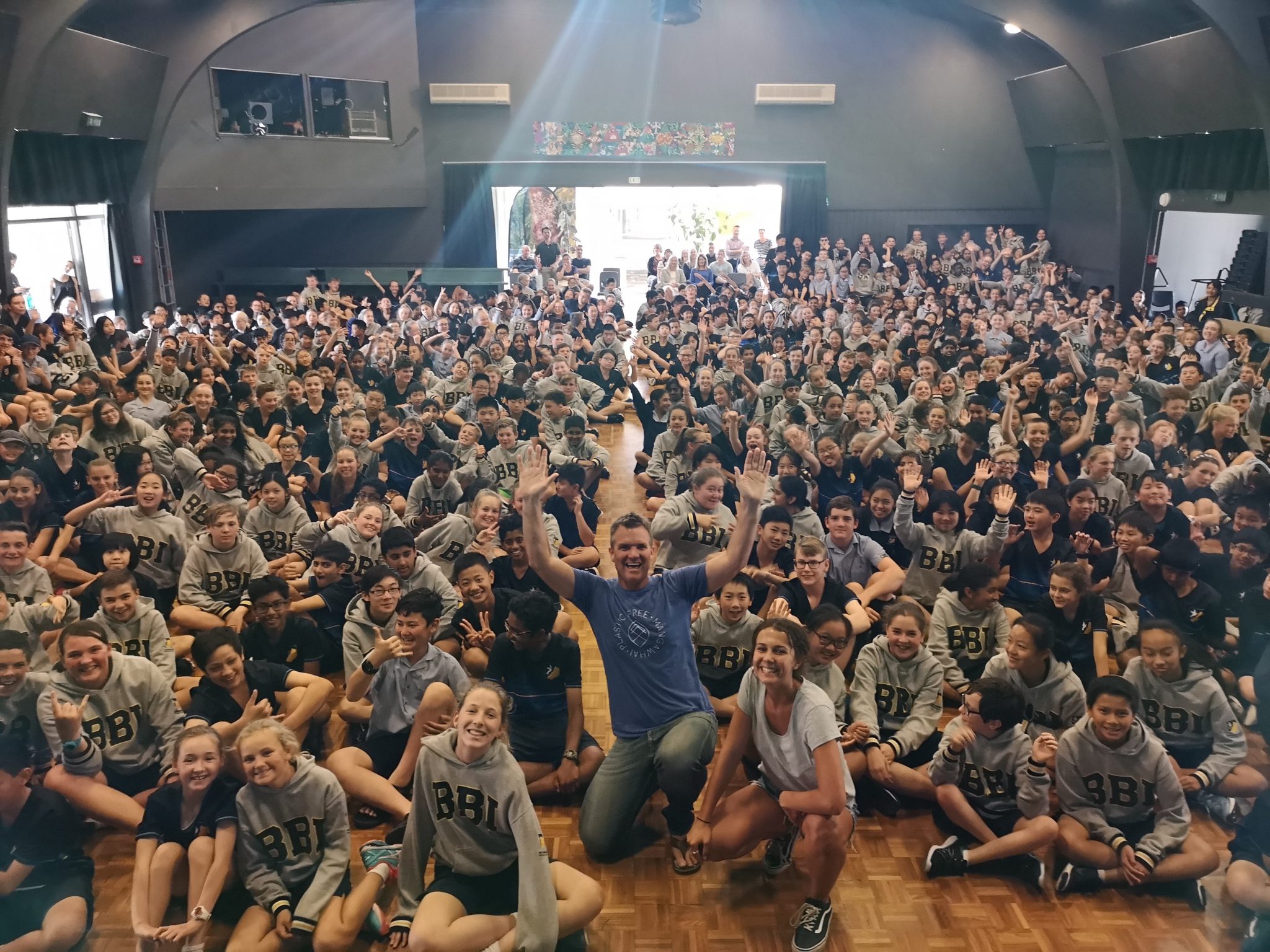 12 years ago, Steve left his construction business to set out to pursue his passion for underwater photography. Throughout his extensive career, Steve has supplied footage for documentaries that have been shown on BBC, National Geographic, Discovery TV and many other International channels. Although Steve has filmed many species of marine animals, he is best known as the only person to have ever filmed an orca picking up a ray by the tip of its tail.
In 2012, Steve watched his 12 year old daughter Riley present a video she had created on ocean plastics to her school class. After seeing how fascinated Riley's classmates were, Steve knew that he wanted to help educate and inspire kids on the beauty of our oceans and their inhabitants. Shortly after this, the Young Ocean Explorers television program for kids was born. Each episode shows Riley going on fun adventures with her dad, Steve, and sharing many incredible stories of marine life encounters. They produced 20 episodes of the television show in New Zealand, the Cook Islands and on the Great Barrier Reef. In 2017, they decided to launch their free interactive website full of tools to help kids learn about the ocean through a range of fun and engaging activities. Thousands of teachers across New Zealand (and Internationally) have started using the Young Ocean Explorers website as a learning tool in the classroom to teach students about marine life.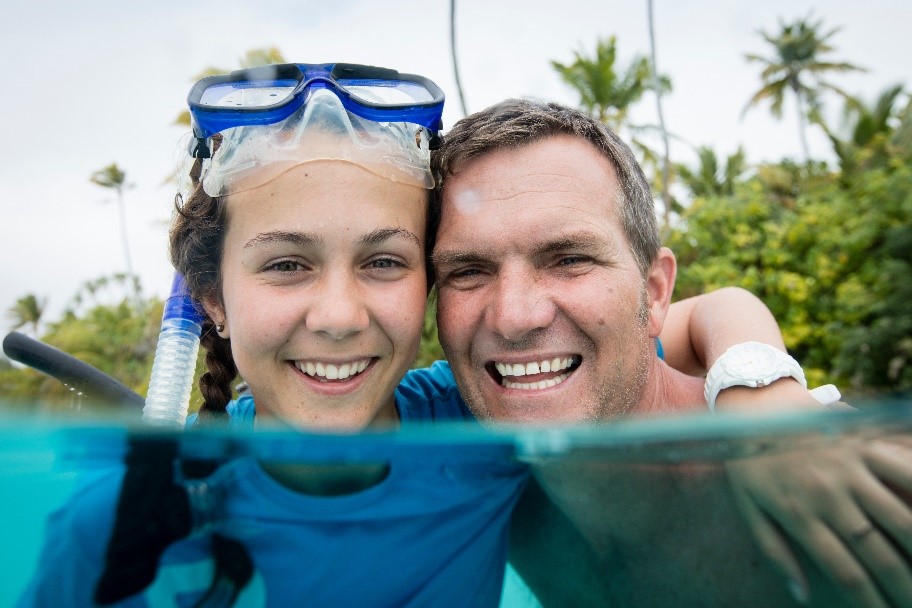 Steve's continuous dedication to educating and inspiring people to protect and love our ocean, has made him the perfect candidate to receive the 2019 Blake Leader-Environment award.
"The Blake awards are named after one of New Zealand's greatest leaders, Sir Peter Blake. A world champion sailor and staunch environmentalist (before his murder by pirates on the Amazon River in 2001). So it's such an honor to receive this award. I like to think that we can stand on the shoulders of giants that have gone before us (like Sir Peter) and continue on in their legacy of making the planet a better place" – Steve Hathaway
Congratulations again to Steve for not only winning this prestigious award, but also for all your fantastic work in helping teach people to love and care about the ocean. We look forward to seeing what's next for you and the Young Ocean Explorers team!