I have been told that night diving is like the marmite of diving. You either love it, or you hate it, and there's no in between. Before my first night dive (it was one of my selected specialties when taking the Advanced Open Water Diver course), I was both nervous and excited to find out which side of the fence I'd be on and can imagine other divers might be too. So, this post is to hopefully help you clarify (a little bit) whether night diving is for you or not!
In the end, I absolutely loved my night dive, but I have also met divers who shiver at the thought of it. So, is PADI Night Diver the "right" specialty for your bucket list? Let's see!
Yes, it is pitch dark
I hadn't experienced true darkness until I went night diving. I had no idea black could be that black, and with just a torch to light up the waters in front of me, I went in. If you are someone who tends to feel a little claustrophobic when diving, this might be your biggest hurdle. Personally, I had to spend a few extra minutes centering myself and trying to relax, in order to properly start on the dive.
One thing that helped me (and that you can keep in mind for when you want to try night diving too) was that I had already done 2 dives at that dive site the day before (in daylight). That way, the feeling of unfamiliarity was a little less intense.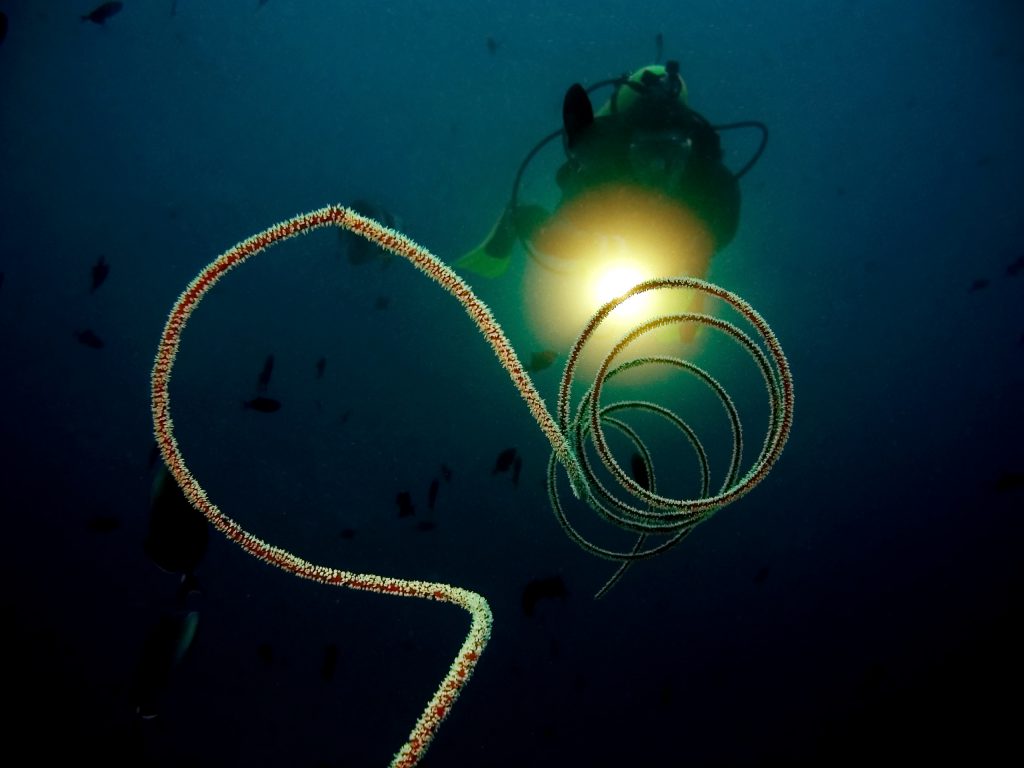 Your focus is completely different
When everything around you is pitch black, and all you can see is where your torch is pointing, it is only natural that you have a focus unlike any other dive. I caught myself trying to look really hard off to the sides (and into the darkness) in order to see if anything was moving around me a few times, before realizing that there was no point. Instead, I embraced the idea of my eyes and my torch always pointing the same way and was amazed by how many things I noticed that I probably would have swam right past on a normal dive.
Usually, I am trying to see and take in everything on a dive, so it was a very refreshing experience to narrow my focus (literally).
It can be a truly unique, once-in-a-lifetime experience
Night diving was such an incredible experience, and one that I will never forget. It is also one that I am happy to try again. On my first night dive in Fuerteventura, I was amazed to see bioluminescent phytoplankton (you know, glowing plankton) lighting up underwater for the first time in my life! This made the night dive such a unique experience, and it is something I will treasure forever.
Inspired to try night diving? Find a PADI dive shop online here, and look at some top dive sites for night diving!
---
About the Author:
Lisa Stentvedt is a travel blogger and writer from Norway. Follow her adventures on her blog Fjords and Beaches and on Instagram.