Written by guest blogger, Rianne Poesse from dutchmermaid
Cover Image: Rainbow Reef
The other day I attended my first online PADI Specialty, to continue my dive adventure from home. The Project AWARE Specialist. My local dive club had planned this specialty months in advance and I was looking forward to it. Then COVID-19 happened and everything changed. My dive club, Duikvereniging Leeuwarden, quickly adapted and developed ways to offer specialties and the theoretical parts of dive courses online. Right now, they're running the theory of PADI Open Water Diver and PADI Advanced Open Water Diver online. Some specialties are also very suitable to be taken online, such as the one I took.
PADI Project AWARE Specialist
The PADI Project AWARE Specialty is all about protecting the ocean. Something I'm very big on. In this course divers get introduced to Project AWARE, a non-profit organisation. Project AWARE works together with scuba divers all over the world. Divers also get taught 10 practical tips that they can apply to make a difference.  At the end of the course divers get challenged to formulate a plan of action and to take the 10 Tips for Divers to Protect the Ocean Planet pledge.  
Online learning; interesting and interactive
When I signed up for the course, I wasn't sure what to expect. I feared the lecture style – the last thing I wanted was more passive screen time. Luckily our instructors Fred and Daniel managed to make the course very interactive. They shared a PowerPoint on their screen as well as a smaller lay-over window showing them. This made it easy to follow the slides and still also have some human interaction. They also had plenty of questions prepared to ask all students, this way the whole group participated. The whole course took just under two hours to complete.
Benefits of an online specialty course
Eco-Friendly
No Commute
Attend in pyjamas
Easy to watch instructors screen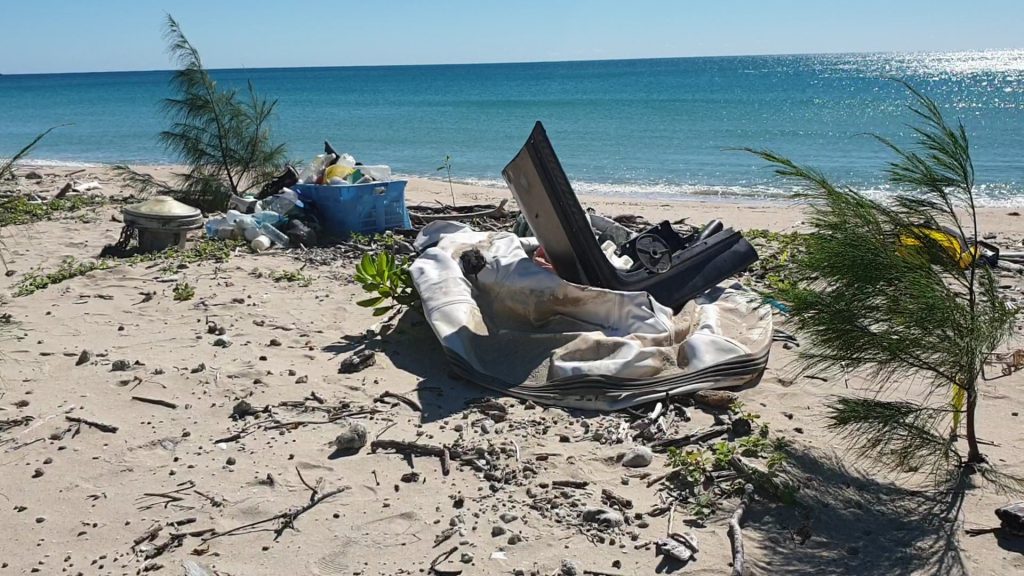 A plan of action
At the end of the course it was time to think of ways we can take action to protect our ocean. At this point I'm already doing a few things. First of all, I sail with my boyfriend in Australia and we stop at uninhabited islands. Here we clean up anything we find. Also, when I'm diving I always have a mesh bag with me to collect trash (and scissors for fishing line). Our instructor Fred contacted me after the workshop to see if I wanted to help him with making short, to the point, videos about Project AWARE topics as a way to educate and spread knowledge. Of course I said yes!
Other PADI Specialty courses you can take online
If your own local club doesn't provide anything, have a search in Facebook using the word "PADI" and then click events. You'll get a huge list of many online courses being offered during the next few weeks such as:
PADI Equipment Specialist
PADI Coral REEF Conservation
If you don't normally dive with a club, find a local PADI dive shop near you, and see what online learning they're offering.
PADI eCard – the new standard
As of the 15th of April PADI Europe (as well as other regions) are giving out the PADI eCard as a standard. No more cards through the post. It was the 16th of April that I took the Project Aware course and voila…. my eCard arrived only a few days later.
Ps. I know there are some card collectors out there… worry not, it's still possible to request a physical card, which are made out of 70% recycled plastic!