No matter how frequently you dive, DAN membership and dive accident insurance are as essential to dive safety as your PADI training and gear. As the leader in dive training, PADI recognizes DAN's global leadership in dive safety research and education.
For 40 years, DAN has helped divers through its 24/7 emergency hotline, medical information line and extensive dive health and safety publications. Those are just a few of the reasons that PADI partners with DAN — and so should you.

---
Why Join DAN?
When you join DAN, you receive a host of valuable member benefits. Even if you aren't diving, DAN membership benefits are perfect for anyone who enjoys domestic or international travel, water sports or other activities.
24/7 Emergency Hotline – DAN's Emergency Hotline is staffed by a team of doctors, nurses, and paramedics 24 hours a day, 365 days a year to coordinate care and manage evacuations in the event of a dive travel emergency.
Emergency Medical Evacuation – Up to US$150,000 Emergency Medical Transportation & Travel Assistance Benefits for diving and nondiving medical emergencies any time you travel more than 50 miles from home.
Access to Purchase Dive Accident Insurance – Join first, then purchase DAN's dive accident insurance plans, which help cover hyperbaric chamber treatment, physicians' charges, emergency transportation and hospital charges.
Medical Information Line – Talk to a medical specialist or Ask A Medic online when you need nonurgent information about your fitness to dive, prescriptions, or dive physiology.
Digital Access to Alert Diver Magazine – DAN Regular Membership provides digital access to Alert Diver magazine online or through the DAN app available on the App Store or Google Play.
Online Safety Resources – Improve your safety knowledge with DAN's Health and Diving Reference Library, case summaries, safety quizzes, Smart Guides, and videos.
Plus, when you join DAN, everyone benefits. Your annual dues help to support ongoing dive safety research, the development of health and safety resources and enables DAN's 24/7 emergency hotline to be there for scuba divers across the world.
---
What PADI Divers Are Saying
"It's an inexpensive way to ensure the best health and travel services for divers." – PADI Rescue Diver
"DAN helps make me feel more secure on dive trips." – PADI Divemaster
"DAN insurance is an absolute necessity. Why would anyone dive without it?" – PADI Open Water Diver
"You never think it can happen to you until it does. Without DAN, I would have huge medical bills and uncertainty about continuing diving." – PADI Master Scuba Diver
---
DAN's proven network of doctors, specialists and evacuation experts are here to ensure you never face a dive or travel emergency alone. Our team is standing by 24/7, ready to assist — no matter how far away you are from home.
Membership is just US$35 per year for an individual and US$55 per year for a family. Best of all, joining DAN is easy. Explore DAN membership and see why over two million divers worldwide have trusted DAN's guidance toward safety. Join DAN today.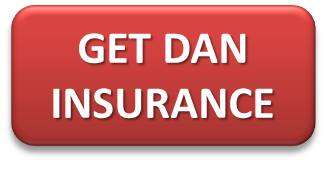 ---