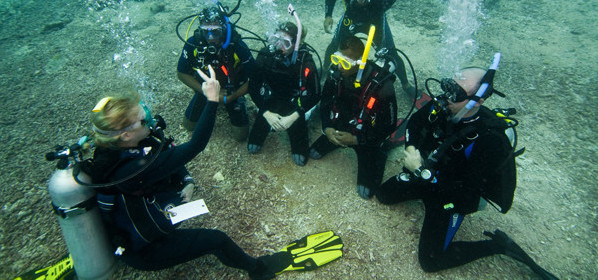 Are you trying to decide where to go and what to do on your next family holiday? Trying to balance out the wants and needs of everyone in your group? Why not try something new and exciting which will bring you together AND give you a choice of incredible destinations? Find out here why learning to dive and taking the plunge together might just be exactly what you are looking for…
You may be ready for a holiday and in need of some rest and relaxation but your kids are probably hoping to do more than just lounge by the pool. Scuba diving is a great way to be active but it's also incredibly relaxing. You'll immerse yourself in to a whole new world which will completely distract you from the hassles and stresses of working life – there is no better way to relax than watching fish swim by. Learning to dive will help you relax and keep the kids active at the same time!
Create Memories That Will Last A Lifetime
What was your most memorable family holiday? Did it involve a special activity or special place? Your kids will never forget a family diving trip. Not only will you be the coolest parents in town but you'll be exploring the oceans together and creating life long memories.
Learn More About Each Other
Scuba programs can be very revealing! Most parents don't see their children when they are studying at school – you'll get to see another side to your kids. Not only that but when learning to dive everyone is on a level playing field. You'll stop being Mum and Dad for a short time and you'll be students together.
The PADI Open Water certification is a lifelong certification. Completing your Open Water Course is a huge achievement and there's no better way to accomplish this than together with family. You'll finish your programs feeling a sense of success and achievement.
Scuba diving requires divers to diligently check their equipment before diving and during dives there are also procedures to follow. Through learning to dive your kids will develop skills including not only being responsible for themselves but also team ("buddy") responsibility too. These skills are transferable to everyday life and they'll be learning them in a fun and practical way.
Divers always dive with a "buddy" and during your course you'll learn how important it is to work as a unit together. You'll be amazed to see how siblings that are prone to squabbling at home suddenly become supportive, encouraging and start to enjoy working together.
Discover a Whole New World
Of course, the main reason we dive is to explore and you'll be doing this together on your family holiday. It doesn't end there though – with your diving certifications under your belts you'll be able to explore and discover unlimited places together in the years to come. The world really will be your (and your family's) oyster!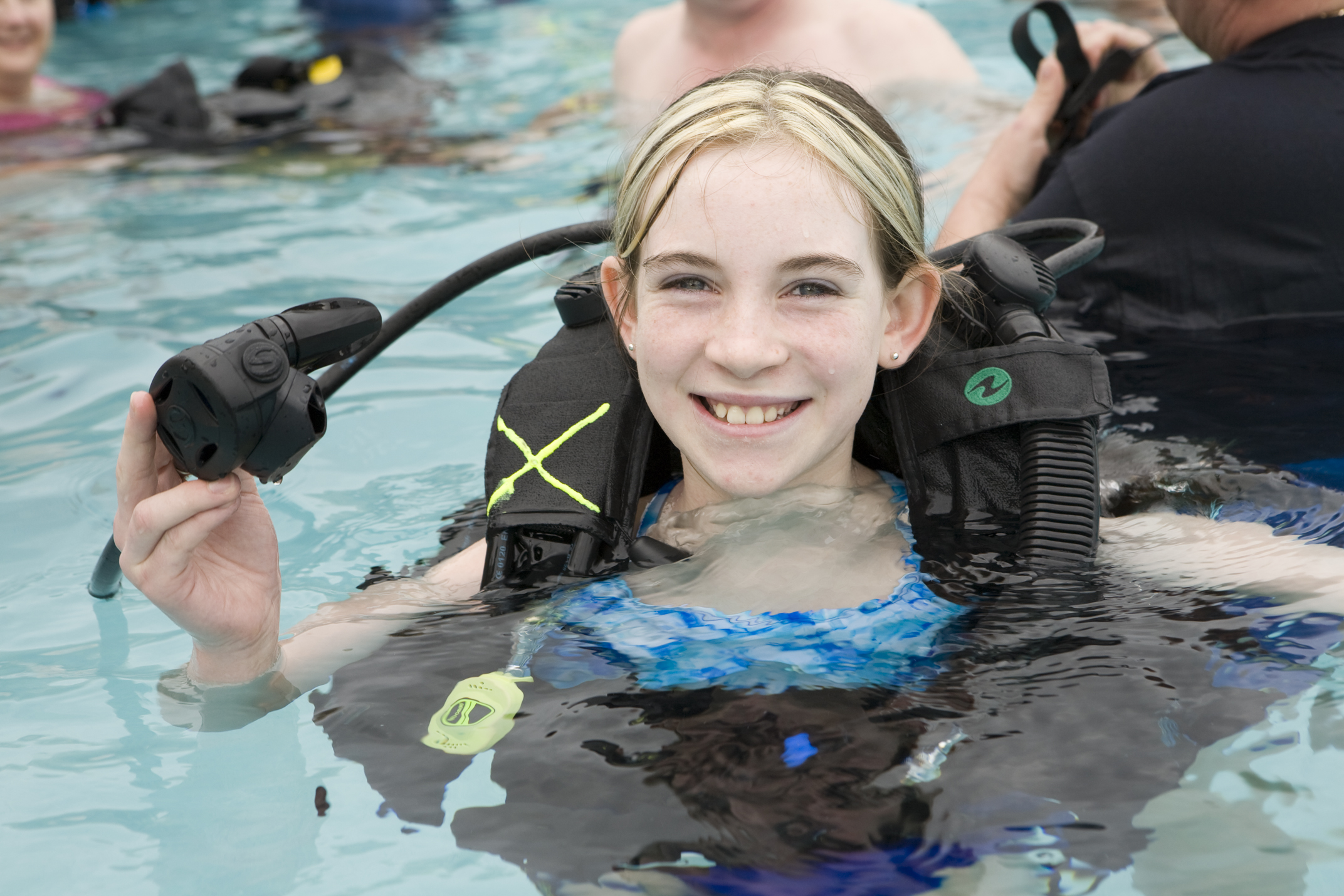 Here are a few of the exciting PADI Courses for kids:
PADI Bubblemaker (ages 8+) – Children dive in a pool in less than two metres/six feet of water. Get your "parent of the year" award by throwing a memorable Bubblemaker birthday party at your local PADI dive shop.
PADI Seal Team (ages 8+) – The PADI Seal Team provides action-packed fun in a pool through exciting scuba AquaMissions. Divers are introduced to underwater photography, navigation, environmental awareness and others to choose from.
PADI Junior Open Water Diver (ages 10 to 14) – Students as young as 10 can take the PADI Open Water Diver scuba certification course. At completion they'll become Junior Open Water Divers with certain limitations