These eco-resorts are committed to protecting and bettering the destinations that guests are traveling to see. We all want a dive holiday we can feel good about. It's easy to achieve this when staying at resorts whose policies and infrastructure are designed to be as low impact as possible to help the local marine life thrive in their natural habitats.
Want to make a difference on your next holiday? Choose a PADI Dive Resort that champions sustainable practices, cultivates environmental awareness, empowers local communities and protects marine life.
Here are our top picks for the best eco-resorts to visit this year, regardless of whether or not you dive!
---
Marsa Shagra Village, Egypt
This seaside village offers upscale tents at the water's edge—and a promise to do everything in their power to protect the reefs that divers are traveling to see. The team behind the eco-resort helped establish the local Shaa'b Samadai Marine Park in Egypt, and is committed to monitoring the protection of shark populations. One third of the property's power comes from solar sources, and Marsa Shagra protects a large mangrove forest to help preserve growing reefs.
---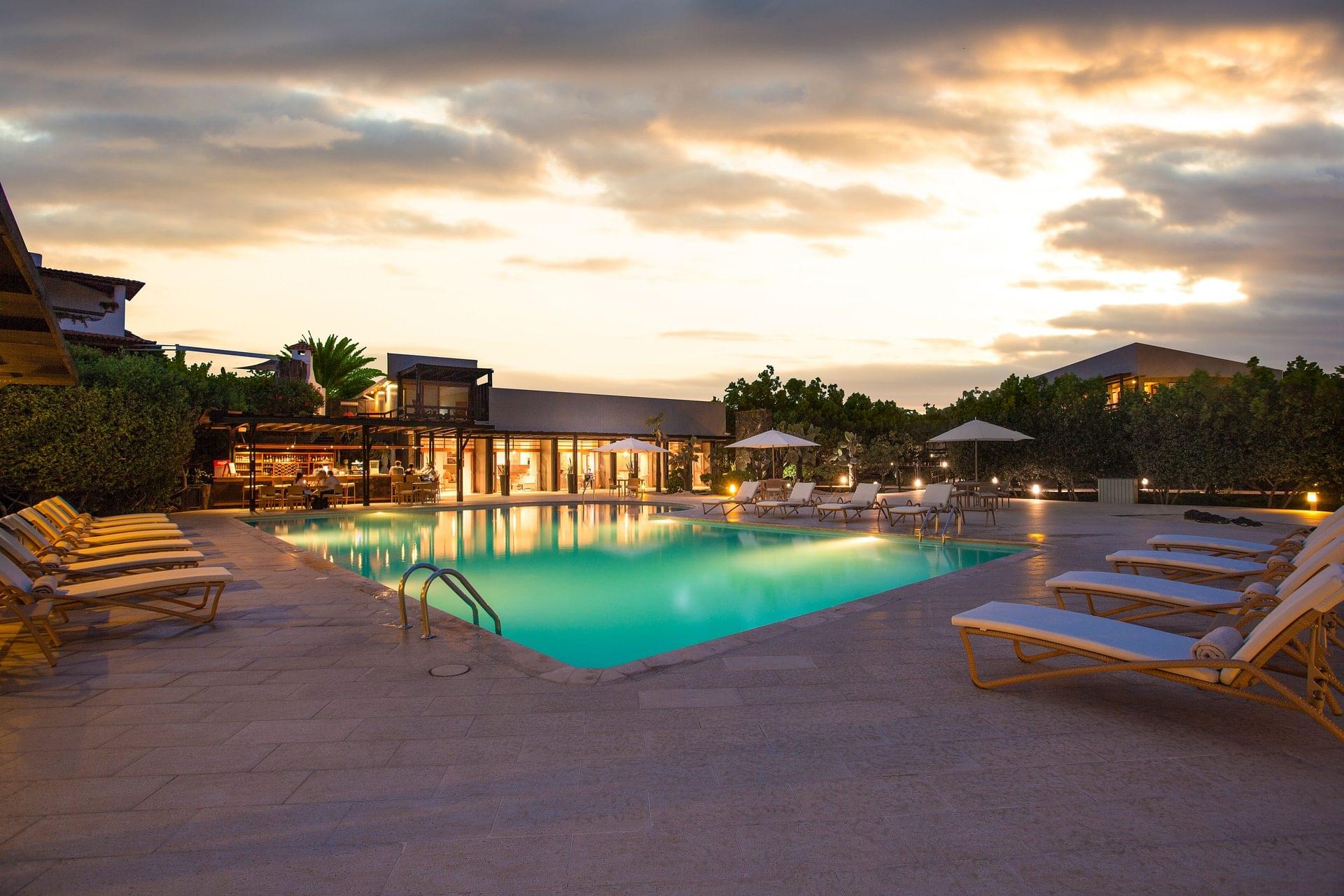 Finch Bay Hotel, Galapagos, Ecuador
Dubbed as one of National Geographic's Unique Lodges of the World, Finch Bay Hotel offers those with a wanderlust soul a luxurious home base in between adventures throughout the world-famous Galapagos National Park. Protected from the outside world, there is an abundance of wildlife here both above and below the surface. Swim with hammerheads, marine iguanas, penguins and seals and learn about how you can play a role in helping to preserve this local ecosystem that is truly a wonder of the world.
---
Six Senses Laamu, Maldives
The only resort on the remote Laamu Atoll, Maldives, Six Senses achieves its goal of being a self-sufficient, zero-waste resort committed to eco adventures from diving with mantas to witnessing sea turtle hatchings. Six Senses works in conjunction with three partner NGOs, including the Manta Trust, to reach research goals. The resort also donates back to the community, including 25 water purification systems, to help make the surrounding environment a better place for all.
---
Sangat Island Dive Resort, Palawan, Philippines
This eco-conscious resort is set amongst lush palm trees and borders over 300 meters of white sandy beach. The entire Sangat Island Dive Resort in Palawan, Philippines operates through solar power and provides a plastic-free environment to protect the natural environment it is within. Since 1994, they have been giving back to the local community by training and hiring locals, championing school programs and giving guests the chance to visit and give back as well.
---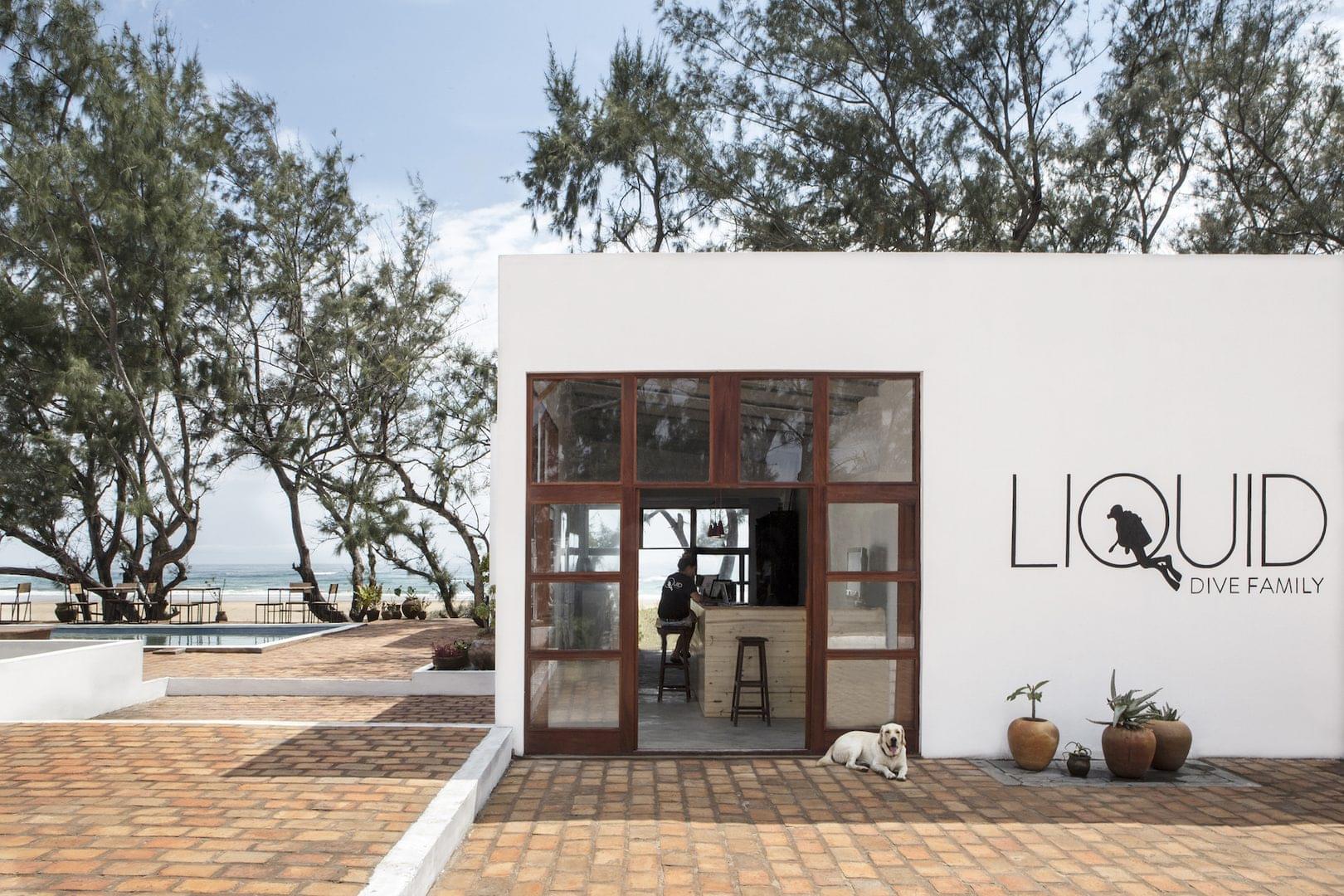 Liquid Dive Adventures, Tofo Beach, Mozambique
Liquid Dive Adventures set out to create an eco-friendly resort experience in one of Africa's top diving destinations, Tofo Beach, Mozambique. Featuring diving, snorkeling and whale-watching trips following marine best practices, the resort boasts an onsite dive center, which is a 100% AWARE partner and Green Star Award Dive Center. The resort itself is designed in the Scandinavian style and uses locally-sourced materials, such as sustainably sourced trees from the nearby forest.
---
Siladen Resort & Spa, Sulawesi, Indonesia
Set in the heart of Bunaken National Marine Park, a marine protected area in Sulawesi, Indonesia known for its thriving marine life, Siladen Resort & Spa gives back to the environment and the local community in a plethora of ways. The resort requires guests to sign a NSWA code of practice upon arrival that requires the guests to do everything possible to protect the environment. In addition, they run a sea turtle nest protection program, regularly host clean up events, have installed BioRock reefs and work to monitor illegal activities in the national park. Back on land, the resort has made strides in limiting the amount of waste and uses sustainable materials wherever possible. They also have a vaccination and sterilization program for domesticated animals on the island.
---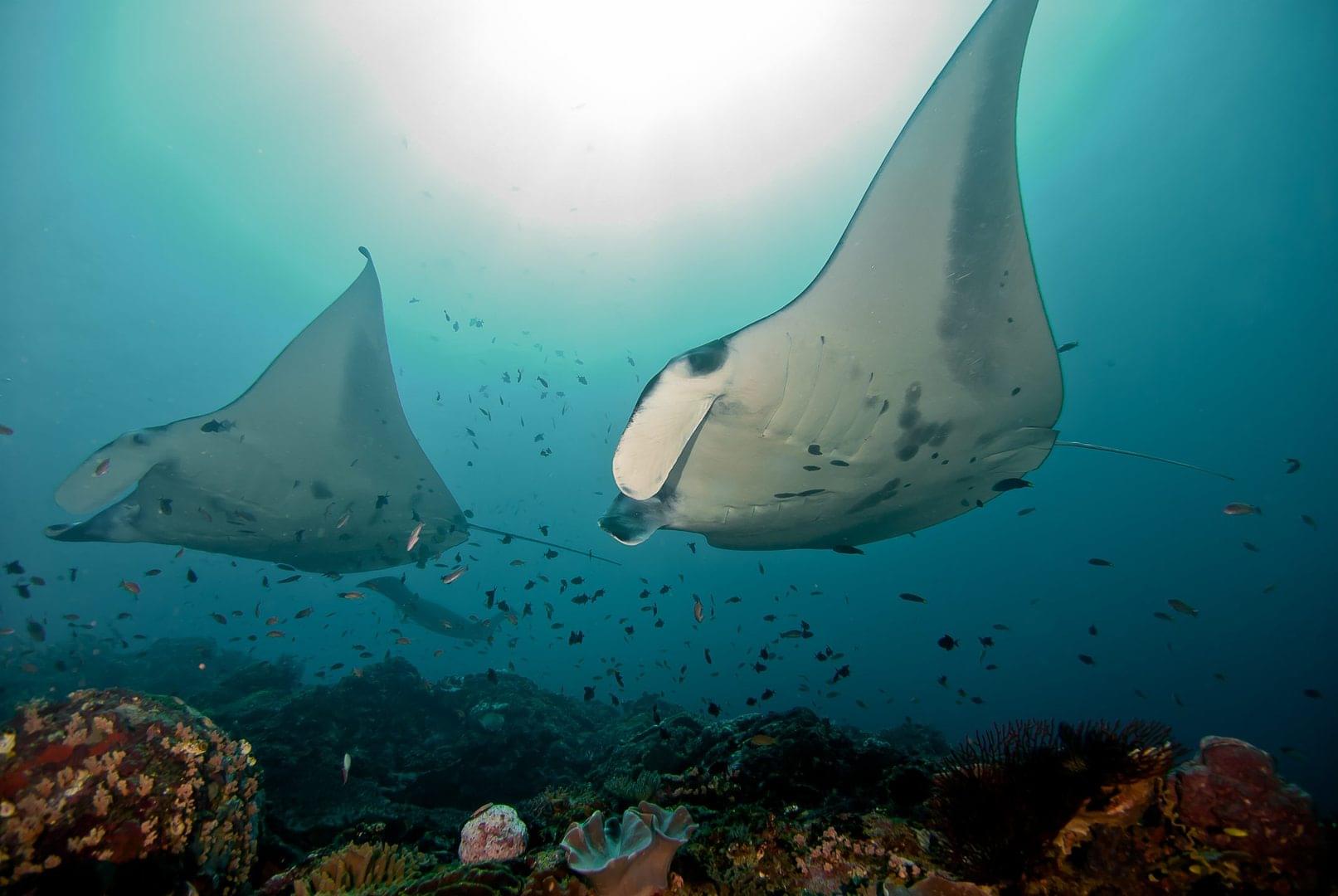 Ceningan Divers, Bali, Indonesia
Indonesia is host to some of the best marine diversity on the entire planet. From mantas and pygmy seahorses to over 100 different varieties of coral, it is an eco haven that words or photos simply cannot do justice. As an award-winning Green Fins Operator and a 100% AWARE Partner, Ceningan Divers in Bali attracts visitors from all over the planet who want to make their dives count in this paradise. The resort has banned the use of all single-use plastics and a dedicated marine biologist frequently teaches a variety of AWARE specialty courses for guests. In addition, the resort staff often organize clean-ups of the local beaches and mangroves
---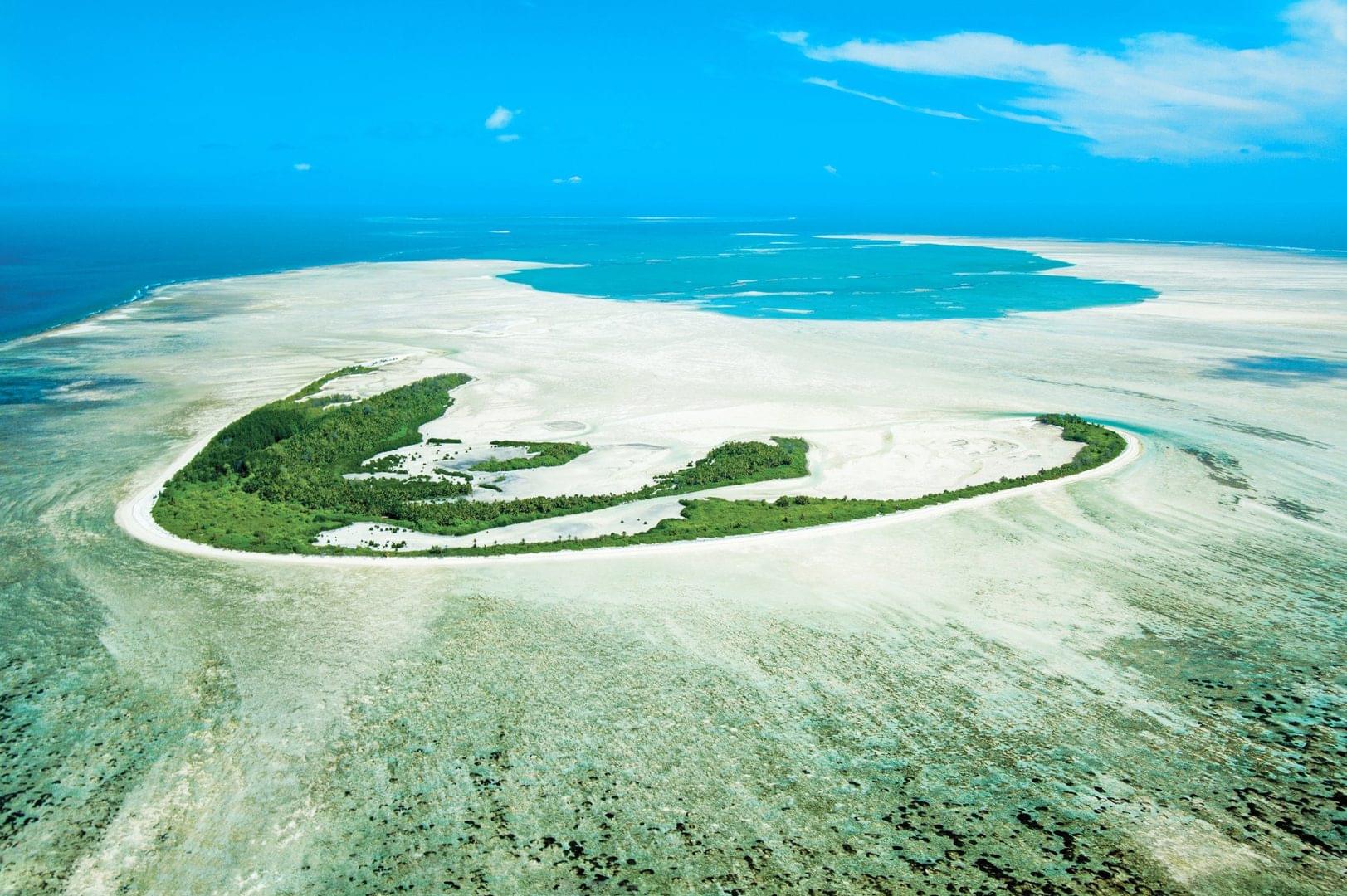 Alphonse Island Lodge, Seychelles
The Alphonse Island Lodge recognizes the importance of preserving the delicate local environment of their island in the Seychelles and has welcomed the challenge to leave the area better than it was when they built the lodge. Alphonse Island is home to no fewer than 60 Aldabra Tortoises and this lodge is located just next door to the UNESCO World Heritage Site of Aldabra. The resort itself features and on-site Island Conservation Society Center and regularly hosts ocean clean up events. They also assist with protecting the local turtle population, and all the dinners made at the resort are produced from locally harvested ingredients.
---
Ready to dive into an eco-friendly holiday? Check out these resorts and others that are committed to protecting the environment, too, on PADI Travel.
---