You've taken the plunge into professional diving and conquered your Divemaster course. But what comes next? Many Divemasters jump straight into becoming an Open Water Scuba Instructor (OWSI). But did you know you could also become an Assistant Instructor? Read on to learn about the difference between a Divemaster and an Assistant Instructor!
---
---
You're a Divemaster – Now What?
The first step to become a PADI Pro is always the Divemaster course. During the course, you learn to guide divers and assist instructors with their courses.
You get your first glimpse into what it's like to accommodate scuba divers, manage a diving business, and support students as they take their first breaths underwater.
But once you have that experience under your weight belt, what if you want to do more? After you get a taste of how rewarding teaching can be and gain confidence in your abilities, you may get the urge to interact more with students independently.
If you're ready to take the next step in your career as a PADI Pro, Assistant Instructor is the next rung on the ladder.
---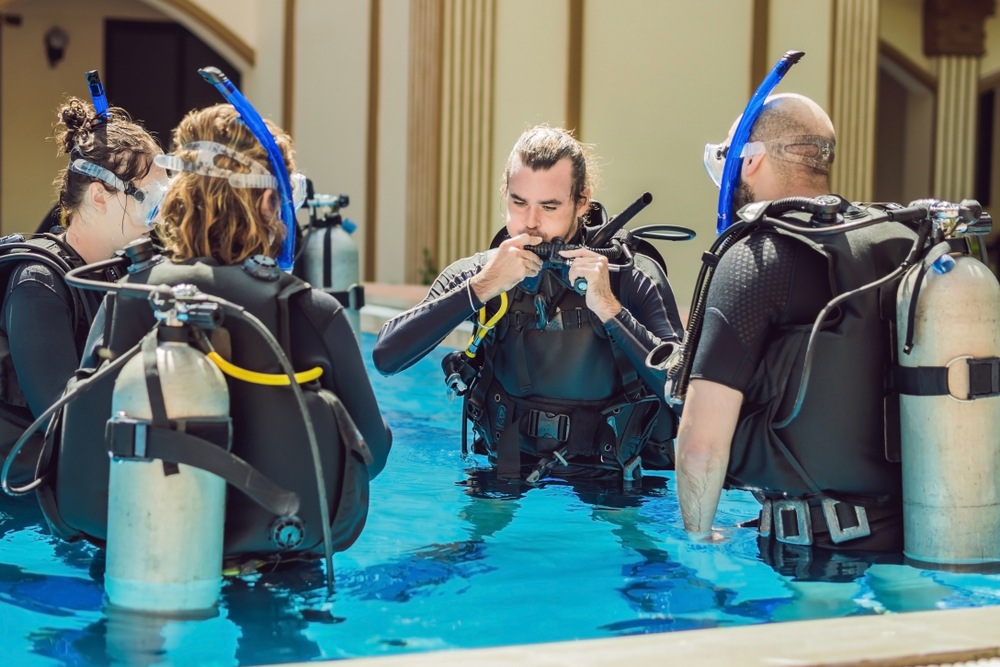 ---
How to Become an Assistant Instructor
While there is no typical career progression as a dive professional, many people go straight from Divemaster to Open Water Scuba Instructor (OWSI). Many divers don't know or understand that there's another step in between those two certification levels. That step is known as Assistant Instructor
And, there's a good reason Assistant Instructor is an available level. It might be just what you're looking for!
An Assistant Instructor is a PADI Pro who has achieved their first instructor rating and can teach several PADI courses independently. However, while they are certified to teach those courses independently, they still need the support of an Open Water Scuba Instructor (OWSI) for the others.
The path to becoming an Assistant Instructor is similar to becoming an OWSI. It starts with going through a portion of the Instructor Development Course (IDC). The IDC has two distinct parts:
The Assistant Instructor (AI) course, and
The Open Water Scuba Instructor (OWSI) course.
Candidates have two options. They can complete the entire IDC and go on to take the Instructor Exam (IE) needed to be certified as a PADI OWSI. Or, they can choose to stop after the first part of the IDC and be certified as an Assistant Instructor.
---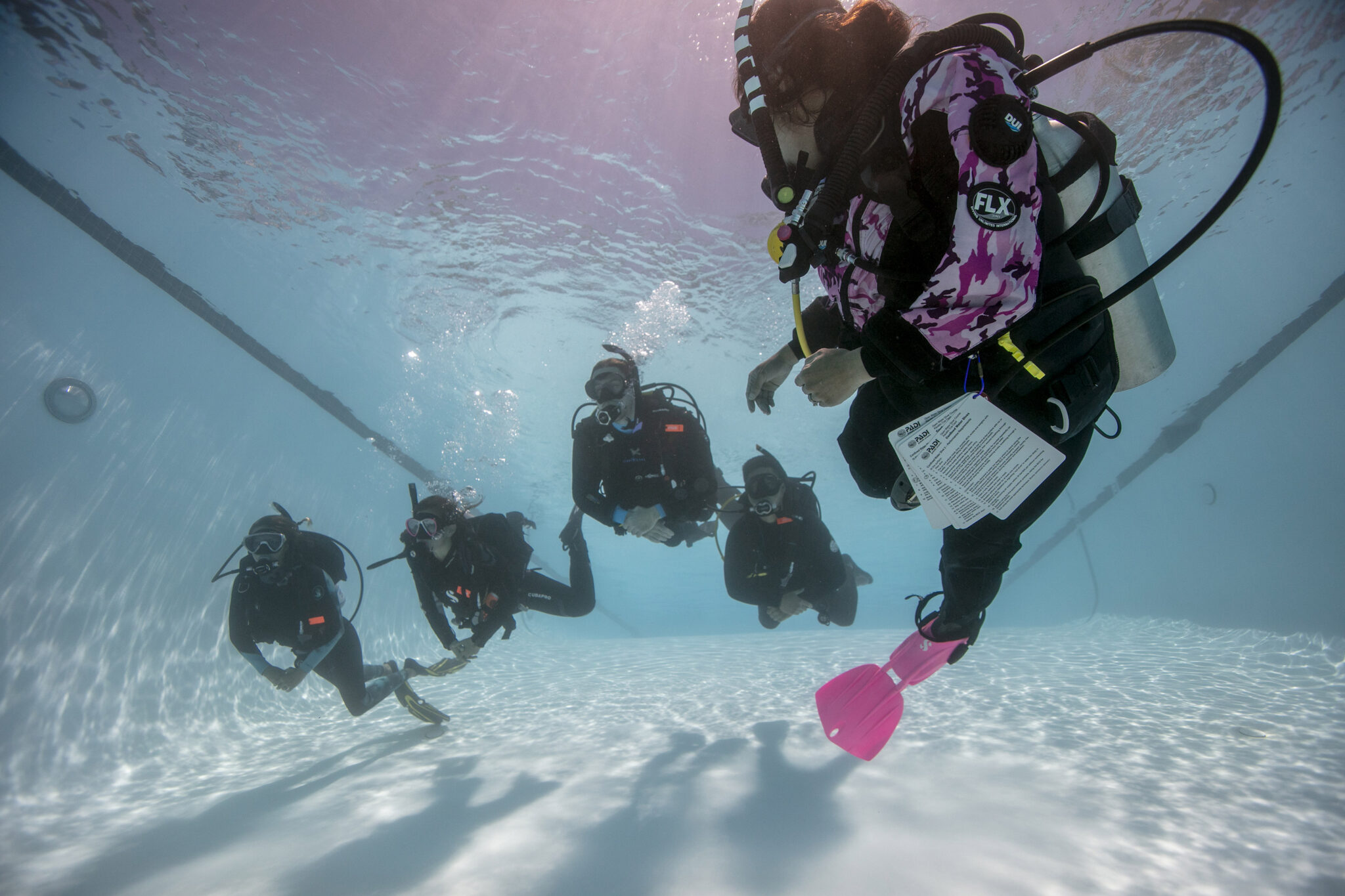 ---
What are the Differences Between Divemaster and Assistant Instructor?
The main difference between the two is that the role of a Divemaster is to guide certified divers and support scuba diving instructors, whereas the role of an Assistant Instructor (AI) is also to carry out some teaching activities with supervision from an OWSI.
An Assistant Instructor is, of course, able to do everything that a Divemaster can do. That's because being a Divemaster is a prerequisite for becoming an Assistant Instructor. However, Assistant Instructors have more responsibility in the classroom with students and can, at times, take on more of a teaching role.
Assistant Instructors can independently teach non-diving PADI Specialty courses, such as Project AWARE or Coral Reef Conservation.
Under the supervision of an OWSI, Assistant Instructors can present the knowledge development section of PADI courses, present initial skills during confined water dives, or teach the Peak Performance Buoyancy Specialty to certified divers.
They can also independently conduct Discover Scuba Diving experiences in confined water as well as Bubblemaker programs and PADI Seal Team AquaMissions for children. These are all excellent activities as a first contact with diving. And you'll have the pleasure of knowing that you're introducing someone new to the underwater world.
---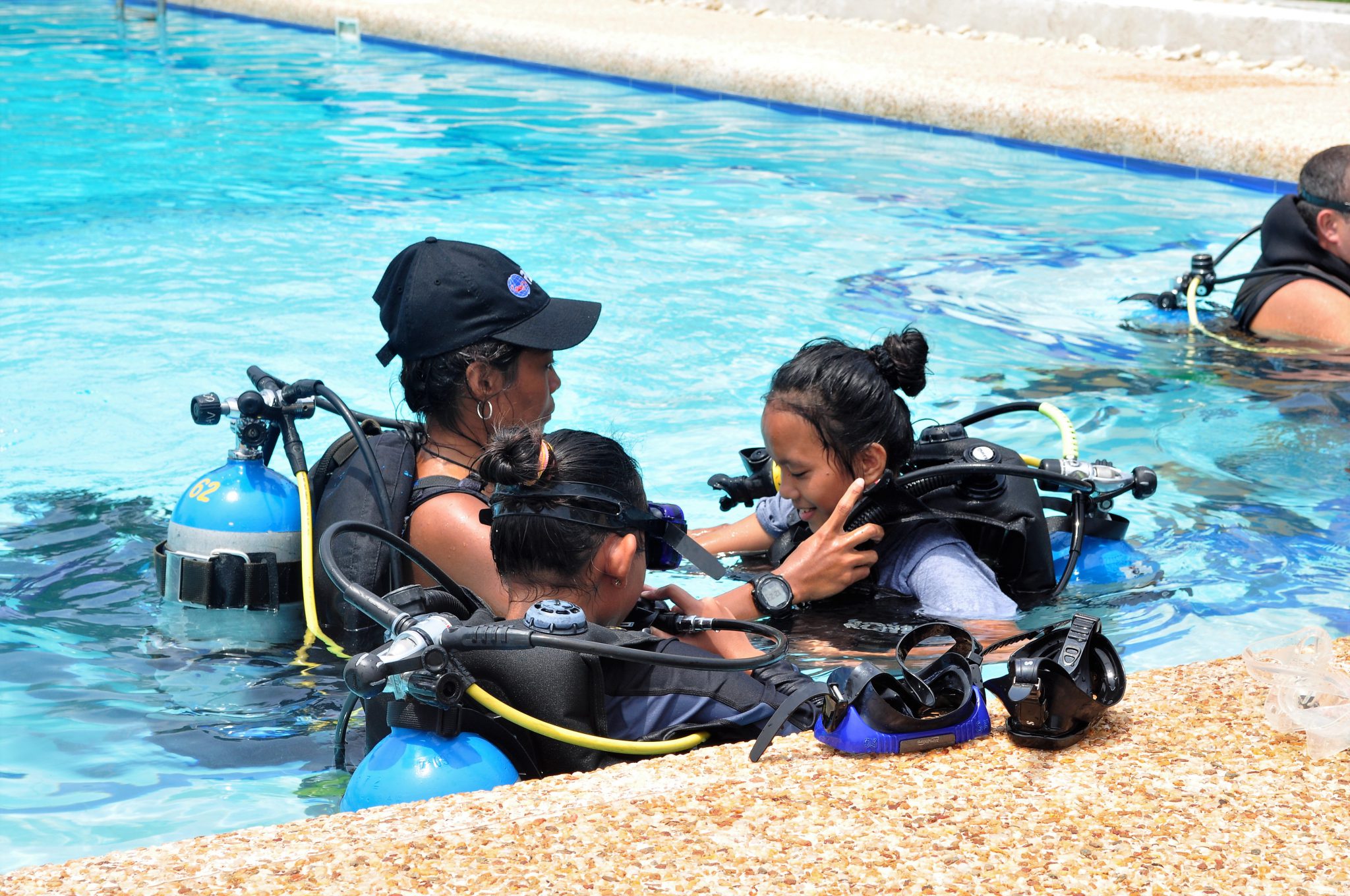 ---
Why Become an Assistant Instructor?
You might not feel ready to take the leap into full Open Water Scuba Instructor (OWSI) status just yet. But if you're ready to take on more responsibility and be more independent, becoming an Assistant Instructor is a great way to gain experience teaching and interacting with students.
It's also the perfect way to test the waters and see if becoming a full instructor is the right path for you.
And when you're ready to progress from the AI level, all you have to do is attend the OWSI part of the IDC and take the IE to earn a full PADI Instructor rating.