Back in August 2019, the dive community made its considerable voice heard during debates over listing mako sharks on Appendix II of CITES, the global convention to limit the trade on endangered species.
While many ocean conservation issues come and go from public consciousness, the plight of the Atlantic mako shark population remains at the heart of an ongoing campaign by recreational divers to end the unsustainable exploitation of this species.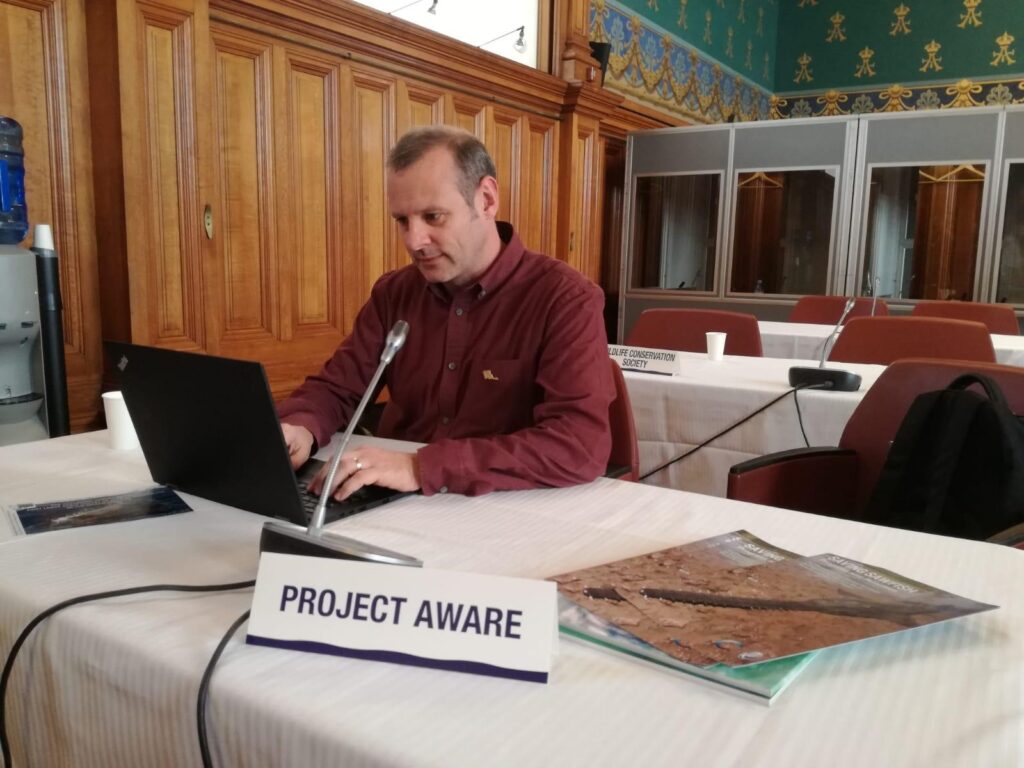 Through petitions and social media posts, decision-makers at the highest level felt the weight of public opinion, a key factor leading to much government support and ultimately success for the listing proposal. The Shark League coalition and partner NGOs are working to bridge the gap between government obligations for makos under CITES and the International Commission for Conservation of Atlantic Tunas (ICCAT).
While the CITES listing for makos won overwhelming support, several of the same Parties have not yet aligned their ICCAT position for makos with the scientific advice. The list of countries supporting science-based limits for endangered Atlantic makos has been growing, and the recreational dive community is gearing up to push governments that have yet to make their positions public.
PADI AWARE Foundation is working with PADI dive operators in South Africa and Brazil to engage divers in highlighting conservation issues for shark species, regardless of how often they're encountered by divers underwater.
Like many oceanic species of sharks, there is an unprecedented extinction risk resulting from decades of overfishing, as highlighted by a recent scientific study. In March this year, dive operators are launching a program of virtual shark conservation training sessions for both seasoned and new divers, as well as taking divers to locations where sharks are regularly encountered, as social distancing restrictions allow. This campaign of education and awareness is planned to run throughout the year, with divers and PADI operators encouraged to again make their voices heard by their government representatives to push for more protection for makos, nationally and through ICCAT.
The diving industry has, like many others, been hit hard by the global pandemic and the downturn in the tourism industry. One thing the pandemic hasn't affected is the passion that divers have for ocean conservation.
Even though the PADI AWARE Foundation campaign is in the early stages, PADI operators in Brazil and South Africa are ensuring instructors are getting trained on the latest shark conservation issues, with recreational divers eagerly lining up to take the course, even where actual diving opportunities are limited.
As the campaign progresses, PADI AWARE Foundation will continue to share the news, views and actions of the diving community, and with this sustained effort, we are hopeful that one of the most pressing shark conservation crises will finally be addressed and the decline of iconic mako sharks will finally be reversed.
Make Time 4 Makos: Access the toolkit here in order to write, tweet and tag your representatives! Let them know that saving the world's fastest shark is a priority that can't be ignored.