Every day, we celebrate our blue planet. And although we all know this, the data is shocking when it comes to just how much we've collectively put our planet at risk – especially when it comes to polluting the 70% of the planet that gives us life! Did you know that on average, we ingest about one credit card worth of plastic a week primarily through water source pollution, according to 2019 Australia's University of Newcastle study.
In recent years we've grown more aware of the invisible plastic problem, with particles found in locations as remote as the Arctic and Antarctic Oceans. Plastic is in our water, soil and the air we breathe. But it's in the ocean that they find their way into our food systems. It is now estimated for every pound of phyto-plankton, there are 6 pounds of plastic in the ocean. And last week, scientists identified the first microplastics in human blood.
The global issue has become urgent. Recently, during the United Nations Environment Assembly, representatives from 175 nations passed a resolution for a globally binding treaty against plastic pollution, including recycling and cleanup measures, as well as curbs on plastic production. Many have indicated that this is the the most important environmental accord since the 2015 Paris Agreement on climate change – and the first of its kind.
But we don't need to leave the issue in the politicians' hands. Everyone can bring about change in their daily lives to address the plastic pollution issue.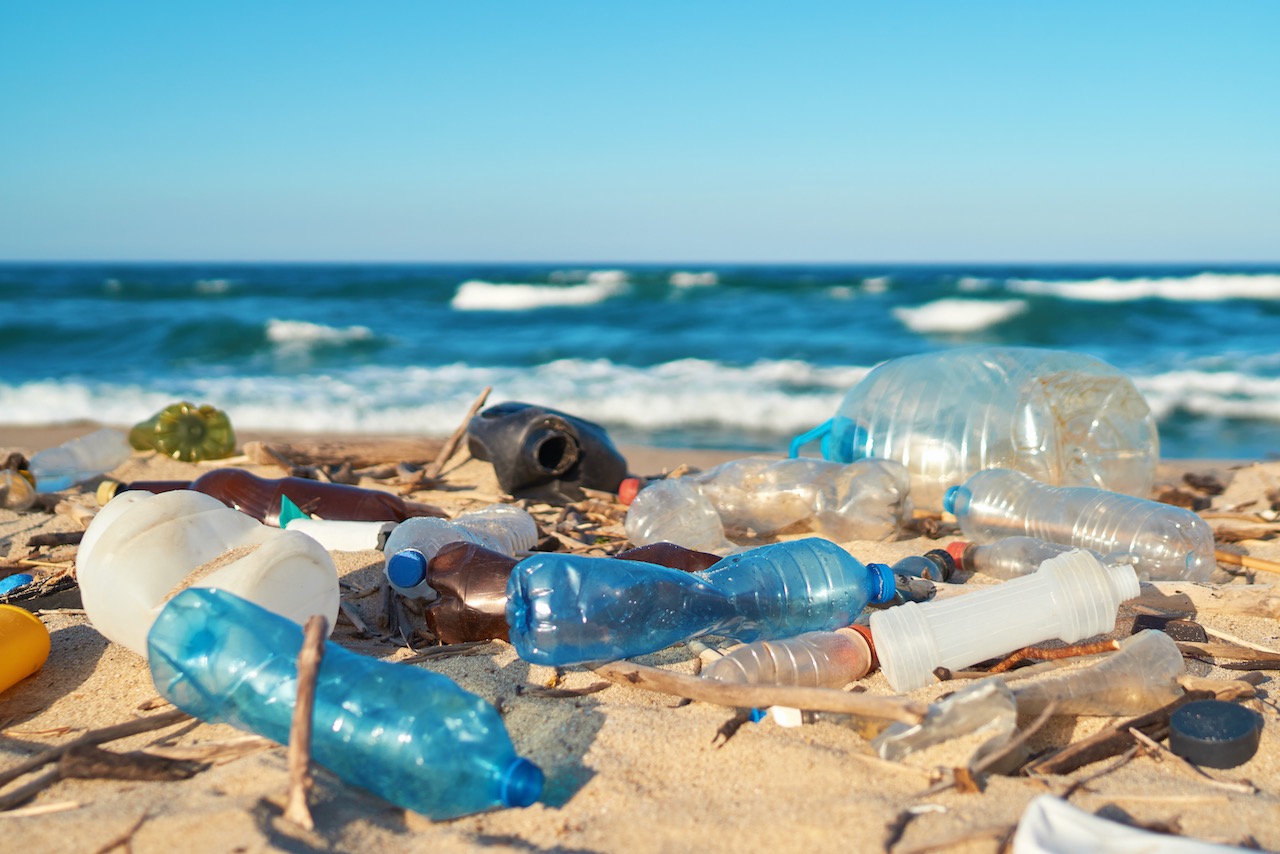 "If there is magic on this planet, it is contained in water." – Loren Eiseley
PADI is on a mission to unite a billion torchbearers committed to saving the ocean. So, here are 8 quick ways you can take action to protect our watery earth.
A few small changes in your behavior can make a very big difference!
---
---
1. Change Your Buying Decisions + Forget Disposable Fashion
Every buying decision you make has the power to change the world a little, and you should be aware of this. It's how you start wielding that power for good.
Right now, it's estimated that fibers are, by count, the single largest contributor to watershed plastic pollution in developed countries. Synthetic fibers produce microplastics when washed. Since over 60% of fabric produced by the textiles industry in 2020 was polyester, that translates into 1.7 million tons of microfibers released into the ocean every year!
Did you know that one fleece jacket could shed up to 250,000 pieces per garment per wash. New York City, alone, could has 6.8 billion microfibers flowing into its harbor every day. The problem is so severe the State of California just dedicated $3 million dollars to addressing it.
TOP TIP: Reconsider your fashion decisions and buy sustainable, organic materials. They may be a little more expensive, but they lasts a lot longer. Buy for the long-term and forget disposable fashion.
---
2. Keep Microplastics Out of Your Local Waterways on Laundry Day
Microplastics (teeny tiny pieces of plastic) have become a huge global issue, polluting freshwater and saltwater waterways around the world. Scientists have found that washing clothes is one of the primary sources of microplastics that end up in the ocean. With every wash, plastic fibers shed from synthetic fabrics are making their way from washing machines into the water.
One way to keep plastic microfibers out of your local waterways is to incorporate clothing made from natural, non-synthetic materials into your wardrobe as much as possible. But for those items you already have, you can institute a simple change to washing to ensure that you can achieve up to 86% fewer fibers shed from synthetic textiles.
TOP TIP: For whatever clothes, bedding, and towels you have that are made from synthetic materials, wash them with a fiber collector.
---
3. Take Action to Protect Seagrass
As seawater flows through seagrass meadows, sediment and particles suspended in the water column become trapped too. This means cleaner, filtered oceans – the natural way.
Without seagrass, sediments are more frequently stirred up, which decreases visibility, and there is nothing to stop land-based industrial discharge or storm water runoff from washing right onto delicate ecosystems.
Seagrasses occupy 0.1% of the seafloor, yet are responsible for 11% of the organic carbon buried in the ocean, helping mitigate the effects of ocean acidification on our coral reefs. Blue carbon ecosystems keep our coral reefs healthy in another important way too – by providing the foundations of life in our oceans.
Scientists estimate that we lose a seagrass meadow the size of a soccer field every 20 minutes. If more action is not taken immediately to restore these vital habitats, most may be lost within 20 years.
TOP TIP: Help preserve the ocean's natural water filter systems. PADI has partnered with The Ocean Foundation to support The SeaGrass Grow Program. Learn more about the program here and how you can get involved. You can even donate to have Sea Grass planted on your behalf to offset carbon and also improve the health of our water supply. Why not plant some seagrass in honor of someone you love?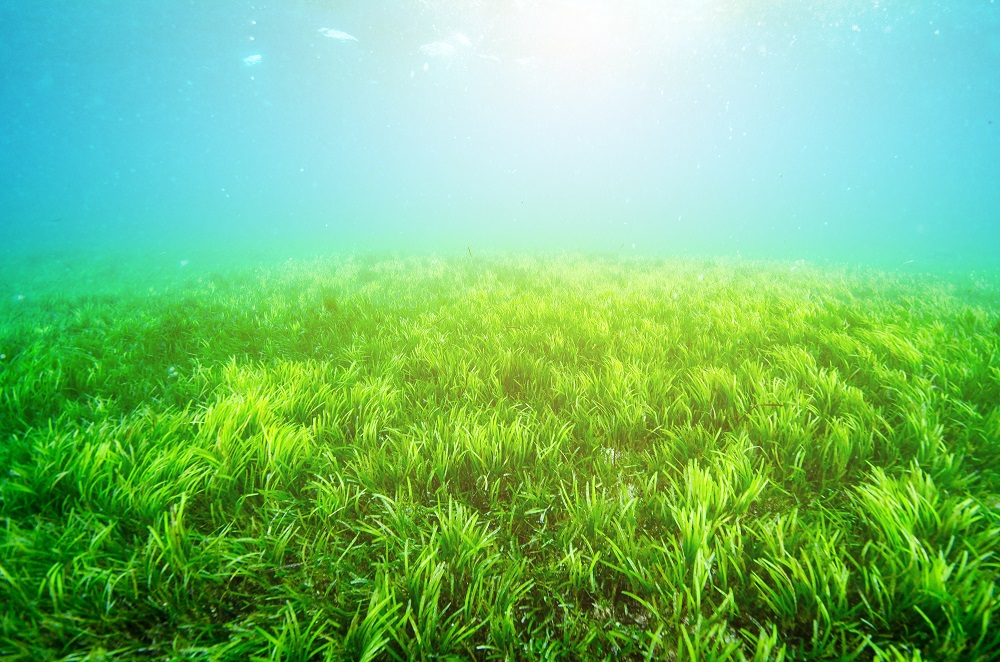 ---
4. Clean Up Your Act
We, collectively, have manufactured about 8.3 billion metric tons of plastic to date – and it is estimated only nine percent has ever been recycled. Approximately 11 million metric tons of this plastic end up in the ocean every year, and if we keep on this path, this number is expected to triple by 2040. When these plastics break down, they can be eaten by marine animals, stunting their growth and causing reproductive problems. They have also been found in human organs, including placentas, as well as in soils and plants.
According to National Geographic, 73% of all beach litter is plastic. Whats more, 90% of plastic polluting our oceans is carried by just 10 rivers.
One of the simplest ways to help waterways in your local area is to dispose properly of trash – and what's more, also pick up the trash you find. With most land-based debris eventually making its way to the water, picking up litter anywhere in your neighborhood is great. It doesn't matter how near or far you may be from a lake, river, or beach.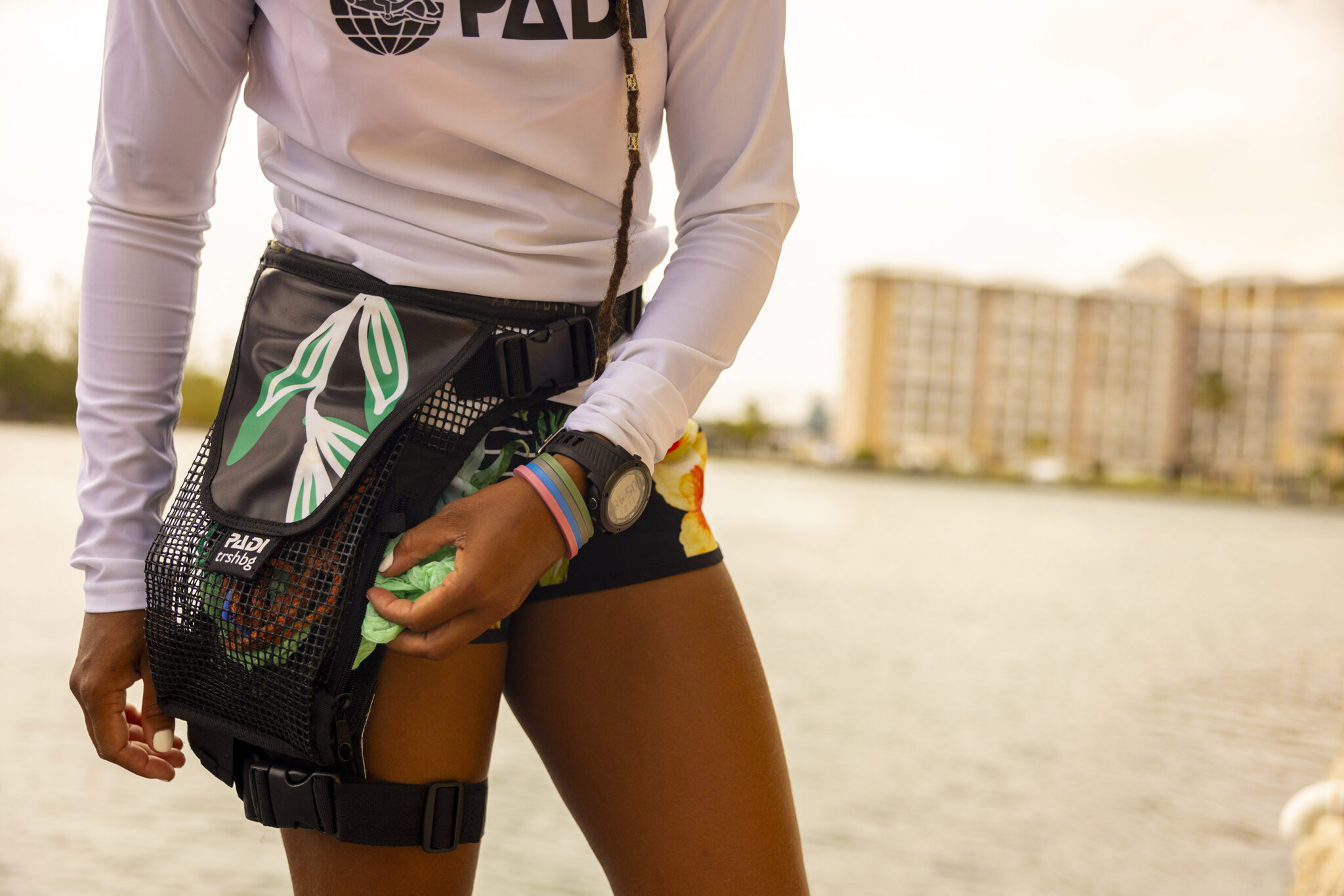 PADI has partnered with The Ocean Cleanup to tackle our global ocean plastic pollution. Together, the organizations are mobilizing divers at a local level to take action for global impact. This partnership pairs The Ocean Cleanup's advanced technologies with the passion of the global dive community to inform ocean-friendly waste management policies in countries worldwide through data collection.
TOP TIP: You can join in on the efforts of PADI and The Ocean Cleanup too. Whether you choose to organize a formal clean up or simply pick up what you find, you'll know that you're making a direct positive impact on the health of the environment around you.
PADI Gear's Ocean Cleanup TrshBg is a recycled product made by a surfer to enable easy clean up no matter what the activity. Whether you are surfing, paddle boarding, diving, swimming, or just walking on the beach, with a TrshBg, your outdoor activity doubles as a way to help improve water conditions for all of us.
---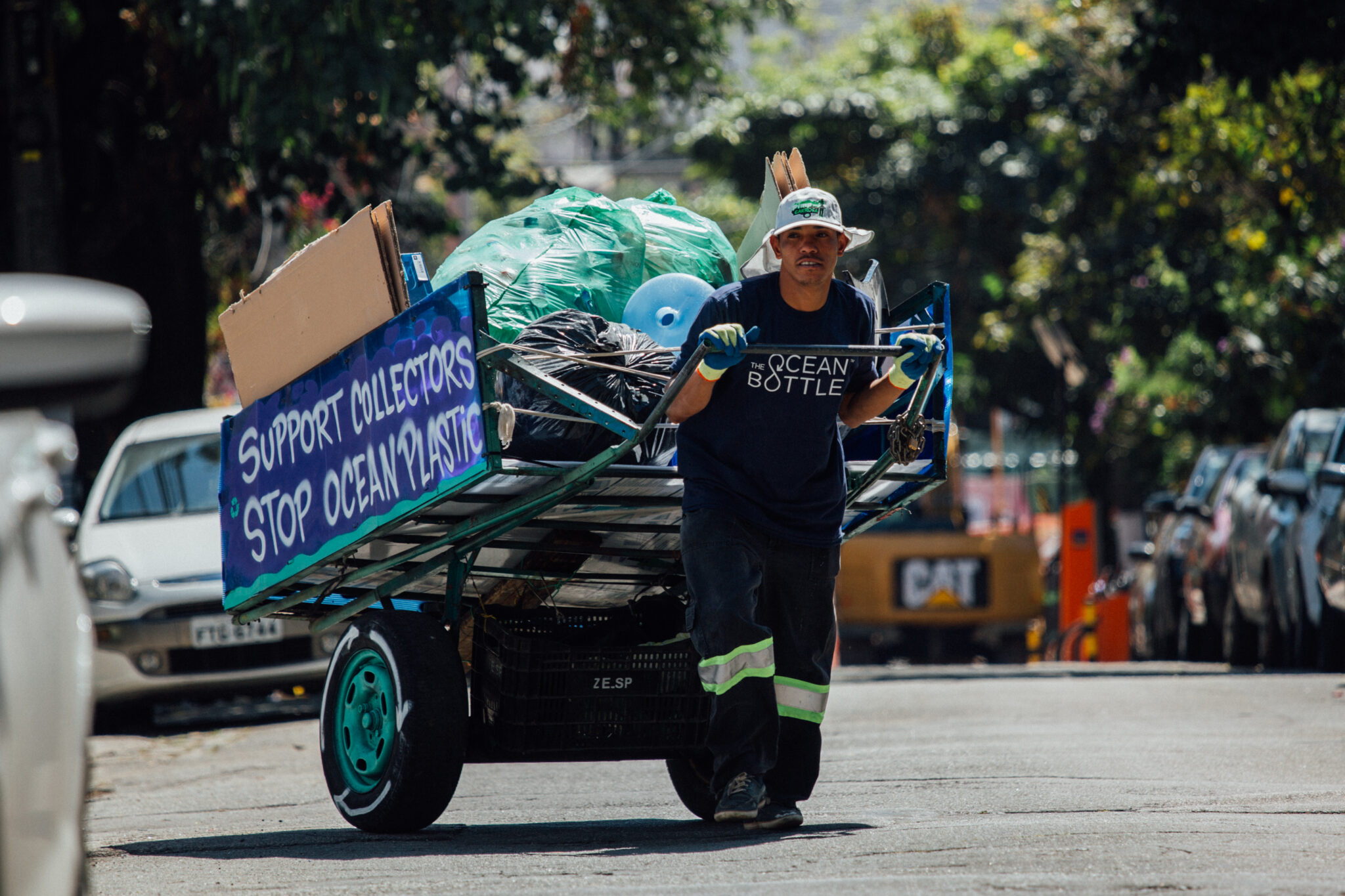 5. Reduce Single-Use Plastic
These past few years of pandemic have been especially hard on all of us – including the plastic. What was considered taboo and even banned in some places was reintroduced and re-accepted as the norm to ensure we were staying germ free. Plastic bags, take out containers, plastic straws and utensils and plastic wrap all found their way back into many of our lives and homes.
We've learned a lot – and it's time to regroup. Limit the amount of single-use plastic wherever possible. The next time you order out, be conscious of not taking plastic straws, cups or utensils with you for that takeaway meal and use your own at home. Stop using plastic bags, plastic wrap and single use items – there's plenty of other options from biodegradable materials to silicone to beeswax wraps.
TOP TIP: We love the idea of replacing plastic with single use items that offer a lot more benefits than reusability!
The PADI x Ocean Bottle fuels a plastic free economy – the ultimate culmination of form, function, and hope: for our blue planet as well as for local communities. They are made from upcycled ocean plastic and for every 1 bottle sold, 11.4 kilograms (25 pounds) of ocean-bound plastic is collected before it enters the ocean. That's equivalent to 1,000 plastic bottles!
What's more, all that recovered plastic waste from this product is fueling social change for coastal communities in Indonesia, Philippines, Brazil, and Haiti. Ocean Bottle has teamed up with The Plastic Bank to pay above market rates to local plastic collectors and set up recycling infrastructure so that plastic can be collected, sold, and created into new products. Collectors receive digital tokens for their plastic waste to exchange for money, tuition, and healthcare – all via secure blockchain technology.
By purchasing this product, you're helping to revolutionize the world's recycling systems to create a regenerative, inclusive, and circular plastic economy.
---
6. Learn to Dive (or Mermaid) & Become an Underwater Trash Collector
Did you know that the majority of divers have also appointed themselves as ocean trash collectors? PADI Divers have the unique ability to physically remove and report marine debris beneath the surface. The PADI AWARE Foundation launched Dive Against Debris over a decade ago and since then more than 30,000 divers in over 50 countries have taken part in removing plastic from our oceans.
PADI AWARE recently celebrated the removal of the 2,000,000 pieces of debris from waters around the world, and is launching a new Dive Against Debris® eLearning product – meaning you can begin your certification from anywhere in the world!
Don't have a desire to dive? No problem. PADI also offers mermaid courses. Our PADI Mermaid Team also hosts "Tails that Thrash Trash" events to put those magical moments to good use.
If you are already a diver or mermaid, you can take the all new and just launched PADI Specialty courses authored by PADI AWARE help divers lead action on marine debris prevention. For more than 25 years PADI AWARE has been uniting water enthusiasts across the globe. Earning a PADI AWARE Dive Against Debris specialty, you'll learn more valuable and easy ways to take meaningful action to help safeguard waterways you love.
TOP TIP: There is no better reason to become a PADI Open Water Diver than the fact that once you are certified, you can have a literal hands-on role in saving the ocean and helping eliminate a side of plastic from our food menu once and for all.
---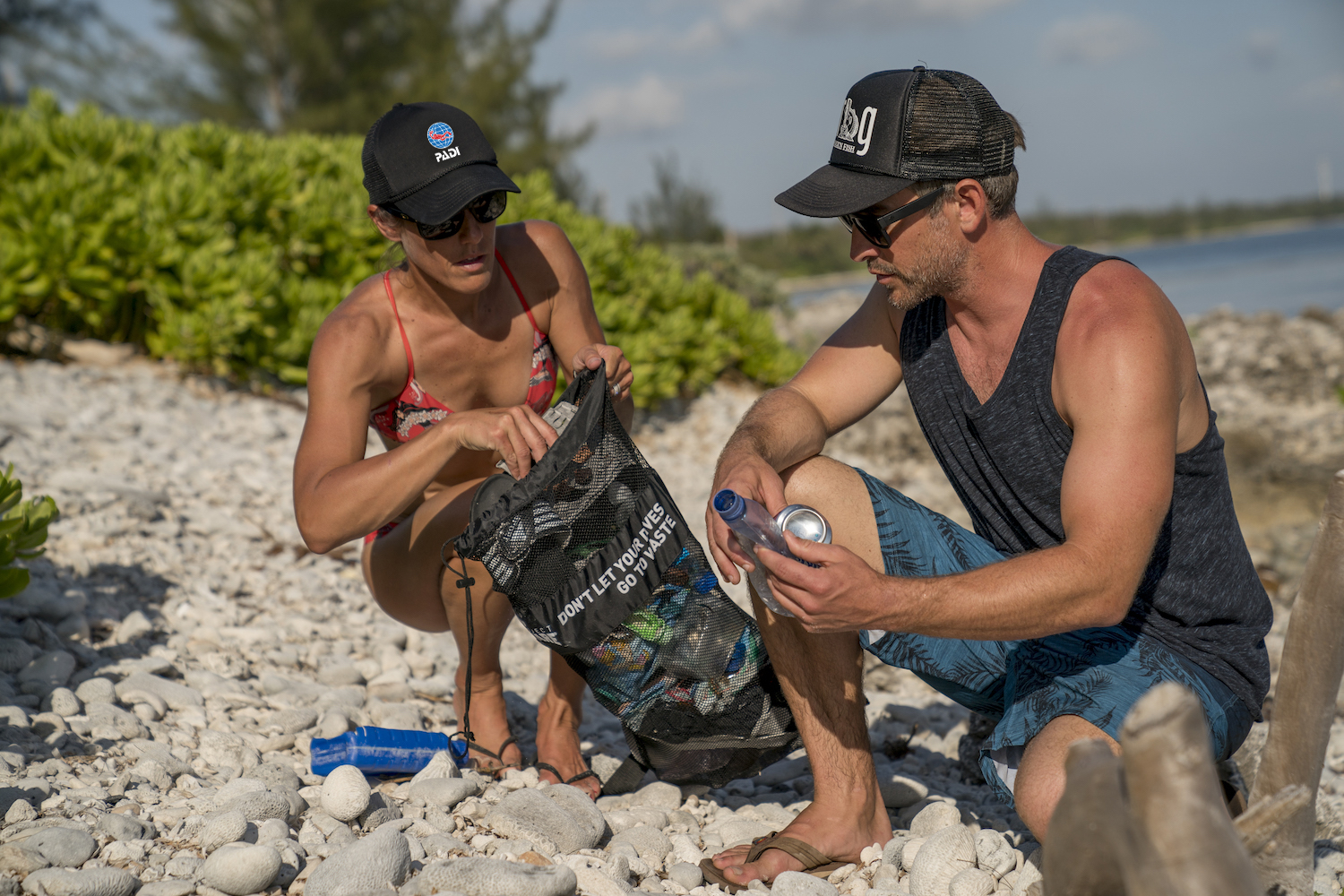 7. Give Plastic a New Life
Making small changes on an individual level can collectively result in big change for our blue planet. Where possible, choose recycled plastic products. From sunglasses to outdoor furniture and dog collars to running shoes, there are so many options when it comes to purchasing items made of recycled plastic.
TOP TIP: Fueled by our shared passion for water, we've created an ocean-first marketplace that amplifies your ability to make a positive impact. PADI Gear offers the items you need – made out of materials that result in real change. From face masks made of recycled ocean plastic, to rash guards made of retired fishing nets, to towels spun from ocean bound plastic – through product sales, we've already removed more than 58,600 pounds of plastic from our waterways – that's more than 1.8 million plastic bottles.
---
8. Make Your Voice + Vote Count
Every voice and every vote can make a difference. Support legislation that protects our blue planet, make your voting decisions carefully and sign petitions that ensure politicians hear your voice!
Two of the world's most respected marine-focused organizations – PADI® and SeaLegacy – have joined forces to accelerate much-needed ocean protection. The first initiative of this multi-year collaboration kicks off this month, with a grassroots campaign developed to spark immediate and meaningful change for our blue planet.
The goal of the PADI and SeaLegacy 30×30 campaign is to urge world leaders to adopt the 30X30 target, calling for conservation of "at least 30% of sea areas globally through effective, equitably managed, ecologically representative and well-connected systems of protected areas." PADI and SeaLegacy will be pushing for an agreement to be reached at the UN Biodiversity COP15 in the third quarter of 2022 in Kunming, China.
To sign the petition, visit only.one/ocean30. To learn more about the SeaLegacy and PADI partnership, and ways to get involved, visit padi.com/conservation.
---
By celebrating all the different ways water benefits our lives and incorporating some or all of the seven tips above, collectively we can value water properly and safeguard it effectively. Join us in living every day like it's Earth Day, World Water Day and every day in between!
---