Ecotourism: 'Travel to natural areas that conserves the environment and improves the wellbeing of local people'.
Home to the second largest barrier reef in the world, endless white sand islands, tropical rainforests, multicolored wildlife and mystical cenotes, this region seems to have it all. Discover these amazing eco resorts that offer world-class diving in dreamy destinations.
1. Get your free Shark Specialty in the Costa Rican Bay Islands
Dive with: Rich Coast Divers, Costa Rica
Stay at: La Puerta del Sol or Villa Sueno
When: December till April
Recommended trip length: 10 days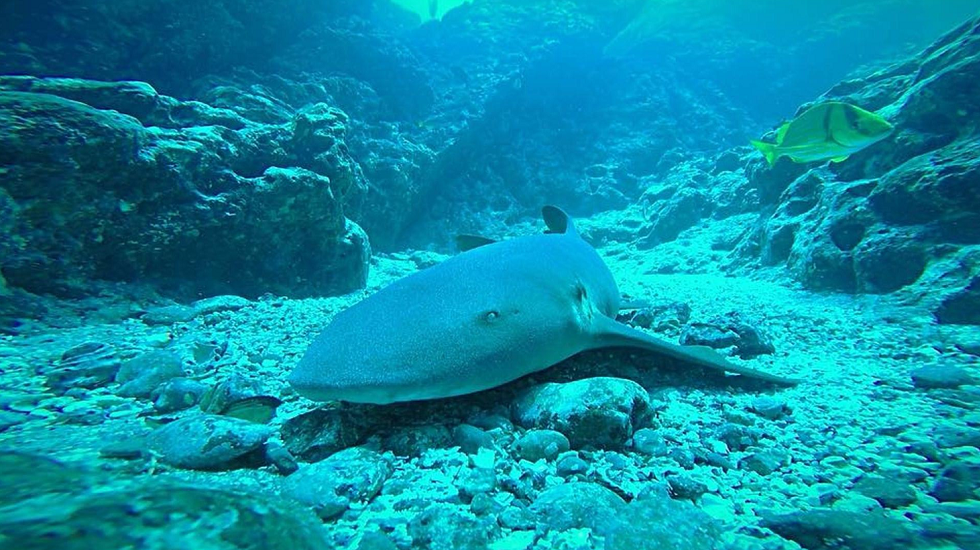 Rich Coast Divers are really involved with marine education in local schools, and welcome all divers to join in with the huge number of citizen science courses they offer throughout the year. Paired with Project AWARE, the team provides training across topics such as marine debris, sharks, turtles and mantas. Between May and November, the Bull Shark PADI Distinctive Specialty is available, and shouldn't be missed considering it was written by the dive shop owner Brenda herself. The best part? All PADI Travellers can sign up for the Project AWARE Shark Specialty for free!
2. Support Healthy Reefs and Marine Conservation Research in Bonaire
Dive with: Great Adventures Bonaire, Bonaire
Stay at: Harbour Village
When: Year-round!
Recommended trip length: 1 week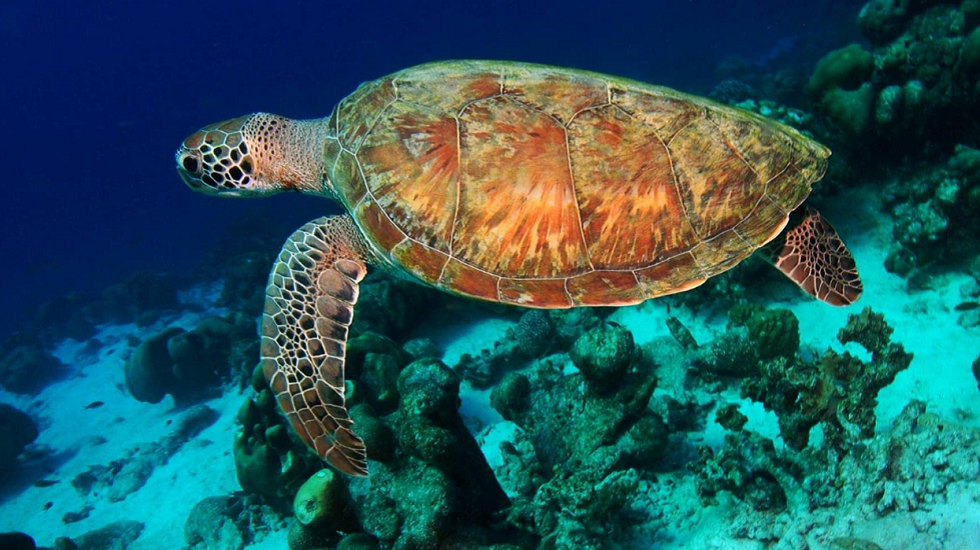 Thanks to Harbour Village, the Harbour Village Reef Foundation was founded in 2016 to support and promote research, education and conservation projects on Bonaire and internationally. Moreover, Great Adventures Bonaire is a proud 100% Project Aware and PADI Green Star Award recipient. For each PADI Certification issued, they donate $10 to the Project Aware Foundation. What's more, the team maintains a 10-tree underwater coral nursery just off shore, along with an electrified reef project and underwater webcam! In committing to and adapting the sustainable use of ocean resources for growth, well-being, jobs and the ocean ecosystem's health, Bonaire will be the World's First Blue Destination – why not check it out for yourself?
3. Marvel at Incredible Birds, Mammals, and Marine Life in Costa Rica
Dive with: Aguila de Osa Dive Center, Costa Rica
Stay at: Aguila de Osa Marine & Adventure Lodge
When: October to February
Recommended trip length: 5 days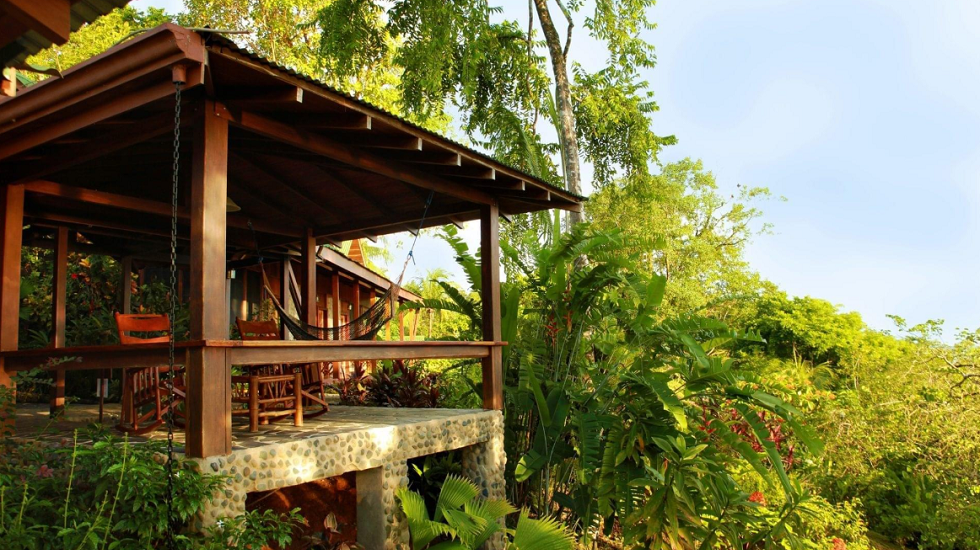 Discover the wonder of Corcovado National Park, a region home to 2.5% of the world's biodiversity. Come face to face with monkeys, frogs, sloths, 350+ bird species and beautiful butterflies. Beneath the waves, you'll find sharks, rays, turtles and more. Sustainable tourism is at the core of this resort, shaping all elements of the business whether it be educating visitors, reducing waste, conserving energy or serving up home-grown produce at the restaurant.
See Aguila de Osa Marine & Adventure Lodge
4. Swim Through Mangrove Forests and Sacred Cenotes in the Yucatan
Dive with: Scuba Libre, Mexico
Stay at: Sandos Caracol Eco Resort
When: May till September
Recommended trip length: 10 days
Enter a mystical world of sacred cenotes, Maya ceremonies and mangrove rivers with Sandos Caracol Eco Resort. The resort offers a micro animal sanctuary, home to rescue pigs, goats and rabbits. Every one of the resort's eco adventures is designed to champion and preserve the regions amazing nature, culture and wildlife. For something super indulgent, pay a visit to the eco spa for a body wrap featuring local plant extracts.
Go to Sandos Caracol Eco Resort
5. Search for Dugongs and Turtles in Southern Belize
Dive with: Hopkins Bay Resort, Belize
Stay at: Belize Underwater
When: April till June
Recommended trip length: 1 week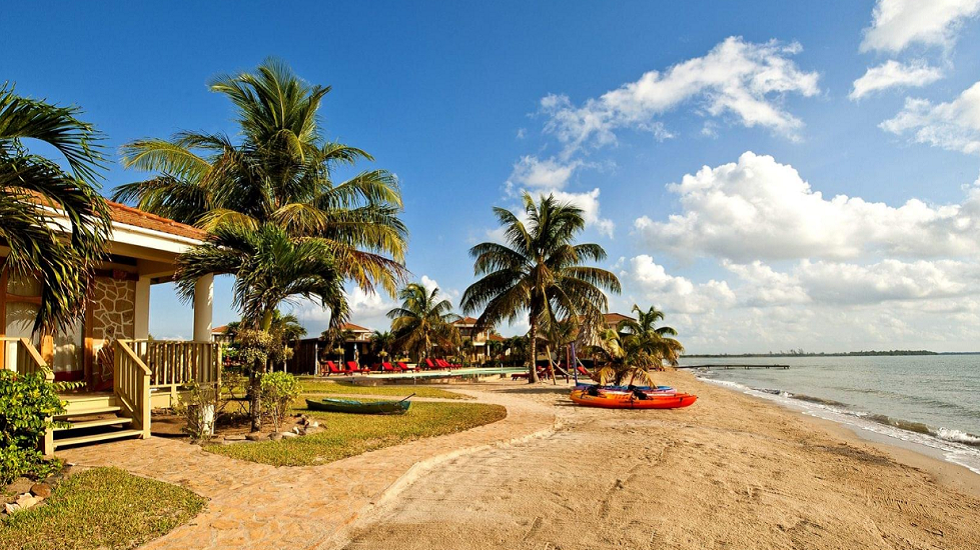 Rated number 1 for Best Value in Hopkins on TripAdvisor, this one is a no brainer. Shallow reefs, clear seas, dugongs, turtles, rays and many more incredible marine species are waiting for you to discover them. All efforts are taken to reduce the negative impact of tourism on the surrounding environment. As part of this, a portion of every booking is donated to local charities. The charities change every month to make the largest impact in the community as possible.
6. Dive on the World's First Underwater Sculpture Park in Grenada
Dive with: Eco Dive Grenada, Grenada
Stay at: Siesta Hotel
When: Year-round, though conditions are best between January and May
Recommended trip length: 1 week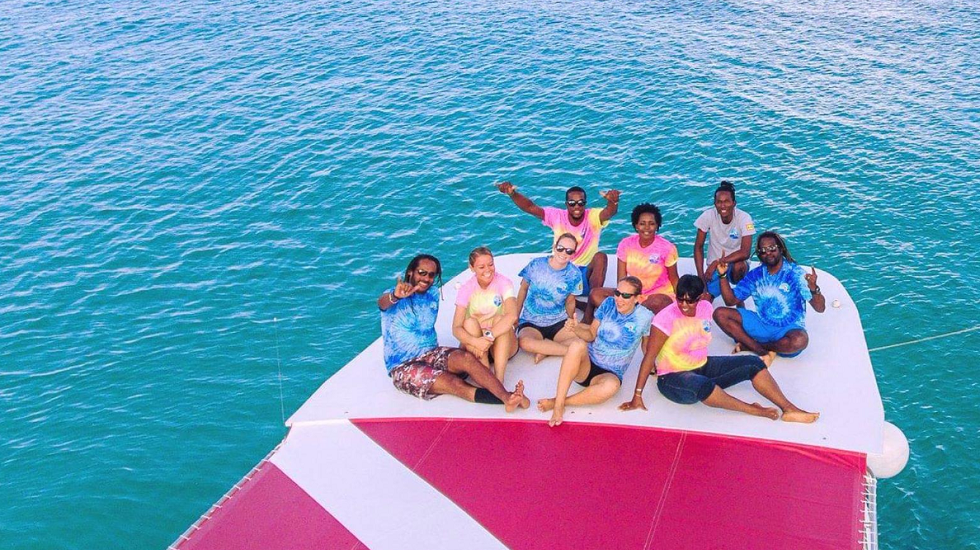 Stay at Siesta Hotel, a small and friendly resort that heats all its water via solar power and takes all steps possible to conserve their energy usage. Dive with Eco Dive Grenada, a Green Star Award Dive Center since its inception in 1996! These guys are the only dive center in Grenada with marine biologists on staff – Christine, Andre and Wayne. With close ties to the local university, the team is always involved with marine conservation efforts on the island.
7. Get Involved with Citizen Science in Blissful Costa Rica
Dive with: Connect Ocean Aquatic Academy, Costa Rica
Stay at: Santarena Hotel or Las Catalinas Apartments
When: Year round, but conditions are best between June and October
Recommended trip length: 10 days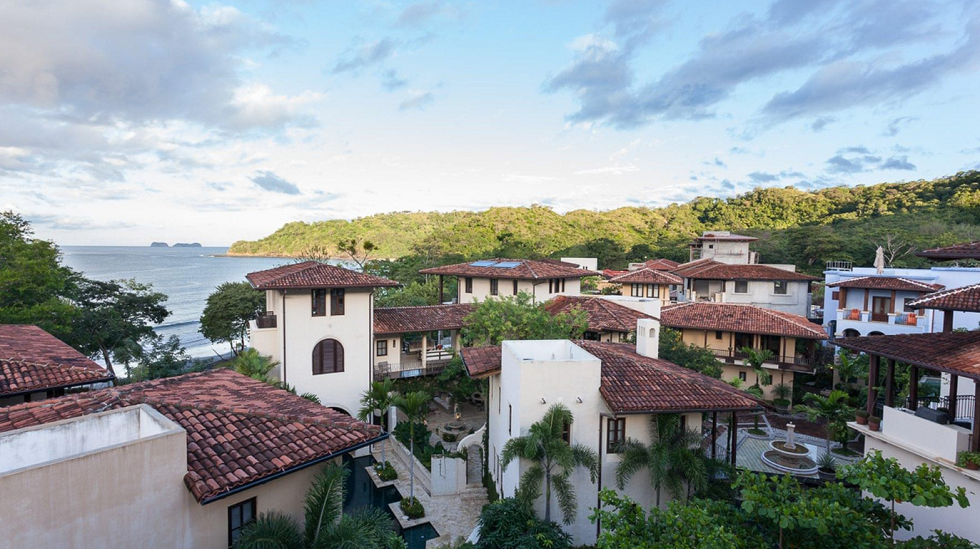 From teaching people to swim, to inspiring the next generation of change makers, ConnectOcean focus on creating hands-on activities that connect communities to the ocean. As a Dive Center they don't just explore the reefs, but gather important information that will be used to protect the waters they love. They engage divers in citizen science data collection, which is uploaded onto a GIS database to be used by scientists, conservation groups, and government organizations. They are actively working towards creating a Community Managed Marine Protected Area, and you can help – just say the word!
Learn More about Las Catalinas
Looking to visit a different location? Check out PADI Travel for more destinations around the globe!