Part of the Great Barrier Reef, Heron Island is a coral cay approximately 80 kilometers (50 miles) off the coast of Gladstone in Queensland, Australia. This tiny island has a total land area of only about 16 hectares (40 acres) – but since it's surrounded on all sides by some of the world's most remarkable coral reef dive sites, Heron Island is a dream come true for divers.
Heron Island is home to Heron Reef, a fringing platform reef with more than 30 different dive sites ready to be explored, all within a fifteen-minute boat ride from the island's wooden jetty. Heron Reef boasts significant biodiversity, supporting around 60% of fish species and 72% of coral species found throughout the Great Barrier Reef.
In 1943 Heron Island was declared an Australian National Park. This little coral cay is also located within the Great Barrier Reef Marine Park, giving the marine environment here multiple layers of long-term protection. The island is home to University of Queensland's Heron Island Research Station – one of the world's principal coral reef research stations, as well as the 200-guest Heron Island Resort.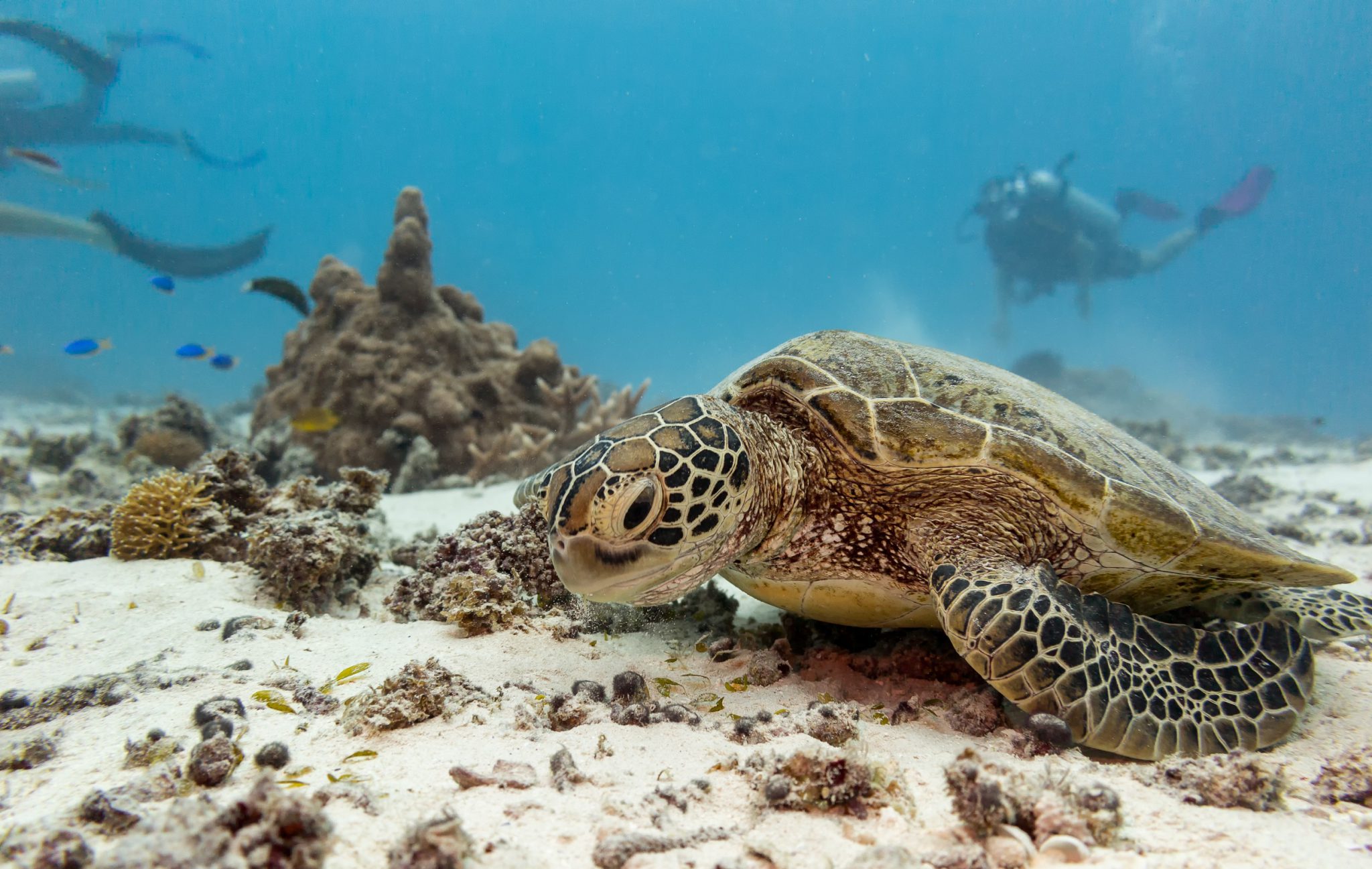 From a diving perspective, Heron Island is pretty much paradise with warm, shallow, and clear water diving just minutes from the shore. With maximum depths at about 20 meters (65 feet), divers can complete up to three dives per day with plenty of bottom time. This also means that Heron Island is an ideal location for first-time divers to earn their PADI Open Water Diver Certification. Divers can also opt to explore these world-class dive sites after dark, with night dives regularly organized.
The myriad of dive sites within Heron Reef include features like bommies (pinnacles), coral gardens, grottos, canyons, and reef walls. Notable dive sites surrounding Heron Island include Heron Bommie, Walts Bommie, Coral Grotto, Gorgonia Hole, Three Rocks, Pams Point, and so many more.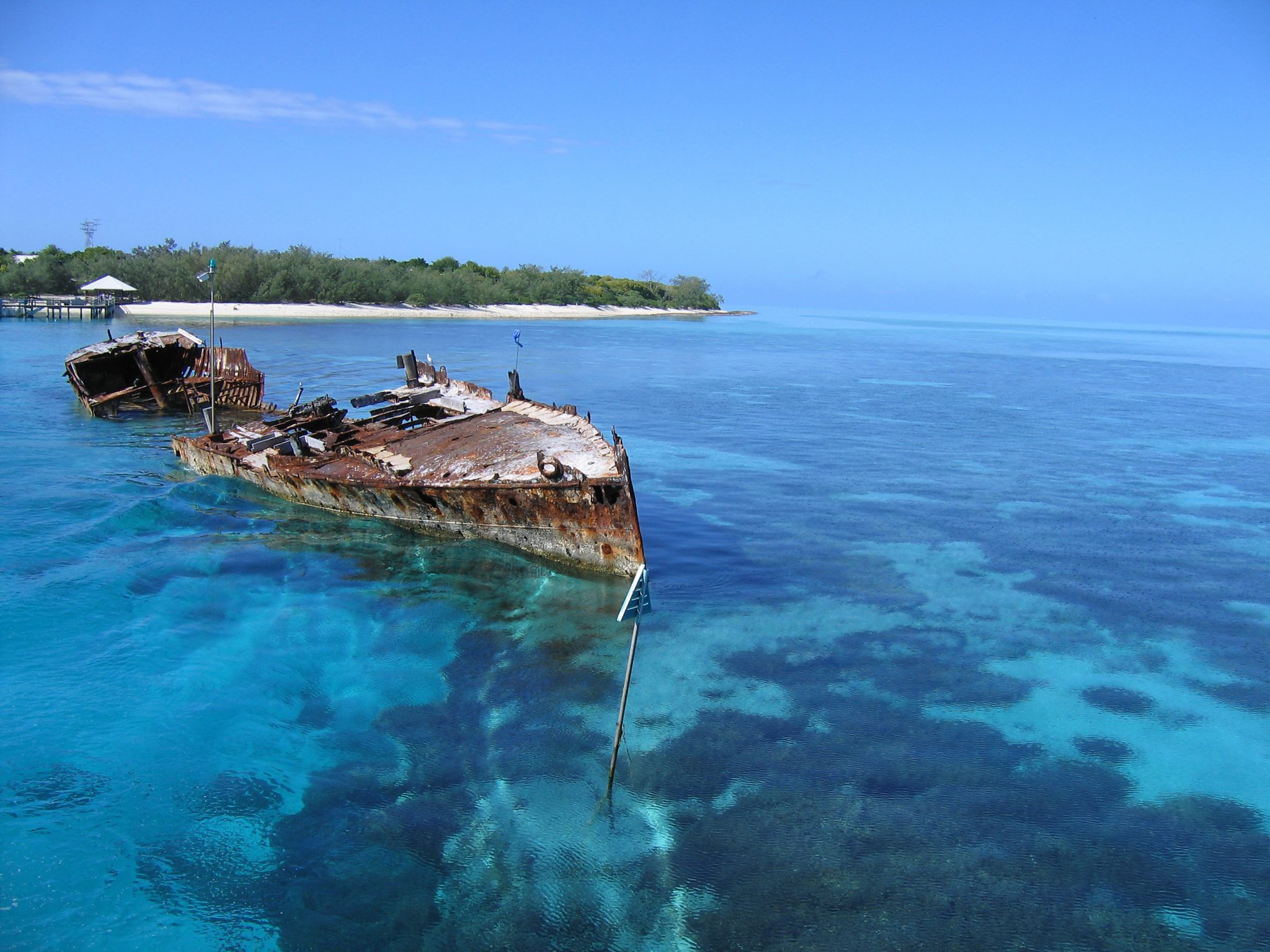 Divers that slip beneath the surface here will find themselves in a kaleidoscope of tropical colors. Look closely to discover invertebrates like nudibranchs, giant clams, flat worms, and sea stars. Glide past tropical reef fish like schooling jacks, banded pipefish, parrotfish, anemonefish, moray eels, and curious sea snakes. Encounters with marine megafauna like manta rays, shovelnose rays, reef sharks, and wobbegong sharks are extremely common. But perhaps the most commonly seen Heron Reef resident is the green sea turtle. With Heron Island being a notable turtle nesting site, it is highly likely that you'll lay eyes on several sea turtles during your time underwater here. To top it all off, migrating humpback whales are often seen swimming in the nearby Wistari Channel, so be on the lookout when top-side.
With the PADI Fish Identification Specialty Course, you and your dive buddies will enjoy diving off Heron Island even more when you're able to recognize and identify the tropical fish families and species you see.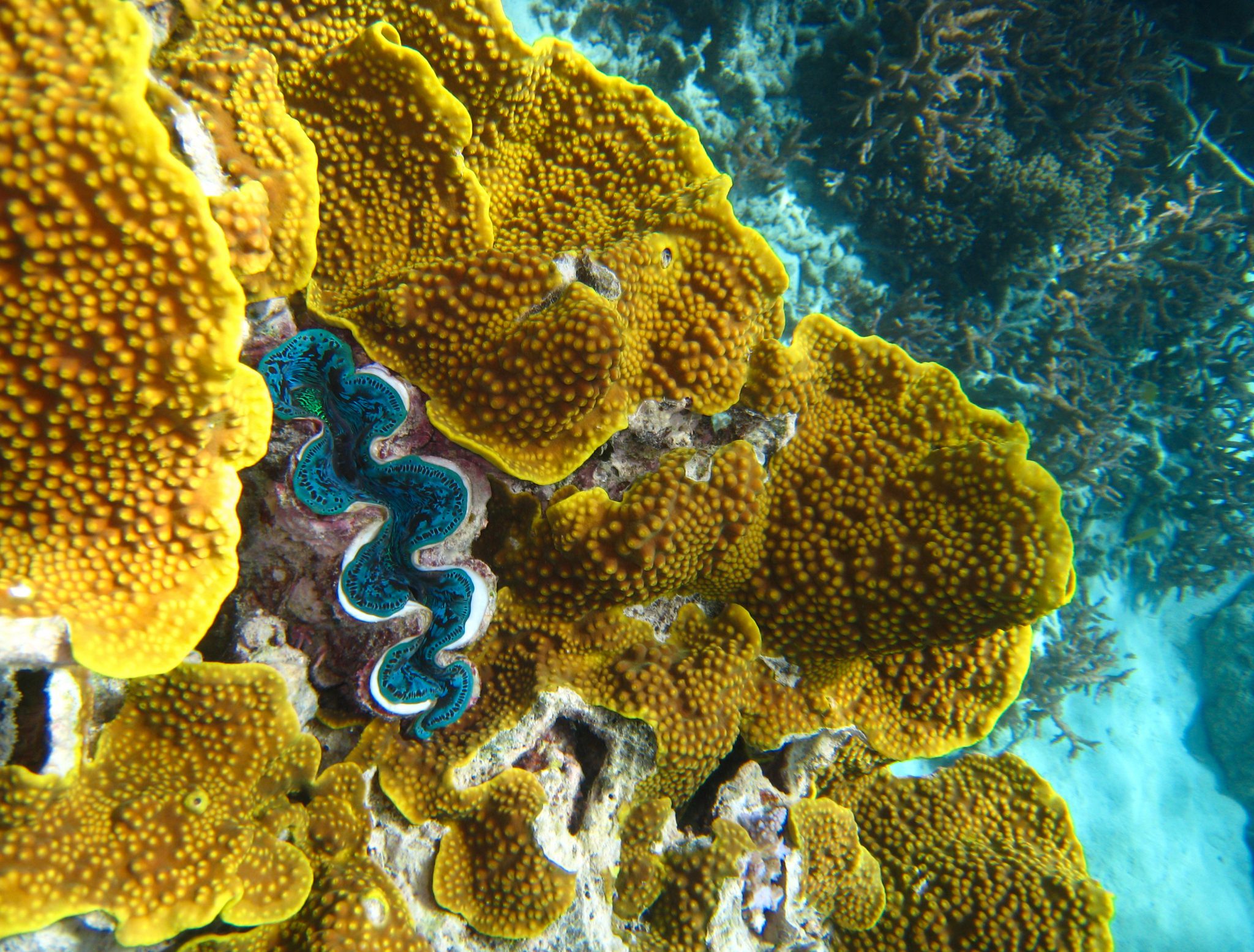 Thinking of visiting Heron Island? Divers can get there via the daily catamaran ferry from Gladstone, as well as by scenic seaplane or helicopter ride. Day tripping to Heron Island is possible only via liveaboard. Before you plan your trip, check out PADI's 'Diving in Queensland' page.