Not ready to quit your day job for a full-time scuba diving job? These scuba diving side hustles are a perfect way to combine your passion while benefitting your wallet.
Were you recently scuba certified or have you always been obsessed with the underwater world? If making money while scuba diving intrigues you, then this article is for you. If you are looking to turn your new favorite hobby of scuba diving into your next side hustle, or if you have been a diver for years and are looking to expand upon your hobby, there are many outlets for making money while diving that don't have to be a full-time career. 
Whether you are a seasoned pro, a passionate new diver or someone considering a scuba certification, there are several ways to make money scuba diving. Below we've compiled some obvious and not-so-obvious ways to cash in on your passion.
---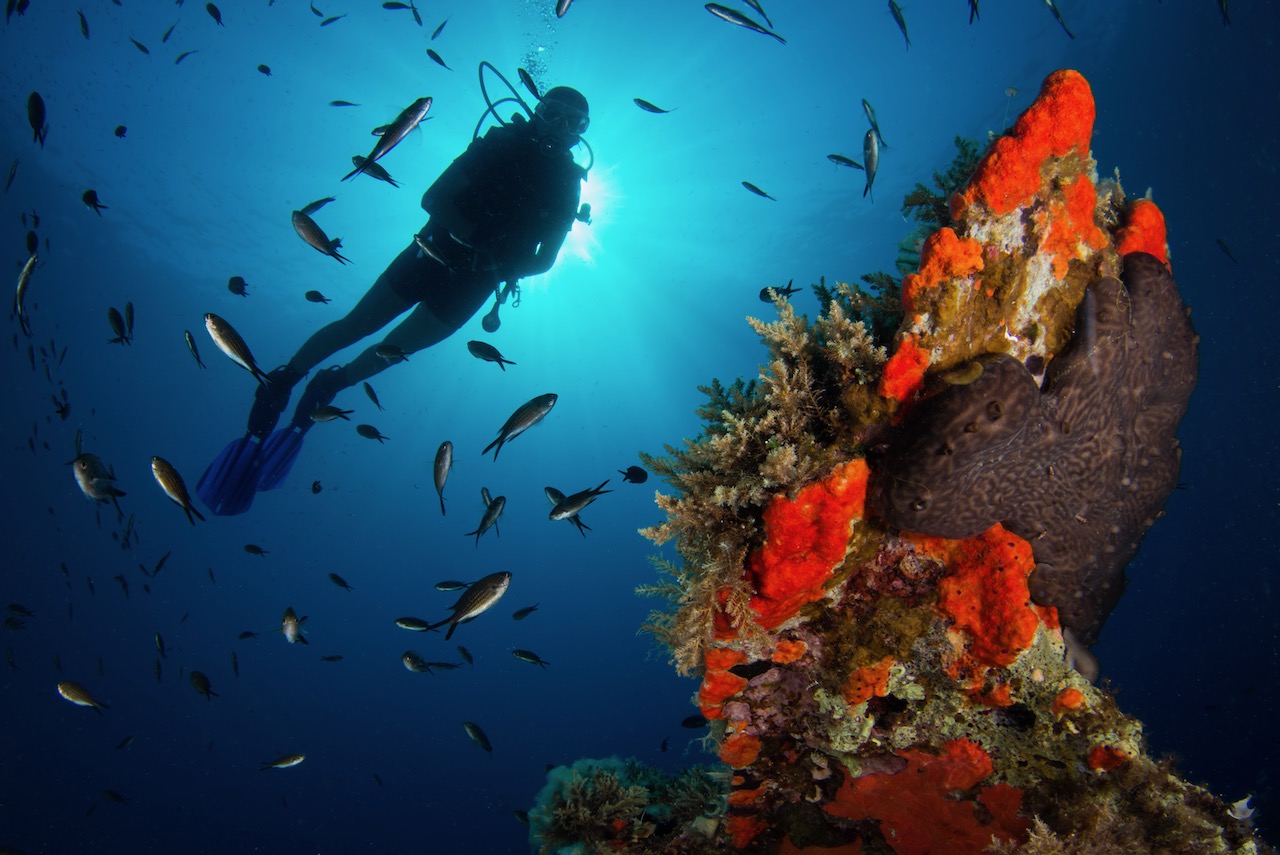 Underwater Model
Ready to strike a pose underwater? If you have great buoyancy and air consumption, then lending your dive skills to an underwater photo shoot might be for you. With some networking, you may be able to land a gig as an underwater model. The likely employer? Scuba diving gear manufacturers and tourism boards who are looking to promote diving at their destination.
---
Show Diver
From the mermaids of Weeki Wachee Springs in Florida to Cirque Du Soleil safety divers in Las Vegas, Nevada. If there is an underwater production taking place, chances are that scuba divers are involved, either as the main entertainment or in the background as safety divers.
---
Search and Recovery Diver
Search and recovery divers dive in less-than-ideal conditions but for the good of others. Many law enforcement agencies utilize dive teams when they need to take their investigation underwater. And in some cases, scuba-certified civilians are able to be a part of the dive team. Compensation varies but this could also be a volunteer role if you are not already employed by the police station. If you feel called to help after a tragedy, check with your local police department for their dive team requirements. And, consider enrolling in the PADI Search and Recovery Diver specialty course or a Public Safety Diver™ specialty course.
---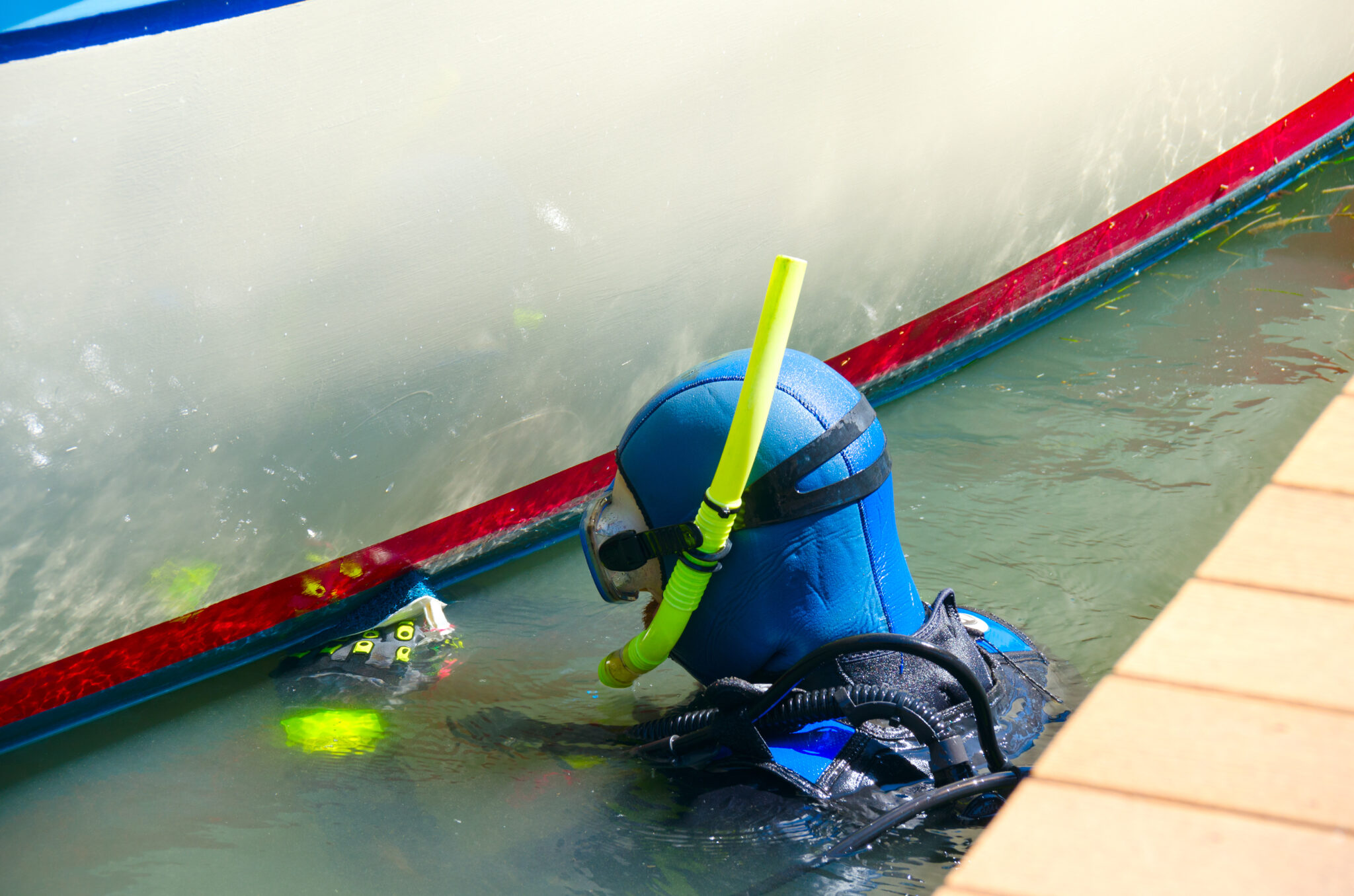 Underwater Boat Hull Cleaner
If you don't mind diving in low visibility and you are someone who finds peace in cleaning, then a side gig as a boat hull cleaner might be for you. Most job postings for this type of work only require a scuba certification. Prior experience is always a plus. A quick Google search will turn up results for many opportunities at your local marina.
---
Underwater Photographer or Videographer
If you are a talented underwater photographer or videographer with a library of underwater images, commissioning your photos is a great way to break into the industry. Consider pitching to Scuba Diving magazine or selling your photos to a tourism board.
---
Scuba Diving Pro: Divemaster or Scuba Instructor
Many divers turn their passion into a full-time career as a PADI Divemaster or PADI Instructor. But there are many opportunities to be a PADI Pro part-time, if you aren't ready to quit your day job. Reach out to your local dive shop to find out if they are hiring or check the PADI job board here.