So you've been thinking about learning to dive for a while, and you're finally ready! What's next? Finding a PADI dive centre for your PADI Open Water Diver course and getting booked in is the next logical step. But with all the choice out there, how do you prepare for the course?
Do some research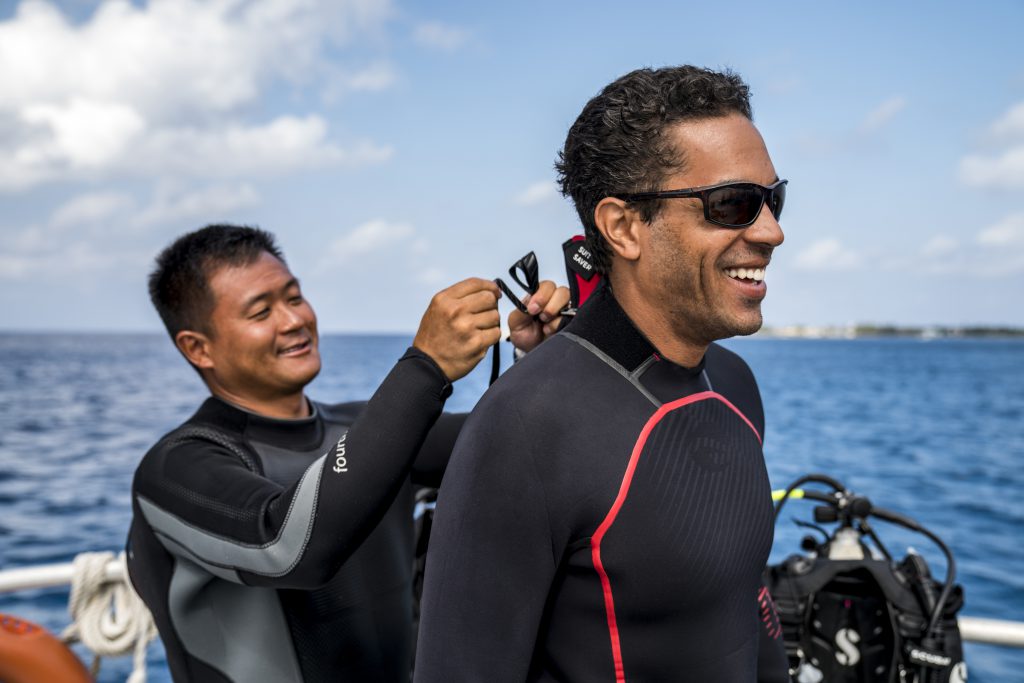 Think about where you would like to go diving, and when. In some parts of the world the water is warm all year round; others, less so. Learning to dive in colder waters will provide excellent training and diving experience, but also requires more equipment, such as thick wetsuits and boots, and maybe even hoods and gloves. If you feel the cold easily, or don't handle hot climates well, check the water temperatures around your dream dive location for different times of the year, or ask your potential dive centre what exposure suits they'd recommend.
It's also good to think about what you want to get out of the course. If you're someone who learns better in smaller groups or on an individual basis, try contacting a few dive centres to ask what their class sizes are, or see if they can offer one-to-one lessons. Similarly, if you feel a bit nervous or you're not too confident in the water, ask your dive shop where students start their training – not all centres have a regular swimming pool to train in, but often use areas like a sheltered sea-pool instead. This way, you'll know what to expect when you arrive.
Don't worry about the gear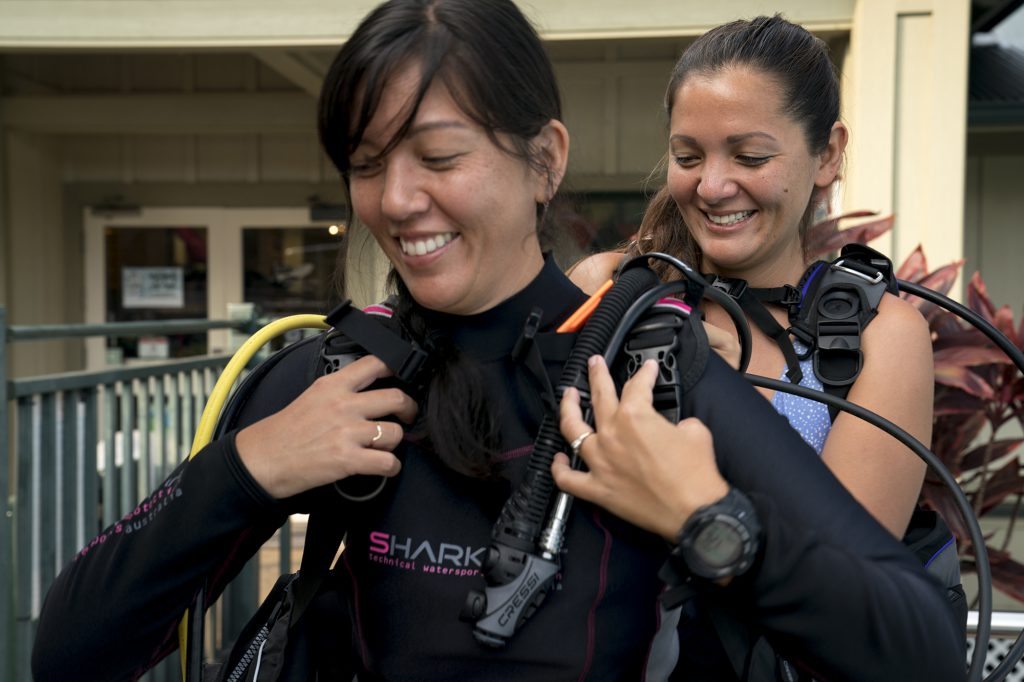 Many new divers worry that they should have all their own gear before they even start the course. Don't! Your dive centre will supply you with everything you need. Give yourself time to learn to dive using different types of equipment, as this will help you to find out what suits you best before investing. Talk to your new dive buddies and instructors – they'll be able to give you advice on the best entry-level equipment. Most new divers start off buying at least their own mask, fins, and computer, but it's fine to buy these after your course! Your dive shop can talk you through the options available.
Prepare for the Open Water course mentally AND physically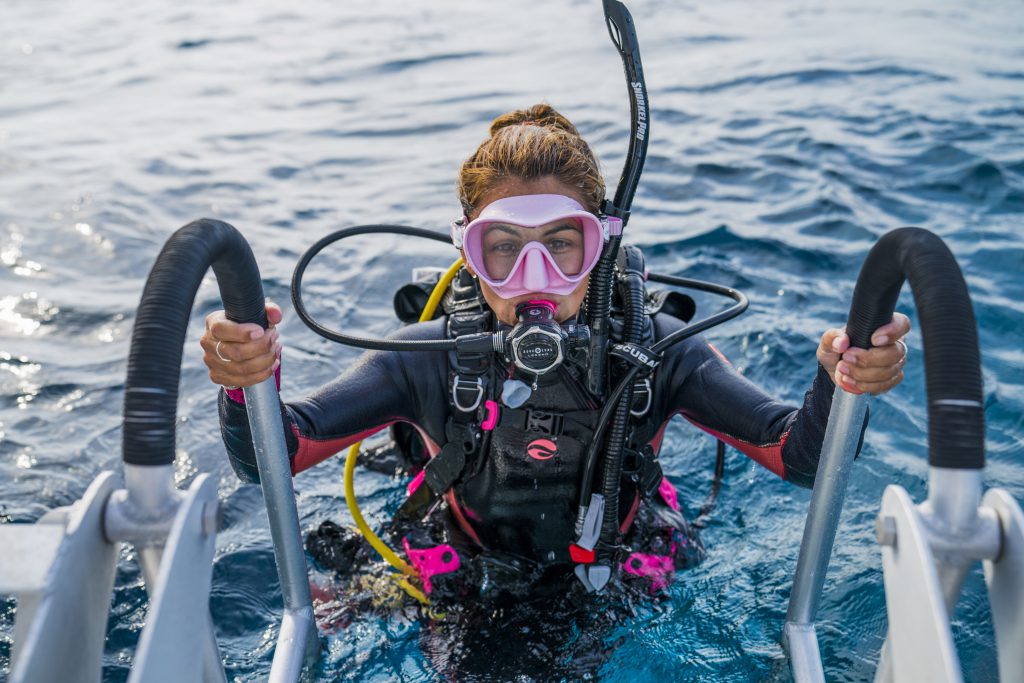 The open water course is a lot of fun, and very rewarding! But it's challenging too, so you should expect a little physical exertion – carrying heavy gear in a hot climate, for example, and plenty of action in the water! Try these easy exercises for divers before your course.
You'll also be required to complete a waterskills assessment, but don't worry – no one's expecting you to be an Olympic swimmer. If you're not too sure about swimming more than 100m, or about floating in water too deep to stand up in, then perhaps think about taking a couple of swimming lessons before starting your course. This will fill you with confidence when the time comes, and will certainly help your diving skills too.
Done right, diving is a safe and enjoyable activity for everyone, from children to adults. Doing a bit of research first, and thinking about what you'd like to get out of the course, will help you to make the right choices when it comes to your first ever diving experience, leaving you with great memories and a love for diving!
Now you've started to prepare for the PADI Open Water course find a PADI dive shop to get started!
---
About the Author
Originally from the UK, Liz Wilkie has been working, writing, and diving her way around Asia, Australia, and Europe since 2010, and is currently a PADI MSDT in Cyprus. She's trained in Thailand, the Philippines, and Indonesia, and teaches English Language during the off-seasons. You can find out more about Liz here and here