Jacques Cousteau, the French marine explorer, is a pillar of the discovery of famous dive sites, plus a pioneer in the diving industry. He's widely known as the father of scuba diving and marine conservation, having actually crafted some of the first pieces of recreational scuba gear. The monarch of the diving industry is often pictured with an iconic red beanie hat and is known for his exploration ship, Calypso. Below, we've rounded up some of Cousteau's favorite dive destinations!
Cousteau sailed the world for much of the 20th century. As a result of his experiences, he is became an inventor, filmmaker and conservationist advocating for ocean exploration, all while educating millions of people about the Earth's oceans through his TV series and books. Cousteau's favorite dive destinations are highly sought after today by scuba divers around the world. His expert recommendations have been passed down through generations of the diving community.
---
Cousteau's Life Over the Years
In 1943 Cousteau co-invented the Aqua-Lung, a breathing device for scuba-diving. This developed into what we now know as a regulator. In 1951, he began going on yearly trips to explore the ocean on the Calypso. In 1968, he produced a television series called The Undersea World of Jacques Cousteau, which ran for nine seasons. Millions of people followed Cousteau and his crew as they created intimate exposés of marine life and habitats across the globe. It was during this time that Cousteau began to realize how human activity was destroying the oceans. Cousteau also wrote several books, including The Shark in 1970 and Dolphins in 1975 and lastly, Jacques Cousteau: The Ocean World in 1985. With his celebrity and the support of many friends and colleagues, Cousteau founded the Cousteau Society in 1973. The purpose of this society was to raise awareness of the underwater world.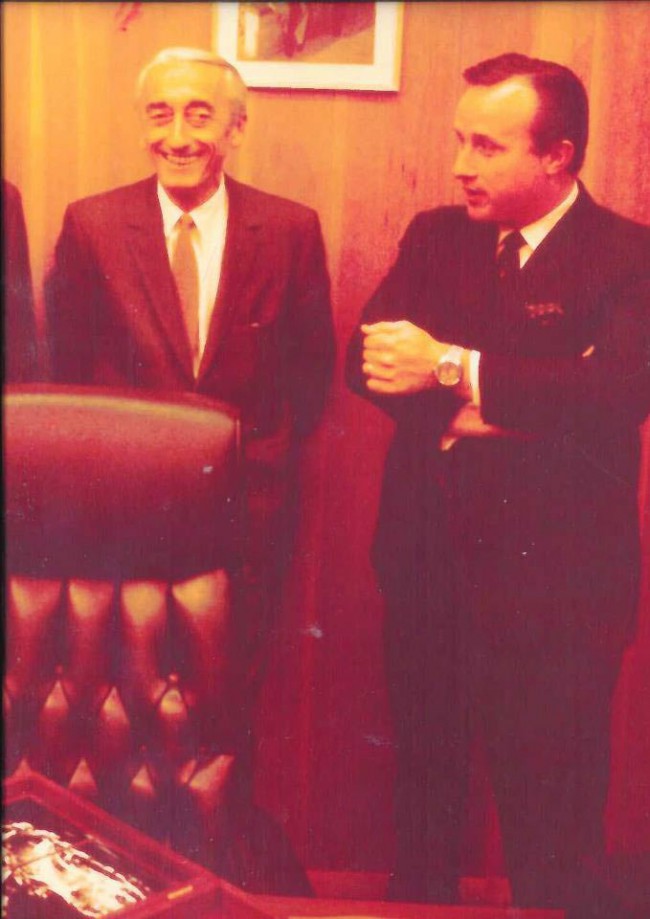 Jacques Cousteau could be classed as one of the 'original influencers'. Before travel and scuba diving appeared on our Instagram feeds, Jacques Cousteau inspired the world through his famous ocean exploration documentaries. Recommendations from Cousteau are well-loved, even decades later. Sites that he discovered and praised over 50 years ago are steadfast diving meccas today. Let's travel through Cousteau's favorite dive destinations around the globe.
---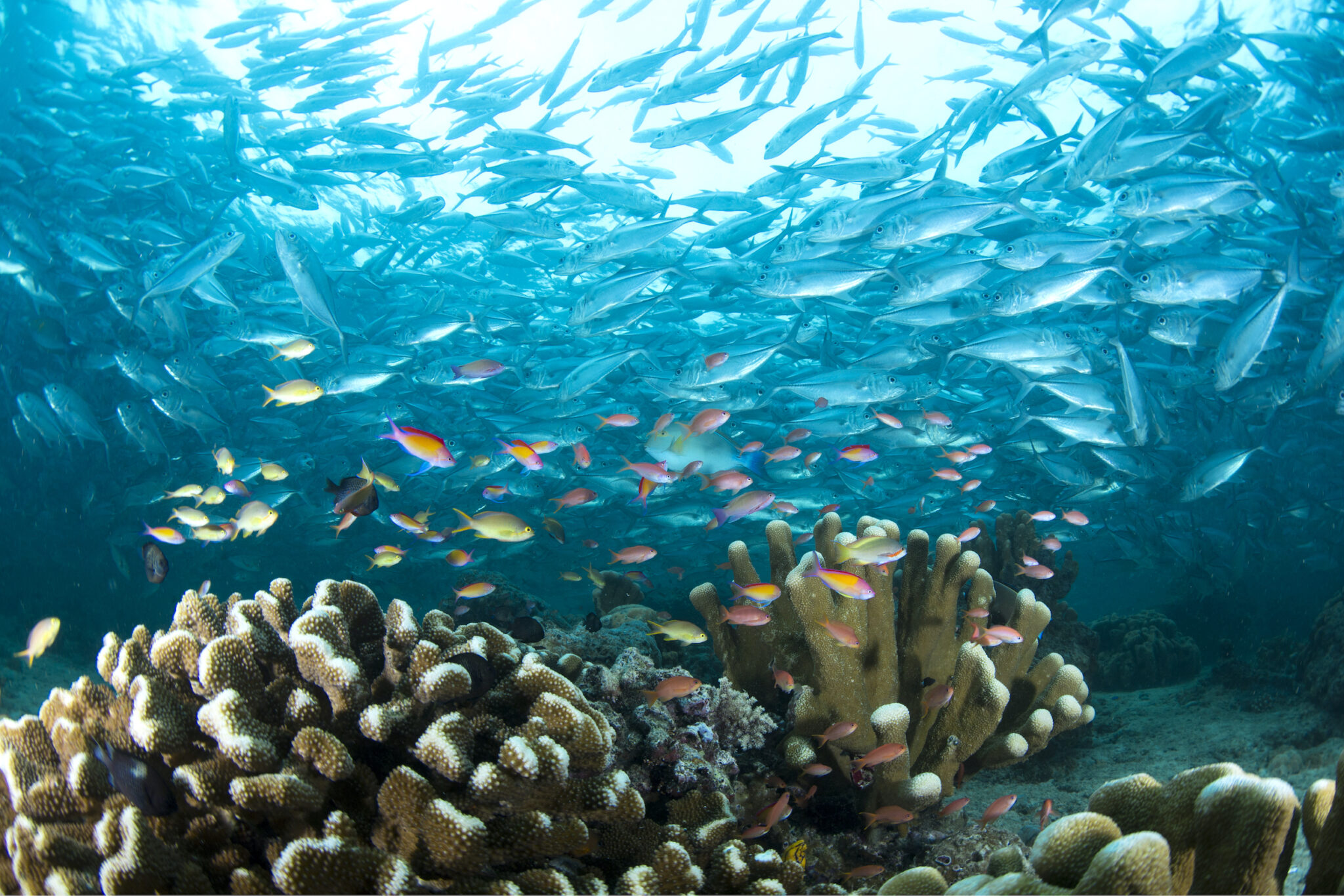 Sipadan, Malaysia
Sipadan, a Malaysian island just off Borneo's east coast, became famous following Cousteau's early 1980s film Ghost of the Sea Turtles. Cousteau commented on the area, "I have seen other places like Sipadan 45 years ago, but now no more. Now we have found an untouched piece of art."
This location boasts more than 3,000 marine species and corals, plus a large number of turtle sightings. The nutrient-rich currents entering this area attract small and large fish, sharks, and turtles. You can also expect to run into hammerheads or thresher sharks occasionally here, too.
Important diving information: Sipadan has been protected since 2002, so there are no resorts on the island and divers can only visit by day boat. The regulations only allow 120 divers on Sipadan each day between 8:00am and 3:00pm. Most dives here are drifts, with moderate to strong currents in a few places. An Advanced Open Water certification or a minimum of 20 logged dives is required. It's important to note that only 176 permits are issued a day, so dive access is not guaranteed. It is recommended that divers secure a permit before arrival to ensure a smooth trip. Booking far in advance, a longer stay, and going off-season up your chances of securing access.
Best time to go: The weather and diving in Sipadan are great year-round. Currents are strongest between January and March, while turtle nesting and the best visibility are found here from May to August.
---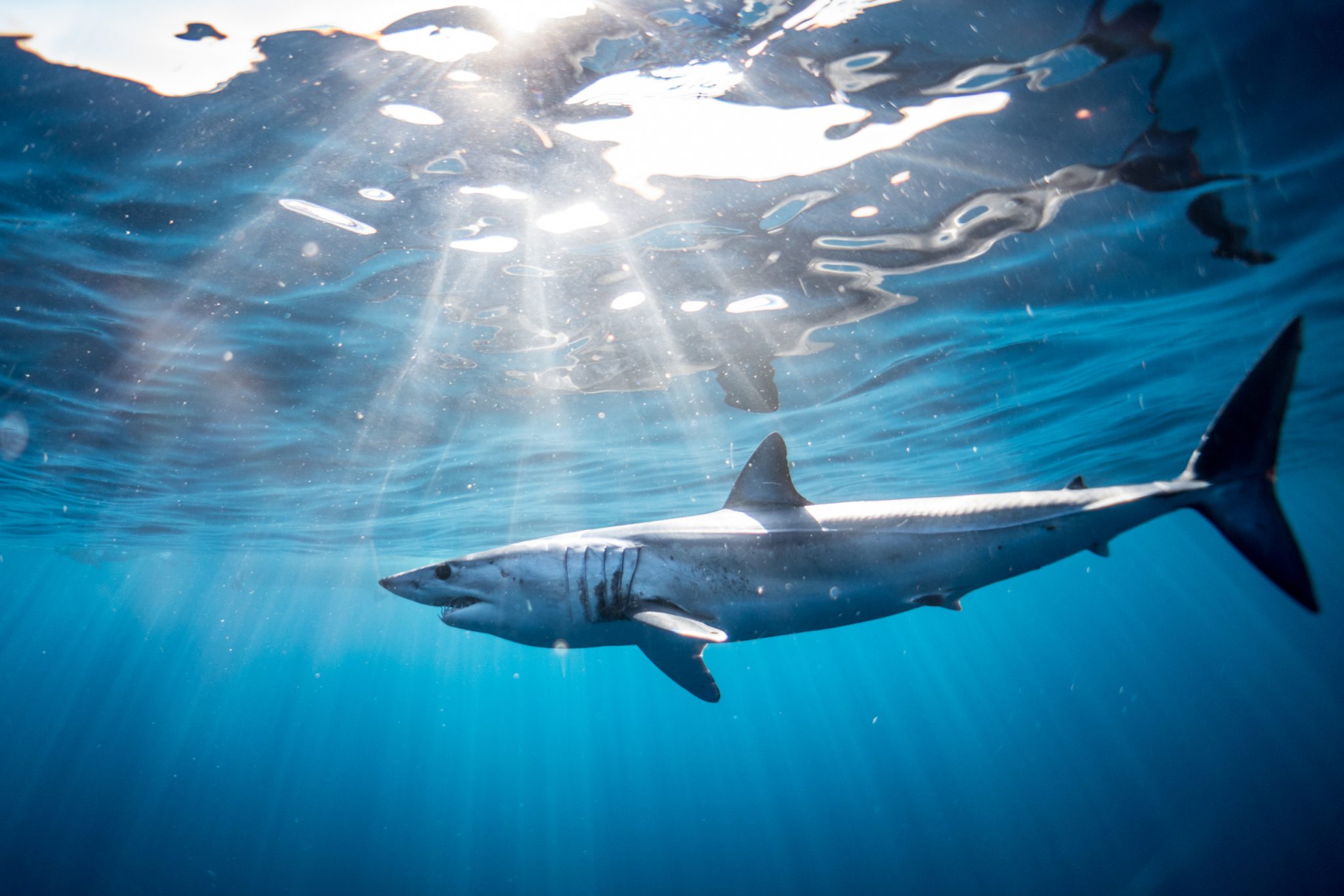 The Sea of Cortez, Mexico
Cousteau considered the Sea of Cortez, now known as the Gulf of California, as "the world's aquarium."
At 25 million years old, this deep gulf brims with marine life and is thought to be one of the most diverse seas on the planet. Among its residents, you'll find the world's widest variety of dolphins and whales, rays, turtles and sharks, like the whale shark, the hammerhead and the mako, as well as over 900 species of other fish. The Sea of Cortez is a must if you love sea lions! There's eve a native colony that will nibble on your fins if you get close enough.
Important diving information: Given this is such a large area, there are dives to cater to every experience level. Beginners can check out Cabo Pulmo, La Paz, and Los Cabos. For explorers with a few more dives under their weight belt, the Midriff Islands, El Bajo or Gordo Banks are worth a visit. Head to Isla San Pedro for hammerheads and Los Islotes to swim with sea lions. Divers may encounter whale sharks in the fall, and winter brings the opportunity to swim with humpbacks, sperm whales, rays and mobulas.
When to go: This site is a balancing act. Water is warmest from August to November, so that is a popular time for liveaboards and hammerhead shark sightings. The water cools down from December to March, making it prime time for spying animals, like octopuses, whales, and sea lions.
---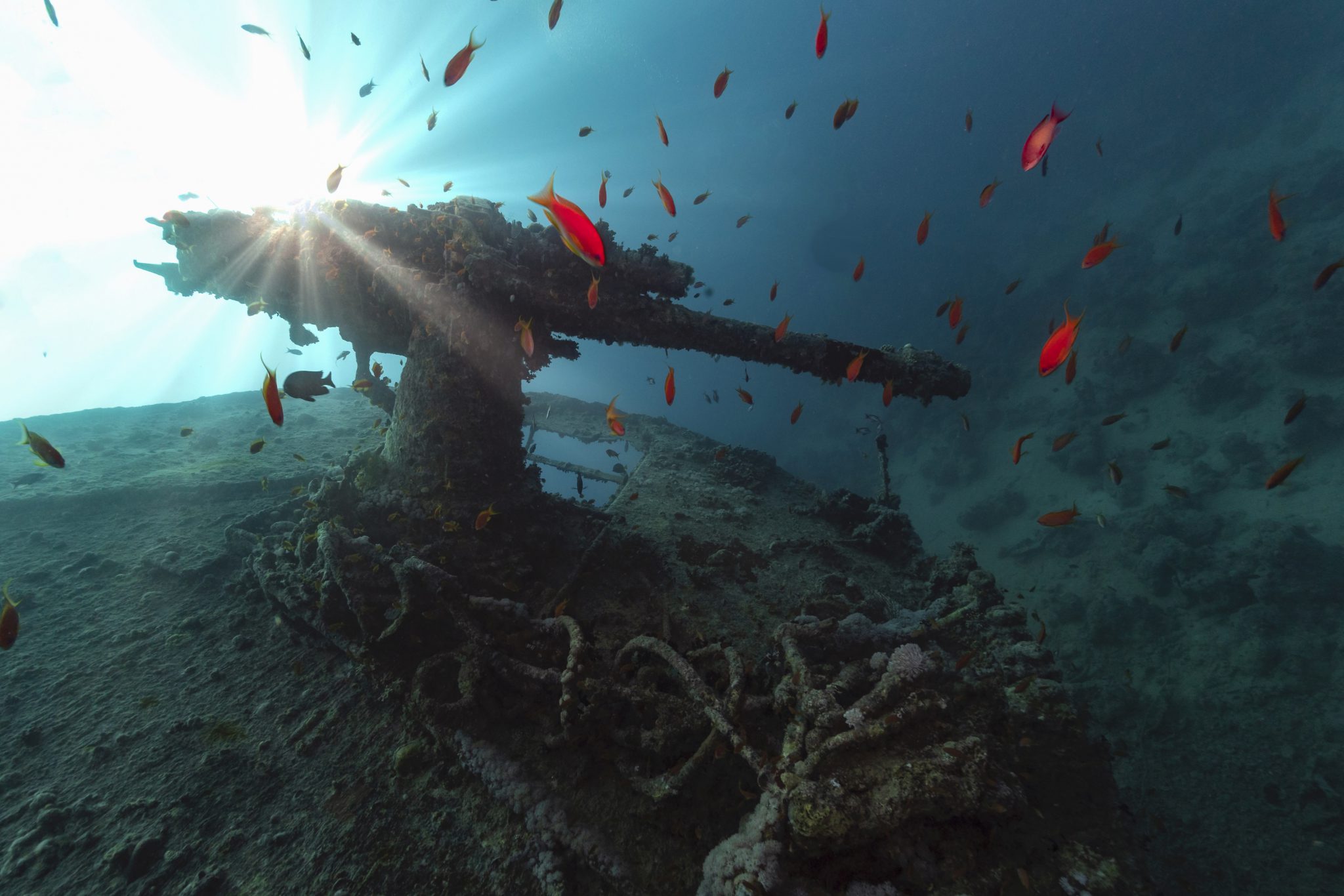 SS Thistlegorm, Red Sea, Egypt
This World War II gravesite was largely forgotten until Cousteau featured the site in his hit series The Living Sea, The Silent World in the 1950s.
In 1942, the SS Thistlegorm was hit and sunk by German air bombers off the coast of Egypt. Most of the cargo survived, making the site a cornucopia of WWII artefacts. Think preserved motorcycles, guns, trucks, airplane parts and more. Over the decades, a bustling artificial reef developed on the wreck, making it home to a diverse array of marine life.
Egypt's reefs are famously full of bright corals, schools of fish, and wonderfully calm and clear conditions year round. Due to the excellent visibility and the easy access to excess depths, it's an attractive location for technical diving and training.
When to go: If hammerhead sharks are on your bucket list, then head to Egypt between June and September. This is also when the water temperature is at its warmest. The best time to spot a whale shark is between May and August, although they have been known to be spotted at any time of year.
---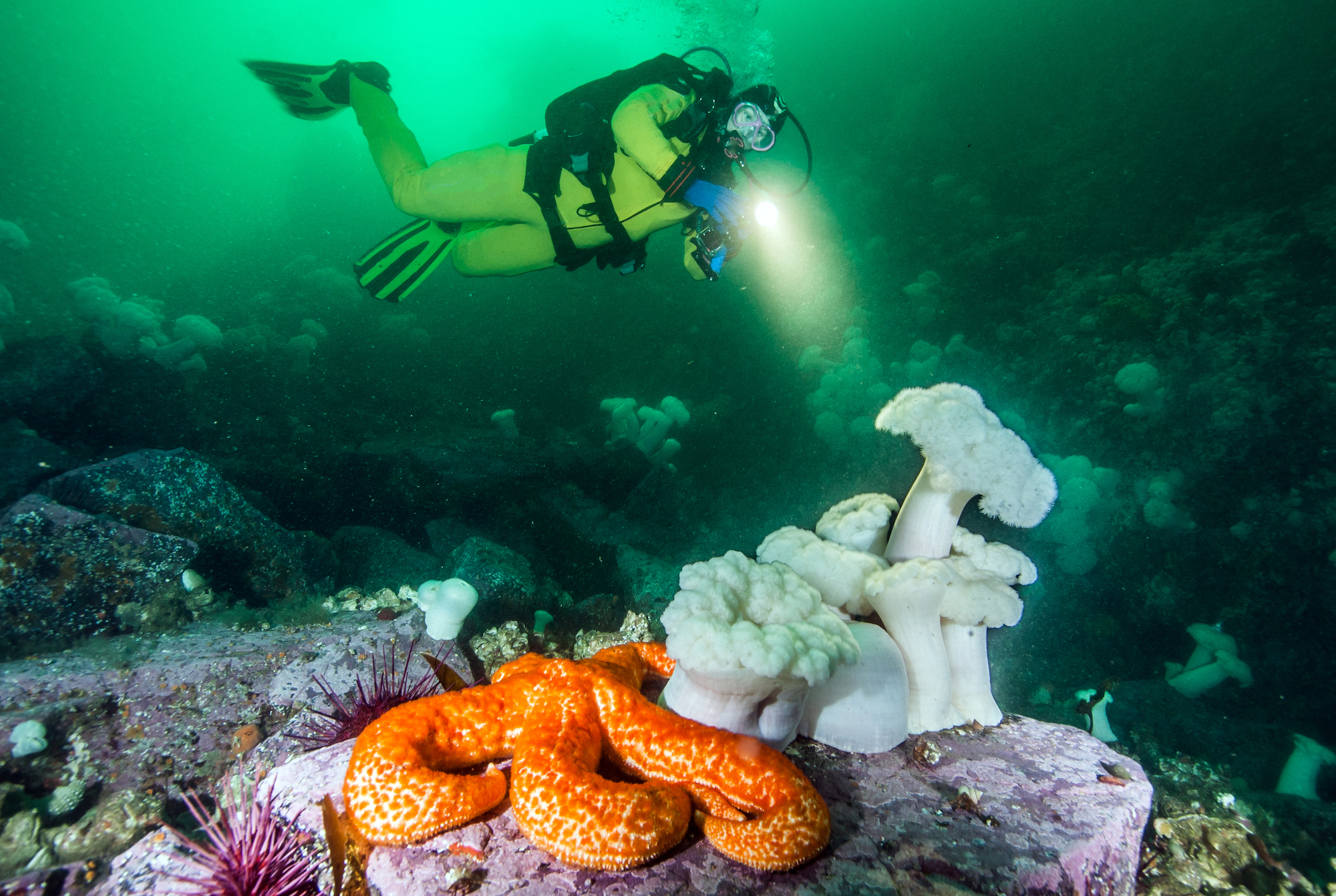 Vancouver Island, Canada
Vancouver Island, on Canada's west coast, holds over 17,000 miles (27,000km) of coastline. Cousteau said of the area that it's "the best temperate-water diving in the world and second only to the Red Sea."
Today, diving around Vancouver Island still ranks among the best in North America, many calling it Cousteau's favorite dive.
The current-fed waters in this area are rich in plankton and marine life, including prehistoric-looking wolf eels, bluntnose sixgill sharks, seals, sea lions, giant Pacific octopus and well-loved sea otters. This island is an underwater photographer's dream site, with its vivid colors.
Important diving information: With more than 2,000 miles (3,000km) of shoreline, the island offers scores of diving options. If you love wrecks, check out the nonprofit Artificial Reef Society of British Columbia, which has sunk diver-safe ex-warships and one Boeing 737. Browning Pass Wall is covered in corals and anemones. Remember that Canadian waters are cold, so divers need a drysuit certification. A dive light is also recommended to retain the sites' stunning colors as you descend.
When to go: The waters of Vancouver Island are easiest to access in the summer months, when the weather is warmer and the skies clear.
---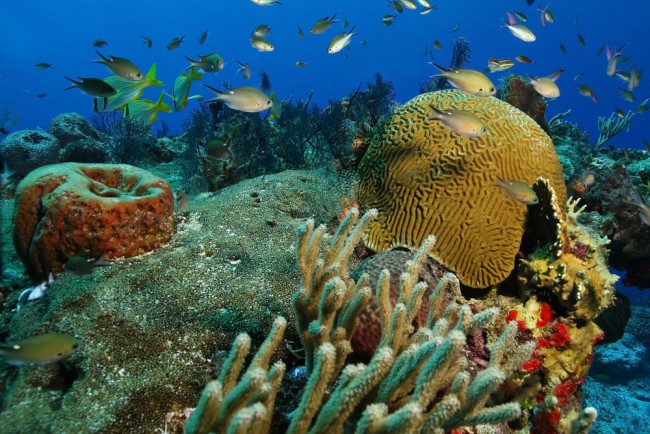 Cozumel, Mexico
In the early 1960s, Cousteau stated, "Cozumel is one of the best places around the world for diving, thanks to its fantastic visibility and its wonderful marine life."
As a popular destination for dive vacations, you've likely heard of Cozumel. This island is famous for its relaxing drift dives through incredible coral reef ecosystems. Over 25 kinds of coral and over 500 species of fish reside here, including several endemic species, like the toadfish. All combined, it's not hard to see why many call it Cousteau's favorite dive destination.
Nearly all of the dive sites here are located on the western side of the island, although there are some sites on the windward side that require favorable weather conditions and an Advanced Open Water certification. Dives here usually include sightings of many fish, lobsters, turtles and eagle rays in the right season.
Important diving information: Cozumel is an island off the coast of Mexico's Yucatan Peninsula, so you need to take a ferry from Playa del Carmen on the mainland or fly into Cozumel's airport to get there. Divers can stay on Cozumel itself, or make it a day trip. The marine park around Cozumel houses a large number of dive sites, making this site accessible for divers of any level, but a drift diving certification may be useful. Become a PADI Drift Diver and explore one of Cousteau's favorite dive destinations here!
When to go: Cozumel has great diving conditions all year. December to April is generally the most popular time to visit Mexico given its warm winter weather. From May through November, however, the waters are even warmer, the crowds are smaller and the prices can be lower—but note that hurricane season runs from June through November, and historically the chance of a hurricane is strongest from August through October.
---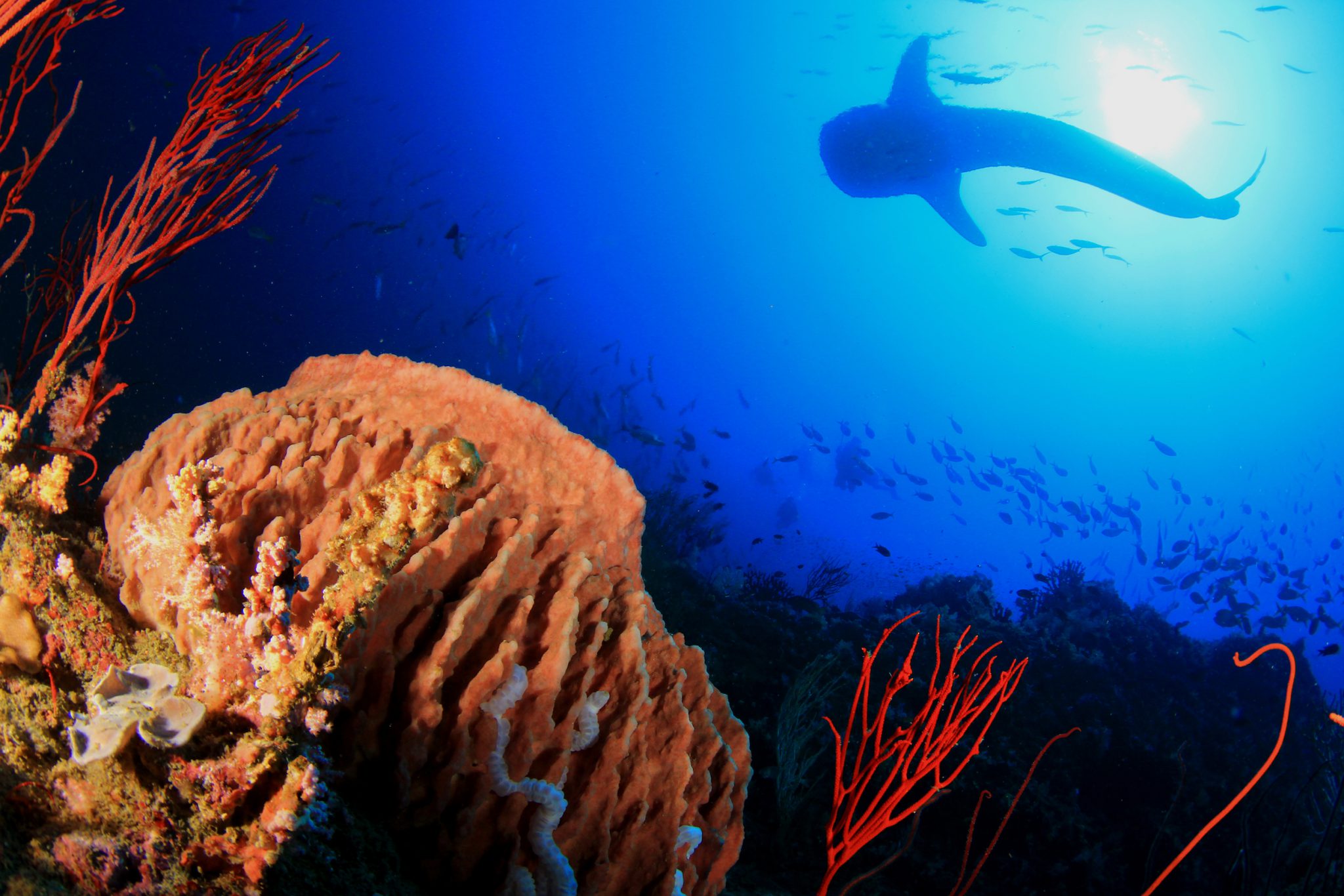 Richelieu Rock, Andaman Sea, Thailand
It's unclear exactly where the name "Richelieu Rock" came from. One version of the story says Cousteau named the red-to-purple, coral-laden rock after the famous red robes and hats of 17th-century Cardinal Richelieu. While others say it was named after Andreas du Plessis de Richelieu, the only non-Thai Commander in Chief of the Royal Thai Navy.
Either way, the site is nothing short of all the requirements to be classed as Cousteau's favorite dive destination!
This horseshoe-shaped reef is located in what's now known as the Mu Koh Surin National Park in the Andaman Sea off Thailand. Although it is closer to Burma. A highlight of the site is a towering limestone pinnacle rising up from around 164 feet (50m) deep to just below the water's surface, which brims with marine life.
This rock crop is an underwater photographer's dream. Nudibranchs, seahorses, shrimp and moray eels all flock to the coral-coated rock. Pelagic animals are common in the area as well, since the arched formation is a considerable distance from the shore. It is also considered one of the best places in Thailand to encounter manta rays and whale sharks!
Important diving information: Richelieu Rock is part of the Mu Koh Surin marine park, which is open every year from October 15 to May 15, and closed the rest of the year for the wet season. There is a nominal fee to enter the park, which is usually wrapped in the price of an organized dive trip. Day trips to the rock are available, but most divers opt for liveaboards that include a stop at Richelieu. The formation goes as deep as 115 feet, so an advanced diving certification will give you more access to the site.
When to go: The park is open 24/7 from mid-October to mid-May, when the weather in Thailand is generally hot and dry. The peak whale shark spotting season in the area is from February to April.
---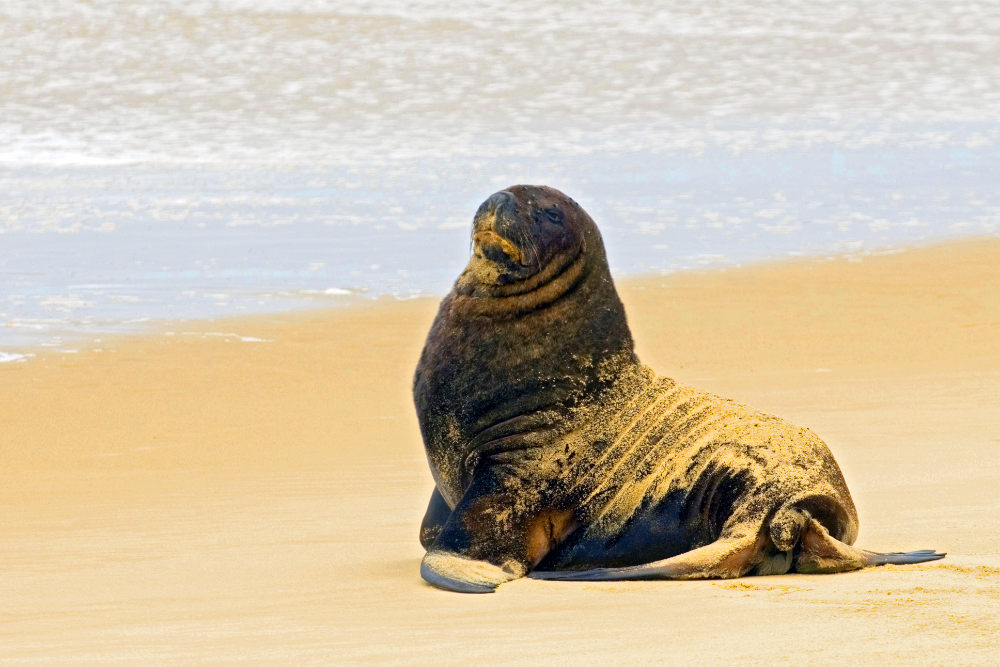 Poor Knights Islands, New Zealand
A group of islands lie 15 miles off the coast of New Zealand's North Island. At first, it might not seem like a great diving location, but the lush visibility and abundant marine life were enough to rate these islands in the top 10 of Cousteau's favorite dive destinations, and possibly even as Cousteau's favorite dive.
The Poor Knights Islands are the remains of volcanoes that formed part of the Pacific Ring of Fire. Now, the islands create a marine reserve with over 50 recognized dive sites, including the world's largest sea cave! The underwater diversity includes everything from kelp forests to sea walls, sandy areas, coral and caverns. Divers can also explore two purpose-sunk wrecks onsite. The underwater life here is teeming with larger marine mammal sightings, such as dolphins and several whale species.
Off the tip of New Zealand's North Island, the cliffs create a subtropical water paradise for dolphins, orcas and rays. As well as huge groups of bull rays and stingrays often sighted at several of the island's dive sites.
From the moment you arrive, it's clear you don't dive around Poor Knights Islands, you dive in them. That's to say there's no shortage of grottoes, chimneys, tunnels and archways to venture into. Healthy fish populations create galvanic displays below the waves. Swim through huge clouds of pink and blue mao mao hiding in volcanic arches or drift over kelp forests with snapper and trevallies.
When to go: Winter (May-October) has better visibility (over 30m/100 feet on good days), while the remaining summer months (November-April) have more plankton and marine life.
---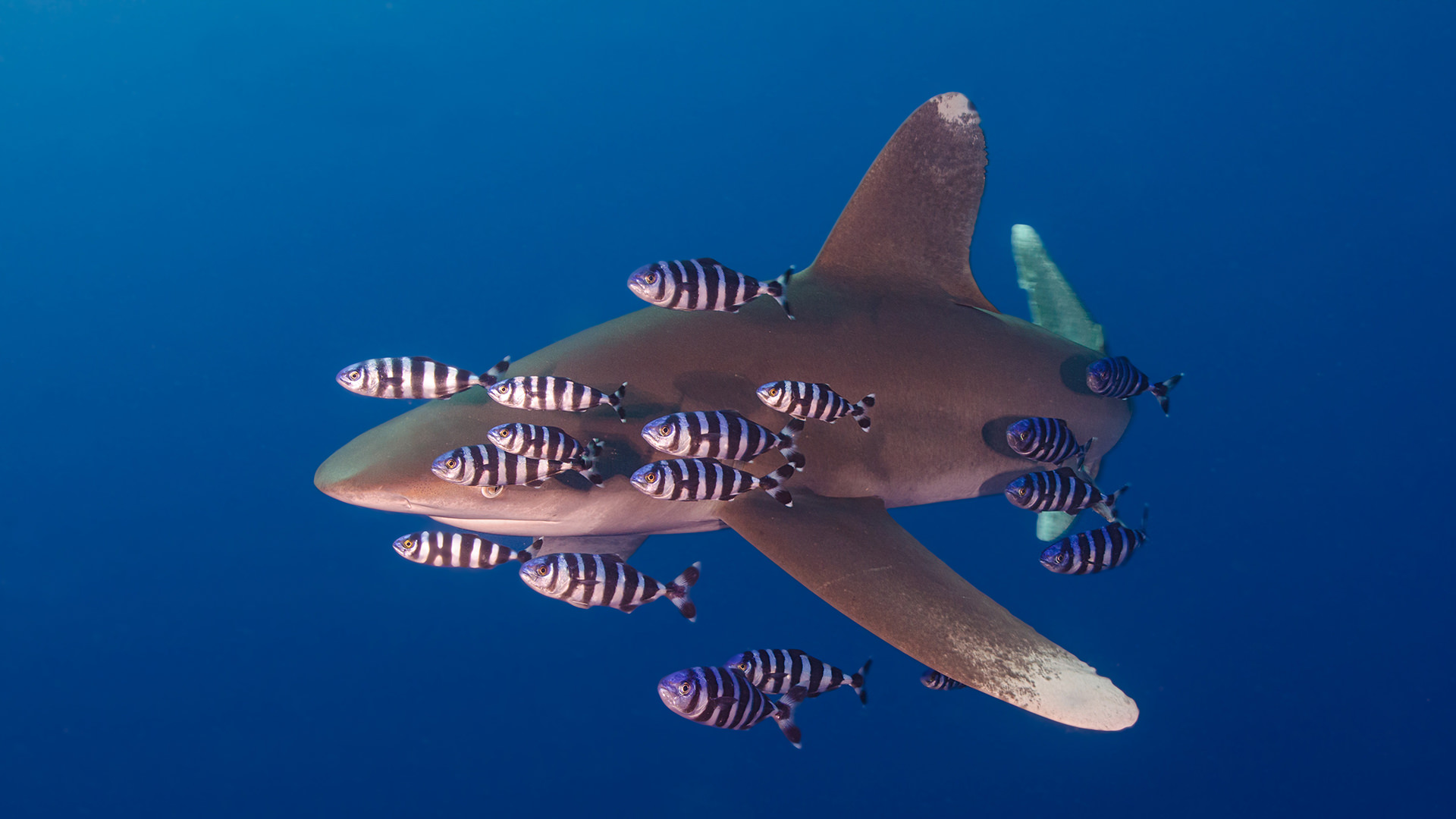 Sha'b Rumi, Sudan
Red Sea diving is not just restricted to Egypt! If you venture further to the south, you'll find incredible diving off the coast of Sudan. One of the most prized sites being Sha'b Rumi, a reef about 30 miles from Port Sudan. It's one that many class as Cousteau's favorite dive. In the middle of the reef is a lagoon that can be entered via a narrow route that Cousteau blasted himself.
Interestingly, this site is home to a number of experiments related to underwater living. In 1963, Cousteau began the second of his Conshelf experiments by building Precontinent II. This was an underwater living structure in which his team managed to survive for a month! Although the structures were removed, divers are able to spot the remaining hanger.
Sudan lies in an equatorial region where the temperatures remain tropical throughout the year. You can expect to see glowing coral gardens and a variety of shark species, plus barracuda, manta rays, dolphins, humpback whales, pilot whales and turtles. If the current permits, divers may be rewarded with schools of scalloped hammerheads and the odd grey reef shark!
When to go: The best time for diving in Sudan is between February and June, as this is when marine life is most rich. The fall months (September-November) are also great for diving, especially October when it is manta season in Sudan near the Mesharifa reef.
---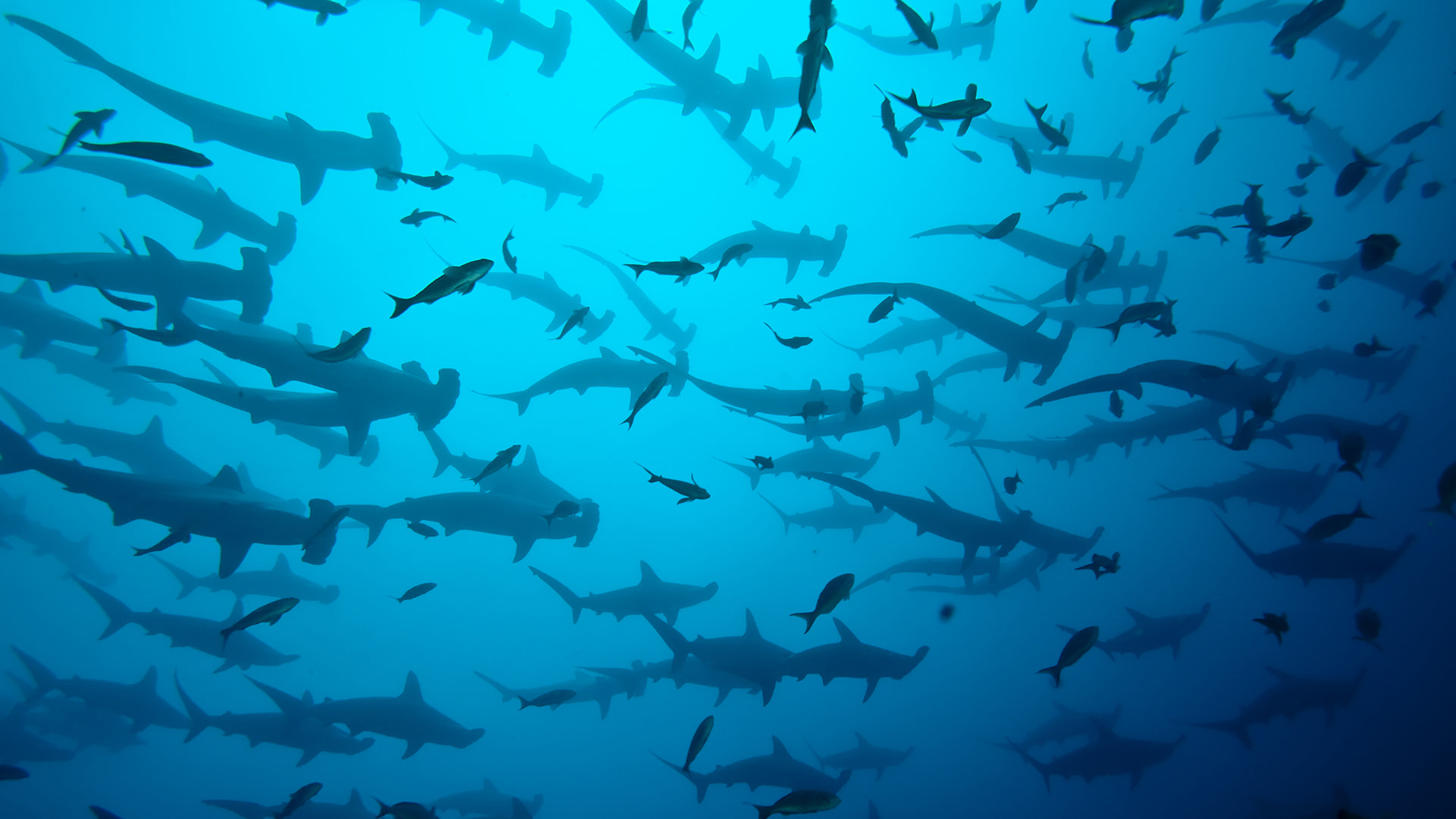 Cocos Island, Costa Rica
Cocos Island is a national park, meaning its highly preserved. It's also 36 hours by boat from the west coast of Costa Rica. This may seem like a lengthy journey, but it's more than worth it! The only inhabitants of the island are park rangers. Because of its remoteness, the only way to explore it is via liveaboard.
The island, formed from volcanic activity, is the first point of contact for the northern equatorial counter-current, which brings in nutrient-rich waters. The result of this is an influx of famously large pelagic species, like whale sharks and schools of scalloped hammerheads. Dive sites vary from shallow reefs to deep volcanic pinnacles. You may also encounter blacktip, whitetip, silvertip and tiger sharks, as well as many species of rays.
Important diving information: Due to the nature of the environment, Cocos Island is suited to only experienced divers. Very strong currents are common. Even though the water can be between 75 and 86F (24 to 30C), thermoclines can suddenly drop the temperature to as low as 43F (6C).
When to go: The best time to visit Cocos Islands is from September and October to avoid rainy season. However, some showers may still occur here year-round.
---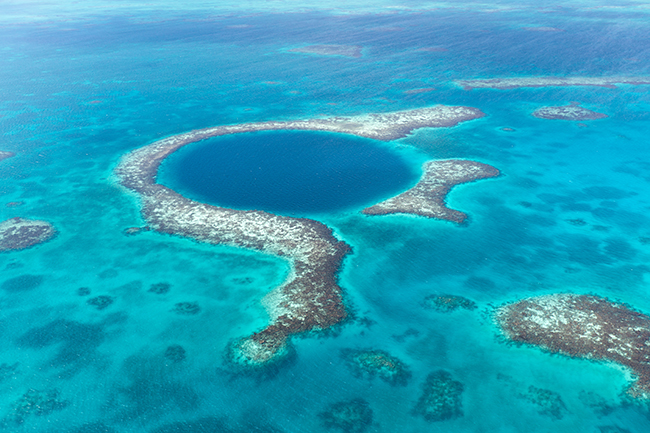 The Great Blue Hole, Belize
The TV series, The Undersea World of Jacques Cousteau declared this site one of Cousteau's favorite dive destinations after he first dived the site in 1971.
The Great Blue Hole in Belize is one of the most famous worldwide. Even more spectacular from the air, the perfectly round limestone sinkhole is 984 feet (300 m) across and 407 feet (124 m) deep. Although the high visibility of 100 feet (30 m) makes this an extraordinary dive, there's not much marine life here, except for the occasional Caribbean reef shark. Divers rave of the vast underwater rock formations as opposed to animal encounters or decadent reefs.
Important diving information: It takes two hours to reach Lighthouse Reef, home of the Great Blue Hole, from Belize City. Divers are generally required to have an Advanced diving certification to reach the stalactites and stalagmites due to their depth.
When to go: Belize offers great dive conditions year-round, although between March to December conditions are ideal for marine life. Bear in mind the rainy season in Belize is from April to October.
---
Ready to Plan Your Next Trip?
From Mexico to Egypt to Belize, we are lucky enough to explore Cousteau's favorite dive destinations as scuba divers. The PADI Travel staff is on hand 24/7 to help you explore liveaboards and dive resort trips for your Cousteau-style holiday. Visit PADI Travel for the best deals on dive resorts and liveaboards.