A shore dive is any dive where you enter the water from the land rather than a boat. Booking a vacation to one of the best shore diving destinations is a perfect way to explore local dive sites and marine life at a relaxing pace that suits your schedule.
With usually calm conditions, shore dives are often a popular choice for PADI courses, new divers, and snorkelers — but don't let that fool you into thinking there's not much on offer. In fact, there are countless resorts across the globe where shore diving easily rivals offshore sites. There are majestic canyons and topography, world-class shipwrecks, and even underwater museums. You can also encounter creatures great and small, from dugongs and dolphins to the tiniest critters and invertebrates.
So, read on for ten best shore diving destinations — from renowned favourites to hidden secrets.
---
1. Bonaire
If you're wondering which Caribbean island has the best shore diving, look no further. Bonaire island flaunts over 80 dive sites, most of which can be explored straight from the beach. Many are signposted from land and even have underwater markers to help navigation. You'll also be surrounded by over 470 fish species, like angelfish, tarpon, octopuses, moray eels, crustaceans, and turtles. No wonder this is the 'shore diving capital of the world'! You'll find most of Bonaire's must-dive sites along the leeward coast, from the famous Hilma Hooker shipwreck to the staggering drop-offs and elkhorn corals of Karpata. Adventurous divers might head east, where braving the wilder shores can lead to sightings of sharks and mantas.
When to go: Being outside the hurricane belt, the island is generally warm and dry year-round, averaging 29ºC/84ºF in the water. You'll find the best Bonaire diving conditions between April-November.
Recommended Dive Resorts:
---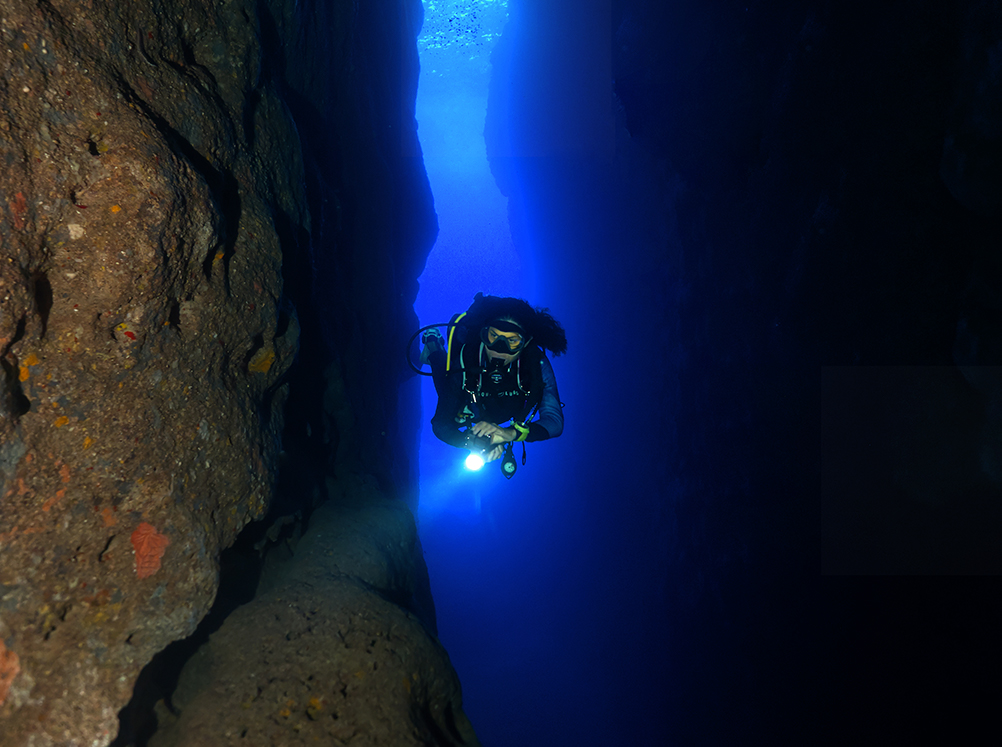 2. Malta and Gozo
These Mediterranean islands are an explorer's playground with a vast assortment of wrecks, caves, caverns, tunnels, and gullies. On Malta, divers can step from the shore into maritime history with wrecks such as HMS Maori and Um El Faroud. Don't miss the spectacular night dives at Ghar Lapsi or the stunning underwater archway at Cirkewwa Reef. On the quieter island of Gozo, you'll find Dwejra, one of the best places for shore diving. It's home to the region's acclaimed Blue Hole, the Azure Reef (previously the Azure Window until its collapse in 2017), and an abundance of colourful corals and creatures: sea stars, jellyfish, squid, scorpionfish, parrotfish, seahorses, and stingrays — to name just a few!
When to go: The warmest months are July-August, with sea temperatures reaching 28ºC/82ºF – but this is also the busiest time to visit. In winter, the water rarely drops below 13ºC/55ºF, so it is possible to dive here all year round.
Recommended Dive Resort:
---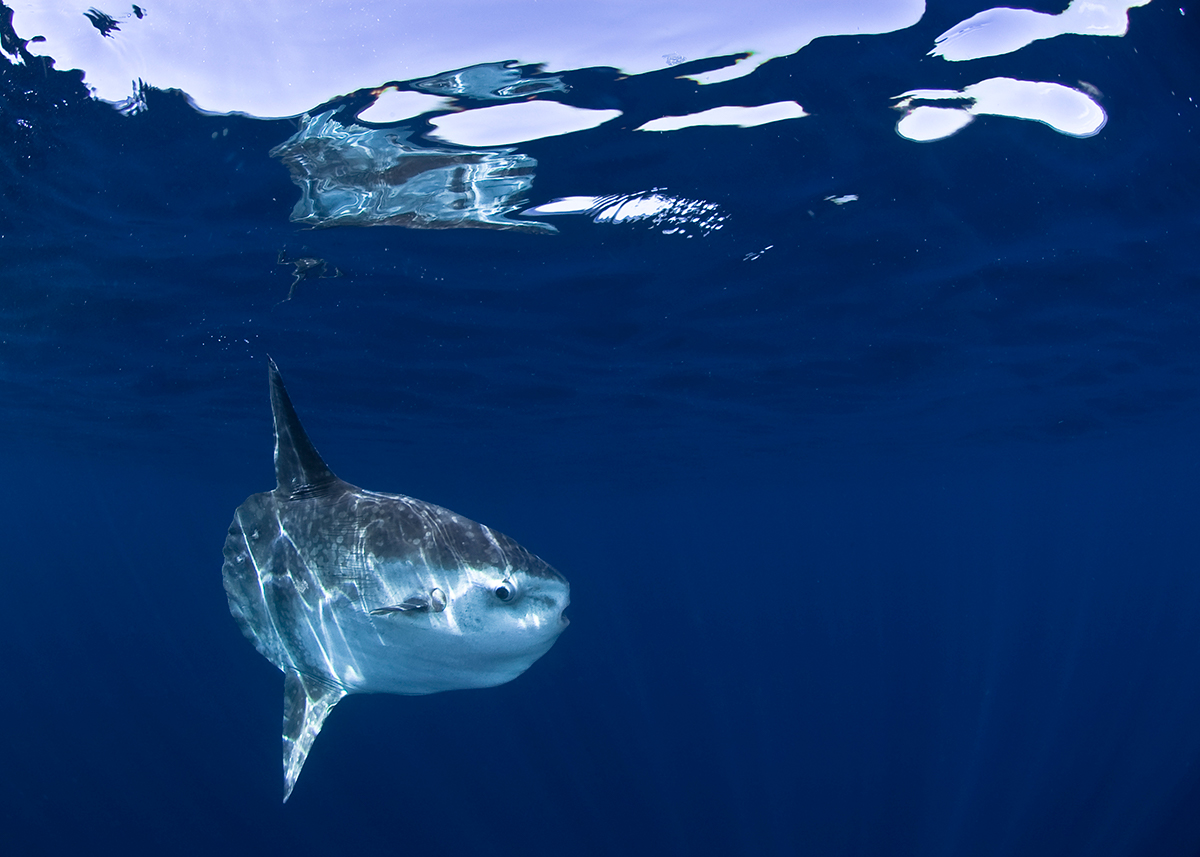 3. Bali, Indonesia
Bali delivers captivating shore dives to every diver, particularly at Amed and Tulamben. At The Drop Off, black volcanic sand creates a striking backdrop for pygmy seahorses, ghost pipefish, and mantis shrimp. Nearby, you won't want to miss the world-famous USAT Liberty shipwreck. Photographers also head to this island for unbeatable muck diving. Secret Bay in northwestern Gilimanuk is a hotspot for macro life such as mimic octopuses, bobbit worms, frogfish, and invertebrates aplenty. Bali is also one of the top destinations for mola mola and manta rays, and there are regular appearances by Napoleon wrasse, triggerfish, tuna, barracuda, stonefish, and sharks.
When to go: Bali's waters average 27-30ºC (81-86ºF) year-round, though the best time to visit is May-November. It's best to avoid December-February when heavy rain can reduce visibility during the monsoon. The highest chances of mola mola are August-October, and for mantas, it's April-May.
Recommended Dive Resorts:
---
4. Jordan
This pristine destination only has 16 miles (26km) of northern Red Sea coastline, but almost all dives are accessible from shore. There's plenty for naturalists, from the beautiful Japanese Garden to Power Station's turtles, and over 1,200 species of Red Sea corals and fish to meet. But Jordan's cornerstone is military relics. The Cedar Pride is a canvas for corals, sea fans, and sponges. Seven Sisters combines impressive pinnacles with a US M40 tank, while the C-130 Hercules has its own pilot! In addition, an underwater museum features 21 wartime exhibits — including a helicopter. These are just some of the reasons to visit Jordan!
When to go: Sea temperatures range from 21ºC/70ºF in winter to 26ºC/79ºF in summer, so you can dive Jordan any time of the year. However, keep in mind that hot weather can be very uncomfortable during the peak of summer (May-September).
Recommended Dive Resorts:
---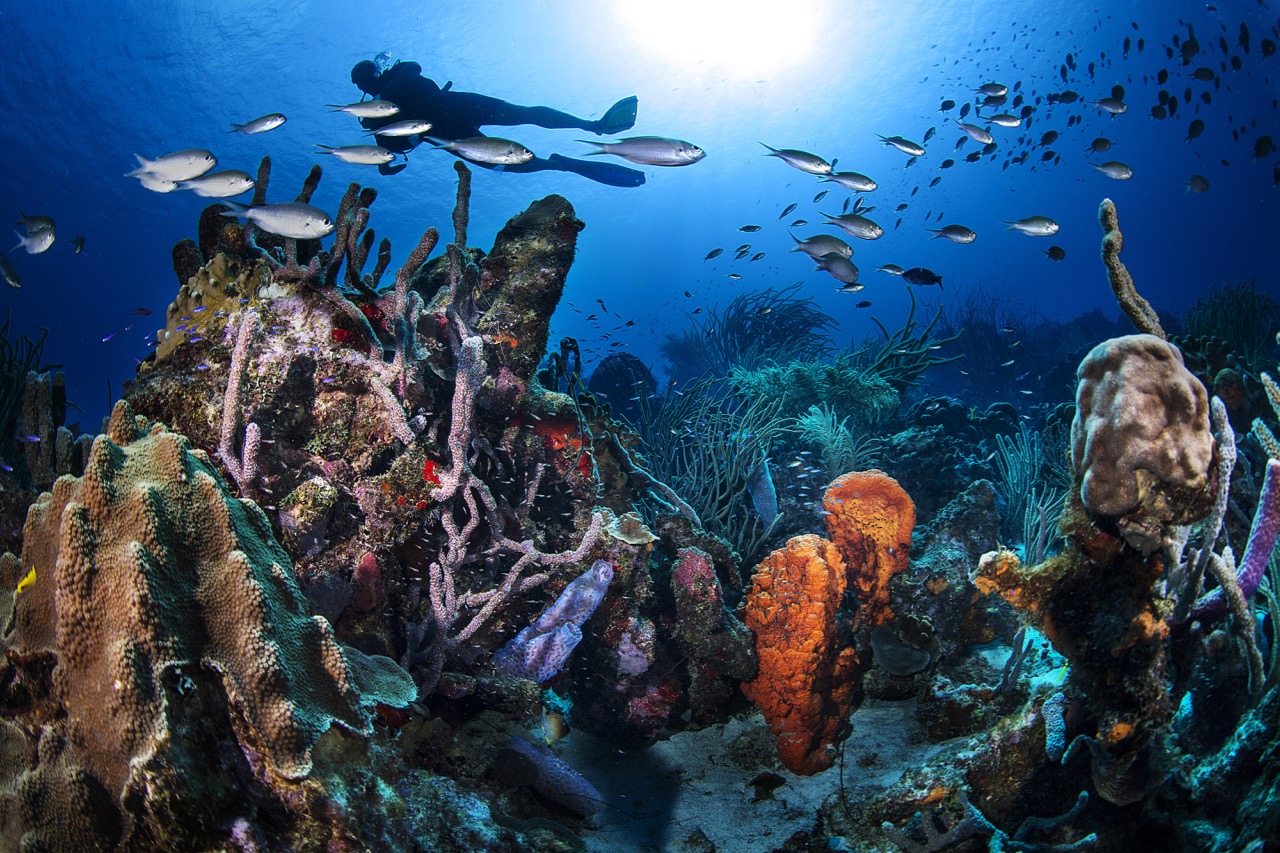 5. Curaçao
Like Bonaire, this Caribbean gem boasts clear waters, conservation, and exceptional shore diving. But, with sandier beaches, the entries and exits are often easier (albeit with a longer swim to the reef). The best diving is in the sheltered south. Blue Bay Wall drops down beyond 30m/100ft and is covered in corals and critters such as seahorses and frogfish. The nearby Garden is a gentler, sloping site with octopus, morays, and rays, while at Playa Grandi, you're almost guaranteed a turtle. For metal, head to MV Superior Producer — a favourite Caribbean wreck where you'll also encounter angelfish, wrasse, barracuda, and giant tarpon.
When to go: The best time for Curaçao shore diving is April-November. This is the dry season and when you'll experience sunnier, calmer weather and water temperatures around 29ºC/84ºF.
Recommended Dive Resorts:
---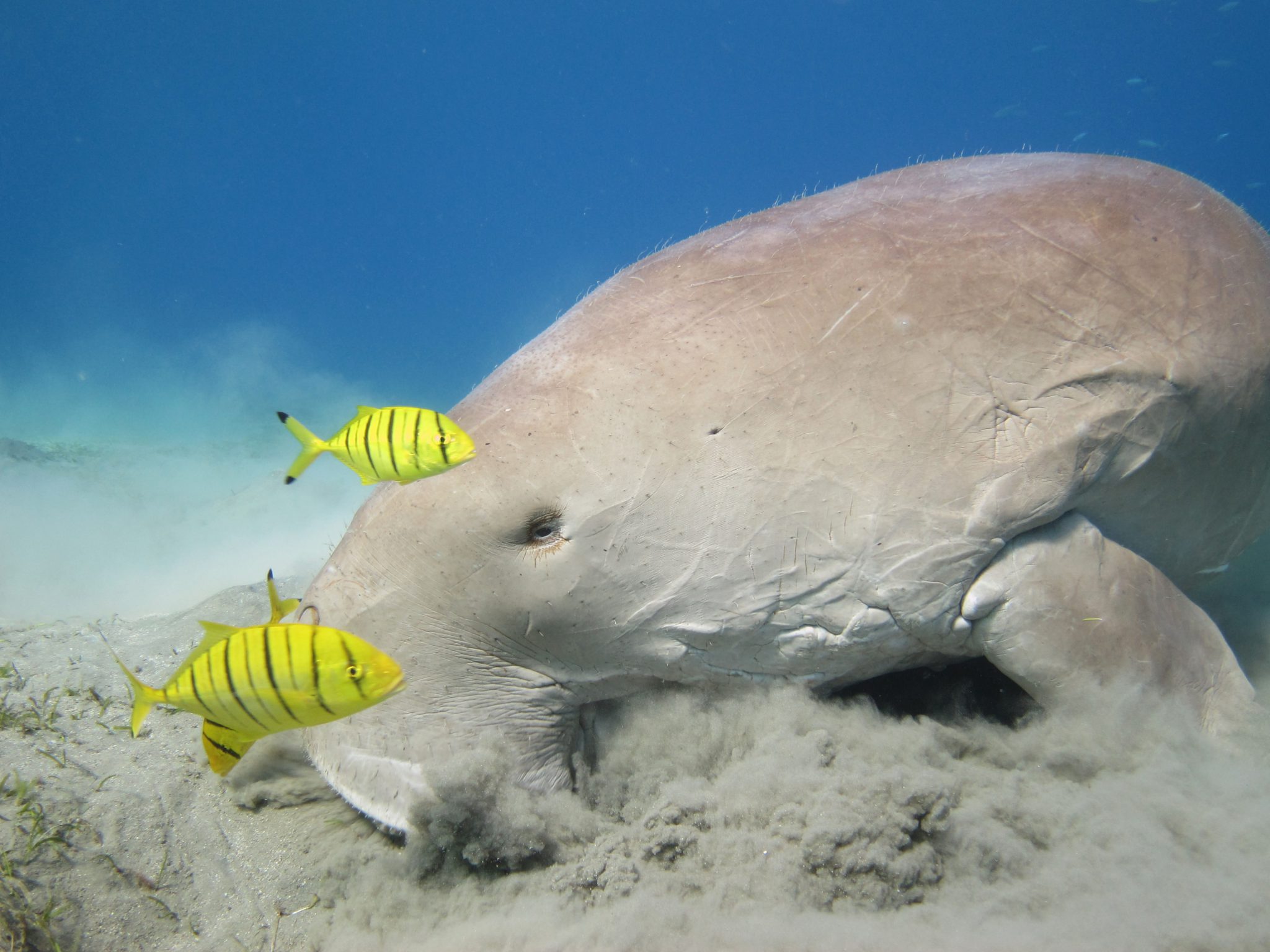 6. Marsa Alam, Egypt
Other Egyptian destinations may have a more established history of shore diving, but southernmost Marsa Alam is a rising star away from busier tourist hubs. Once limited to liveaboards, its 60-mile (100km) coastline is now a magical array of all-inclusive diving resorts and shore dives. At popular Abu Dabbab, you might see rare dugongs, guitar sharks, or turtles. The Hamada wreck is so shallow that even snorkelers can join the action. Plus, the Red Sea's waters regularly reward visitors with crocodilefish, rays, squid, reef sharks, and tuna. Experienced divers might even expand their vacation with boat trips to the famed outer reefs, where sharks and dolphins are found en masse.
When to go: There is year-round diving, with sea temperatures ranging from around 21ºC/70ºF in January to 30ºC/86ºF in August. During April-May, plankton blooms can affect visibility (but this attracts manta rays and even whale sharks!).
Recommended Dive Resorts:
---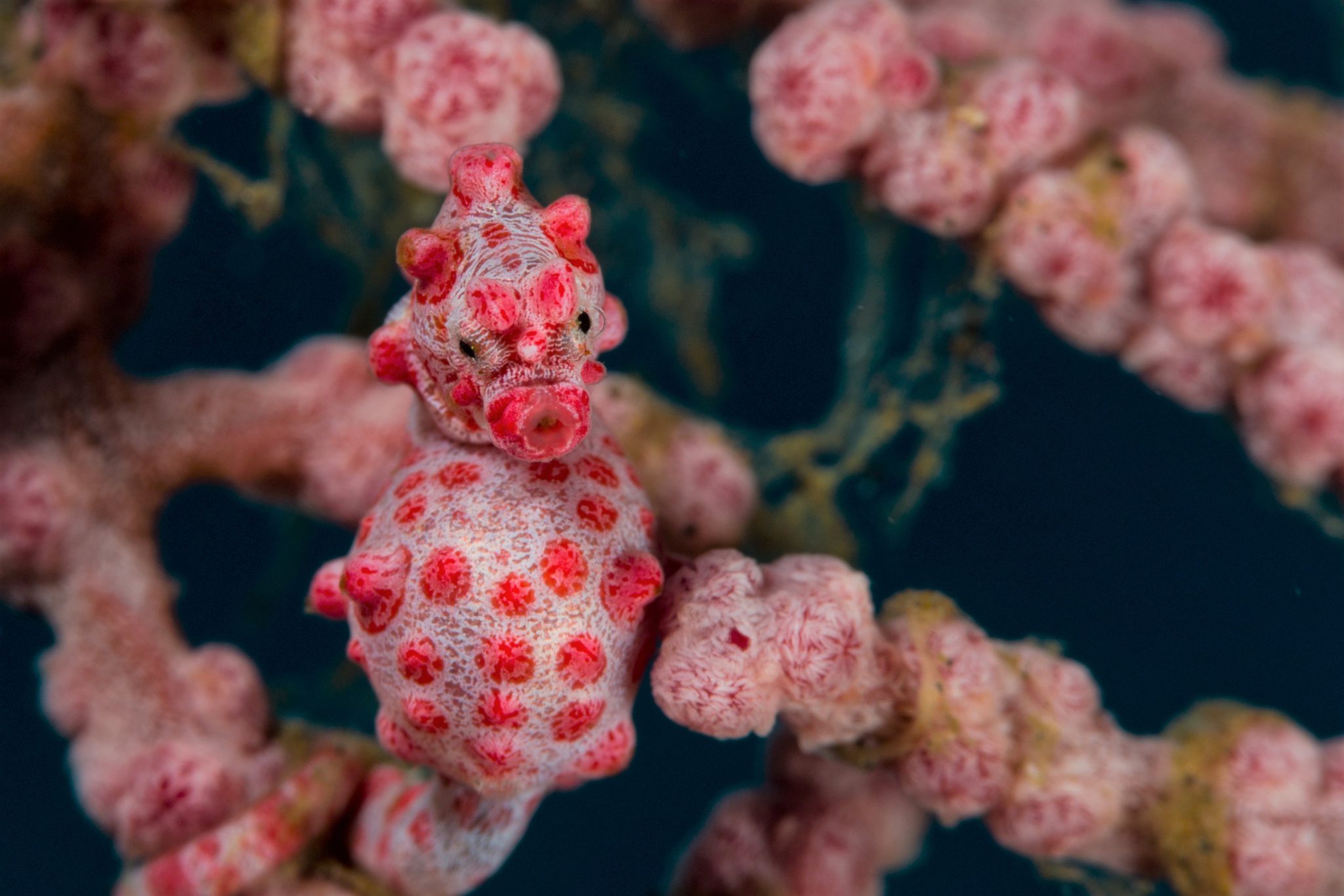 7. Dumaguete and Dauin, Philippines
On the island of Negros, Dumaguete and the Dauin coastline has some of the best shore diving in the world for muck divers. The friendly area is world-renowned for weird and wonderful macro life. Most shore dives are house reefs, where leisurely days can be complemented by exhilarating night diving. At dusk, Bahura is a top spot for vibrant mandarinfish. Sites include sandy seabeds, seagrass, and artificial reefs such as tires or car wrecks. Photographers will enjoy searching for camouflaged critters such as octopuses, frogfish, pipefish, and flamboyant cuttlefish. What's more, for a change of scenery, the bright corals and bigger life at Apo Island are just a short boat ride away.
When to go: October-May is the best time to visit, with water temperatures averaging 27-29ºC (81-84ºF). Avoid travelling June-September, which is monsoon season in the Philippines.
Recommended Dive Resorts:
---
8. Hawaii, USA
With around 750 miles (1,210km) of coastline and eight major islands, Hawaii is a mecca for shore divers. As well as several wrecks (like the USS YO-257), Oahu is known for topological marvels like Kahuna Canyon and has some of the best shore diving in Hawaii. Big Island is world-famous for manta ray night diving at Kona and extensive volcanic lava tube formations at Kohala Coast. Kauai offers guaranteed sightings of sea turtles, while Molokai's fringing reef (Hawaii's longest) is home to Galapagos sharks, tiger sharks, triggerfish, and the elusive Hawaiian monk seal. Every island is remarkably unique, and whether you choose to settle or hop between destinations, you won't be disappointed when shore diving Hawaii.
When to go: You can dive most of Hawaii year-round, with water temperatures peaking at 27ºC/81ºF in September. However, hurricane season falls June-November, and Oahu's north shore is only accessible during summer.
Recommended Dive Centers:
---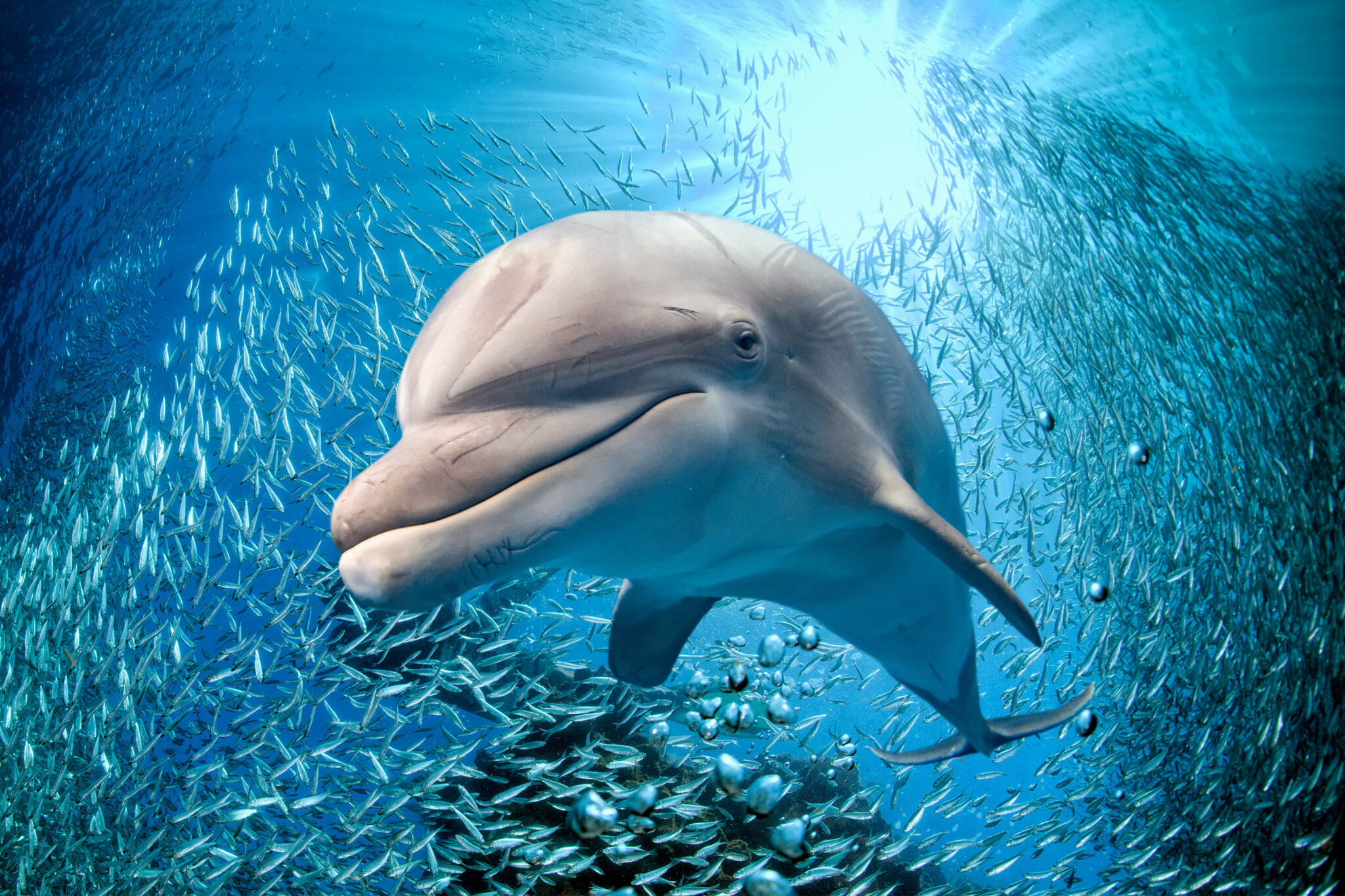 9. Timor-Leste
Also known as East Timor, this is Southeast Asia's newest country. Its location in the Coral Triangle and Indonesian Throughflow affords it some of the richest biodiversity in the world. The best shore diving can be found around the capital, Dili. Tasi Tolu and Pertamina Jetty are go-to destinations for muck diving, while Dili Rock dazzles with healthy coral gardens. Further east, Secret Garden showcases elaborate sponges alongside sharks, rays, and schools of glassfish. Timor-Leste is also a magnet for cetaceans: superpods of dolphins, sperm whales, killer whales, and even blue whales have been spotted here.
When to go: Although waters remain a pleasant 26-28ºC (79-82ºF) throughout the year, visibility is best April-November. Tropical cyclone season falls between November-April. For the best chance of big mammal sightings, book your trip September-December.
Recommended Dive Resort:
---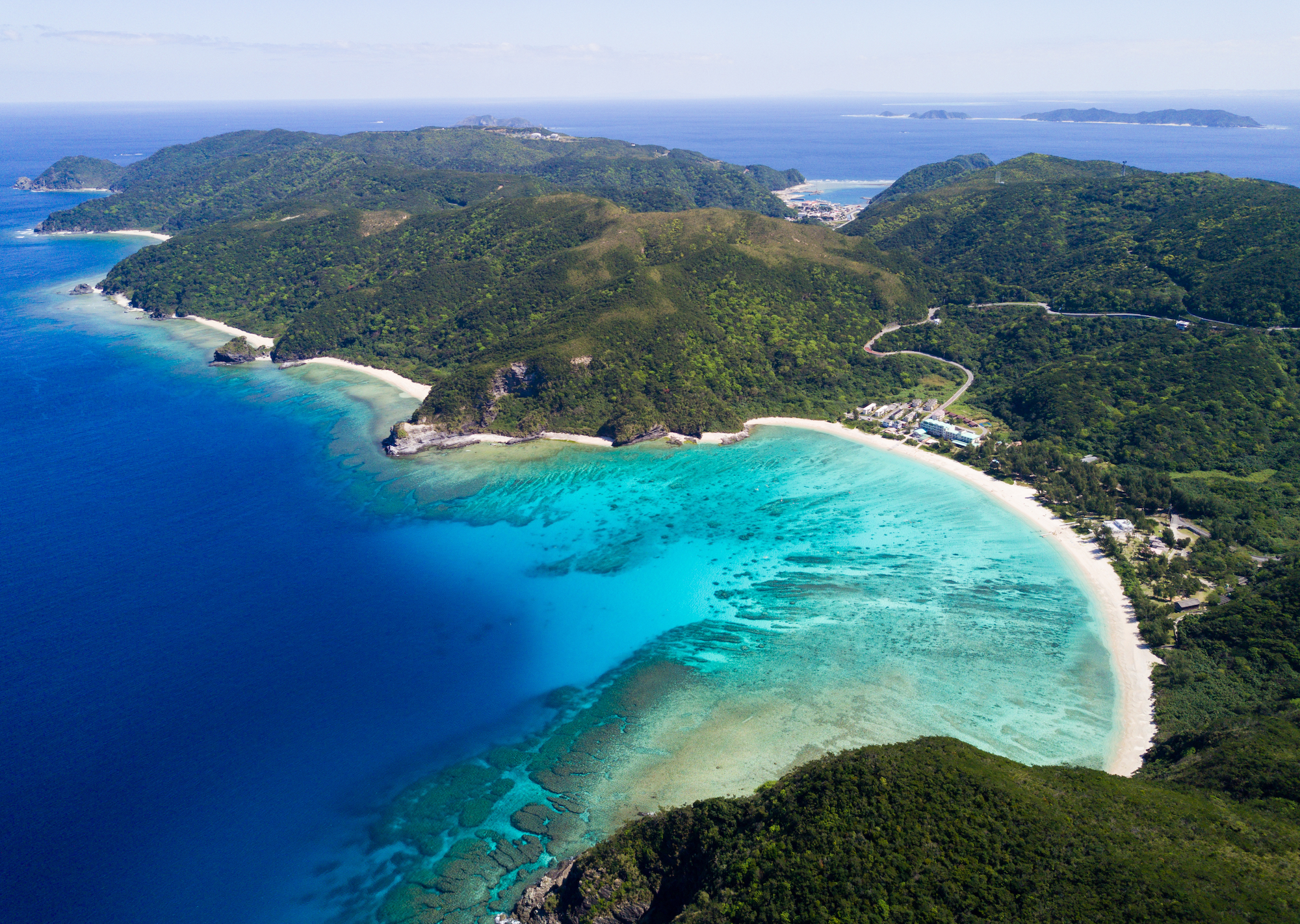 10. Okinawa, Japan
Subtropical Okinawa is a prefecture of 160 islands in southwestern Japan. It's deservedly gaining attention as the premier Japanese scuba destination with a plethora of dive sites, including caves, wrecks, WWII relics, and marine life. One must-visit shore dive is Maeda Point, a busy wall with teems of life including angelfish, lionfish, clownfish, sea snakes, and octopuses. Here you'll also find the Blue Cave, a sea cave where sunlight meets water to create mesmerising hues. Motobu Peninsula's sheltered bays offer reliable shore diving with unusual rock formations and promises of turtles. But, for something truly different, visit Sunabe Seawall's underwater post box before diving through its kaleidoscopic soft coral gardens.
When to go: The best time to visit is during the warmer summer months (July-September) when waters reach 30ºC/86ºF. In the winter, this drops to 21ºC/70ºF; it's still dive-able, you'll just need extra thermal protection.
Recommended Dive Resort:
---
Want even more of the best shore diving?
Of course, it's impossible to cover all the world's best shore diving destinations in just one article. If you're looking for even more ideas, why not try:
Or, check out these 12 incredible house reefs from around the world.
---
Book a shore diving trip today
Are you ready to step into your best shore diving adventure? Then download the PADI Adventures App or visit PADI Travel to find inspiration and book your next scuba vacation!