The wonderful world of macro is what everyone is talking about these days. Once you've mastered buoyancy and have seen a few oceanscapes, diving becomes a sport of discovery. For many, this means learning more about the tiny, weird critters living within recreational limits. In addition, as underwater photography becomes increasingly accessible, more divers want to snap the perfect picture of these macro ocean residents. For that reason, muck and macro diving is an ever increasing part of scuba diving.
If you're ready to tackle to world of muck and macro diving, consider adding these 10 amazing dive sites to your scuba bucket list.
---
1. Police Pier – Lembeh Strait, Indonesia
Let's be real for a minute. Lembeh is the ultimate destination for muck diving, and any one of its dive sites is going to result in fantastic finds. However, Police Pier is a local favorite. With its frogfish, pipefish and thorny seahorses, the sandy slope of the site is a photographer's dream. Look between the sponges and patches of rubble for the best finds. And if you have time, schedule a night dive at Police Pier too.
Featured Creatures: Orange painted frogfish, harlequin shrimp, waspfish, Banggai cardinalfish, bobbit worms, many crabs, nudibranchs and shrimps
When to Go: October to March and July to August
---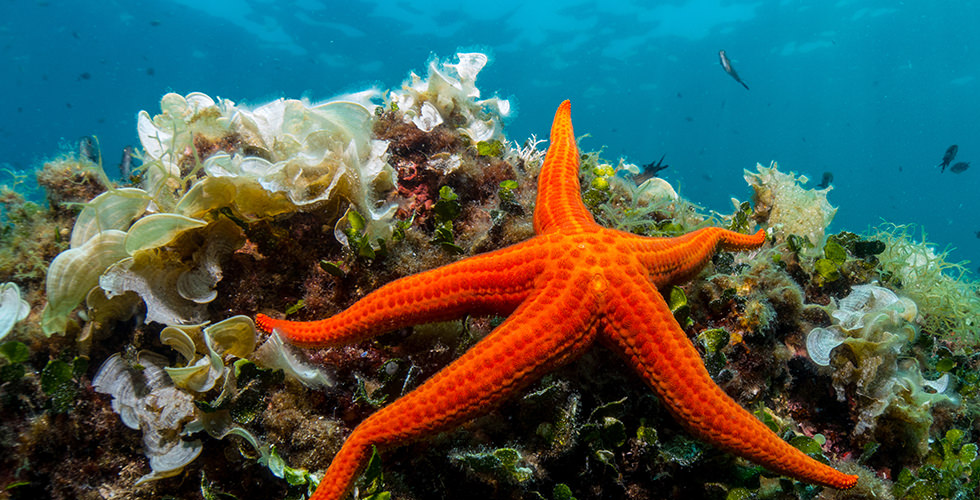 2. Sechelt Rapids – Sechelt Peninsula, British Columbia
The chilliest dive site on our list, Sechelt Rapids offers a brilliant glimpse into the world of cold water invertebrates. This particular dive site can be tricky due to tidal currents, which can form rapids and whirlpools. But it's oh so worth it. An abundance of suspended food attracts sea stars with every color of the rainbow, hydroids, encrusting sponges and giant barnacles. The colors here are magnificent!
Featured Creatures: Dahlia sea anemones, sea stars, giant barnacles, encrusting sponges and sea stars
When to Go: October to March
---
3. Seraya Secret – Bali, Indonesia
Tucked away just south of the USAT Liberty dive site in Tulamben, Seraya Secret (or just Seraya) is known for its wealth of critters. The sandy slope reaches down to below 100 feet (30 meters), but you'll find plenty to explore in the shallows as well. Frogfish, pygmy seahorses, pipefish and octopus are just some of the more commonly seen marine creatures. The area is worth two dives, and if you have more time while you are in Bali, be sure to add the Jetty in Padang Bai, Puri Jati and Secret Bay in Gilimanuk to your itinerary.
---
A shallow site along West Palm, Florida, Blue Heron Bridge attracts divers looking for the unusual. Spotting frogfish is common along the mooring lines, and band tailed sea ribbons, octopus and peacock flounder may also don your logbook entry for this dive site. You probably won't need to go deeper than 12 feet (3.6 meters), so be ready for a long dive with excellent photography opportunities.
Featured Creatures: Frogfish, flounder, octopus and pincushion starfish
---
Yet another great muck diving site in Indonesia, Ambon's Laha consists of a slope from 6 to 39 feet (2 to 12 meters). The dive plan usually starts deep before shallowing up and approaching a nearby jetty. There's no shortage of life among the simple corals, rubble and trash found along the sea bottom. The area is famous for its frogfish, ghost pipefish, juvenile fish and rhinopias. Mandarinfish can also be spotted in the evening. Each dive in Laha will add something new and interesting to your scuba diving holiday.
Featured Creatures: Frogfish, ghost pipefish, juvenile fish and rhinopias
When to Go: February to May and September to November
---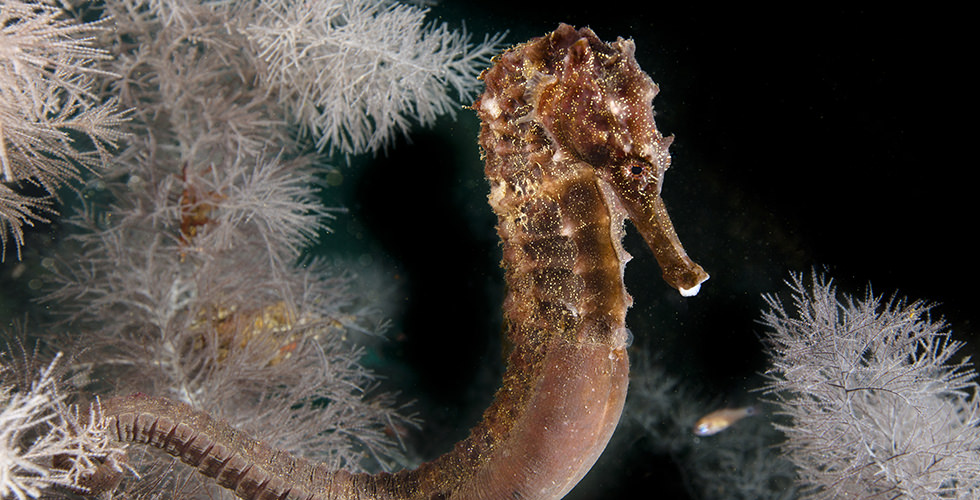 6. Orca Point – Kingstown, St. Vincent
The critter capital of the Caribbean, St. Vincent rivals the macro diving hotspots of the Pacific. This Windward Island is home to seahorses, frogfish and a variety of eels. In particular, Orca Point offers underwater photographers the chance to snap flamingo tongues, anemone shrimp, peacock flounder and seahorses. The dive site boasts depths between 6 and 36 meters (20 and 120 feet). Work your way from deep to shallow and enjoy your safety stop on the boulders which boast huge schools of fish.
---
7. Observation Point – Milne Bay, Papua New Guinea
Ask anyone and they'll tell you that Papua New Guinea is where it all started – the birthplace of muck diving. At Observation Point in Milne Bay, you'll see why. This rubble dive hosts hundreds of eels, Spanish dancers, mimic octopus, fire urchins, cuttlefish, scorpion fish and more. Trash strewn across the seafloor is the remnants of a once bustling port town. Today this debris makes shelter for the critters scuba divers dream of. If you're an avid muck diver, Milne Bay should be a pilgrimage you make at least once in your lifetime.
Featured Creatures: Mimic octopus, Spanish dancers, eels, scorpion fish, and cuttlefish
When to Go: September to April
---
8. Bari Reef – Kralendijk, Bonaire
We all know that Bonaire is the home of fun and easy shore diving, but did you know that most of its reefs are alive with macro critters? From exotic nudis to frogfish, you can find something of interest on most of the Bonaire Marine Park's 86 dive sites. Bari Reef itself is an easy shore dive in front of the Sand Dollar Resort. It makes a great evening or mid-afternoon dive with tons of life to see.
Featured Creatures: Longlure frogfish, pygmy seahorses, cleaner shrimp and sergeant majors
When to Go: Year-round
---
9. Mandarin Valley – Kapalai Island, Malaysia
To call Kapalai an island is a bit of a misnomer. Rather, it's a stilted resort on top of a shallow reef, but the five dive sites found here offer a macro alternative to nearby Sipadan. The area is rich in rare invertebrates and fish. At Mandarin Valley, you may spot ghost pipefish, hawkfish, frogfish, stonefish, nudibranchs and cuttlefish. During the evening, you might see the mandarinfish dancing around. Just be sure to swim slowly. Otherwise you may miss all the life to be found here!
Featured Creatures: Hawkfish, frogfish, stonefish, nudibranchs, cuttlefish and mandarinfish
When to Go: March to October
---
10. Secret Bay (Manit Muck) – Anilao, Philippines
Highly productive in terms of macro life, Secret Bay in Anilao is a must-dive for underwater photographers. Between 10 and 70 feet (3 and 21 meters), you might spot wonderpus, gobies, mantis shrimp and nudibranchs. On a night dive, look out for ambon scorpionfish, frogfish, bobbit worms, ghost pipefish, seahorses and colemani shrimp. At any time, day or night, Anilao is worth diving for the macro enthusiast.
Featured Creatures: Wonderpus, seahorses, pipefish, nudibranchs and bobbit worms
When to Go: October to May
---
Ready to plan your next trip? Visit PADI Travel for the best deals on dive resorts and liveaboards and contact your local PADI Dive Shop to book your dives!