Not sure if you should get Advanced Open Water certified? Wondering if it's "worth it"?
One of the biggest reasons to get PADI Advanced Open Water certified is so you can experience mind-blowing diving destinations that are off-limits to beginner divers. While the decision to allow or not allow someone to dive a particular site is up to individual dive operators (not PADI), an Advanced Open Water certification signifies training and experience beyond just the basics.
The Advanced Open Water Course
During the Advanced Open Water Course, you'll experience deep diving with a PADI Instructor by your side. You'll also fine-tune your buoyancy, build confidence in your navigation abilities, and try whatever specialty diving interests you (wreck diving, fish identification, photography, etc.).
Is it worth it? If you want to visit any of the world-class scuba diving destinations below, the answer is definitely YES.
Important reminder: always dive within the limits of your training and experience. An Advanced Open Water certification, or even a logbook with 500 dives, is not an all-access pass to dive anywhere at any time. Weather conditions can make a dive site safe one day and dangerous the next. Always follow local dive guide recommendations and listen to that little voice inside your head that says, "this might be a bad idea."
---
When I first heard someone describe Socorro, they said, "basically, you're the smallest thing in the water for 200+ miles." Located 390 kilometers/240 miles off the Baja Peninsula, Socorro Island attracts bucket list pelagics by the dozens, including humpback whales, manta rays, dolphins, schooling hammerheads, and sometimes whale sharks.
The isolated seamount is part of the Revillagigedo island chain on the west coast of Mexico. An Advanced Open Water certification and a reservation on a liveaboard are required. An enriched air nitrox certification is recommended.
---
If you love history and/or wreck diving, Chuuk (also known as Truk) should be on your to-dive list. Chuuk is not only a wreck diving Mecca, it is also:
Home to the Ghost Fleet of World War II
Diveable year-round
Known for excellent visibility (12-30 m/40-100 ft)
Most wrecks are in 30-40 meters/100-130 feet of water, so you'll need an advanced certification – at a minimum – to see the best of what Chuuk has to offer. You might also want a Wreck Diver, Deep Diver, and/or technical diving certification.
In addition to historic wrecks, you're likely to see torpedoes, tanks, Zero airplanes, and historical artifacts. Chuuk's coral reefs are also a great place to spot pelagics.
---
Some call it, "the best dive in the world." Once a year, millions of sardines migrate from southernmost Africa to their spawning grounds off KwaZulu-Natal. They're followed by a parade of pelagics which includes: dolphins, humpbacks, Bryde's whales, sharks, and tuna. Penguins and many other seabirds join the melee.
Strong currents, cold water, and unpredictable situations make this dive off-limits to beginners. Dive operators require an Advanced Open Water certification plus proof of 50 logged dives. This is an epic diving experience and one that you won't forget.
Tip: Operators offering this experience are often fully booked well in advance. If you are planning to dive the Sardine Run, make your reservation early.
---
While an Advanced Open Water certification isn't required to dive The Galápagos, it's strongly recommended. The powerful currents that attract schools of sharks (hammerheads, silkies, and whale sharks, just to name a few) create challenging dive conditions.
Ideally, divers should have strong buoyancy skills, and deep and drift diving experience in addition to being advanced. Water temps can dip as low as 20°C/71°F, so many divers wear drysuits. If you're curious about dry suit diving, ask your PADI Instructor to include a dry suit adventure dive as part of your Advanced Open Water course.
---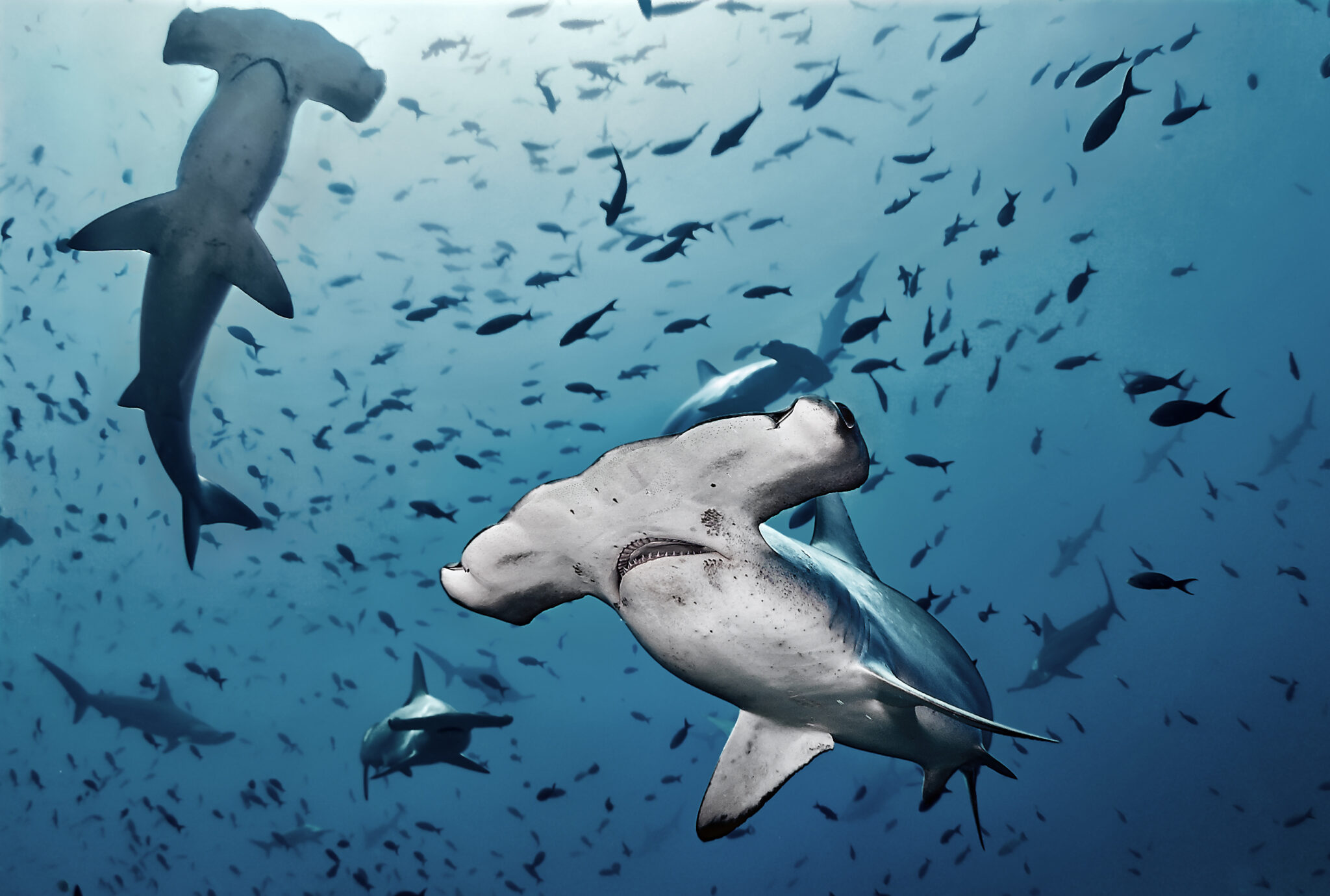 If you book a trip to Cocos Island and you're an Open Water Diver, they won't kick you off the boat; but, for safety reasons, inexperienced divers may not be allowed to dive the most iconic sites, including Bajo Alcyone. Divers with appropriate training and experience can enjoy more than a dozen shark-filled sites and adrenaline-pumping dive experiences.
---
Advanced Open Water & Adventure
A PADI Advanced Open Water certification allows you to:
Dive places off-limits to beginner divers
See some of the world's most incredible marine species
Explore destinations off the beaten path
Improve your skills, gain confidence in your abilities, and try new things
Remember that the course is all about advancing your skills, not making risky dives. There's no exam, and no minimum logged dive requirement to start the course. You can enroll immediately after completing your PADI Open Water Diver certification. Contact a PADI Dive Shop to learn more or enroll.
---
Questions? Here are some resources: