As we continue to navigate our way through these challenging and ever-changing times, educators, divers and non-profit organizations are doing everything they can to keep us engaged with the ocean.
So, we've put together this calendar of scuba-related activities you can do each day this month. From webinars to photo challenges, we hope these daily tasks will help you feel connected to the diving community and keep your diving dreams alive.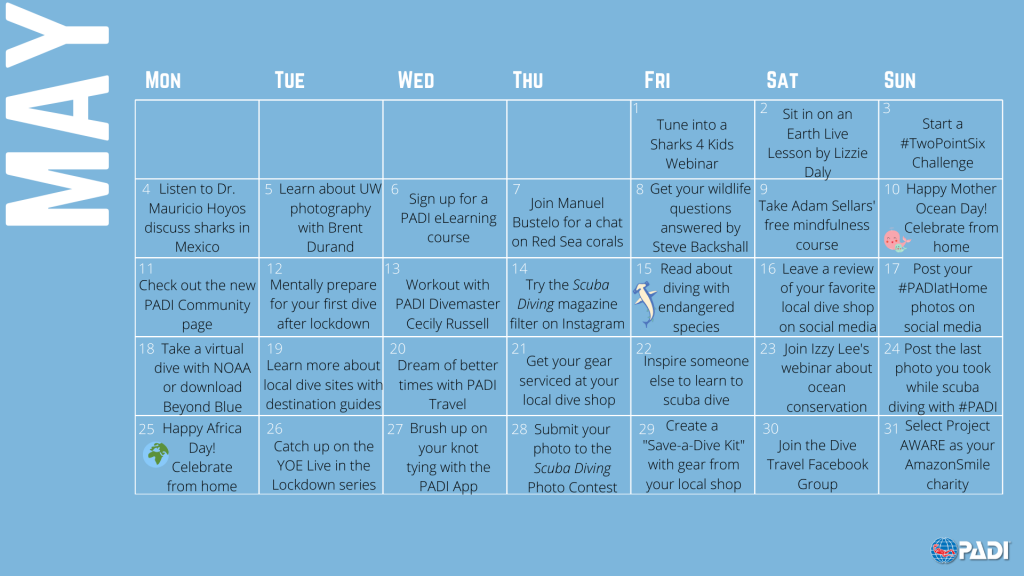 May 1st
Sharks 4 Kids, the educational program run by PADI AmbassaDiver Jillian Morris-Brake, is running a series of webinars throughout the first part of the month. Today, you can catch Ryan Knotek give a talk on how fishing impacts sharks.
May 2nd
BBC Earth presenter Lizzie Daly is hosting another round of "Earth Live Lessons" on YouTube in May. Today, you can tune in to a lesson by the Marine Conservation Society or a natural history lecture about the Galapagos Islands.
May 3rd
The world doesn't need superheroes, it needs everyday heroes. That's what the #TwoPointSixChallenge is all about. Set a challenge for yourself (like running 2.6 miles or climbing up 26 flights of stairs in full scuba gear like Instagrammers Ross and Rachel of @outdoors.rossnrachel), fundraise for your favorite charity and donate the proceeds. Charities participating include several of those concerned with ocean conservation, like the Whale and Dolphin Conservation and Project AWARE.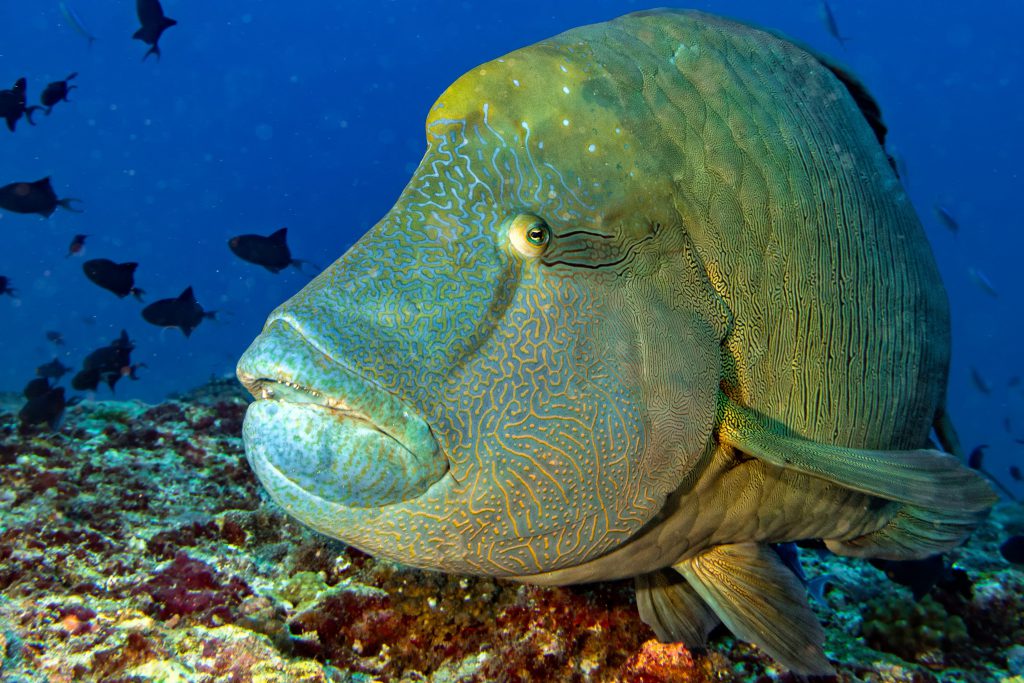 May 4th
Dive Ninja Expeditions is hosting Ocean Stories throughout May, and you can tune in today to listen as Dr. Mauricio Hoyos discusses the white sharks in Mexican waters at 12 PM EDT (5 PM BST, 6 PM CEST, 2 AM AEST).
May 5th
Today at 2 PM EDT (7 PM BST, 8 PM CEST, 4 AM AEST), underwater photographer Brent Durand will be hosting a webinar titled "Photo Tips & Tricks for Diving the Philippines" for Atlantis Resorts Philippines. He'll share tips on composition, lighting, camera settings and marine life behavior to help you improve your underwater photography.
May 6th
Ready to get a jump start on your next adventure? Start your PADI eLearning today from the comfort of your couch. Sign up now and enjoy 25% off all online materials.
Several dive shops are offering some PADI specialties entirely online. You can find more information about these online courses by visiting the website of your local dive shop.
May 7th
Join PADI AmbassaDiver Manuel Bustelo's live Instagram chat with Jessica Bellworthy, a Tropical Coral Ph.D. Student, at 5:00 PM BST (6 PM CEST, 12 PM EDT, 2 AM AEST). They'll be discussing her findings on the super corals of the Red Sea.
May 8th
Every Wednesday, UK wildlife presenter, Steve Backshall, is hosting a wildlife homeschool Q&A lesson. Catch up with him at 9:30 AM BST (10:30 AM CEST, 4:30 AM EDT, 6:30 PM AEST) on Facebook or YouTube.
May 9th
Take PADI AmbassaDiver Adam Sellars' free online "Freediving and Mindfulness" course for individuals who would like to gain entry level knowledge of the sport. Over the course of one hour and 20 minutes, you will learn how to control your thoughts, how to increase your lung capacity and how to live a calmer life.
May 10th
Celebrate Mother's Day (if you're in certain parts of the world) or Mother Ocean Day with marine mammal moms. Learn all about the amazing bonds these creatures have with their offspring on the PADI Blog. Then, support your local dive shop by purchasing a gift voucher for your mom, so she can dive back in when the time is right.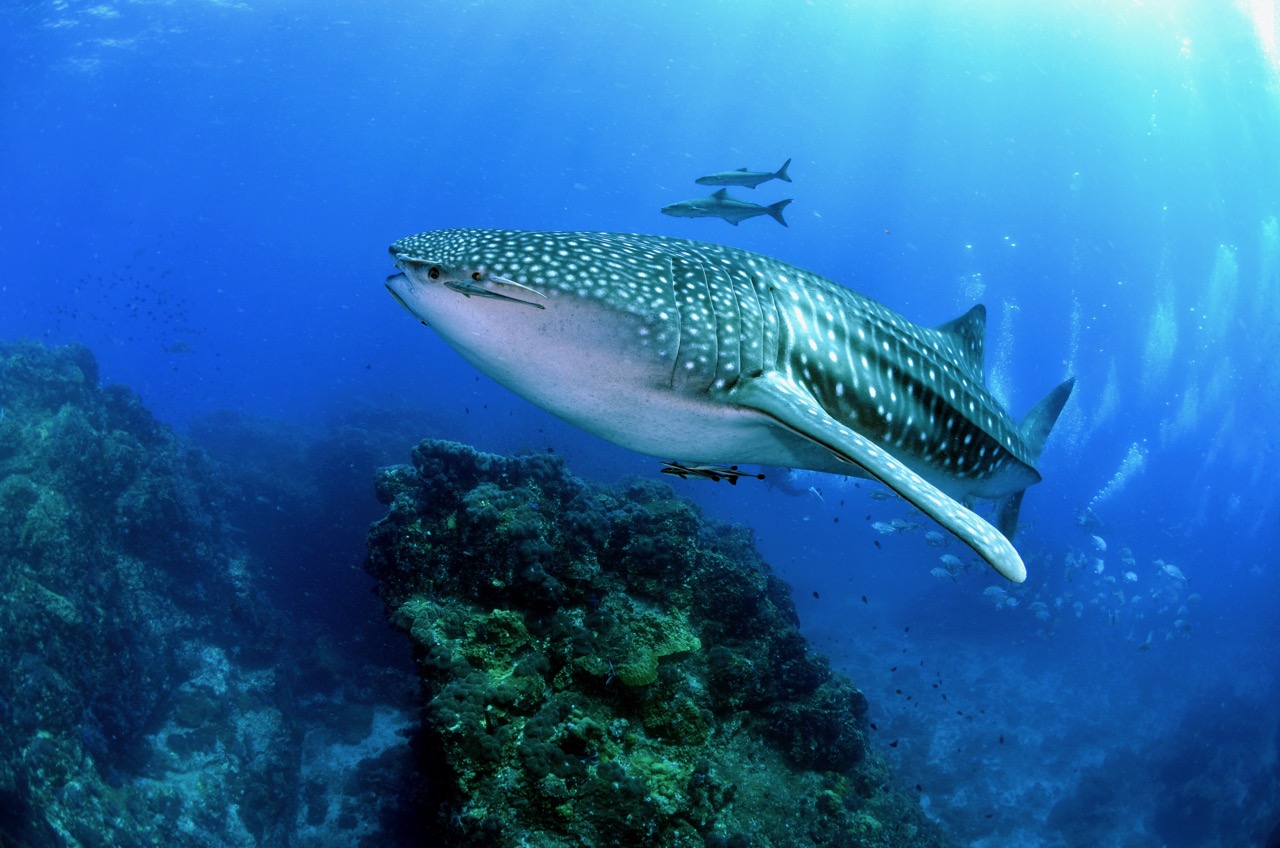 May 11th
Have you checked out the new PADI Community page? It's packed full of videos, activities and articles to bring us all closer together. After all, the crew is stronger with you.
May 12th
Get to know PADI Ambassadivers Young Ocean Explorers during a live presentation on the PADI Facebook page.
In preparation for your return to the water, it's time to do a bit of mental rehearsal. Closing your eyes and visualizing yourself preparing for a dive can have real impacts on your skills. You can read more about improving your scuba skills from your sofa on the PADI Blog.
May 13th
Cecily Russell is leading us through a HIIT workout designed for divers live on the PADI Facebook once a week. Today's session is at 1 PM BST (8 AM EDT, 2 PM CEST, 10 PM AEST). Wear your exercise clothes and be prepared to get sweaty!
May 14th
Show your love for the ocean by posting a selfie using Scuba Diving magazine's Instagram filter. Be sure to tag @PADItv and @scubadivingmag in your Instagram story so we can see the results!
May 15th
It's Endangered Species Day! Today is a day to remember all the endangered species we are privileged to swim next to while diving, and to work towards protecting them further. Read more about endangered marine species and where you can dive with them on the PADI blog.
May 16th
Support your local dive shop by leaving a positive review on their Facebook page or share some of their content with your friends and followers.
Check out other ways you can support your favorite dive shop on the PADI Blog.
May 17th
Get silly and go for a dive at home. Post a photo or video of you and your dive buddy relaxing in your gear, spotting marine life in your living room, snorkeling in your bathtub or anything else you can think of to bring the ocean closer to your quarantine castle. Be sure to tag #PADIatHome so we can see your posts!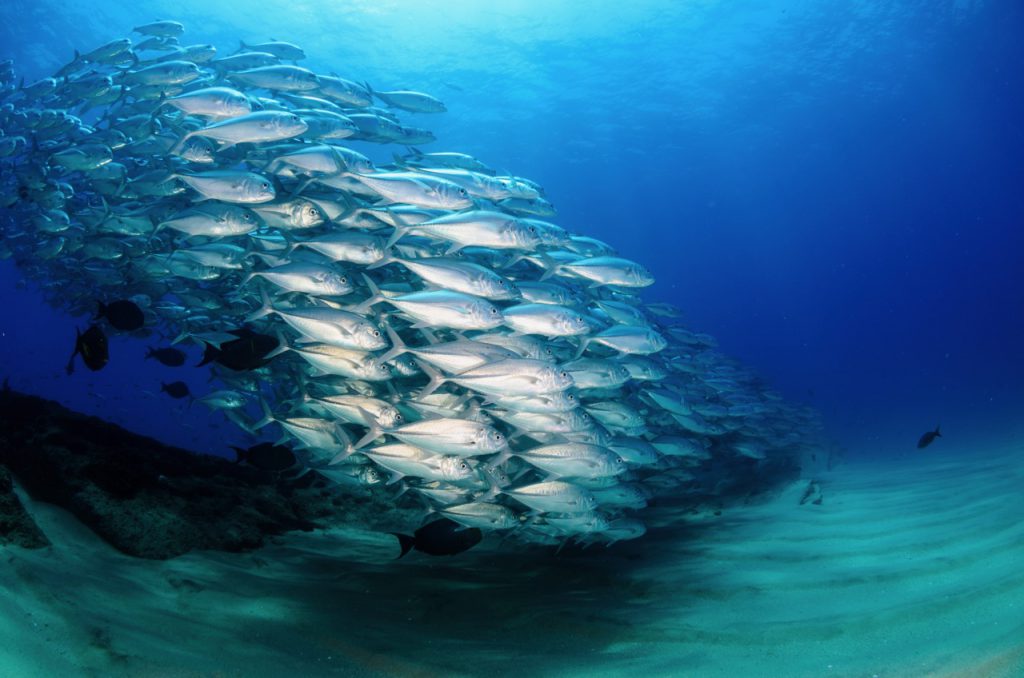 May 18th
Just because you're social distancing, doesn't mean you can't take a virtual dive. Explore the underwater world, from the Florida Keys to American Samoa, through your computer or VR screen thanks to the National Marine Sanctuaries team.
You can also explore the virtual underwater world by downloading the new Beyond Blue game created by marine biologists and the BBC and featuring never before seen footage.
May 19th
Unfortunately, it might be a while before we're allowed to travel internationally, but if you're like us and bursting at the seams to get back in the water, you likely have some dive sites near your hometown. Scroll through the PADI Travel destination guides to learn more about the best diving near you. Also, check in with your local dive shop to see if they are doing fun dives from shore (while following social distancing best practices and local regulations, of course).
May 20th
Even if you can't travel for a few months yet, there's no harm in dreaming of better times. Look through the collections of dive resorts and liveaboards on PADI Travel to find one or two you'd like to visit in the future.
May 21st
Get your dive gear serviced at your local PADI Dive Shop. Take advantage of curbside drop-off and pick-up options that many dive shops have implemented.
May 22nd
Do you know someone who would love scuba diving but hasn't gotten their fins wet yet? Send them the PADI Learn to Dive video. Hopefully, it will motivate them to sign up for PADI eLearning, which is currently on sale.
While you're on the YouTube channel, be sure to watch some of the other underwater videos we've created to get ready for future diving adventures.
May 23rd
Master Diver and Pennsylvania high school student, Izzy Lee, has organized a webinar for middle school and high school students (and adults, too) who want to learn more about ocean conservation. The event will feature several educational speakers and will begin at 3 PM EDT (8 PM BST, 9 PM CEST, 5 AM AEST).
(Use Meeting ID: 932 3701 7327 & Password: ocean)
May 24th
Post the very last photo or video on your camera reel that you took while scuba diving. Tag #padi and #paditravel so we can see your photos!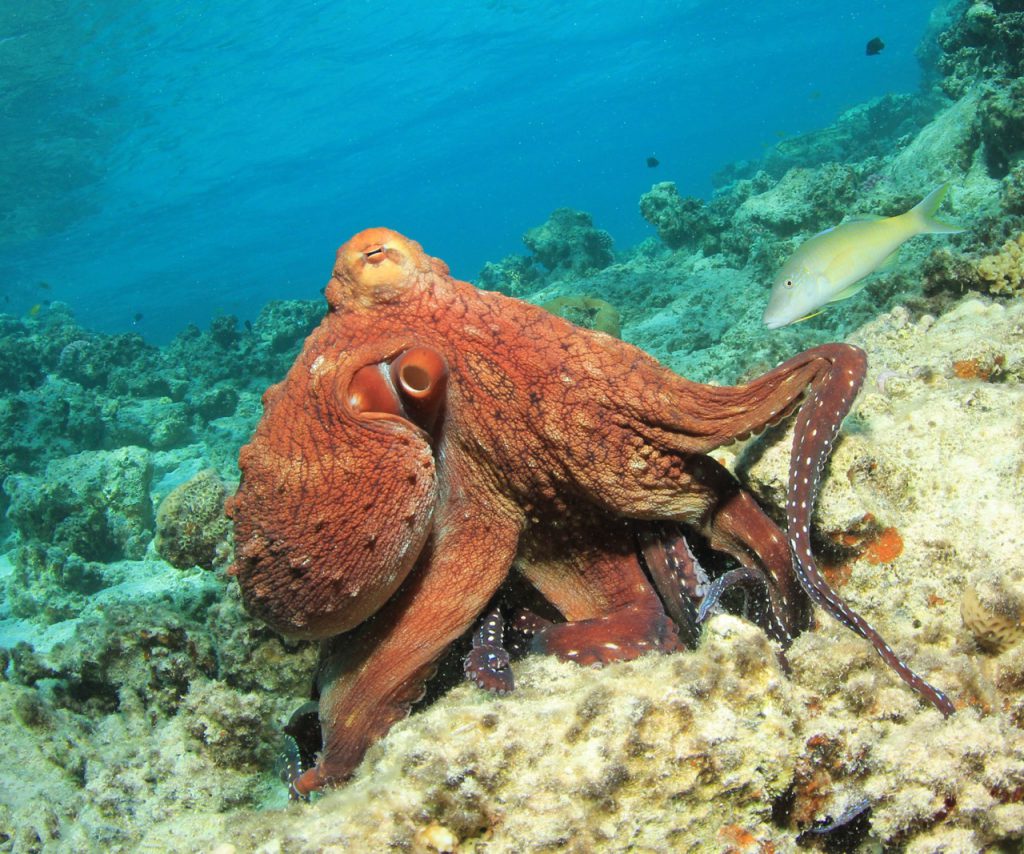 May 25th
Happy Africa Day! There is so much epic scuba diving in Africa. If you haven't yet explored the continent's dive sites, take a minute to learn more about all the great destinations Africa has to offer. You just might discover a trip or two to add to your bucket list.
May 26th
If you missed watching PADI Ambassadivers, Young Ocean Explorers, interview ocean legends live on their website and Facebook page, catch up with the "Live in the Lockdown" series now. Steve and Riley Hathaway hosted 12 different episodes with special guests ranging from Paul Nicklen to Clarke Gayford. All the episodes are available for playback on the Young Ocean Explorers website.
May 27th
Brush up on your knot tying skills with the all-new PADI App. This new PADI tool just launched last month on the Apple App Store and the Google Play Store.
May 28th
If you are a keen underwater photographer, it's time to enter the Scuba Diving magazine's 2020 Photo Contest. The "Through Your Lens Photo Contest" features four categories, namely wide-angle, macro, behavior and compact camera, and entries will be accepted through June 5, 2020.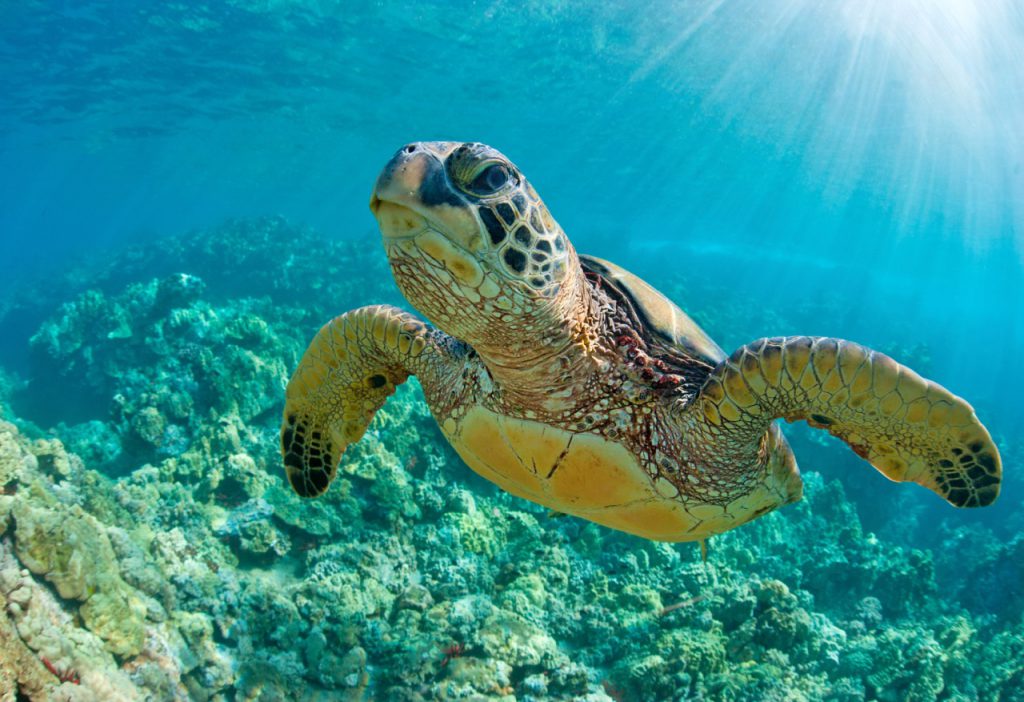 May 29th
It's a great time to shop for some new PADI gear. Stock up on eco-friendly items or order a face mask made from recycled ocean plastic.
Alternatively, create a "Save-a-Dive Kit" by purchasing the essentials from your local dive shop.
May 30th
Get talking! Scuba divers use our Facebook groups to chat with, get advice from and share experiences with other divers. Plan your next big adventure with help from divers in our Dive Travel Facebook Group
May 31st
Make sure you're shopping for a good cause. Select Project AWARE Foundation as your preferred AmazonSmile charity. Every time you buy something on Amazon, Project AWARE will receive a small donation at no cost to you.