Are you at a point in your dive training where you're exploring different certifications? How would you like to learn to observe and explore like an underwater scientist? If so, it's time to discover the PADI National Geographic Diver certification.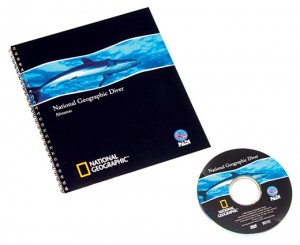 Adventurers and dive geeks alike will benefit from this certification which includes two dives and a custom exploration project. You'll think, observe and document, in the way explorers and scientists do. Exploration projects vary – you might survey local marine life, or record water temperature fluctuations. No matter what the project, you'll hone your buoyancy and observation skills as well as your ability to critically think about the environments surrounding you.
The National Geographic certification is offered as both a specialty or an add on to the Open Water Diver course. If you're interested, the first step is to locate a PADI National Geographic Dive Center.
Visit the PADI Dive Shop locator, then click Advanced Search Options to find one near you.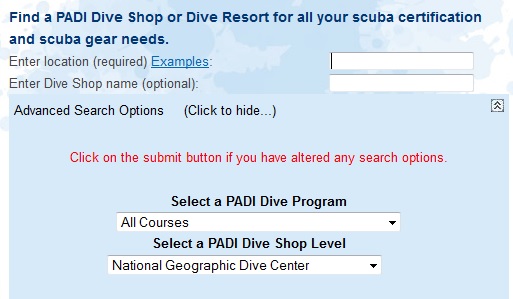 In the PADI National Geographic Diver certification course you will:
Learn how to observe your surroundings to get the best experience from each dive.
Gain practical experience by gathering information and collecting images to create a visual representation of a dive site.
Achieve improved underwater navigation skills, including the use of an underwater compass as well as natural references.
Experience a multitude of aquatic species and be able to identify local plants and animals.
After completing the PADI National Geographic Diver certification, you'll approach each dive with new outlook. A dive site you've visited many times you'll see again from a different point of view, while your exploration project will enlighten others about the underwater environment.