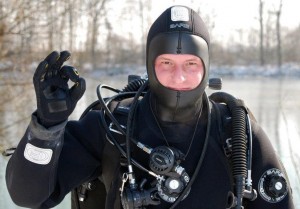 Getting into diving is usually more a matter of choice than chance, but for PADI Instructor Alexander, it was all luck.  At a game of bingo, he won a "Discover Scuba Diving" experience. At the time, he wasn't too enthused – he thought hanging out poolside was preferable to getting kitted out with "strange" diving gear. Nevertheless, he took the plunge – and that was all it took for him to become a diving devotee.
"Diving can change your life. It is not a flowery phrase – in my case it is the truth!" Alexander says. "Back in Munich, Germany, I bumped right into the next dive shop (the one I work for today) and booked my PADI Open Water Course." Following that initial course, Alexander moved on to Advanced Open Water Diver, Rescue Diver, Divemaster and, logically, a career in diving. However, that career is in Munich, a place that suffers from a perception, according to Alexander, of being "cold, with poor visibility and no fun at all."
Alexander is doing everything he can to turn that view on its head. "We are lucky; around Munich there are a lot of lakes with great dive spots … Lake Starnberg, Lake Walchensee, Lake Plansee and so on. We have lot of altitude diving here too." As for the cold, he admits it's a factor – but one that has a positive side. "The colder the outside temperature the clearer the lakes and this is diving at its best. Incredible dives for my students and very often for me too!"
When it comes to being a big-city diving instructor, Alexander says that the lifestyle is ideal. "When you are off there are endless possibilities for things to do and how you could spend your free time." But there's an added benefit that he sees exclusively for divers. "Most important to me is that my customers and students are not on holidays – they live here like I do. That means that very strong and long lasting customer relationships develop. It is nice to have the chance for offering real continuing education."
Even in the heart of Europe, in a busy metropolis, Alexander's enthusiasm for the sport – and teaching others – shows that where there's a will to dive, there's also a way.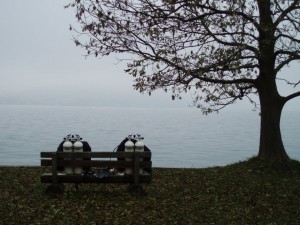 [googleplusauthor]