There's a place in Australia where in certain periods of the year you are almost guaranteed to see a whale shark. It may not be the most famous reef in Australia, but the Ningaloo Reef in Exmouth, Western Australia, can provide snorkelers and divers with an equally incredible experience to its eastern counterpart.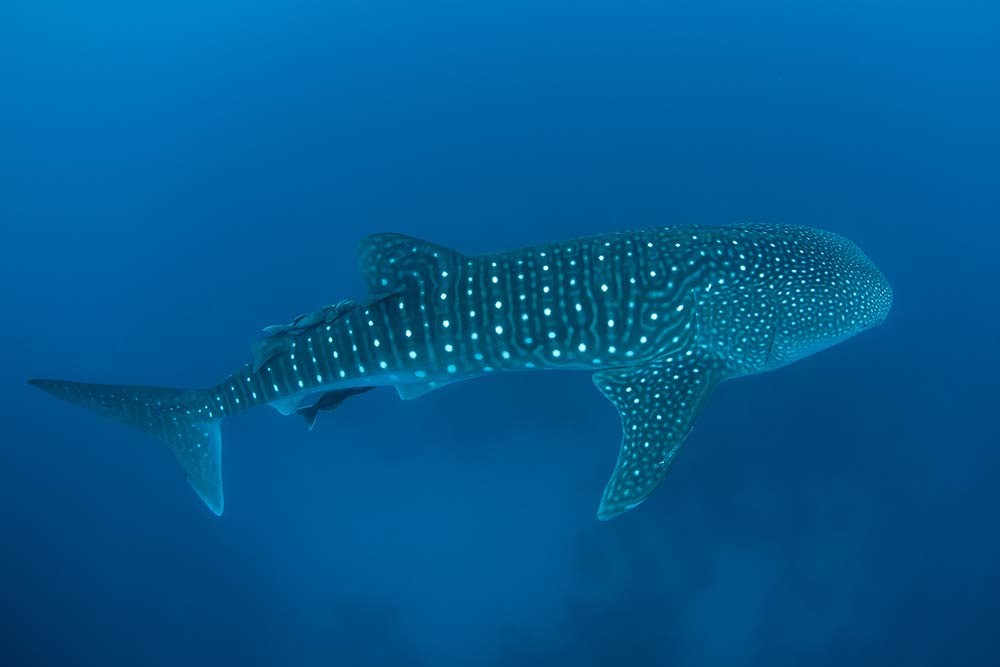 Whale sharks are the biggest fish in the sea, adored by ocean lovers all over the world. Finding yourself in the presence of one of these gentle giants is a moment rarely forgotten. Feeding primarily on plankton, whale sharks pose no threat to humans so getting up close to one, within appropriate guidelines, is realistic and safe.
While the largest whale shark ever recorded was just over 12 metres / 40 feet, Ningaloo tends to have those that range within 4 – 11 metres / 13 – 36 feet.
Ningaloo Reef Whale Shark Season
Visitors to the reef who plan to experience the company of a whale shark will only be able to do so without scuba equipment. Freediving or snorkelling are your options and all PADI Dive Centres in the area will offer or organise the appropriate tours for you. You'll be able to book on a tour from Exmouth, Coral Bay or even from Perth with many PADI® Dive Centres operating Ningaloo Reef trips that incorporate scuba diving and whale shark swims.
Whale sharks normally congregate along the Ningaloo Reef from March to August each year and often make daily appearances. You can, however, sometimes still spot a whale shark in the area as late as October.
Here's a little taster of what to expect with this 360° video from Tourism Australia.
Marine Life in the Ningaloo Marine Park
The Ningaloo Reef is a UNESCO World Heritage Marine Park and is jam-packed with marine life. Yes, whale sharks are a popular tourist attraction in the area but there are so many other reasons to visit.
You can tick off other bucket-list marine life encounters with manta rays, dolphins, humpback whales, big and beautiful turtles and sometimes even dugongs. Manta rays, turtles and numerous other marine species can be found all year at the reef and the humpback whale season is from June to November.
When you're not at sea, the Ningaloo Coast will spoil your eyes with arguably some of the most beautiful beaches in Australia. We could write about how clean and soft the sand is or how few crowds there are to flick sand in your face, but we'll just show you with a photo. Nice, right?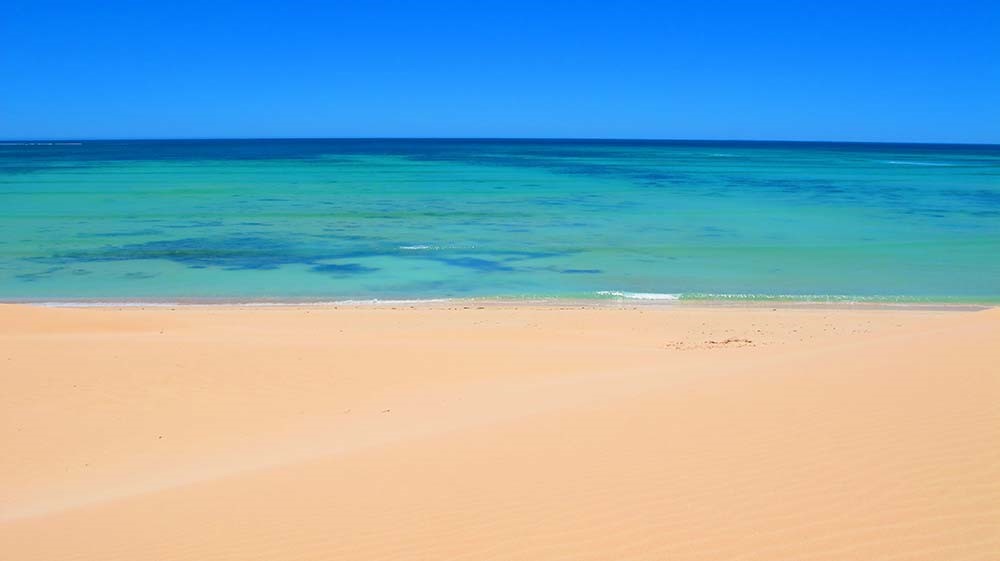 The beaches on the coast are also vital breeding grounds for turtle nesting.
Book your tour or dive trip with a PADI Dive Centre
There are numerous PADI Dive Shops in Western Australia that can provide you with whale shark swim tours or scuba diving trips within the Ningaloo area.
Check in with a local PADI Dive Shop to book.