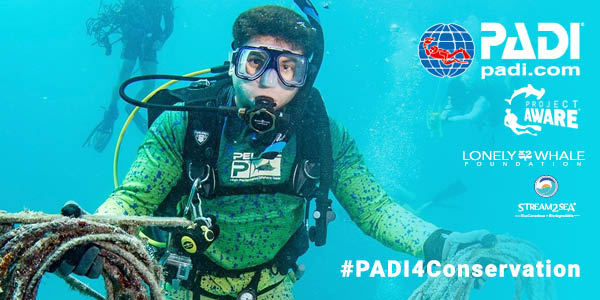 Recently, as part of our #PADI4Conservation contest, we asked the PADI® community to share with us how they're actively bringing awareness to ocean health and protecting the ocean. Needless to say, we were overwhelmed by all the incredible entries!
We could only choose four winners, but we wanted to share with you some of the ways in which PADI divers told us they were promoting ocean health and protecting the ocean.
Instagram user 'gazlyden,':
"We began the last PADI IDC the right way at Master Divers Koh Tao with a beach clean up organised by eco queen Hayley. Awesome job collecting over 112kgs before we kicked off!"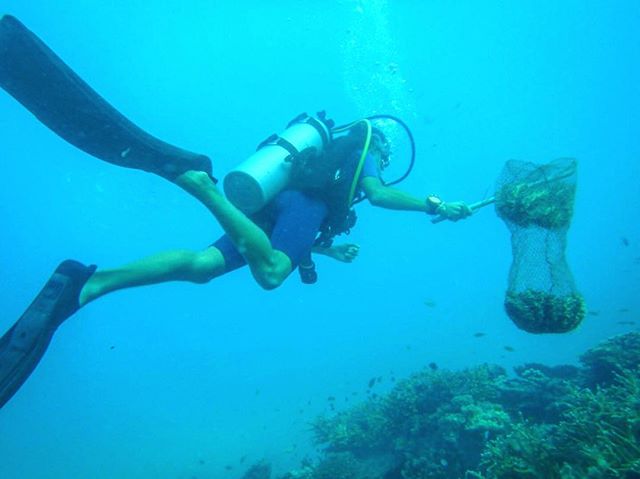 Instagram user 'jamesfowler255':
"So today Maritime gave us permission to remove several venomous Crown of Thorns, which eat our beautiful coral reefs!"
Alex, Canada:
"I've been picking garbage/plastic from beaches for 15 years, EVERY single beach that I've travelled to worldwide. I live on the Great Lakes and have picked well over 20 garbage backs of plastic/debris/garbage just over the past years. I share this on twitter and advocate for clean beached and to bring awareness to everyone that we all make a bigger difference thane we think."
Christina, USA:
"For me it's very simple! I have a neon green mesh bag that I take with me everywhere I go that involved water. I call it my 'trash & treasures bag.' I will go out for a daily swim any time it's possible and fill up my bag with as much trash as I can find. Some days it's two or three bags full and other days it's half a bag.. As long as I can safely bring it up I will!"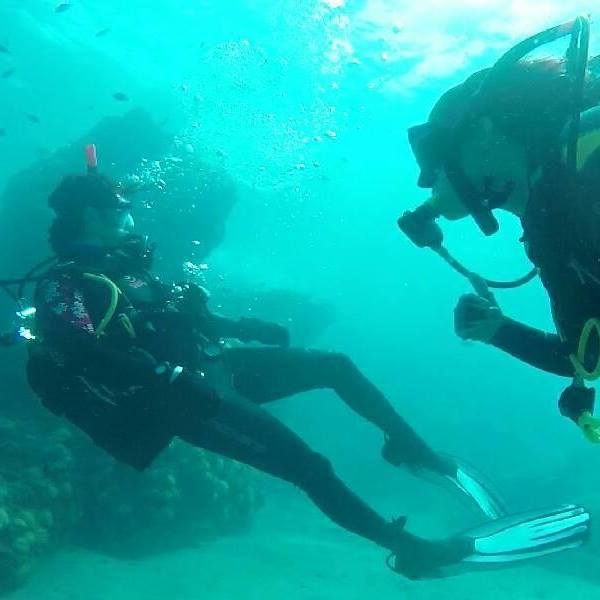 Marta, Spain
"I teach all my diving students how to respect marine life and how we can help, by taking the marine litter when we dive or just avoiding touching the bottom and marine creatures. I will always keep trying to improve the way we interact with the ocean!"
Clauidia, Spain:
"I refuse straws, and I try to tell my friends, my family and students to avoid it too. I pick up all the plastic bags, straws etc that I find underwater, near to the beach or in open landscapes."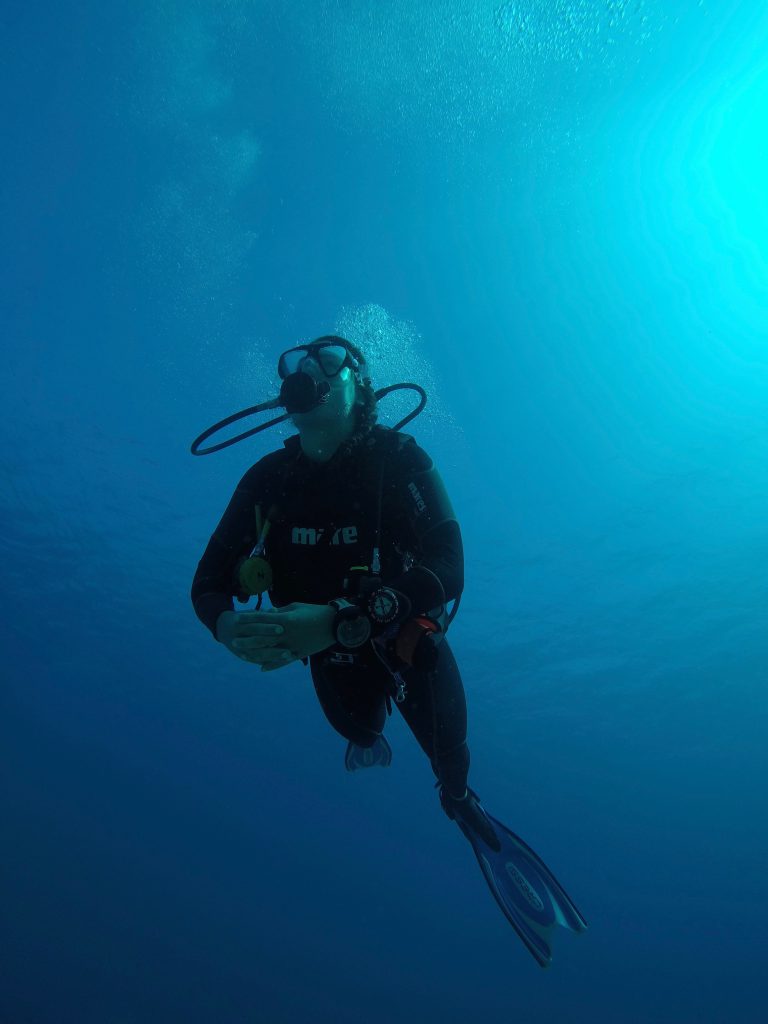 Audrey, Switzerland:
"I'm currently working with a dive shop in Geneva to implement Dive Against Debris® dives in the area. I also organise different events to bring more consciousness into people's everyday life."
Talal, Qatar:
"Distributing all the knowledge I hear or read about protecting the ocean to all my friends through social media."
Jasmine, Portugal:
"Awareness of ocean issues inspired me to make choices like vegetarianism to decrease my carbon footprint and because of the scale of overfishing. I also started recycling at home and became an eco-warrior at school."
Adam, Ireland:
"I am doing the #StopSucking challenge"
Kaleigh, USA
"I'm focused on how I can have a positive and educational impact on the world around me for the benefit of future generations. I started a blog centered on my love for ocean conservation mixed with my life as a new mum. I plan on developing an educational program for children, but until then, I try to participate in as many events for non-profit organisation as I can."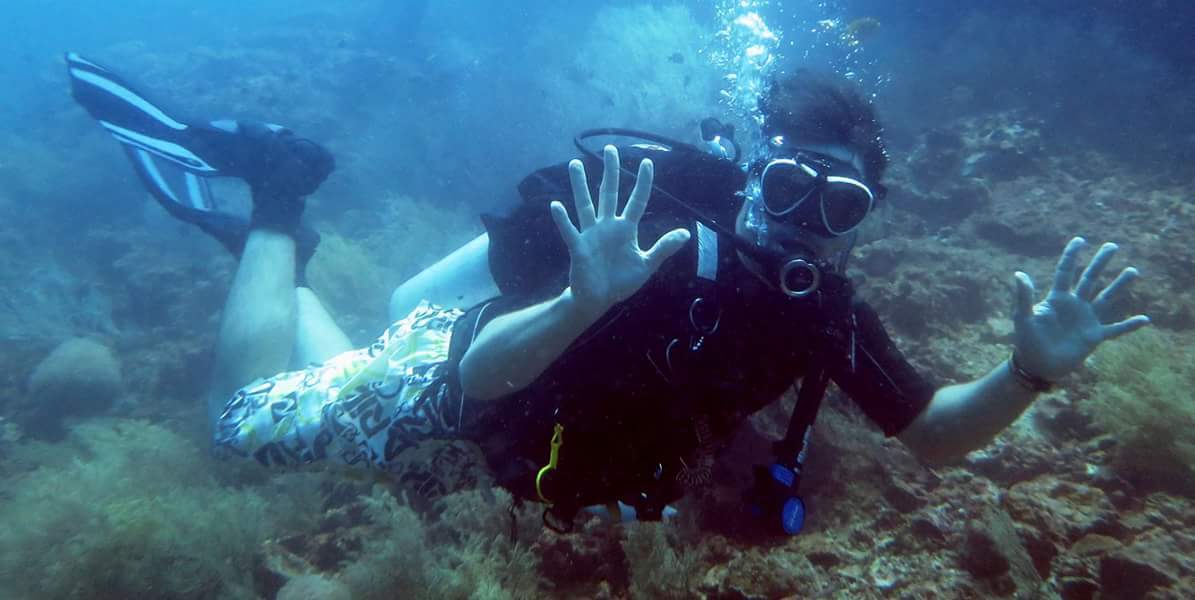 Daniel, Australia:
"Living in a small coastal town, our ocean and beaches are quite clean. Regardless, every bit helps. I've always got my eye out for debris (and Nudies) in the ocean but also on land while I'm walking on our beautiful beaches."
Andreas, Sri Lanka:
"The Unawatuna and Nilaveli Diving Centre are taking care for their environment here in Sri Lanka. We adopted a dive site, are 100% AWARE and are conducting underwater clean-ups every month."
Kiera, Barbados:
"After an odd week of turtle rescues, I was more motivated than ever to bring some awareness to the hazards humans create for marine life and hopefully initiate some change. I started a petition to expand the Marine Protected Areas around Barbados and brought a lot of awareness to the effects of plastic waste and hazardous fishing practises."
Matthew, New Zealand:
"Next year I'm starting a Polytech course that's about saving our oceans and conservation."
William, South Korea:
"I adopted a rocky outcrop just off the end of a beach here in South Korea in April, 2016. Although I've tried unsuccessfully to get other dive volunteers, I have been successful in removing more than 2,800 pieces of debris to date."
Thanks again to everyone who entered the #PADI4Conservation contest! To see the list of winners, click here.