You've packed your dive kit and are ready to embark on an underwater adventure of a lifetime. You turn up at the dive destination of your dreams, fins in hand ready to dive right in and shock horror, the reef is destroyed! 
It's not a reality that any water-loving dive enthusiast should have to experience but the sad truth is, we're coming dangerously close. As ocean acidification, pollution and damage caused by tourism threat to destroy the reefs we love so much.
Get your Green Fins
Green Fins, the only internationally recognized environmental standard for dive and snorkel operators, established through a partnership between UN Environment and The Reef World Foundation. With help from PADI, is on a mission to implement the eco-standards across global dive operators in an effort to educate divers and help to reduce their impact.
So, to make sure your fins are as green as they can be on holiday, check out my round-up of their guidelines below.
Leave no trace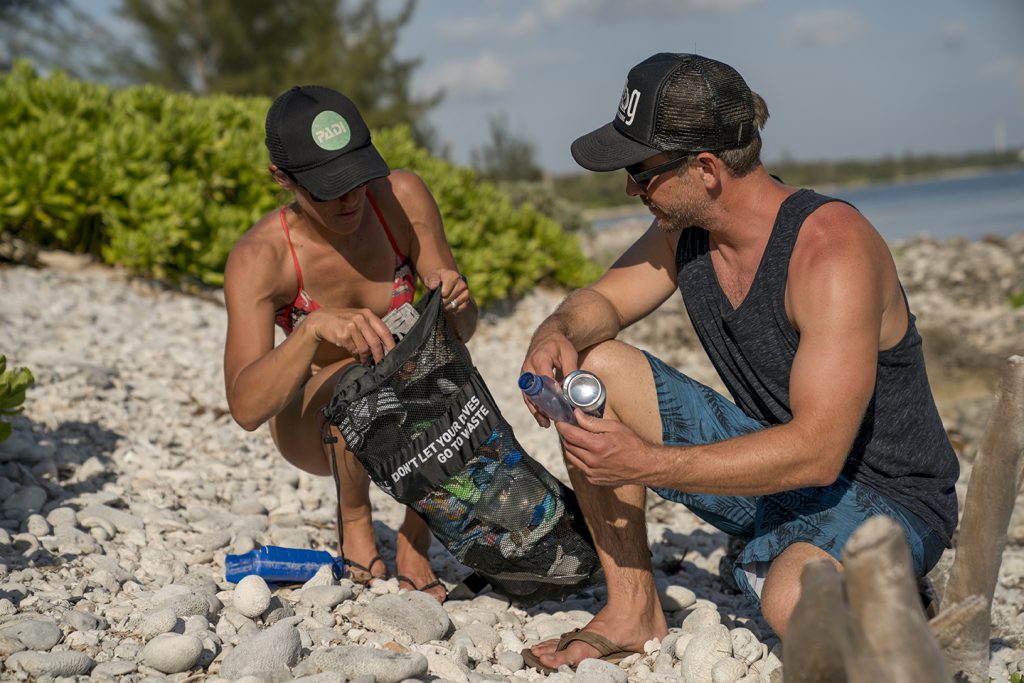 The banning of single-use and disposable plastics is on the rise in popular diving destinations worldwide. Hoorah! That being said, there's still much work to be done in educating tourists and changing visitor behaviour when it comes to ocean pollution.
Plastic bags, cigarette butts and straws are among the biggest pollutants. Green Fins advice is "bin it, don't litter it" which is a great start. Tourist intentions are good, but in destinations such as Egypt and Asia, sea-side trash bins can quickly overflow with contents ending up in the sea.
The best solution is to reduce waste, which can be done by switching from single-use plastics to reusables and carrying your own cigarette butts in a handy travel container to dispose of far from the sea.
If we're to leave no trace, that extends to the collecting or buying of corals, shells and anything else you find dead or alive. The ocean is a carefully balanced ecosystem that relies on the nutrients of all inhabitants for feeding and growing. As Green Fins says, "removing them removes the ocean's ability to regenerate."
Look, don't touch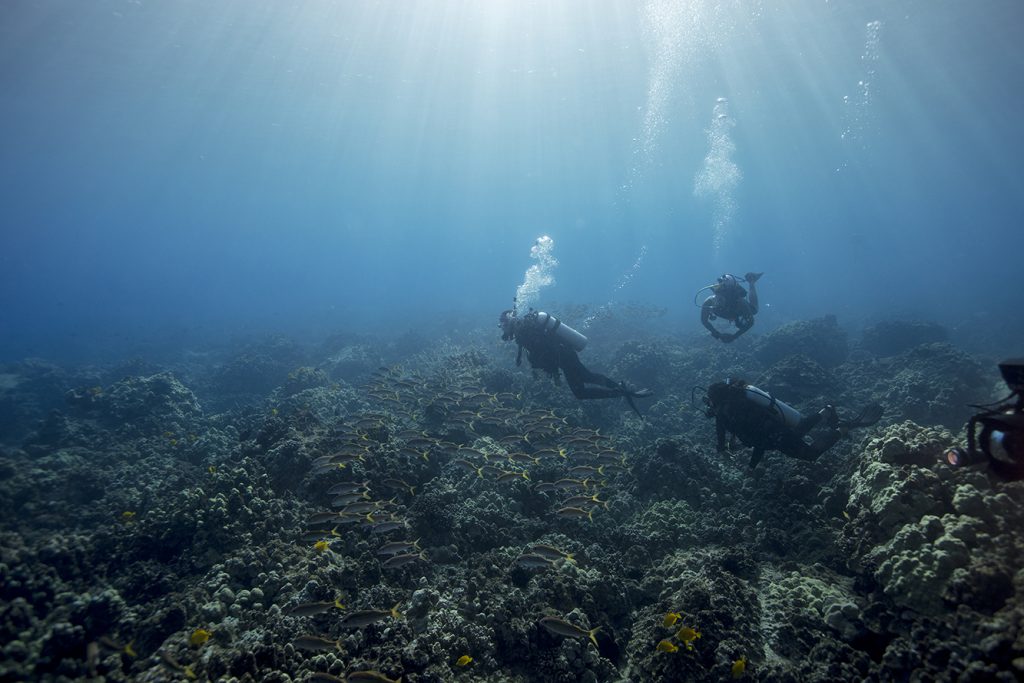 We've all seen the YouTube videos of celebrity freedivers grabbing a ride in the ocean by holding onto the fins of gargantuan sharks. It's totally awe-inspiring, but can be stressful for the animal to have us hover too closely and diseases can be transferred unintentionally by our touch. Green Fins strongly advises against the touching or chasing of any marine life if we're committed to ocean conservation.
The other thing to be mindful of is not to feed the fish. When we offer food to marine life, we disrupt their natural behaviour, causing a ripple effect. Fish become accustomed to being fed and act aggressively to other fish, or stop eating the algae that builds-up on coral reefs, leading to suffocation.
Going gloveless, being careful about where you're finning and checking you remain a safe distance at all times from coral gardens are also important. So much so that Green Fins made 'zero impact dives' a priority action in the 2018 International Year of the Reef. They claim an average of 70% of divers contact the reef while diving, leading to damage and degradation of ecologically important corals that take lifetimes to repair.
Be of benefit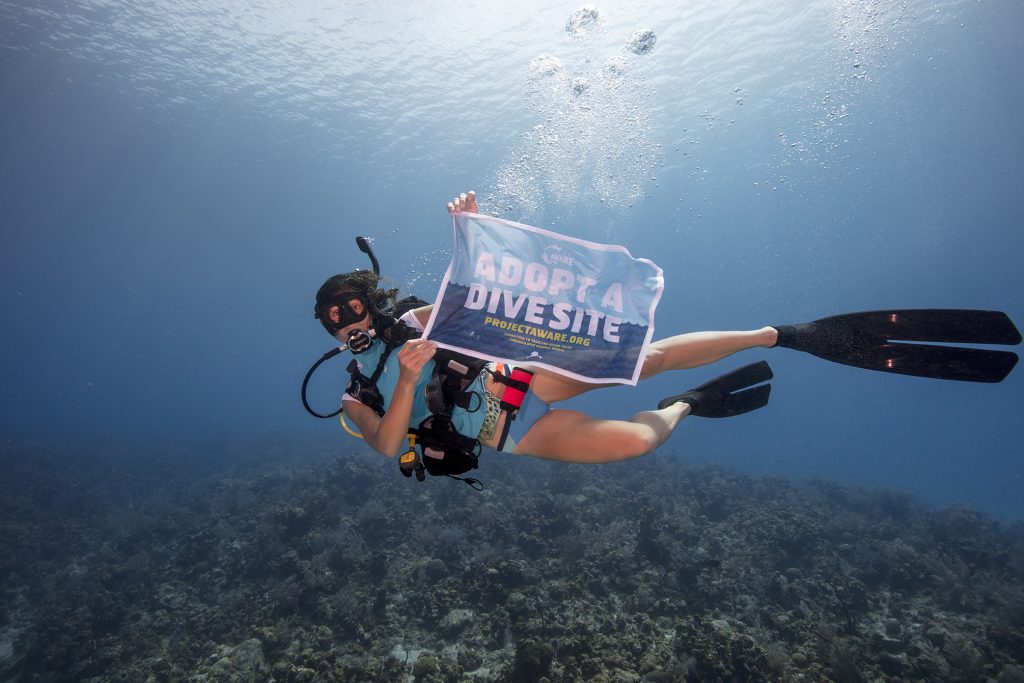 While all of the guidelines above should be viewed as non-negotiable. The Green Fins call to 'join in conservation projects' is optional, but will make a big difference to how sustainable and well managed any ecotourism and conservation initiatives are in your favourite dive destination.
PADI encourages divers to consider how they can give back to the destinations they love to visit. By choosing reputable marine tour operators, volunteering your time at a reef monitoring program or donating money to marine education, you'll ensure healthy oceans for future holidays and help protect marine environments for generations to come.
Visit the Green Fins website for a full list of diver best practises and to learn more about the threat to marine environments.