Two recent Intergovernmental Panel on Climate Change reports (IPCC 2018; Bindoff et al. 2019) summarize the existing projections of future coral bleaching, stating that coral reefs as we know them will all but disappear in a scenario of up to 2°C (3.6°F) warming. Additionally, up to 90% of coral reefs could be lost even with an increase of 1.5°C (2.7°F), which is now predicted to occur as soon as 2027. With the Tongan volcanic eruption appearing to have accelerated this process by 10 years, we are running out of time and need to take immediate action.
---
The Conflict Island Atoll: A Mission Blue Hope Spot
The Conflict Island Atoll, located 120 km (75 miles) east of Milne Bay Province's capital, Alotau, in Papua New Guinea, is a Mission Blue Hope Spot. It has a small but impactful team of Community Conservation Rangers who are dedicated to preserving not only the environment but also the cultures and traditions linked to the oceans, dating back to the times of creation. In 2017, the islands' new management established the Conflict Islands Conservation Initiative, a not-for-profit NGO registered in Australia. Since then, they have implemented a range of conservation initiatives for the oceans and the islands. These initiatives include shark and ray studies, a marine debris program that has removed over 14 tons of marine plastics, a manta ray ID program, and a highly successful turtle monitoring program that has released over 100,000 endangered baby turtles to date.
---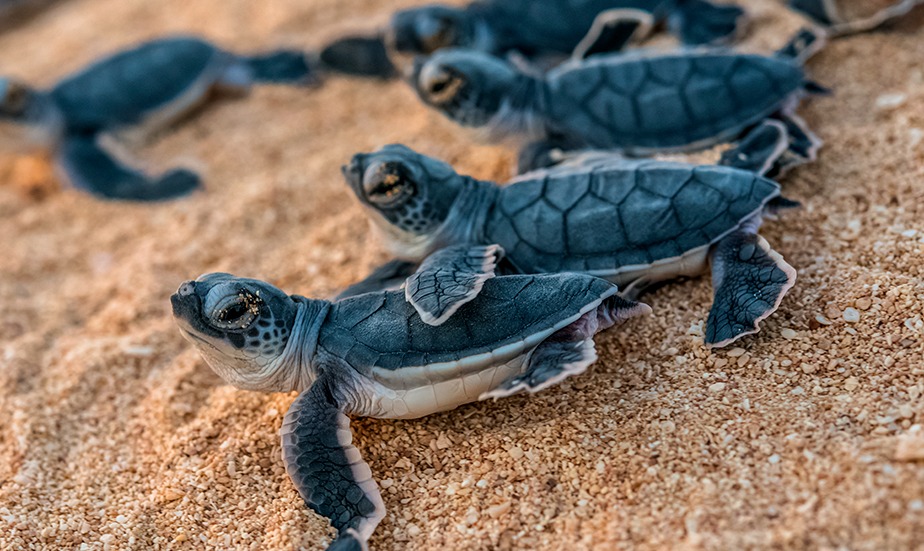 Urgent Response to Coral Bleaching Crisis
In 2023, a coral reef and fish monitoring and restoration program will be implemented in response to an unprecedented mass local coral bleaching crisis that began in October 2022 and has dramatically impacted the waters of Papua New Guinea, with the epicenter in Milne Bay. Currently, there is no large-scale research, reporting, or monitoring on the ground to address this dramatic event in the region. Protective measures are not being implemented, and there is little discussion of the issue locally. According to NOAA Global, sea surface temperature monitoring since October 2022 has resulted in a Level Two alert for coral bleaching, with temperatures of 30°C and higher. These results have caused a massive and devastating coral bleaching event in and around this atoll.
---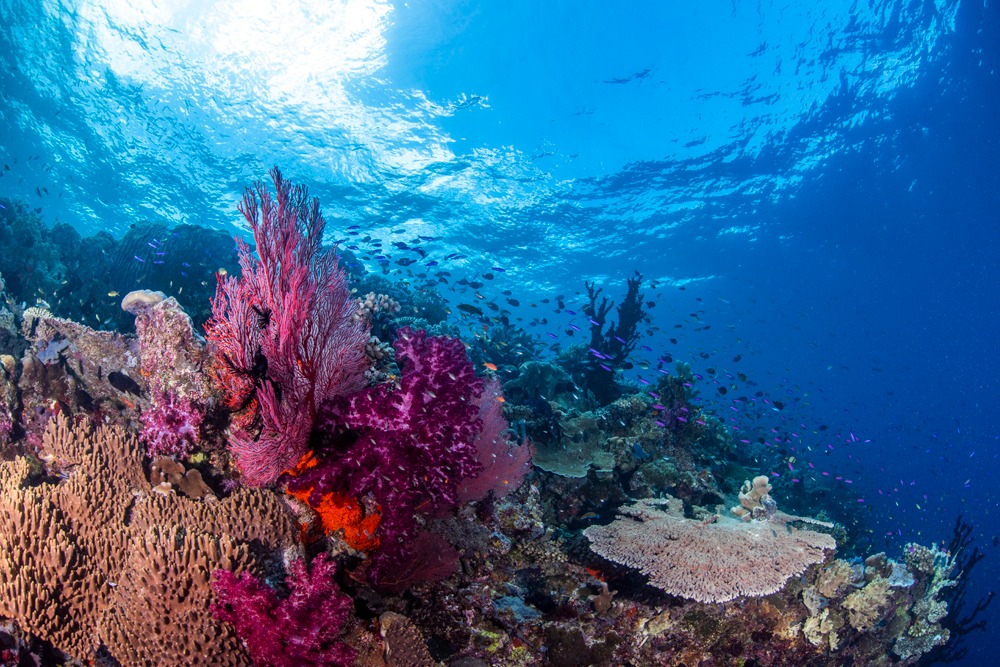 Importance of Emergency Intervention and Restoration Measures
Emergency intervention, coral restoration, and protection measures must be taken as soon as possible to aid in the recovery of coral reefs before coral species become locally extinct in this biodiverse habitat. Our restoration interventions will consider future climate change and ensure strong adaptive management over the project's lifetime to adapt to potential unchecked rises in global temperatures and future-proof our restoration efforts for sustainability. When corals start to recover from bleaching events, they are highly susceptible to coral predation by the crown of thorns starfish and outbreaks of the Drupella snail, both of which can kill surviving corals. By including a predator control and removal segment in this program, the team will be able to monitor success and safeguard our nurseries and recovery sites from predatory events. The surviving corals after a heat stress event, known as super corals or the jewels of the reef, have been identified as having higher heat tolerance to climate change and bleaching events. Protecting, nurturing, and reseeding these super corals are critical to the long-term health of the reefs once conditions have cooled and are more suitable for coral growth.
---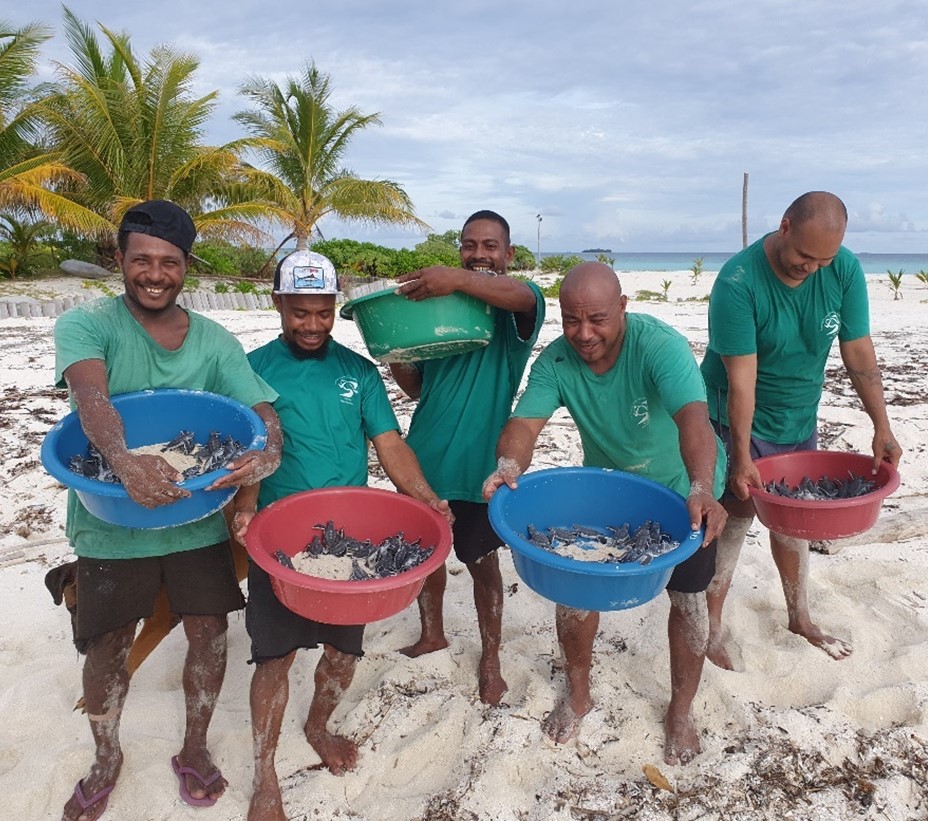 PADI Support Enables Training Opportunities for Community Conservation Rangers
Thanks to support from PADI's Scholarship committee, the Conflict Islands Conservation Initiative will now be able to train all seven Community Conservation Rangers up to PADI Advanced Open Water, with Head Ranger Steven Amos to become the very first PADI Divemaster. Without this support, these opportunities would not exist for the rangers, most of whom only finished primary or early years of high school.
---
Author Biography – Hayley Versace BSc
Written by Hayley Versace, PADI Master Scuba Diver Trainer, Marine Biologist and Zoologist
Hayley Versace is a PADI Professional with over 15 years of experience as a marine biologist and zoologist. She has been actively involved in direct action conservation for the same duration as her PADI career. She established and has been running the Conflict Islands Conservation Initiative (CICI), developing partnerships, training upcoming community rangers, and establishing programs and funding to support those programs. Combining her knowledge of tourism, conservation, and communities, she has created a platform for powerful, impactful, locally-driven action.