"This Earth Day is the perfect reminder that it is our shared responsibility to protect our blue planet. PADI is fueling a movement of one billion torchbearers to create ocean change, which is a rapidly growing community empowered to take meaningful and positive action. From taking part in citizen science dives to staying at eco-friendly PADI Dive Resorts, you really can seek adventure and save the ocean too," says Drew Richardson, CEO of PADI Worldwide
Did you know:
61% travelers state that the pandemic has made them want to travel more sustainably in the future. (Booking.com, 2021)
82% people said sustainability was more on their minds than before the pandemic (Google Survey 2021)
A 70% rise in the number of people searching for sustainable travel options in 2021 (Google Survey 2021)
With that in mind, here are some conscious strategies for travel-mad divers dreaming of a healthy ocean and sustainable future, when you're at home and on vacation.
At Home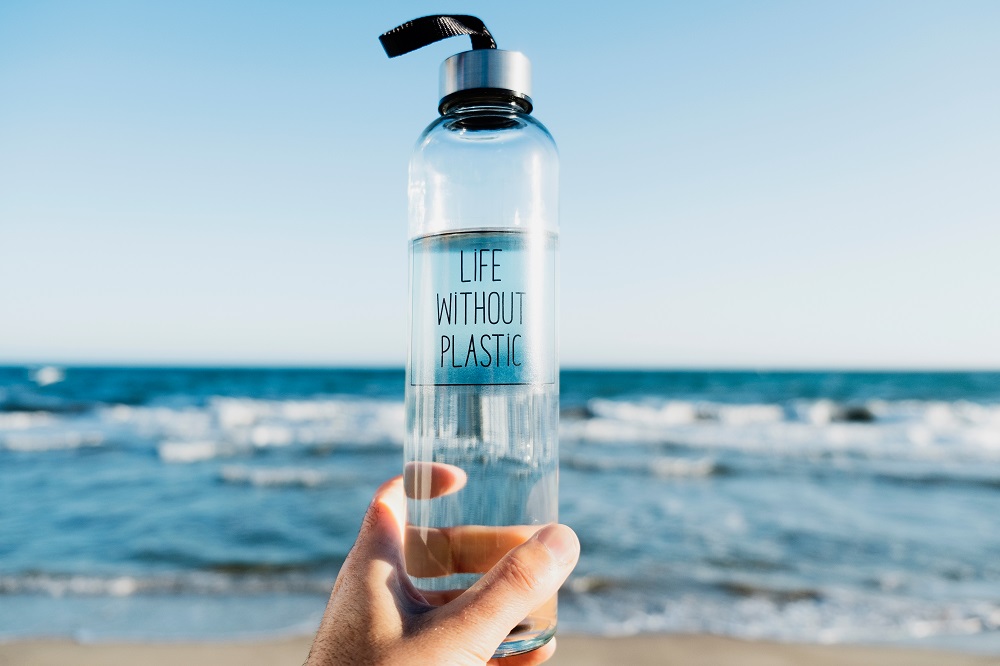 Say No To Single Use Plastics
Many of our convenient and disposable products end up in the ocean, at risk of ingestion by sea turtles and other beloved marine creatures. Steer clear of these options altogether by packing your own reusable alternatives. As your awareness grows, you'll be surprised by how much waste we generate without even realizing. Did you know that wet wipes are made of plastic?
Understand Greenwashing
The terms 'eco' or 'eco resort' are often used by organizations truly dedicated to communities and conservation, as well as those seeking to exploit the marketing potential of a sustainable attitude without taking any real action. Help those who are really doing their bit to stand out by staying informed. Read up on 'Greenwashing' and check out our handy tips for recognizing it.
Fine Tune Your Diving Skills
Always keep an eye out for new ways to continue your diver training. Expert divers understand the ocean's delicate ecosystems and can act as a role model for other divers. To get started, we recommend signing up for the Peak Performance Buoyancy and Fish ID Specialties.
Easy ideas to get you started…
PADI Travel Ocean Challenge: Take the #NoExcuseForSingleUse Pledge and Project AWARE® will send you practical tips that make saying "No" to plastics easy.
Before You Go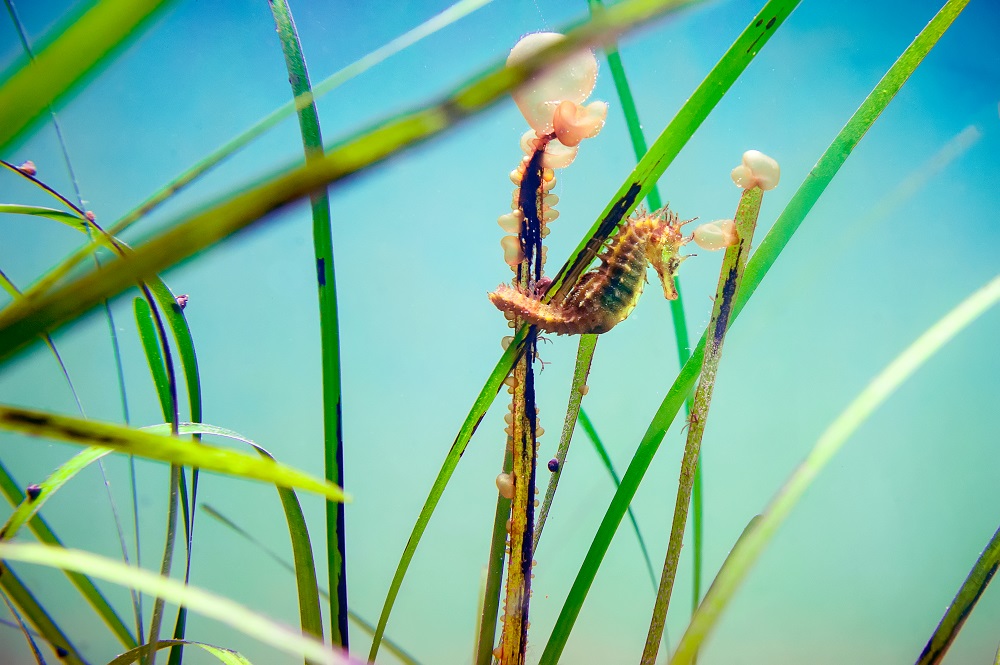 Travel Smart To Reduce Your Impact
Book your travel early to get great deals on direct flights. In doing so, you're cutting your carbon emissions, often in half! Consider spending longer in fewer destinations each year to reduce overall air miles, and opt for shared transfers and public transport where possible. These are often great alternatives to private taxis, offering a window into local culture and the chance to meet new people.
Purchase Reef-Safe Sunscreen
Around 5,000 tons of sunscreen enters our ocean each year, causing disruption, DNA damage and death to young corals, amongst other toxic side effects. To avoid exacerbating the issue, head over to PADI Gear to pick up a sun hat, rash guard and reef-safe sunscreen.
Plant Seagrass to Mitigate Your Adventure
The reality is that most of us rely on fossil fuels in order to reach our dream destinations and dive sites. Consider donating to a seagrass planting initiative to mitigate your carbon emissions and protect the foundations of marine biodiversity in one simple – yet highly effective – move. If you aren't sure how much to donate, check out this handy vacation carbon calculator.
Easy ideas to get you started…
Discover the amazing benefits of seagrass meadows, and how important they are for ocean health
Use this carbon calculator to figure out the carbon cost of your next dive adventure and donate what you can at PADI Travel check out
When booking flights for your upcoming dive adventure, plan ahead and lock down a direct route
Next time you see a shared transfer option (we offer them on lots of our resort packages), opt in
Prepare for reef-friendly exploration by packing a sun hat, rash guard and reef-safe sunscreen
PADI Travel Ocean Challenge: Start a conversation with a friend or family member about the magic of seagrass. Go ahead, let's get the conversation going!
On Your Trip – Above The Waves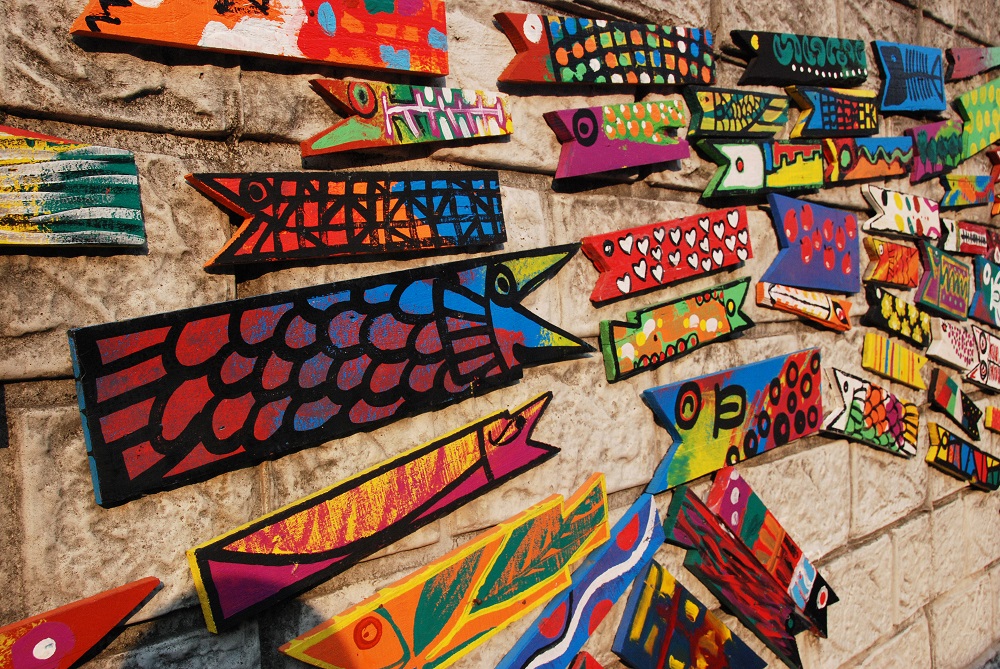 Make Choices That Empower Communities
Visit locally-owned businesses and spend your travel cash on fairly-produced products and services that preserve age-old traditions. Barter if it's local custom, but keep in mind that a small amount to you could make a big difference to the seller.
Get To Know Your Hosts
Take the time to speak with the locals and fill your non-diving hours with cultural excursions that bring you a deeper understanding of what makes your destination unique. Learn a few words in the local language and give them a go – simple pleasantries will help break the ice.
Save Water & Energy
Switch off the lights as you head out each morning. Turn off your A/C when you're not in your room. Skip your morning shower if you're going to be 20 meters below sea level in a matter of minutes. Get your towels washed every week rather than every day. Small choices can make a huge difference when we're all on board.
Easy ideas to get you started…
Visit a locally-owned business and pick up a hand-crafted souvenir for your friends or family back home
When you aren't diving, sign up for a culturally-relevant excursion with a local guide – did somebody say Rum Tasting?
Switch off your lights and air conditioning, and skip your shower before heading out on the dive boat each morning
PADI Travel Ocean Challenge: Ask a local to help you learn a few words or phrases in their language. You'll most likely make a new friend along the way!
On Your Trip – Below The Waves
Support Research and Conservation
Whether you're conducting coral watch or Dive Against Debris® surveys, assisting world-leading experts in whale shark research or simply donating to Project AWARE, we can all contribute towards greater understanding and protection of the ocean.
Keep Your Hands (and Your Gear!) to Yourself
As divers, we're guests in the underwater world, and it's our responsibility not to disturb the delicate balance of the reef or cause undue stress to its residents. Even a light touch, swipe of the fin or bump of your camera can destroy decades of precious coral growth. To learn more diver-centric tips for protecting the ocean, click here.
Pick Up After Yourself – And Others!
Collect ocean waste and log it with Project AWARE before disposing of it appropriately. Often others will see you and follow suit. Just be mindful of your surroundings – despite great intentions, trying to remove something that's deeply lodged under coral can end up causing more damage than the waste itself!
Easy ideas to get you started…
Stay mindful of your buoyancy, making sure you and your equipment don't come into contact with the reef
Sign up for a Project AWARE® specialty, learn more about ocean conservation and facilitate critically important work
Ask your dive center if there is any way you can contribute to their ongoing research and conservation actions. You may be able to use your dives to conduct a coral health or reef fish survey, or submit your manta ray images to worldwide research databases.
PADI Travel Ocean Challenge: Make at least one of your vacation dives an underwater clean-up, and log what you find with Project AWARE®.
Thinking about where to go on your next trip?
To opt for an environmentally conscious vacation, check out our Eco Travel collection, and keep your eye out for Green Star, Green Fins and 100% AWARE Logos. You'll find these next to the dive center name on every relevant PADI Travel Dive Resort package – just hover over each icon for more info.
What did you think of these tips? Did we miss anything that you think every diver should consider on vacation?
Perhaps you've already put these ideas into action or have completed one of our PADI Travel Ocean Challenges?
THAT'S AWESOME!
Post your pictures and experiences on our Facebook page, or tag us on Twitter or Instagram. We love to see you guys taking action in support of our mission 'Seek Adventure. Save The Ocean.' and are excited to keep the conversation going about what we can do next!