Former captain and athlete for the UK Freedive Team, Sam Amps is a leader in both the scuba diving and freediving worlds. She is a PADI Course Director and AIDA Instructor Trainer, and is founder of freediving center, Saltfree. As a key public figure and freediving safety advisor, Sam has also been a key consultant in the development of the PADI Freediver programmes.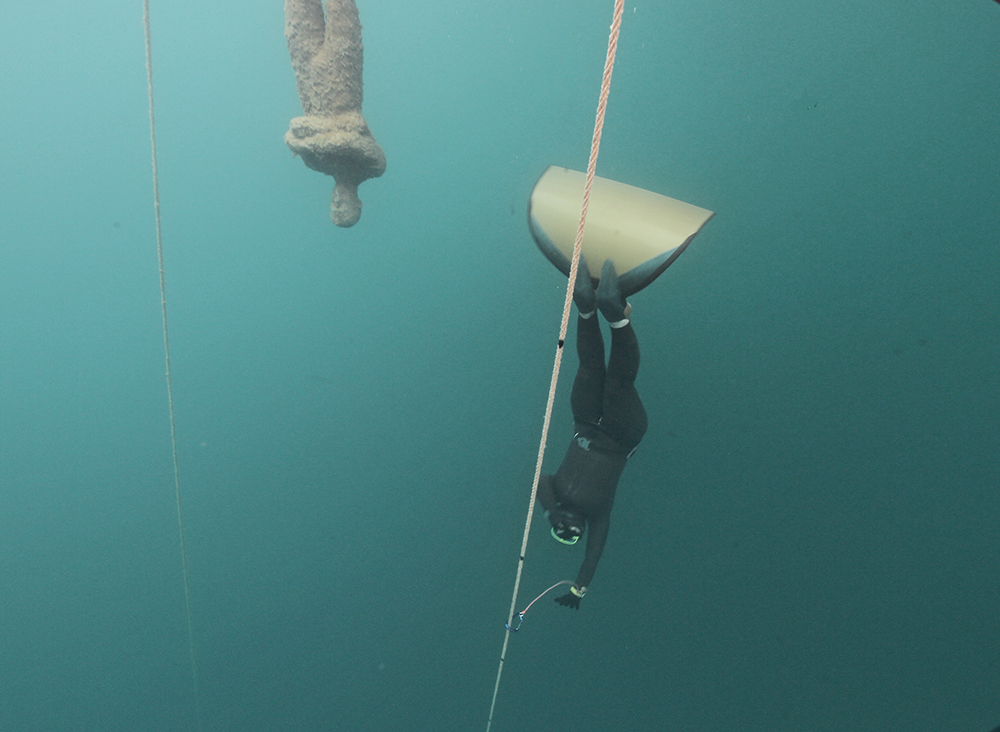 Le Grand Bleu: Igniting Passion and Careers
Sam's initial steps into the diving realm began in Cornwall. From a young age, her relationship with the water was allowed to grow and develop through a range of aquatic adventures arranged by her uncle. First learning to swim, then surf and windsurf, and then finally taking her first breath underwater on a PADI Discover Scuba Experience at the age of 26: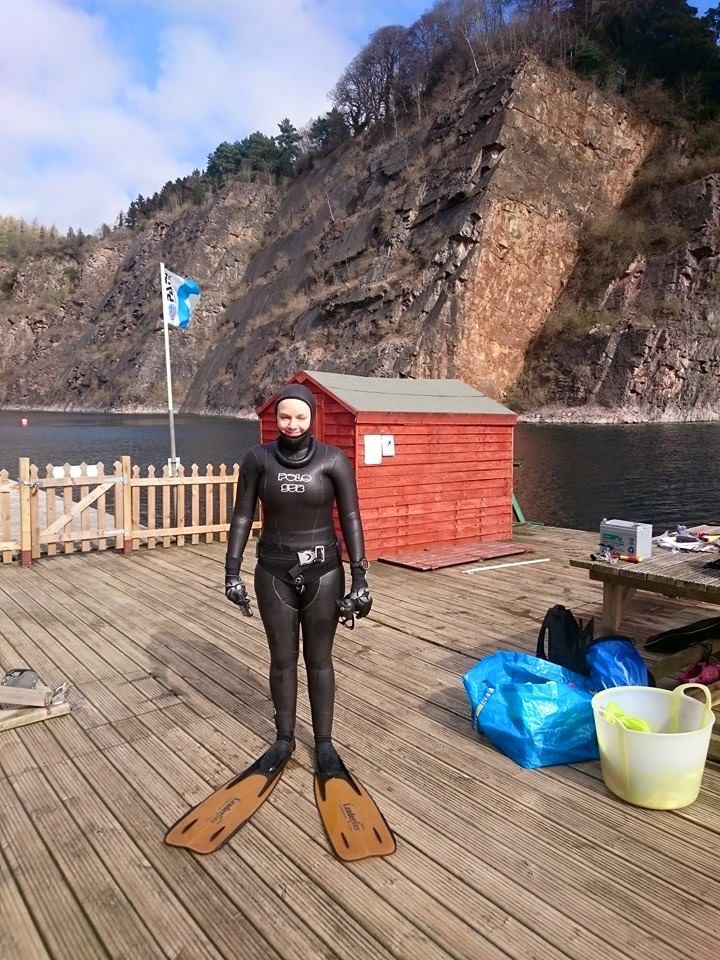 "I was immediately hooked. I just could not believe the amount going on underneath the often grey and dull surface of the water that I'd been looking at all my life. Just three years later, I had become a PADI Instructor and taught the same uncle and cousin their PADI Open Water Diver Course. That was quite special!"
It was this passion for scuba diving that saw Sam rise to the level of PADI Course Director – the highest rating for a PADI Instructor – and sent her around the globe to dive and teach.
Sam's interest in freediving was sparked at a fairly young age, after she went with a French pen pal to see Le Grand Bleu (The Big Blue) at an open air cinema. "We both fell in love with the idea of freediving, and the next day spent hours diving down to pick up rocks."
But whilst the foundation had been laid, Sam's actual transition from scuba diver to freediver happened some 15 years later after winning a 'Discover Freediving' course in a charity auction.
"It was love at first dive," Sam recalls. "At that stage, I had been toying with the idea of Tec or Rebreather diving as my next step, but after one trip down the freedive rope, I knew I'd found my passion. Freediving added a degree of competition and fitness development for me that I was no longer finding in scuba. I loved the challenge of freediving – you can always try for deeper and longer."
As an added benefit, Sam admits that "the lack of equipment and the freedom to just pick up your fins (or in my case, monofin) and get out on the reef is really liberating."
As an inspiring leader within both the scuba and freediving scenes, where does Sam draw her own inspiration from?
"In the early years I did quite a bit of training in Egypt with Patrick Musimu, and lots of weekends in Nice, France with Loic Leferne, both of whom are no longer with us. Loic was an inspiration as he encouraged everyone to relax and enjoy their diving. His approach was picked up by the whole team at CIPA, his school in Nice.
Francoise Gautier, who also worked there, similarly played a key role in my development. If he thought I was breathing too hard in preparation for a dive, he'd make me laugh to get my breathing back to normal. At my first World Cup he found me looking pale and nervous an hour or so before my dive and insisted I eat a piece of cake. Contrary to every piece of training advice, it was just what I needed. I like to think we teach in a similar way at Saltfree; we take safety seriously and help everyone achieve their potential, but we never forget this is something we are doing for fun. I am very pleased that the PADI Freediver courses reflect this approach."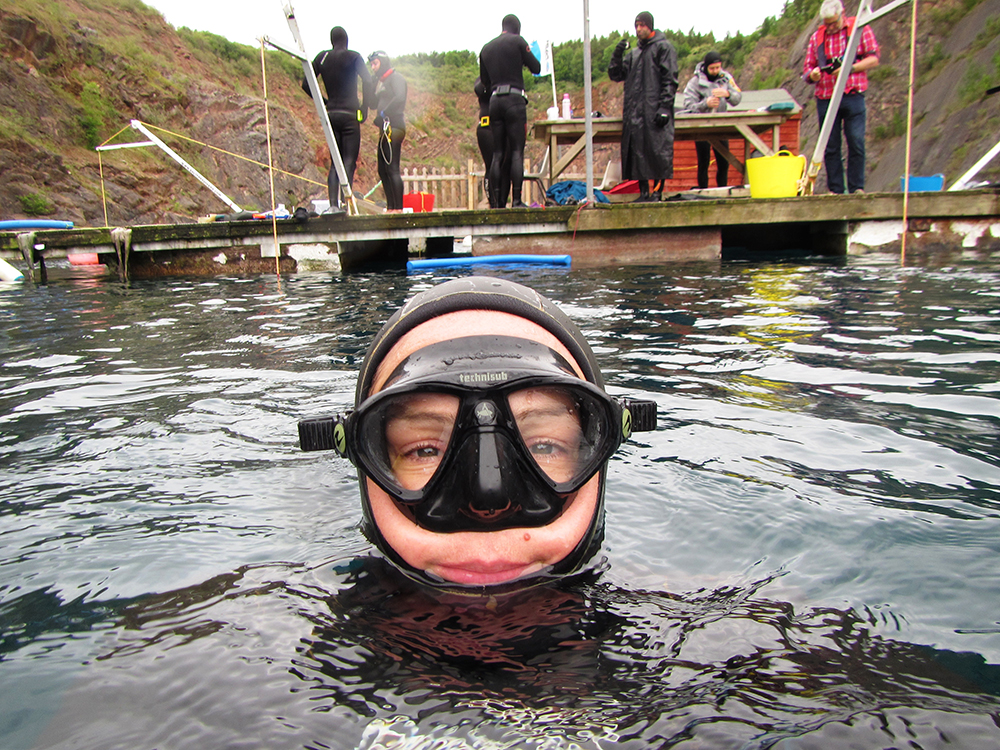 With Women's Dive Day approaching on 16th July, Sam's plans are centered on celebrating at the British Freediving Association Meet Up at Saltfree:
"Women are still under-represented in the sport, and I do all I can to try and address that. We have a fairly even balance of male/female divers at Saltfree and for a while the instructor team were entirely female."
Sam's passion and motivational attitude are evident in her encouragement of other females (and males) to get involved in scuba and freediving."I think the PADI Freediver programmes will go a long way towards this [getting more women in the water]. The new training materials (PADI Freediver Touch) are very accessible and present the sport, quite rightly, as something everyone can take part in and enjoy. The course standards are flexible enough to challenge those who already have some experience or take to freediving naturally, yet are also achievable for those who are newer to the water, or find they need longer to develop."
[box type="info" size="large"]
Quick Facts: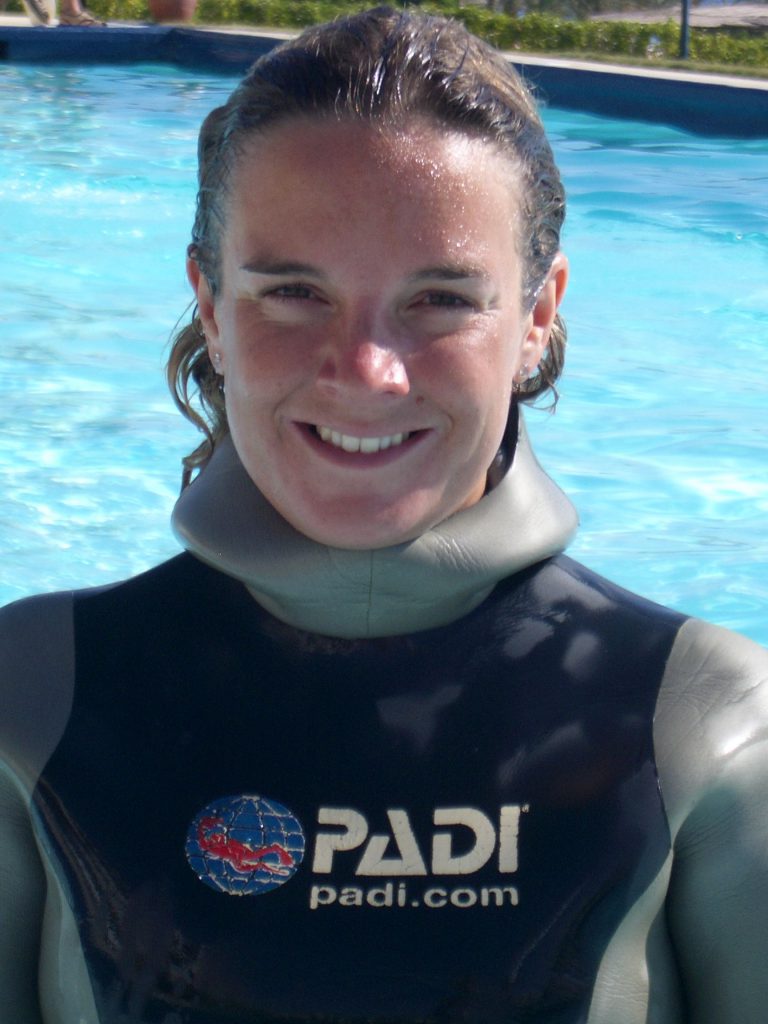 Dream Dive:
A very deep one, somewhere very blue and warm that only needs a 3mm wetsuit. I had a few close to this in Hawaii. The people are also important. A dream dive would need my dream buddies.
Favourite Marine Life:
Seals, especially the wild ones we swim with off Cornwall.
Favourite Dive Site:
Has to be the Saltfree Pontoon at NDAC, Chepstow, which I run – but Porthkerris (Cornwall, UK) is a close second.
Most valued piece of dive equipment:
My Suunto D4i that maps and informs every one of my dives and freedives flawlessly. I've used Suunto dive computers since day one and nothing else measures. My current one is fluorescent yellow which is even better – it's much harder to leave behind in a changing room!
Next scheduled dive:
Tomorrow – when I have a full group for a PADI Freediver course at Saltfree.
Top Tip:
You can never have enough dry swimwear in your dive bag!
[/box]
Sam can be found at: www.saltfree.biz or www.samamps.com
What are you doing for Women's Dive Day this year?