Cornwall is England's Riviera. Since Victorian times the major beach resorts, such as Newquay, Bude and Perranporth to name a few, have seen sun worshipers heading to England's most southerly and westerly region. The relatively warm waters and hot, sunny days could please even the most discerning of folk. Although England may not be known for its incredible diving, you may be surprised at what scuba diving in Cornwall has to offer.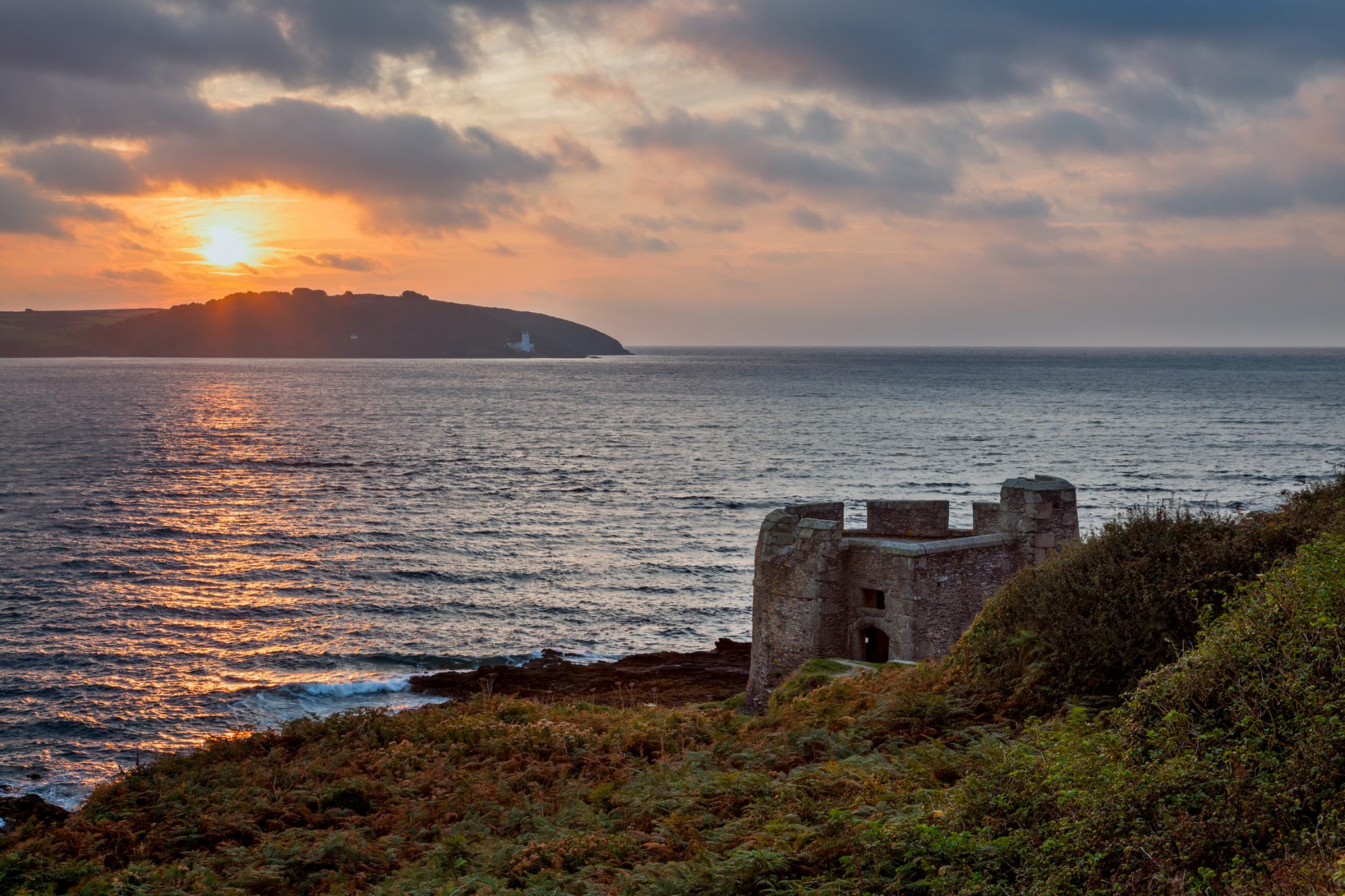 Over time things change, during the 60's, the surfers start to invade, in increasing numbers every year, especially to the north coast to surf the Atlantic Ocean. In later years, with the advent of 18-30 holidays and 'Run To The Sun' type events, people still keep coming in droves.
Cornwall is now most famous for its pasties, but it was once a centre of industry famous for its tin mines, the remnants of which are scattered over the Cornish countryside. The very first road going vehicle was in Cornwall, the Puffing Devil. Designed by Richard Trevithick, it ran a short journey on Christmas Eve 1801. There are also attractions for all ages. Whether it is a walk on the moors or go kart racing, Cornwall has a lot to offer.
Cornwall's diving industry is well developed, Nitrox and Trimix are available at several locations. What is probably one of the best kept secrets, is that the diving is world class, with the U.K.'s two most dived salt water wrecks, the Scylla and the James Egan Layne.
---
A Guide to Scuba Diving in Cornwall
How to Get There
Airport: There is a domestic airport located four miles outside of Newquay.
Taxi: There are many taxis available at the airport as well as a few car hire companies.
Where to Stay
Cornwall has more miles of coastline than any other county in England, there is accommodation available in almost every town and village, especially seaside resorts. If you intend to do a lot of diving, you will need to be near one of the main dive operators, they are based at Looe, Pentewan, Falmouth, The Lizard, St Keverne and Penzance. Newquay is the big party town; it is home to several 1000+ capacity night clubs. Fistral beach in Newquay holds several international surfing rounds during the summer months.
Accommodation
Before choosing a hotel, it is worth asking if they have facilities for washing kit, etc.
Whilst most of the hotels in Cornwall are of high quality and are a pleasure to stay in, with excellent food and good entertainment, there are an increasing amount of surf lodges and budget accommodation for people willing to share a room.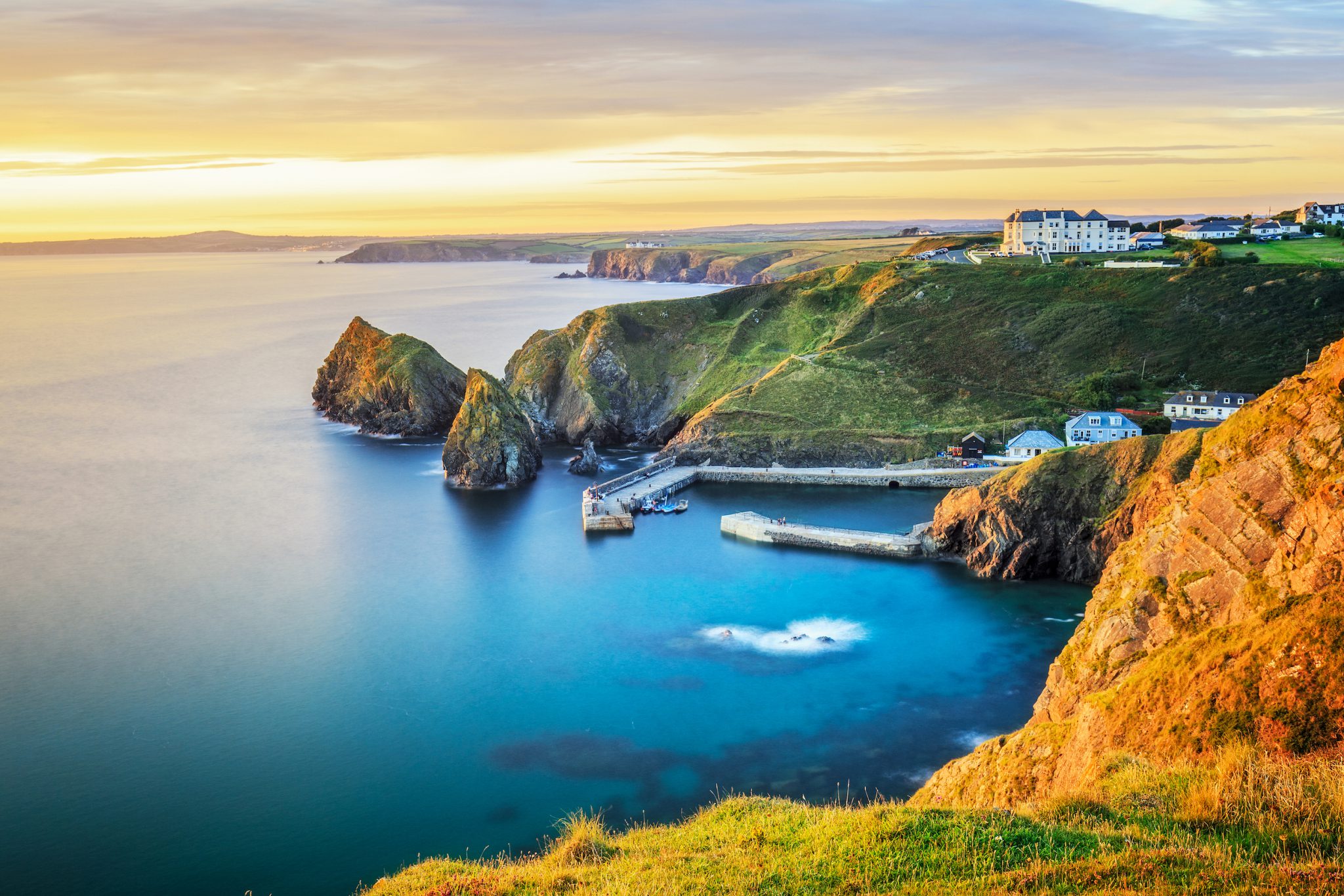 When to Go Scuba Diving in Cornwall
Low Season: Low season in Cornwall is October to April.
High Season: High season in Cornwall for scuba diving is May to September.
The sea temperature varies from 7 degrees Celsius (44 degrees Fahrenheit) in February and March to 16 degrees Celsius (61 degrees Fahrenheit) from July to September.
Best Scuba Diving in Cornwall
The best time of the year to dive in Cornwall are the months of July to October, although there is an active diving scene all year round. Basking sharks are regularly sighted during the summer months as well as visiting pods of dolphins and the odd orca whale. Wrecks are in abundance at depths from 1m to 100m (1-30 feet).
Expenses Guide
Diving per day: Single dives are usually around the £30 mark or a few pounds more if you are traveling further offshore. Many boats may be chartered for the day or even the week
Diving Options
With so much choice available, it is hard to know where to start. If the north coast is flat for a few days, visibility can be over 20m (60 feet), especially on dives deeper than 40m (130 feet). The south coast tends to be flatter than the north coast, and you have more chance of getting out. Every dive center has its favourite few wrecks and reefs; they are all good. Want to see steam locomotives underwater? Cornwall has them.
---
Live Unfiltered in the UK
Not yet a diver? Get ready to see the UK in a different light by learning to dive locally. You'll get the chance to explore the underwater world while benefitting your mental and physical health. Click on the button below to learn more.
---
This blog was originally written by Jackie Hutchings and published on the Diviac Magazine.