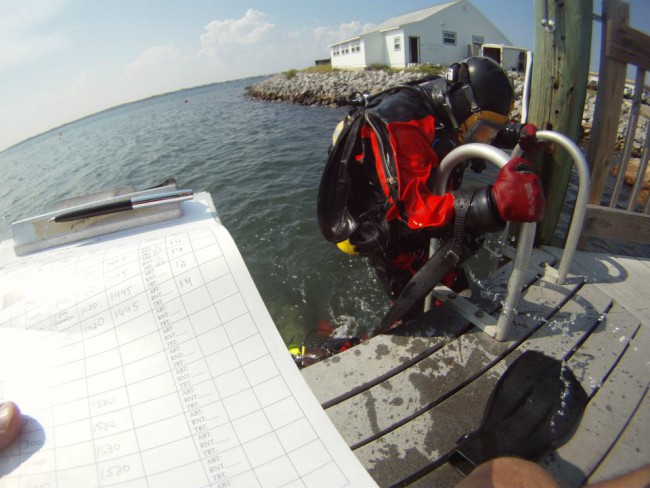 For most divers, scuba diving is an escape from every day life. But there are a lucky few who dive during their workday.
Scientific divers take the plunge in the name of research to learn more about the oceans and how to protect them. Spending the day exploring an underwater environment, monitoring changes and collecting data – that's just another day at the office.
The Environmental Protection Agency (EPA) relies on scientific divers to support  ocean and coastal protection programs. The EPA Scientific Dive Unit consists of scientists and engineers. The EPA dive program has 9 dive units, and each team averages more than 100 dives a year in conditions ranging from freshwater quarries, lakes and rivers to salt water bays and the open ocean.  Divers Charles "Buddy" LoBue, an Environmental Scientist with the Dredging, Sediments and Oceans Section, and Dr. Phil Colarusso, Marine Biologist, are two of these specially-trained divers.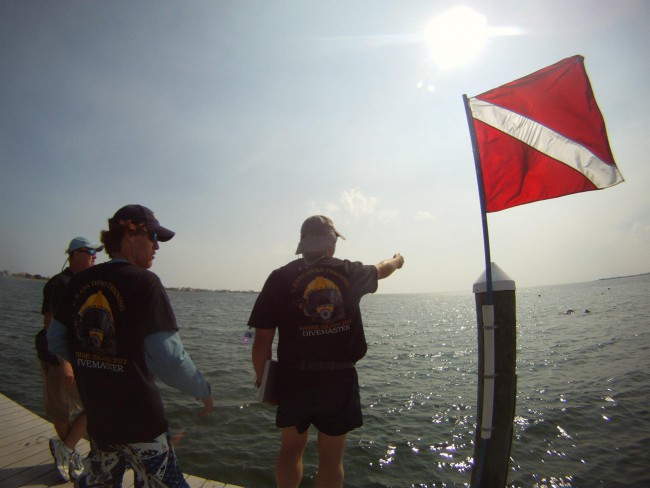 Both LoBue and Colarusso had extensive diving experience and put in plenty of hours studying before finding work with the EPA. Buddy LoBue got certified after starting his first job at the Osborn Laboratories of Marine Science in Brooklyn. When he wasn't diving for his work, he continually dove for recreation. In 1997, Buddy began work with the EPA's dredging and ocean disposal department. He then enrolled in the EPA's diver training program and became certified as an EPA working diver and divemaster, allowing him to incorporate diving operations on his ocean monitoring surveys. Whether he is working on mussel surveys on the Ohio River, benthic surveys in Massachusetts and the Florida Keys, or one of the many coral condition surveys throughout Puerto Rico and the U.S. Virgin Islands, Buddy is always working to blend his talents and passions together.
Phil Colarusso was also passionate about the ocean and its inhabitants his entire life. Early in his career at the EPA, he realized that he needed to reach people on an emotional level and his charts and graphs just weren't making the connection. He started using underwater photography and videography to convey his message in a very powerful way. With his work in sea grasses, Phil does a lot of shallow diving in areas with high currents, cold water and limited visibility. "Having experience with drysuits is a plus, but knowing how to navigate and operate sampling equipment in a current or low visibility is important," said Colarusso.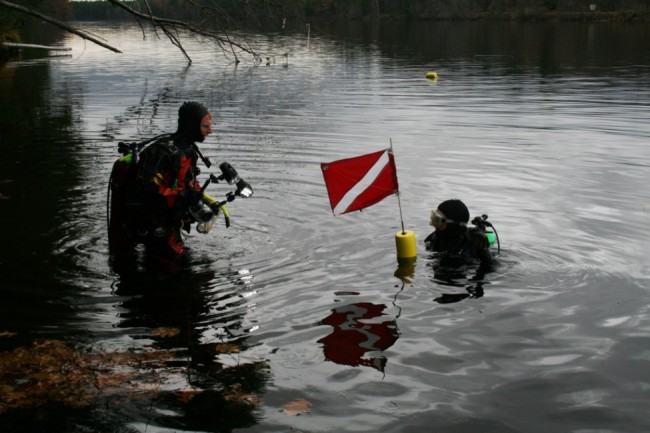 EPA divers have, at a minimum, the following certifications:
Minimum 25 logged dives
CPR/First Aid/AED
Diving Accident Management Training
40 hours of EPA Hazardous Site Worker Training
Divemasters have a minimum of 100 scientific or working dives and have successfully completed an EPA Dive Master Training Program. All divers must maintain proficiency by passing an annual physical, maintaining certifications and diving regularly.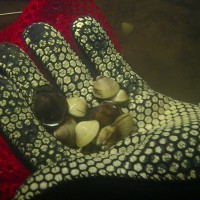 Example projects for  the EPA's Scientific Dive Unit:
Studies of artificial reefs in Delaware Bay and along the coast
Inspect seafood processing waste outfall in Alaska
Biological surveys  in the Pacific Northwest and Alaska
Hood Canal Dead Zone Sampling
Studies of the infestation of zebra mussels in the Ohio River
Searching for Shuttle Columbia debris
Survey of Derelict Fishing Gear in Puget Sound
View list of additional projects here.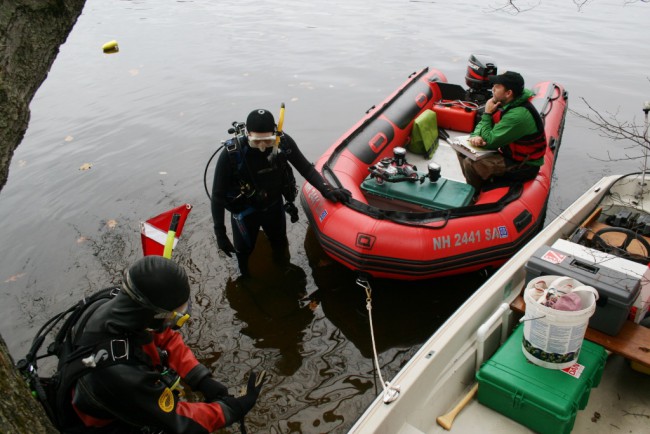 Becoming a field diver for the EPA takes more than a love for the ocean and diving experience. Candidates need to be extremely adaptable. Field work rarely goes as planned, according to Colarusso. Divers need to show that they can improvise and be creative in unexpected circumstances. It is important to maintain focus and remain patient as well. Buddy points out that well-tuned diving reflexes and instincts allow divers to concentrate on the scientific work at hand. Diving jobs are also competitive. If you're interested in a job as an EPA Scientific Diver, focus first on working with the EPA, then work to incorporate diving into your career from there.
The EPA may be specific to the United States, but that doesn't mean that the role does not exist outside the states. All across the world, there are agencies that work to protect the environment and keep oceans thriving. These experienced divers have capitalized on their skills and passions to make a difference in the oceans they care about.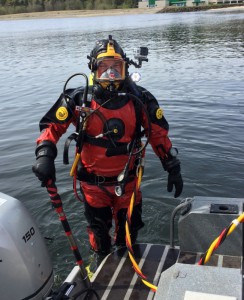 While he dives for a living, Phil Colarusso still finds time to dive for fun as well. His favorite local spot is Folly Cove in Rockport, Massachusetts, and his favorite destination spot is Waterlemon Cay in St. John's in the US Virgin Islands.
As for Buddy, when he can get away from work, he still loves to explore tropical waters of the Caribbean and Pacific, and would love to return to one of his favorite places, Papua New Guinea.
This article is one in a series about scuba diving careers. To learn about other scuba jobs you could have as a PADI Instructor, click here. Interested in becoming a PADI Professional? Contact your local PADI Dive Shop to sign up today. You never know where your training could take you.
Follow the EPA Scientific Dive Team on Facebook and Flickr, check our their Scientific Dive Team videos or view their current job openings.