Who wouldn't jump at the chance to live in a place where palm trees sway gently overhead, the sun shines almost every day of the year and where spectacular dive sites are always waiting just off shore?  Moving to a place that's considered a paradise is a dream for many, but it might be easier than you think to make it a reality.
Whether you're thinking of moving to a tropical location to pursue a diving career or just to be closer to the dive sites you love most, consider these perks that come along with living in paradise.
Cost of living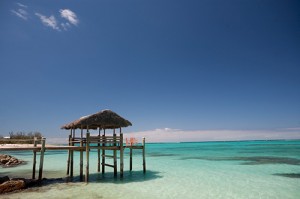 While it's not universally true, in many cases, the expenses associated with everyday living are much more affordable – even in a place that's considered a paradise. In places where fresh food is readily available, it often costs less to stock the pantry – so long as you don't splash out on imported goods. Rent in major dive destinations like Thailand, Egypt or Mexico can be dramatically less than you are used to, depending on the type of residence you choose.
A more laid-back lifestyle
If you're a city dweller used to the fast-paced rat race, moving more slowly might be a bit of a challenge at first. However, in "paradise" places, the slowed-down way of living that is so common could mean less stress over the long term. This may help with your overall wellbeing.

Getting a more in-depth view of a place
When you visit a destination on holiday, your time there is limited, preventing you from really being able to get to know a place. By making the move to a place that you loved on a short-term visit, you'll be able to gain a deeper understanding of the culture, as well as make local friends who can provide even more insight into your new home. This is especially true if you work as a PADI Divemaster or Instructor. You will be diving and working with local PADI Pros and staff, as well as PADI Pros from the four corners of the globe!
Finding your own favorite spots
You might assume that living in paradise means sharing it with crowds of other people. However, when you have enough time to explore the hidden nooks and crannies of a place, you might find a favorite place – or a few of them – far from any crowd. For PADI Pros who live in paradise, there's plenty of time and opportunity to find and dive underwater gems that few people know about.
Read about other careers you could have as a PADI Instructor from our recent career blogs.
Want to live in paradise as a PADI Pro? Find out more information on the teach diving section of padi.com or contact your local PADI Dive Shop.